With the Canon Cinema EOS C200 Mark II release on the horizon, you're probably wondering – is the original Canon C200 worth it in 2023?
Because videography and filmmaking are so personal, my answer will always be, it depends.
Ask yourself this, "What do I value?"
As far as bang for the buck, the Canon C200 is still one of the best dollar-for-dollar cinema cameras on the market today. It's available on B&H used for $3000, and a little north of $2000 on eBay from private sellers.
If you're not a professional video production company, then perhaps you don't need the latest and greatest gear. If you're a casual shooter, and you're just learning, the latest iPhone is a very capable camera to learn filmmaking.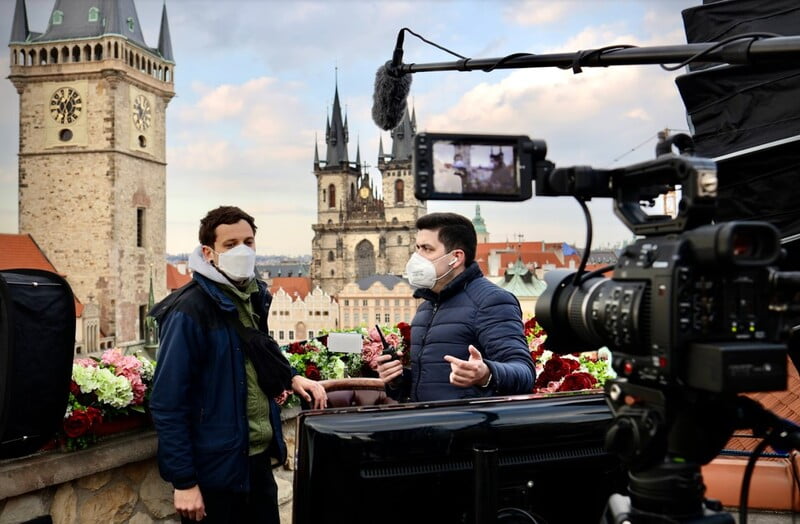 If you do run a video production company, then what's your net income look like at the end of the year?
A successful company will likely have a fair amount of redundancy, ie. backup cameras, lighting, accessories, etc. If you want a C200 Mk II setup, that could easily set you back $30,000. So if you're making a million a year, that's not a problem. But if your net income is $80k, you might want to consider something else.
Something important to consider is the release of the Canon C70, their first cinema camera on the new RF mount. Their focus on the mirrorless RF mount system could likely spell the eventual end of the EF mount (like the Canon FD mount before it).
There are, however, pros to using the Canon EF mount. Because there's more demand for RF lenses, many EF owners who have switched started selling their old gear leading to increased supply, and of course, lower prices.
The EF mount is one of the most established mounts with a wide variety of lenses at every focal length, as well as a lot of 3rd party support as well.
What type of videos are you shooting?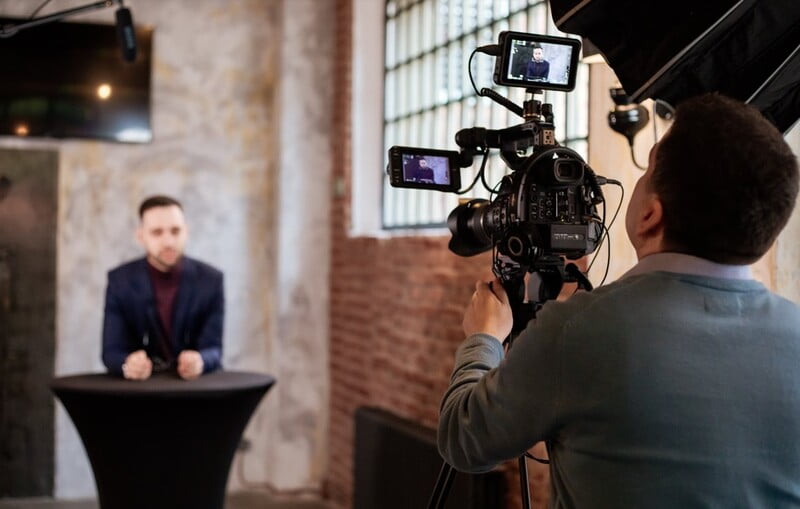 The Canon C200 is a relatively bigger camera compared to the Canon EOS R line, and the Canon C70 as well.
If you're more run-n-gun, eg. a corporate event or wedding filmmaker, you might want to consider a lighter, mirrorless camera. If you're planning on shooting photos too (eg. corporate headshots), a Canon EOS R5/R6 might be your best bet.
If you'll be shooting off a tripod most of the time, like you would with your standard two camera corporate interview setup, then the C200 might be right up your alley.
With our video production company in Prague, we do a little bit of everything. We strive for the best gear to match our client's needs.
Evaluating Other Filmmaking Cameras
The primary reason you'd be married to the Canon system is if you already have Canon EF lenses. If you don't, you could easily evaluate other camera systems. Sony is starting to pull ahead as far as mirrorless camera sales, and Panasonic cameras (eg. GH6) are also very popular for videographers on their even lighter Micro Four Thirds mount (see side-by-side comparisons).
Canon EOS C200 vs C70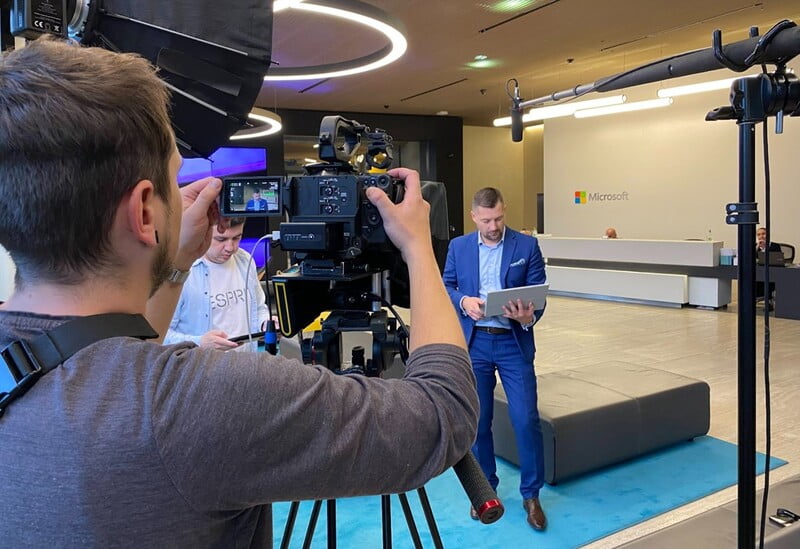 The Canon C70 will most definitely cannibalize the C200 line, with similar specs, the C70 adds the ability to take photos as well. If you do prefer the ergonomics of cinema cameras like the C200, that may not matter though.
Reasons to opt for the Canon EOS C70 Cinema Camera: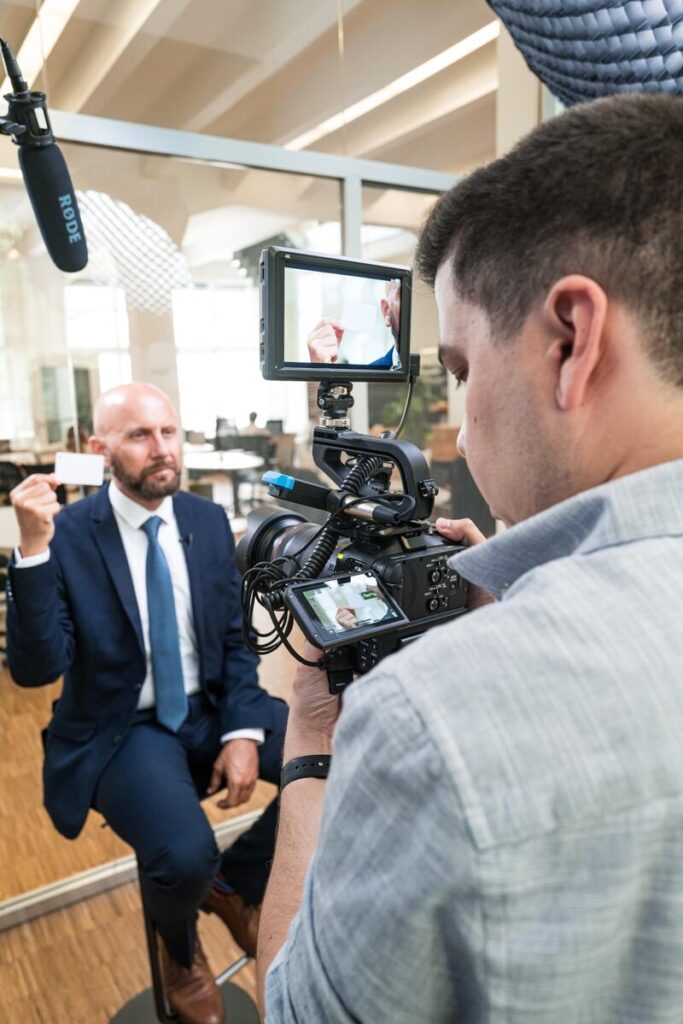 The Canon C70 offers 10-bit 4:2:2, while the C200 does not.
C70 has slightly more dynamic range with the 10-bit profile, along with the dual gain output (DGO), where you can focus on retention of highlights, or recovery of the shadows.
False color in-camera, which enables you to get a quick view of the entire image quickly to evaluate highlights, shadows and skin tones.
Ability to use RF lenses
Full frame adapter for EF lenses, perfect for the many Canon owners who still have EF lenses.
Smaller body than the C200, perfect for run-n-gun shooters. This also allows you to be more discreet with shooting, and it's easier to travel with.
Only uses SD cards (you don't need CFast cards).
You can record full and proxy quality simultaneously, this can help with a more streamlined post-production process, especially if you need to send video files to team members outside of your physical location.
Better slow-motion performance, (you lose autofocus on 120p on the C200). You also gain 1080p 180 fps.
The screen on the C70 is touch screen, which I find easier for focusing on a subject vs going into the menu.
Better overall battery life
Timecode sync, perfect for using multiple C70's.
And below are the reasons to go for the C200: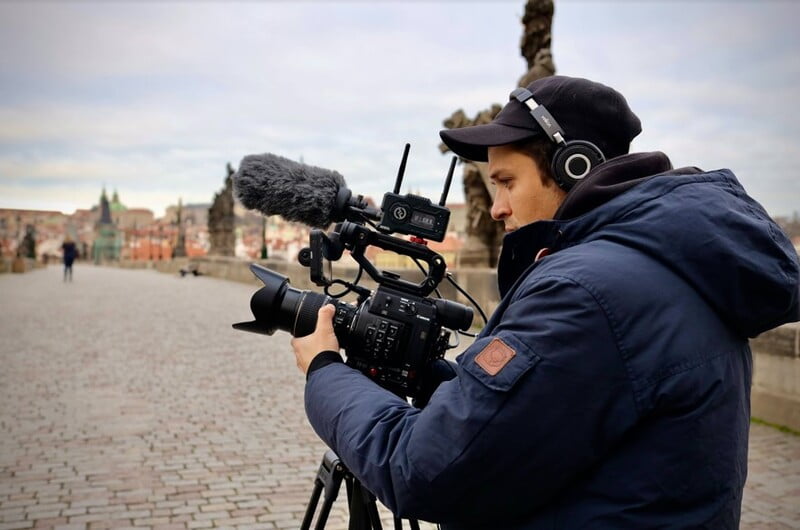 While bigger than the C70, many prefer the ergonomics and/or the modularity of the C200, where you can easily add LCD screens, matte boxes, V-handles, etc. Because of that, this could help you "look more professional." Whereas a C70 looks more like your average consumer grade camera.
The build quality is better on the C200.
SDI out is preferred in some video production environments over HDMI.
Raw recording – while the C70 has 10-bit 4:2:2, the C200 has raw recording, which many videographers may prefer. It is worthy of note that the C70 recently added raw recording in the December 2022 firmware update.
Full size XLR inputs, whereas with the C70 you'll need to use an adapter.
The C200 offers an electronic viewfinder, which can help you see outside in bright daylight.
Final Thoughts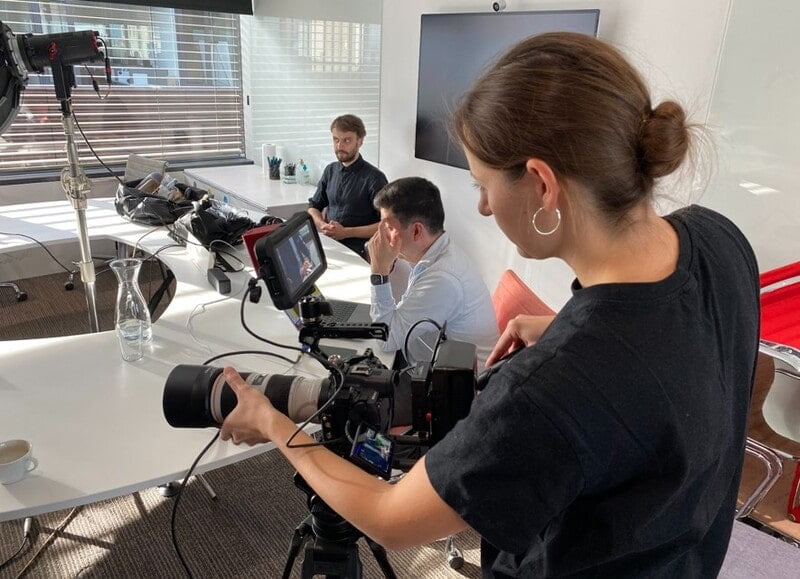 At the end of the day, photography and videography are so personal so my answer is always, it depends.
Personally, I start with evaluating the best value camera, eg. if I personally can't differentiate two video files without looking at the EXIF data, then how is a client going to do that? And the honest truth (for me), an entry level full frame video focused camera, when compared to the higher end, when you match settings, have a very similar look, the difference you're paying for is the feature set.
With that being said, you should also consider what features are must-haves.
Do you outsource your video editing?
If so, you may need the ability to record full and proxy video quality simultaneously, otherwise you'll have to either a.) create the proxies yourself, or b.) use online video transfer services (which can be pricey). So either way, you're losing time, or you're losing money. What about slow motion? If you absolutely need 180 fps at 1080, then you might have to opt for the C70 over the C200.
If you're working for yourself and can acquire this camera for around $2000 – it's a no brainer. That's a solid deal. However, if you're working for someone else, there may be more things to consider.
First, if you're working with a camera crew, it makes sense to use what they're using to easily match the look in-post. If you're working in broadcast, you may need to check if you need to deliver a specific bitrate or codec that this camera may not offer.
If you're a working professional, I personally wouldn't feel comfortable with just one camera body. I shoot a lot of events where there are no mulligans, if there's something wrong with the camera, I'll switch to my backup.
And of course, you may not need another C200, it could be a Canon EOS R camera, but something to consider for your budget.