Corporate video content is indeed changing the marketing game.
Nowadays, it's no doubt that the rise of corporate videography is a powerful tool for promoting your business.
It's a clever method to introduce people to your brand and explain what you do in an interesting and visually appealing way.
However, let's not skip the fact that the idea of making a corporate video production can be a little intimidating.
Yup, it can be confusing to wonder whether you should:
Employ a videographer
Hire a video production company
Stick to your allotted budget
And whether you have a compelling storyline ready
But there's no need to worry.
Because we, at HayotFilms, are here to help you by simplifying everything.
We're a corporate video production company ourselves and we'll go over every step you'll need to know such as: what corporate films are, why you should use them, the various services that video production companies may provide, and more.
Yes, corporate film production can appear to be challenging, but we have all the best resources, advice, and tools you need to feel more confident in kicking off your journey.
The challenge is how to make your corporate video simple and interesting.
And we'll go over the nitty-gritty details right now.
What is a Corporate Video?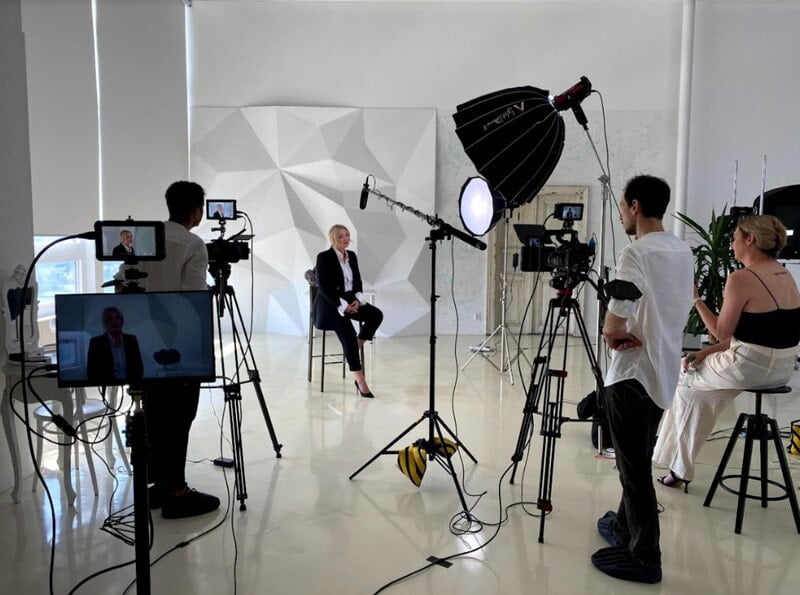 Corporate videos come in different shapes and sizes.
But to keep it simple, it's a video created by a company to convey a particular message. The objective is to capture the attention of the target audience and keep them engaged.
Corporate videos have many forms, such as advertisements, explainer videos, product demos, and company culture videos.
The main goal of a corporate video is to effectively communicate a specific message and achieve a desired result, such as increased sales, brand awareness, or employee engagement.
What is Corporate Video Production?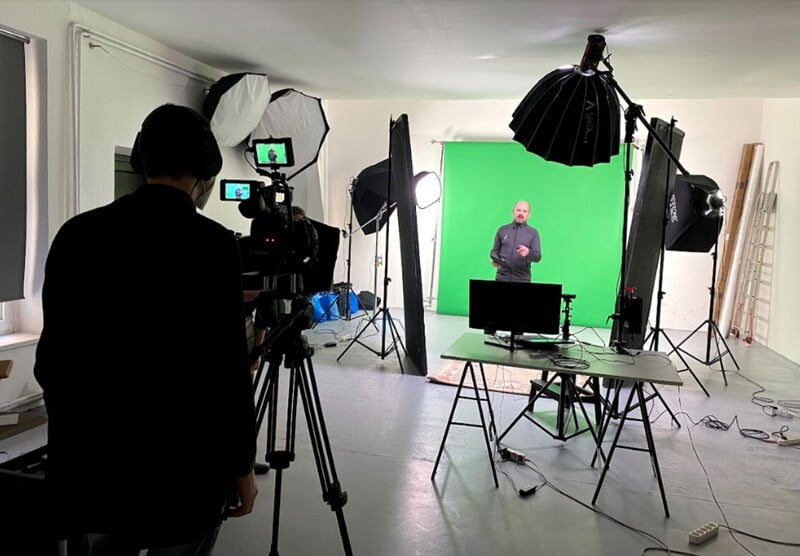 To keep it simple, below is the process of corporate video shooting from start to finish.
Pre-production: This phase develops the concept and script. Also, the budget and timeline are specified here.
Production: This is where the video is filmed.
Post-production: Here, the video is edited and color corrected. Sound and effects are also added.
Of course, the last step is the distribution of the video, where it is finally shared with the target audience.
As long as the content is produced by a company or corporation, it automatically falls under the corporate video production category. These videos can be produced either by a professional video agency or an in-house videographer.
What is a Corporate Videographer?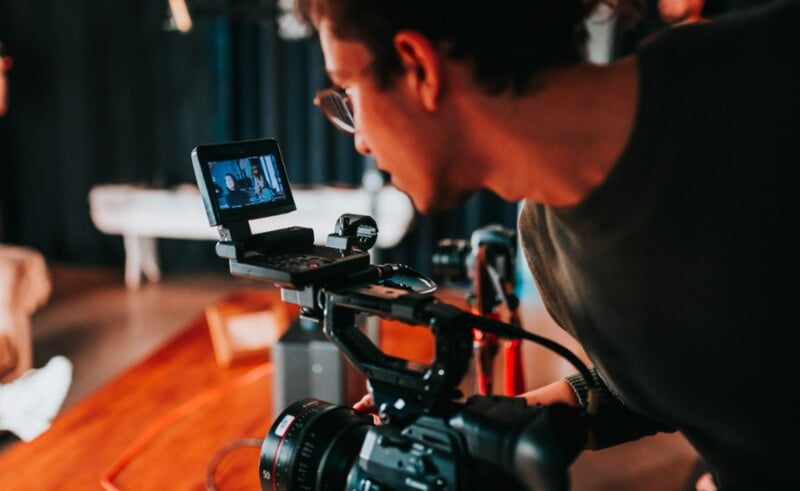 A corporate videographer is a professional who focuses on video production for businesses.
Some of their duties are filming events, capturing company footage, creating marketing video content, setting up equipment, and interviewing key persons.
If you are looking for a corporate videographer, here are your options:
In-house: If your company intends to produce simple corporate videos, this could be your best choice.
Freelancer: If you're looking for one-time corporate video shooting, then a freelancer may work for you. They're affordable and does the job pretty well.
Video Production Company: This is if you want to produce a high-quality, complex video that demands a larger team of experts. It may come at a higher cost, but the result will be worth the investment.
Why Do You Need Corporate Videos?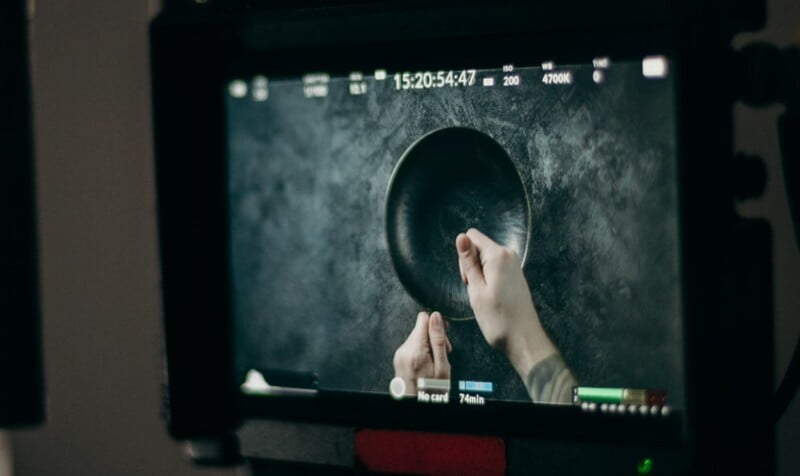 Did you know that successful businesses continuously use corporate video production services from their trusted video production company so that they can use these again and again?
They do it to market their services and showcase what their brand can do. This is also their way to always get themselves out there to be seen by their target market.
Yup, your corporate video is powerful.
It can do so much for your business.
In fact, below are just some of the things corporate videos can do for your company:
Boosts the perception of your brand
Increases your search rankings
Drives traffic to your site
Skyrockets your conversions
Presents successful case studies
Visualizes ideas and concepts
Shows satisfied customers
Helps with sales and marketing
Explains your product's features
Teaches your viewers how to do something
Gives an overview
Simplifies complex details
Hypes the customers
With this list alone, you would know why every big company out there uses it.
So, if you're looking to grow your business ASAP, then yup, you'll probably need a corporate video soon.
But what kind do you need?
Different Kinds of Corporate Video
#1 Explainer Video
Explainer videos are short marketing videos used to show a product or service in an engaging and concise manner. You can usually find these videos on company websites and product pages.
These videos can quickly deliver information and should be very easy to understand. It grabs the attention of the people, solves their problems, and it's also easily shareable on the internet.
Explainer videos are focused, concise, and visually appealing making it seamless for people to understand the product or service that's being explained.
Using this kind of video isn't always easy. They can be dull if not done right and it's challenging to strike the right balance between giving enough information and not overwhelming the audience. It's important to plan carefully to make sure it serves its purpose.
Explainer video:
The sample explainer video above was animated to make it easier to understand. If you want something like this for your own brand, you can reach out to an animated explainer video company for the best results.
#2 Product Demo Video
A product demo video shows how a product works by letting people see how it works when used.
It's a great way to show potential customers the value your product can bring by demonstrating what it can do and how it can help them make their life easier.
Product demo videos help focus on converting sales and can also serve as an explainer video. These videos provide valuable information for potential customers, are easy to understand, and can be easily reused on different platforms. They also have a strong call to action at the end.
These videos usually attract people who are already interested in the product, and if not done well, can be a waste of time and money. Therefore, it's best to have a professional handle this.
Product Demo video:
#3 Investor Relations Video
Investor relations videos are all about communication.
This is more like letting shareholders know about your company's achievements, encouraging them to get involved, and keeping them updated.
It's crucial for your company to be transparent and honest in your data so stakeholders can see what's going on. From there, they can evaluate the worth of your company.
Investor relation videos help with internal communication, support annual statements, and provide a clear vision for improvement. These videos should make it easier to understand complex financial information.
Some limitations of investor relations videos are their usefulness for external audiences, and the limited creativity you can bring the viewers because you'll have to focus on accurate information instead.
Investor Relations video:
#4 Showreel Corporate Video
A showreel is a quick video that highlights what a person or company has done in the past. It usually lasts 2-3 minutes only and has clips from different projects they have worked on.
Showreels help with marketing and managing a brand by letting potential clients see what your company can do and how you can provide value to them. It also serves as your digital portfolio.
These videos provide social proof, act as case studies, and showcase your work in an engaging format. Showreels also use music, animation, text, and graphics to their advantage.
Since showreels only highlight previous work instead of in-depth info about the business, it may require a lot of prior work to showcase.
If done well, showreels can be a powerful tool that influences decision-making for your customers. We recommend that you put this on your homepage for it to be easily seen.
Showreel video:
#5 Event Videos
An event video records special events like conferences, exhibitions, and even live performances. Hiring a professional film production company is a great way to showcase your event and reach potential customers.
Event videos are aesthetically appealing, very effective for branding, time-saving, and replicable. It helps your brand to stand out in a crowded event space.
The only downside of event videos is that they're only relevant to the event they were created for and that you can't use it again and again.
Otherwise, this is very effective in hooking your target market.
Event video:
#6 Testimonial Video
A testimonial video is when a customer talks about your company and their great experience using your products or services.
These videos are meant to convince others to try your company's products or services by showcasing their positive experience and endorsement. They highlight how your company solved their problems and why the reasons why they recommend you to them.
Testimonials make it more convincing for new customers to try your product or services. They also help in creating a personal connection and can have a clear call to action at the end.
But since testimonials are based on individual opinions, it may not reflect the views of all customers.
Testimonial video:
#7 Location Videos
A location tour video is a walking tour of your place or company.
It is filmed for the viewer to see your surroundings and what they can expect when they go there. In these kinds of videos, the camera pans around at a walking pace.
Location videos let the audience experience your place as if they were there.
It shows brand personality, and it helps build a personal connection with potential customers.
It's not a very strong sales tool because it's not informative about your product/service, just your location. But it's a great addition to showing the customers what you have and what you do.
Location video:
#8 Video Ads
A video ad is used to promote your product or service.
It's usually short, ranging from 15 seconds to 2 minutes, and its main purpose is to attract the viewer's attention and persuade them to buy your product or service.
A nicely crafted video ad must be able to capture the viewer in the first few seconds only and should maintain their interest throughout the video.
To achieve this, it should be targeted to the ideal customer and make the product or service irresistible to them. Plus, a clear and strong call to action.
Your video ads should also be concise. The focus should be on delivering the message effectively.
Video ad:
#9 Case Study Corporate Video
Video case studies are a very effective tool to promote your product or service by showing them your customer success stories.
This is very useful to show your potential customers what's in it for them.
Your video case study should be persuasive enough to make your customers act as soon as possible. This can be done effectively by using the power of storytelling to convert sales.
In a video case study, you'll show them what was the challenge, how difficult it was at the beginning, and how your customers were able to overcome it by using your product and services.
Case Study video:
#10 Product Launch
Basically, a product launch video is a promotional video announcing your new product or service.
These videos should create excitement for your new product and generate leads. Or better yet, sales!
It is designed to get your potential customer's interest in your new offering, and it often includes your product's key features and benefits.
It usually has a strong call to action at the end to entice the viewers to learn more about your offering.
Product Launch video:
#11 Employee Onboarding Videos
An employee onboarding video helps new hires get familiar with your company.
It's an important part of the onboarding process because it helps new employees feel at home and feel welcome.
Did you know that an effective onboarding video can have a positive impact on employee retention and productivity?
Yes. Studies have shown that companies with a great onboarding process have an employee retention rate of 82% and an increase in productivity by 70%.
A nice employee onboarding video helps new employees understand the company's culture and values, making them feel more valued by your company.
Employee onboarding video:
#12 Origin Story Corporate Video
A corporate origin story shows your company's beginnings, and your goals when you started the company.
You may also include early achievements and challenges you've encountered along the way.
Origin story videos can help establish your brand's identity and showcase a sense of history to your customers and employees. This way, they can feel connected to your goals and your values as a company.
If your company doesn't have nice history to tell, that's okay. The main key is to make the story authentic, and relatable to your audience. It doesn't really have to be overly dramatic.
Origin Story video:
Corporate Video Production Process
The corporate video production process typically involves defining the video's goal, target audience, script writing, pre-production planning, logistics, filming, editing, and finalizing the video itself.
It's a long but beautiful process that starts with:
Pre-production
Setting a Goal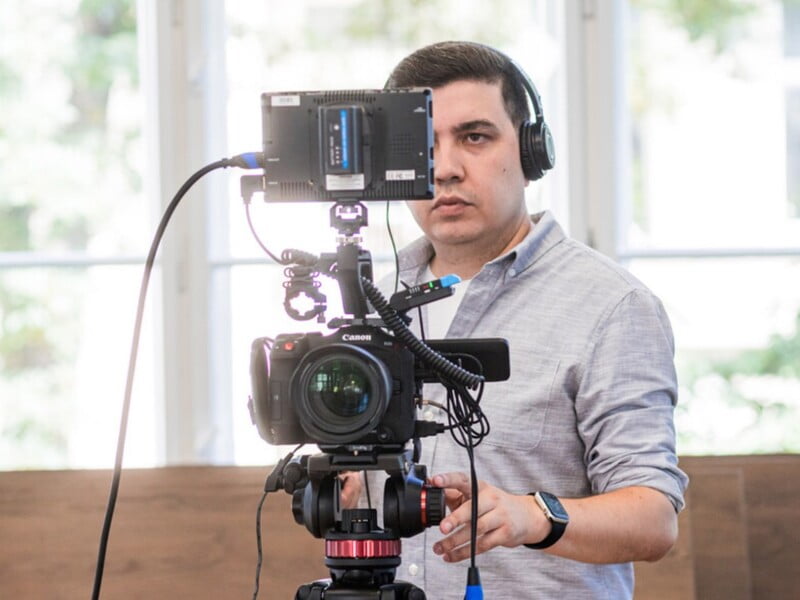 In every corporate video, you would need to have a goal in mind. Whether it's achieving a specific outcome, converting sales, or even introducing a product or service—you should start with a goal. The team will then check the progress to make sure the goals are met.
Creating a Concept
In creating a concept, you can either choose to make it big or small, depending on your company's needs. Do you just want a simple interview with the founders? Or do you want an office tour? Or maybe you want a more detailed video with some actors and props?
Basically, the concept will determine how much money, time, and effort is needed in your video.
Knowing Where the Video Will Stay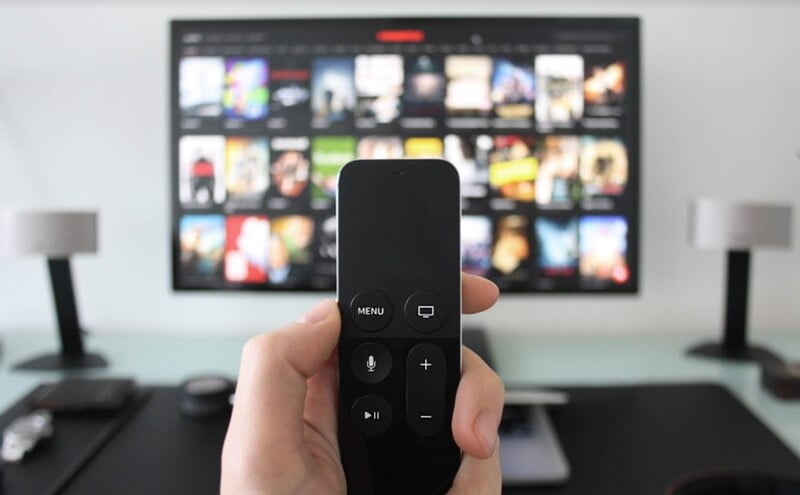 Ask yourself,
"Where do I want my video to be featured?"
It can be your website, your booth, on television, or on social media. It may even be all of the above. You can change how a video is styled and executed based on your decision.
Setting a Strict Deadline
Creating a video will take some time, that's why having a strict deadline is important to know what you'll need to prioritize.
Ask yourself when you want to use the video. Will it be for an event? A trade show? Launching of a product or a website? These factors should determine your deadline.
Note: A quality video usually takes four to six weeks to create.
Determining Your Budget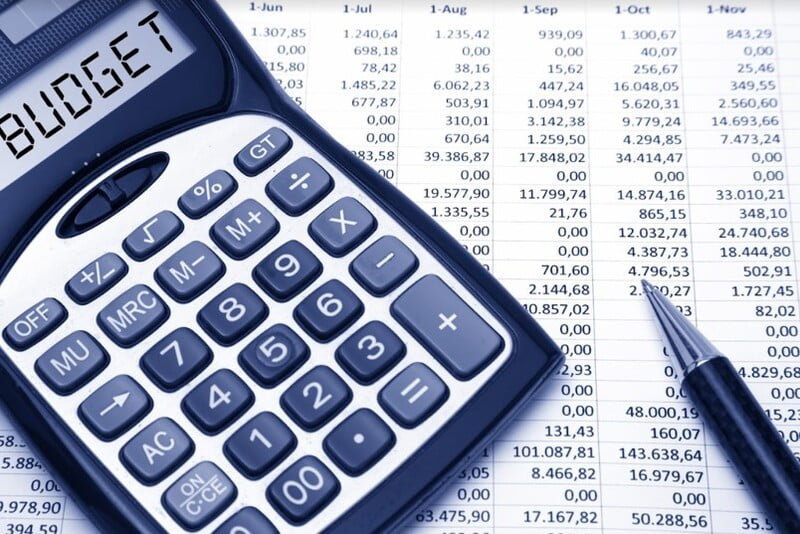 Your budget is greatly affected by production time, unexpected expenses, customer engagement, potential benefits, and the overall goals of your corporate video. Make sure you have a budget to make a quality video and it's always best to have some buffer.
Preparing Your Script
Do you want an explainer animation video? Or an interview video? Or maybe a narrative commercial?
Whatever video you have, you will have to make a script first. Most corporate film production companies offer copywriting services to perfect the script. The rule of thumb is to always keep the script short and interesting.
Breaking Down Your Script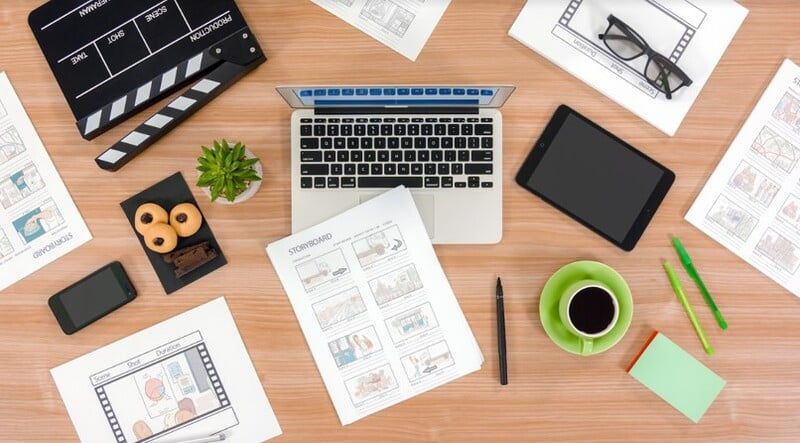 With this, the video script will be split into visual chunks by using a two-column table.
You'll be writing the script on the left and describing the visual elements on the right. Be sure that everyone is on the same page by checking with your team.
Arranging Your Shot List
A clear understanding of your shot list is usually done by direct communication between the producer, director, and director of photography. The shots are listed out so each department knows what they will need in terms of lighting, movement, effects, props, and actors.
Casting Actors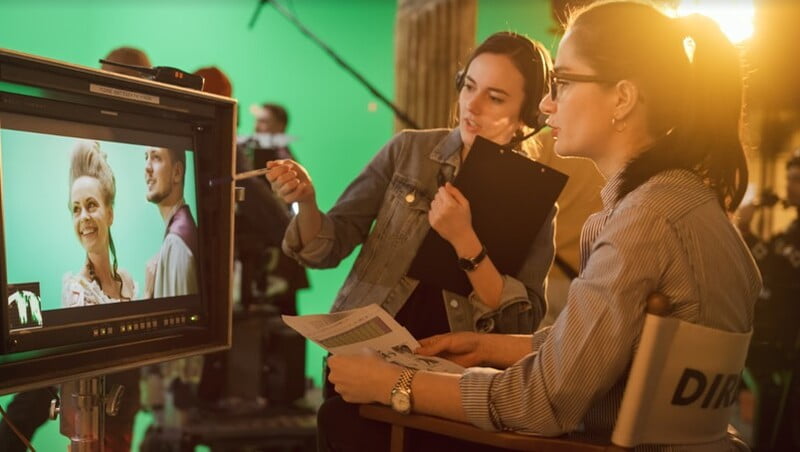 Corporate videography would sometimes also need actors. Make sure to determine if you need actors or extras in your corporate video. Should it be done by experts? Or maybe your employees would be enough?
Knowing Your Locations
Will you need special shooting places or permits to make the video? Or can it be done in familiar places like the office or someone's home?
Preparing Props
Will you need to get props for the video? Make sure you're ready with these because this can cram the process if not prepared properly.
For example: If you're showing new iPhone cases, do you have the iPhones ready?
In preparing your props, you may save some budget if your team is resourceful. Props that are readily available such as phones and bags will keep the costs low. Renting items instead of purchasing them is also a common trick if you have a tight budget.
Scheduling Your Shooting days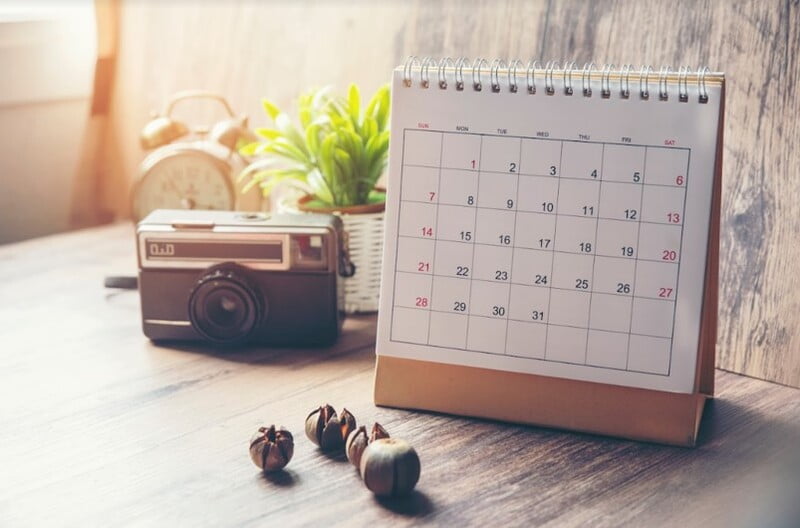 The shot schedule should be arranged to make the most of your chosen locations, props, actors, and time. Each shot is divided into time frames and each prop and actor is assigned a specific time.
Tip: The best way to create a corporate video is to limit your shooting days. By minimizing shooting days, the production team can reduce the budget, which increases for each additional crew member.
Production Day
Did you know that despite weeks of planning and pre-production, corporate videos are typically produced in just one day? Yes, and it's about 10-12 hours in the making!
Below, we will thoroughly discuss a few things that happen during the production day.
Planning Services
All services that are needed such as breakfast, coffee, drinks, snacks, and catering need to be planned out and provided for the actors, crew, and clients. This is done to keep the production day running smoothly and to prevent delays.
Preparing the Equipment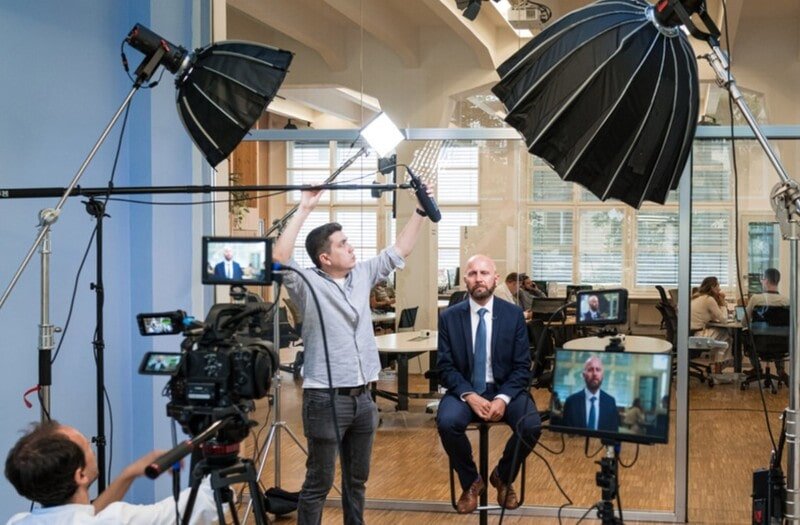 On the shoot day, it's crucial to make sure all the equipment required is ready. This includes your cameras, lights, audio gear, props, costumes, and even your hair and make-up supplies. Making sure all equipment is ready will run your shooting day smoothly.
Signing Agreements with your Actors
Your chosen actors and extras must sign an agreement allowing the use of their image/video on the production day. Your agreement should also specify where and when their video can be used. It should also discuss their pay rate for the project.
Preparing Payroll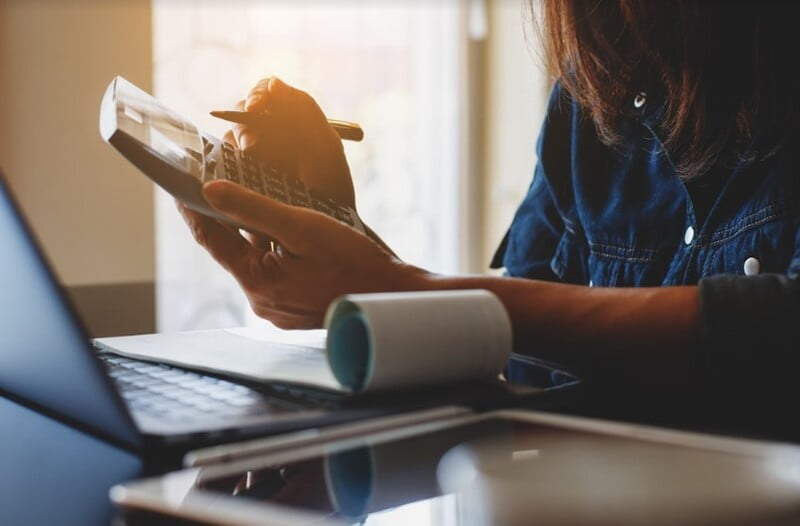 Document the pay rates and work hours of all crew members on the production team. This will be used for payroll purposes and to track taxes owed by your team.
Finishing Hair and Make-up
The actors and extras need to finish their hair and make-up before they can be filmed. This is important not only for everyone to look their best in the film, but to also show that your film is polished and professional.
Preparing for Each Scene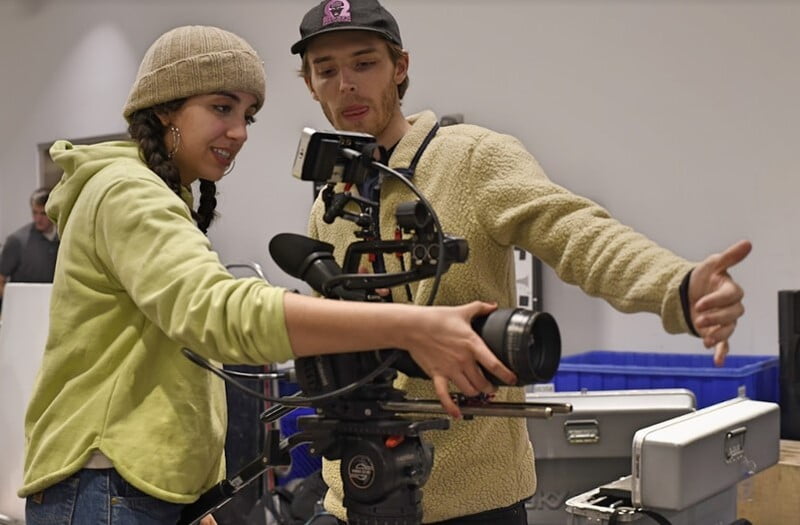 Before your filming can begin, each scene must be set up with the appropriate lighting, props, and actors. They can vary from 15 minutes to a few hours, depending on how big the scene will be.
Practicing Walkthroughs and Blocking
Here, the team reviews the shots to make sure everyone is on the same page. This is where creative changes can be made due to last-minute ideas and factors. For example, the weather is different than expected.
Shooting and Circle Takes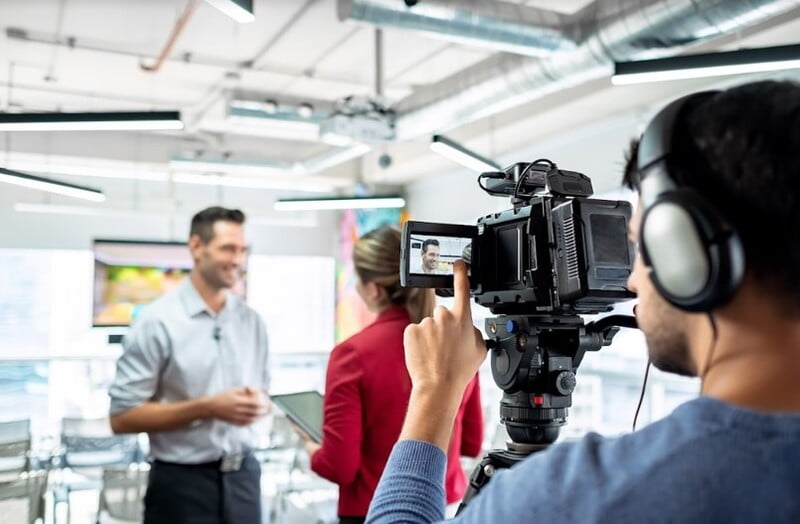 And let the actual shooting begin.
In this part, the director and crew take notes during filming to evaluate the performance, dialogue delivery, background noise, and camera function. They would mark the best takes for the editor to easily access and use for editing. This will save them time by skipping over some bad footage.
And that's about it.
The production day usually ends with a small celebration, while the video, photos, and audio is backed up and sent to the editing team to start the post-production process.
Post-production
Your post-production team should be on point to have a successful corporate video production. Yes, the shooting day is just as important as the editing process.
To have a flawless outcome on your corporate video, below are the stages you'll need to follow:
Transferring & Organizing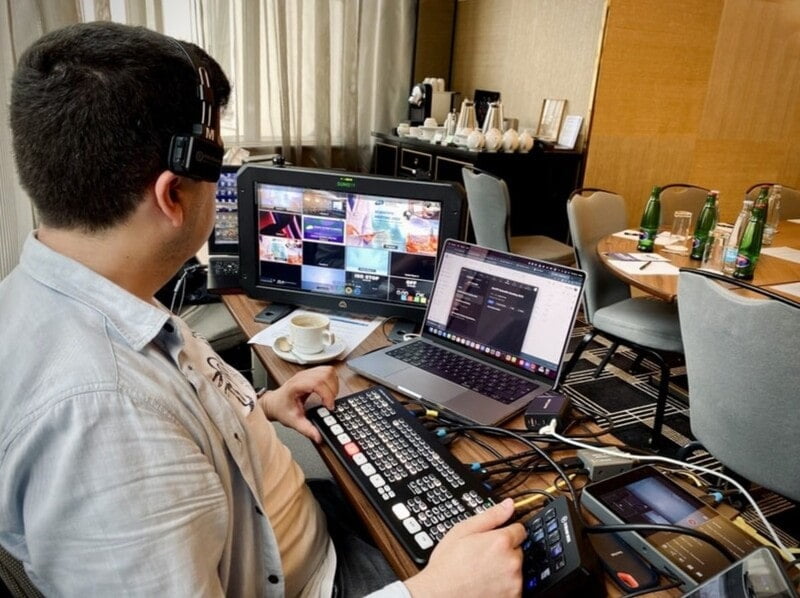 Because of today's high-resolution videos, the files can be large!
The transfer of huge files (over 500 GB) for editing takes time, approximately 1-3 hours on average. After that, the editor organizes the files for your video and audio by dividing them into different scenes and separate videos.
Syncing & Trimming
The next stage is to match the audio and video recordings. This usually takes a lot of time.
Did you know that the editor uses the famous film "clapper" to sync the exact moment? Yup, when the clapper is closed, the editor uses the sound of a clap from the audio to match the video clip.
Story Cut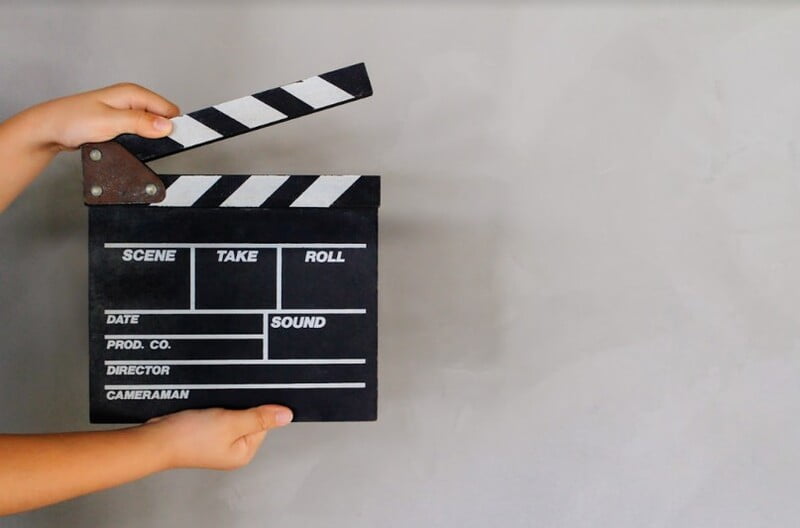 The post-production team needs to plan the story of your corporate video first. This doesn't involve music, sound effects, and color correction yet.
This is important to have a good flow and storytelling before adding anything extra. Because at the end of the day, your extras won't matter if you have a bad story.
P.S. The story cut is often kept private.
First Cut
This will be the initial cut of your corporate production video. This is usually made presentable for your client or audience to view and give feedback such as adding more, graphics, titles, and the like.
Client Review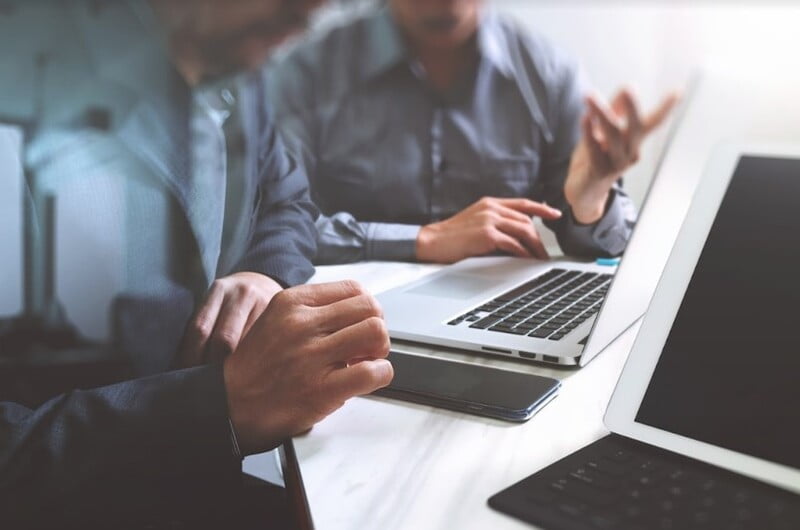 This stage will allow the key stakeholders to comment, view, and collaborate on their thoughts on the video presented to them. This is usually done using a dynamic video collaboration tool such as Frame.io.
Final Cut
After the review, the editing team incorporates all of the feedback and comments from the client(s) and proceeds to re-edit the final version of your corporate video.
Graphics & Titles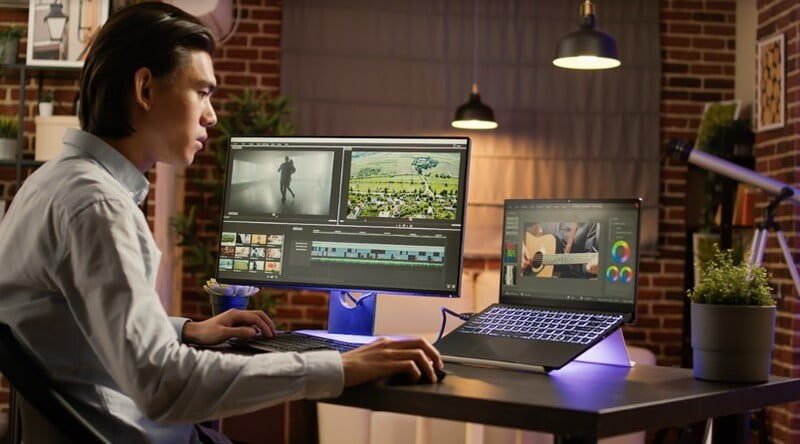 Here, the final touches such as advanced graphics, animation, and design elements can be added to the titles once the video editing is all done. This will bring the production to its final look.
Visual Effects
During the final stages, visual effects are also added to enhance the overall look of your corporate video. This includes touch-ups to skin tones, altering skylines, and removing any logos that may have appeared in your video. These final tweaks aim to bring the production to its highest level of polish.
Color Mastering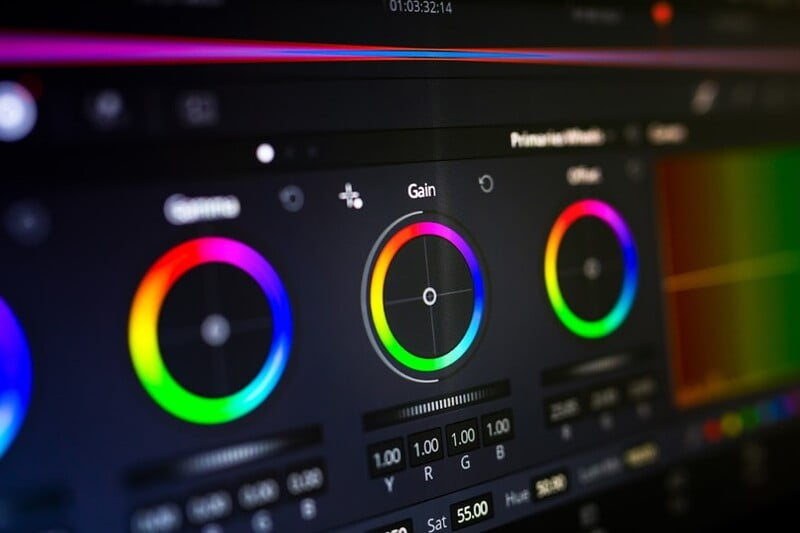 This depends on where your video will be delivered as the different delivery methods require various levels of color mastering. This edit is needed to make sure your audience is seeing the same colors and tones that the director wants them to see.
Audio Mastering
In the final stage, all audio elements including the actor's dialogue, sound effects, and music are carefully blended to make sure that there will be a clear and balanced sound quality in any playback format.
Exporting for Delivery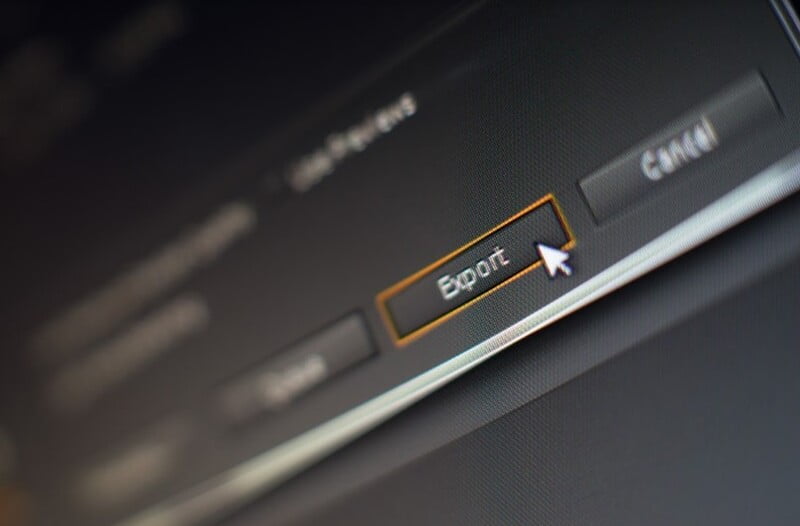 This process is often overlooked.
Of course, to finish your corporate video production well, you'll need to properly export the video files with the correct settings for your final delivery.
Once again, the protocol will differ based on where the video will be broadcast (YouTube, Facebook, TV, etc.). We will discuss more of this later.
How to Plan Your Corporate Video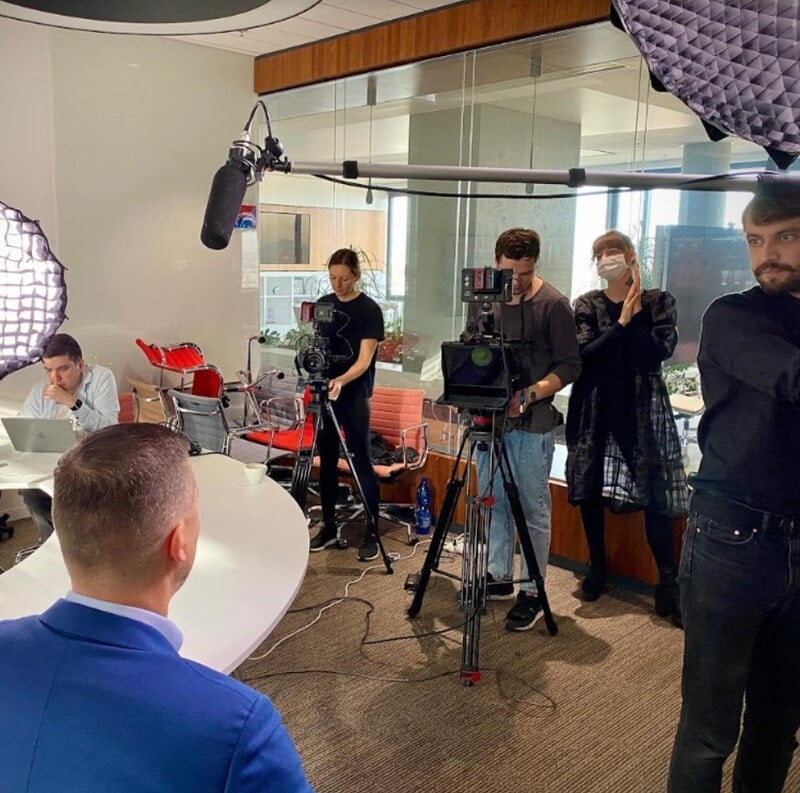 So, have you ever thought about how corporate video professionals plan their content?
Quick answer: It's all about keeping your audience in mind.
The secret to a successful video is to make sure it connects with your audience. And that's why planning is such an important part of the process. And the great thing is, by understanding the planning process, you can make sure your own videos will be effective.
So, how does a professional corporate film production company plan its videos anyway?
They make sure they have clear and detailed answers to the questions below.
#1 Who are you creating the content for?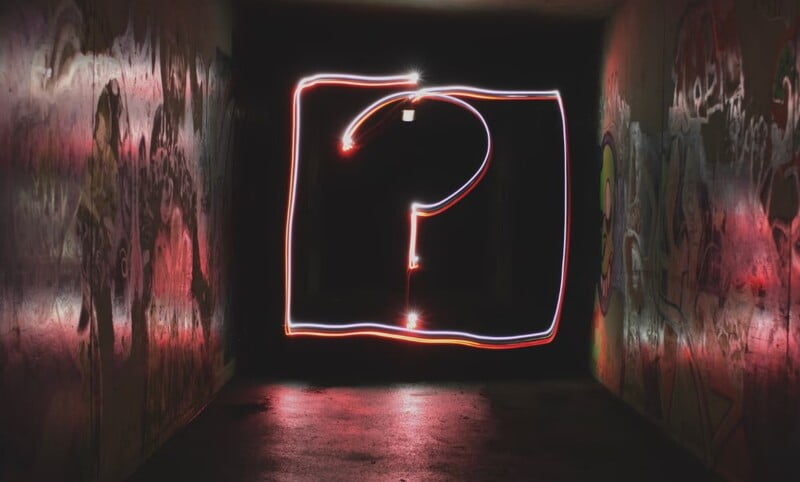 Yup, this is a very important question. You always must know who your target market is.
Because if not, then what's the point of making the corporate video? You cannot target anyone.
If you try to please everyone. You'll please no one. You might end up having to spend money and time on creating a video that may not bring results to you at all.
However, if you know your target audience—you would have a guide on how to suit your interests and what they may want from your company. You can use the language they use and the graphics that interests them. You can also post your video on their preferred channels.
#2 Why are you creating the corporate video?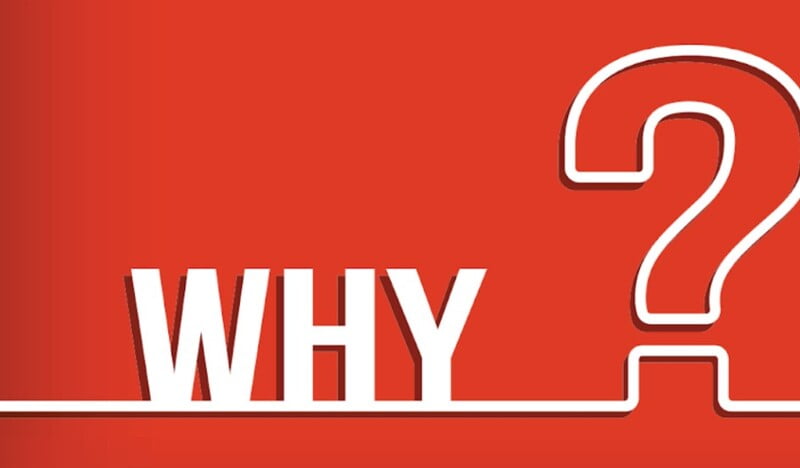 Knowing your big "WHY" is essential.
Because if you don't know why you're doing a video, you probably lose track of your plans along the way. And worse, you might even waste time and money.
Having a clear goal helps the video creation process worthwhile. Make sure your video serves a specific purpose, too.
#3 Is video the best medium for your message?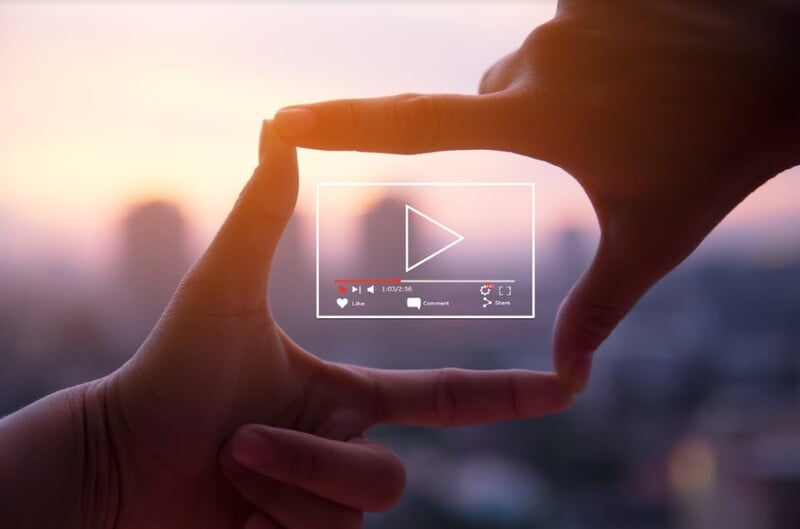 Depending on your target audience, a video may or may not be the best way to communicate.
Again, you'll have to identify first what your main goal is and how you want your results to look before you decide to use a video as a technique to reach your audience.
Yes, we know, video indeed works a lot—especially for businesses.
But sometimes, depending on your product or offer, other mediums might make more sense. For example, the use of an infographic might be a better option if you have less budget but still want to demonstrate your concept visually.
#4 How many actors are needed?
You have to make sure you know how many actors you need right away because your costs can add up quickly. Below are some of the items you need to prepare to pay for:
Their time and presence
Performance fee
Hair and makeup
Wardrobe
Craft services
To have an effective budget, you could limit the number of actors you use, or have employees or friends and family fill non-speaking roles. But for any speaking/acting parts, it's best to use a professional actor so that the results would look better.
#5 How many locations are needed?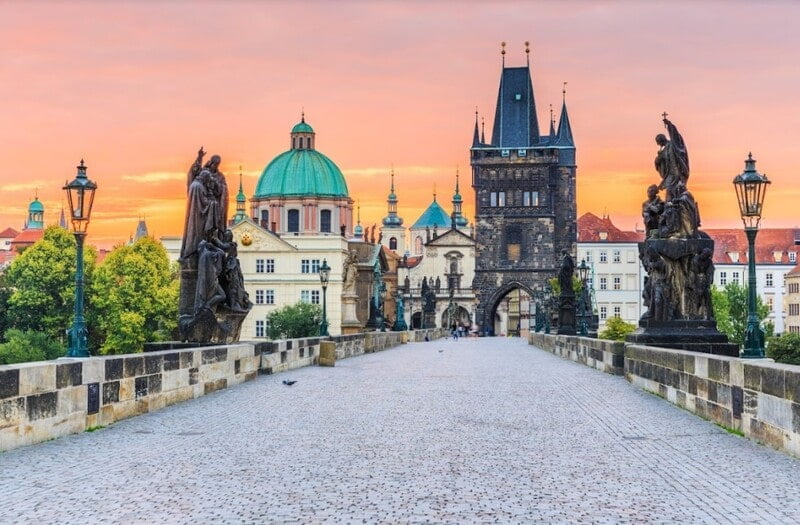 Similar to your actors, you have to know how many locations you need right away.
Yup, the words "how many" are important in planning your corporate video.
If you want to opt for TV commercials, you may have to compete with other commercials that have a great and rather expensive location. Other than the rent, you'll also have to pay for permits and travel.
But that's optional, of course. No matter what your medium is, you can still use no-cost locations such as an office, your home, or even your employee's home. If you're artistic enough, you can even make a simple location look extravagant with just some well-made props.
#6 What wardrobe is needed?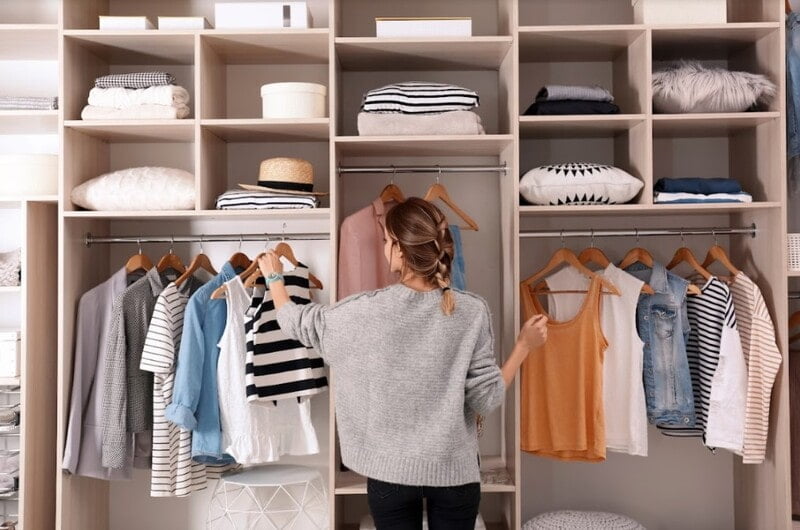 Your chosen wardrobe can vary greatly depending on your video concept, so always plan ahead.
Here are some wardrobe tips:
Have actors provide their own wardrobe if possible
If costumes are needed, rent in a costume shop instead of buying
Look for a costume shop that has a return policy after the shoot
In this way, you can keep your costs down while still maintaining the visual aspect and professionalism of your corporate video production.
#7 How many shooting days are needed?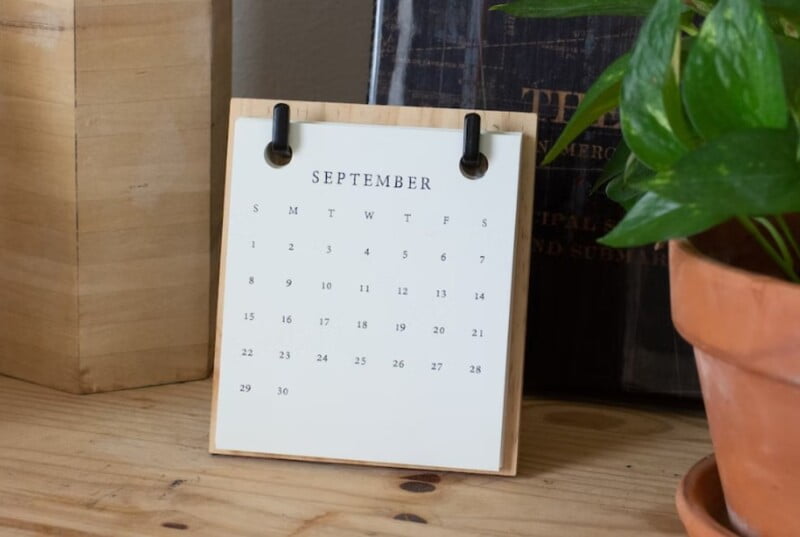 This will depend on your budget and how fast you would like to see your results.
If you want to keep your budget low, opt to film the entire video on a single day. Please note though that this isn't always possible.
If you have different people to interview (such as executives), they might have different schedules that wouldn't match. With this, you cannot force them to shoot on the same day.
#8 Should advance shots or scenes be added?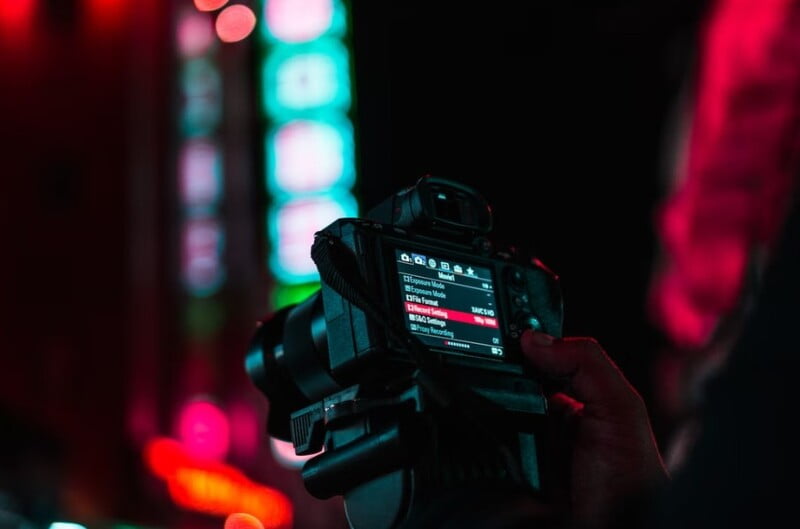 Depending on what you offer in your video, the length of the shooting schedule will also vary on the complexity of the corporate video plus the time needed to set up and shoot each scene.
If any advanced or complex scenes are supposed to be included in your video, then several shooting days may be required.
#9 Should visual effects or graphics be added as well?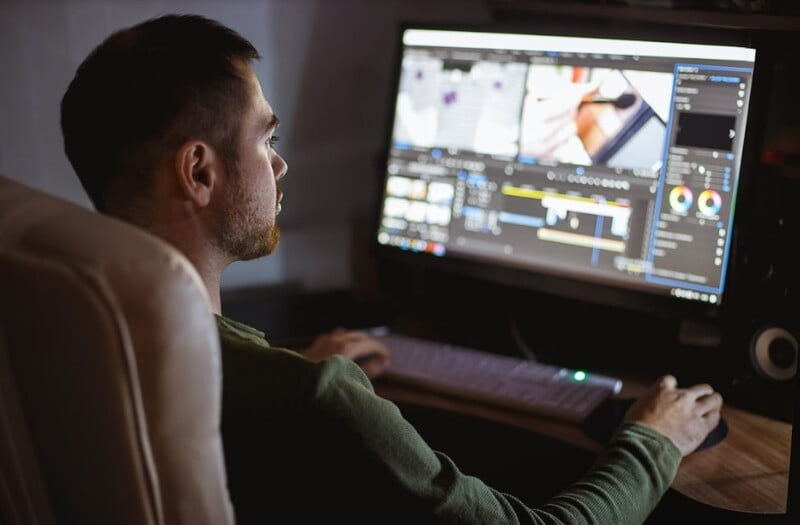 If your video needs visual effects and graphics that may require specialized software and expertise, this may drive up the overall cost.
That's why it is important to carefully consider the level of visual effects and graphics that are necessary for your video. This way, it will prioritize and balance the costs with your desired outcome.
It's also good to note that sometimes, simpler visuals can have a greater impact and still effectively convey the desired message properly.
#10 How many videos should be made?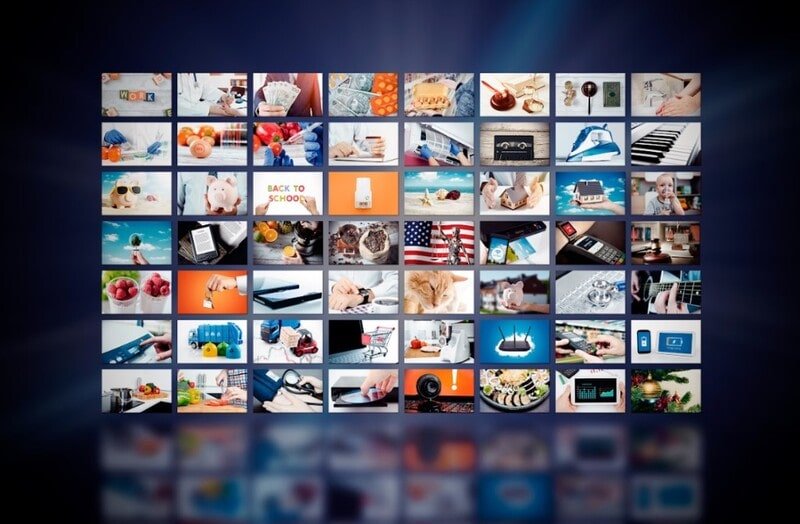 It's always best to go through multiple editing rounds for different presentations when producing a corporate video.
If you hire a film production company, note that if you request additional final products—the cost will rise accordingly.
And that's how you plan your corporate video production.
To make sure you have a properly prepared budget, it's important to be as detailed as possible when answering these questions above.
Corporate Video Delivery Methods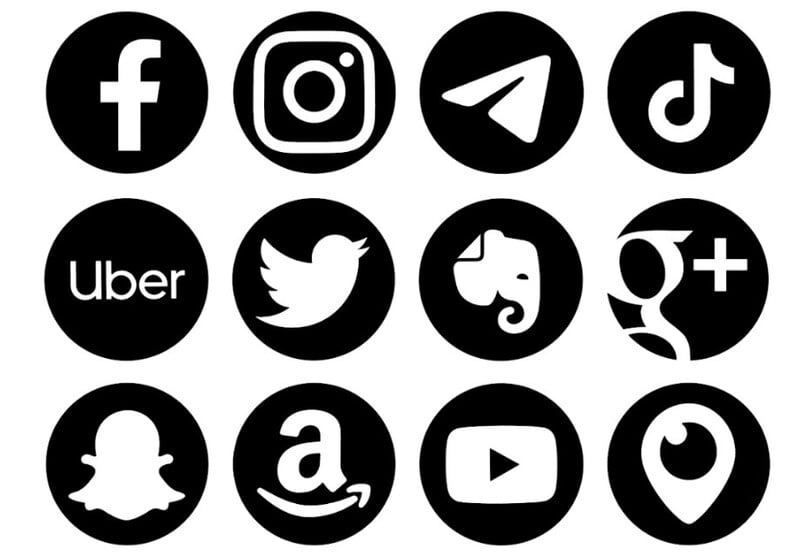 Knowing which corporate video delivery method to use will merely depend on who your audience is. From there, you may align your professional videos to these different channels for strategic and effective targeting:
Online Videos
Everyone today is almost always online.
If you want to reach a large audience, this may be for you. Add your video to your website to attract visitors, or on YouTube to reach those researching your brand, or even on social media platforms (Facebook, Instagram, TikTok) for those just discovering your what you offer.
TV Commercials
Did you know that TV remains the quickest way to reach a large audience in a limited time?
Yup, so purchasing airtime for a commercial is indeed a wise investment. Whether it is a local or national advertisement, airing it on television will make sure that your brand is noticed by many people.
Direct Response
Are you looking to increase your engagement as soon as possible?
If you are, then maybe it's best for you to sell your features first than promoting your brand. Direct response is very effective for that because it shows your audience the benefits, they'll get from what you offer and it usually has a strong call to action that persuades your audience to turn into a potential sale.
In-store Videos
You may think that this method is dead, but it's still actually thriving.
Yes, to make the most of your in-store traffic, focus on engaging your customers that are already there! Because in the first place, they are there because they already find your brand interesting. All you must do is keep their interest in your products or services.
Also, in-store videos provide an opportunity to show new offerings, promos, advertise sales and events, or just entertain your audience while they wait.
Corporate Video Production: Expert Tips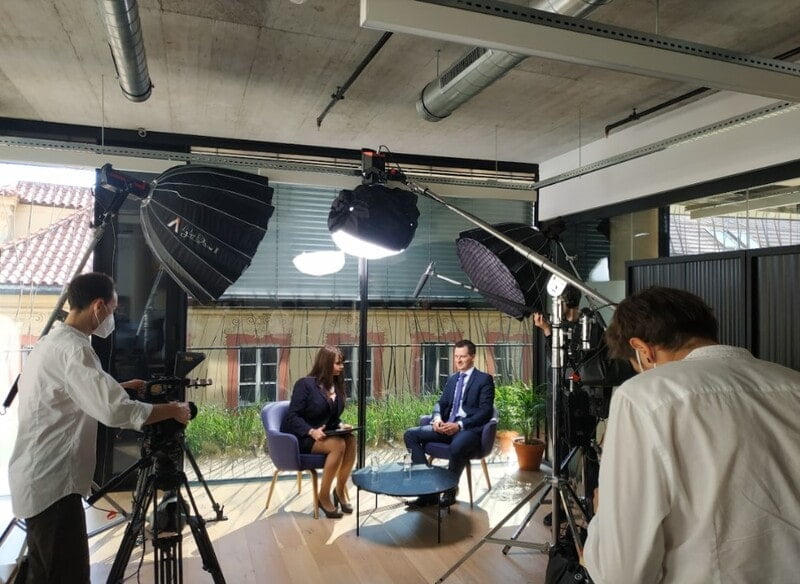 In every process, there are always some dos and don'ts. So, let's go over the things that you should know as early as now in making your corporate video.
This will be a collection of common mistakes you should avoid and tips from the experts to have a smooth corporate video production experience.
As always, it begins with the pre-production phase.
Pre-Production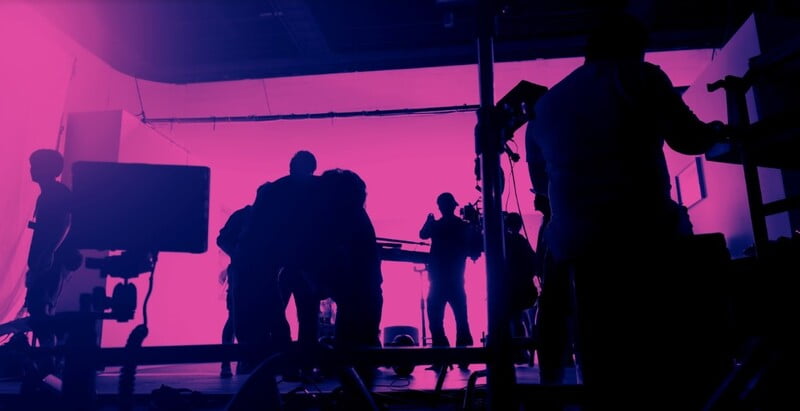 Know exactly what you need
Finding out what you need and what you want as a client is the initial step. This process looks easy for some, but some clients don't know what they want or need—which could be challenging for your film production team.
Discuss about your budget
This is important because as you figure out what you need in your corporate video, your production team will get a sense of how much your video production cost will be.
Before anything else begins, the budget has to be discussed to avoid misunderstandings and issues in the future.
Hire the right talent and crew members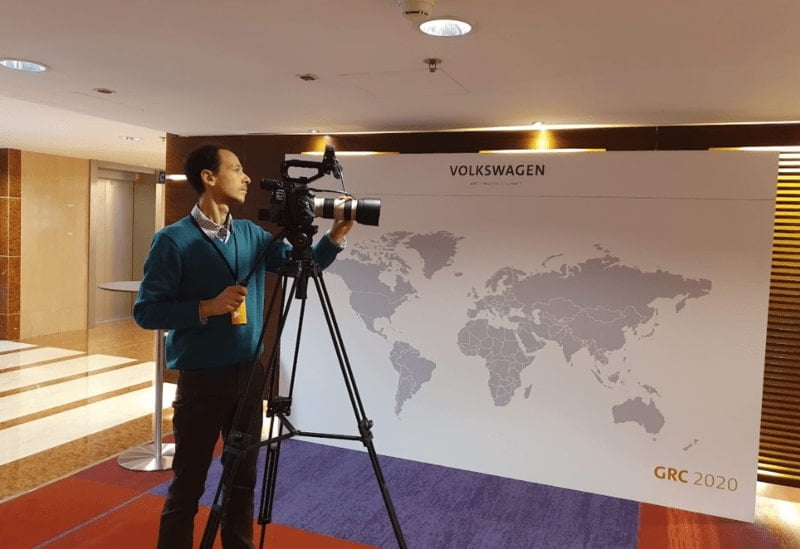 Having the right team that knows what you need will make a big impact on your outcome.
Your writer is one of the most important crew members because the script basically lays the foundation for all the planning and preparation.
Other members include the director of photography, sound recordist, lighting specialist, editor, animator, and actors. They skills will play a big role in the success of your corporate video.
Preparation and planning
There will never be enough time to do this, so it's always vital to do it right away. Plan your call sheets, scripts and shot lists, storyboards, charged batteries, familiarity with equipment, skill, experience, and training ahead of time to get a smooth production day.
Production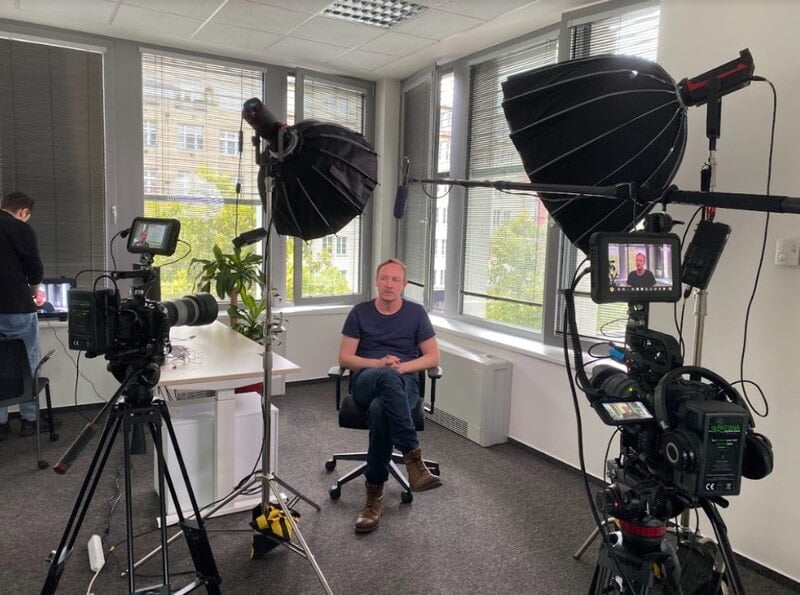 Take good footage
An experienced film production team can help you film your video well by having ideal lighting, crystal-clear audio, and having a good director that can bring out the best in your footage. If you're a one-man team, you'll have to do all of this.
Don't try to fix it later
Mistakes? Bad footage? Shaky shots?
A good production team will fix it ASAP—on the day itself. It's not good practice to leave it for someone else to fix later. Shoot to edit. Get it right while you're on your camera and the results will be so much better.
Keep media safe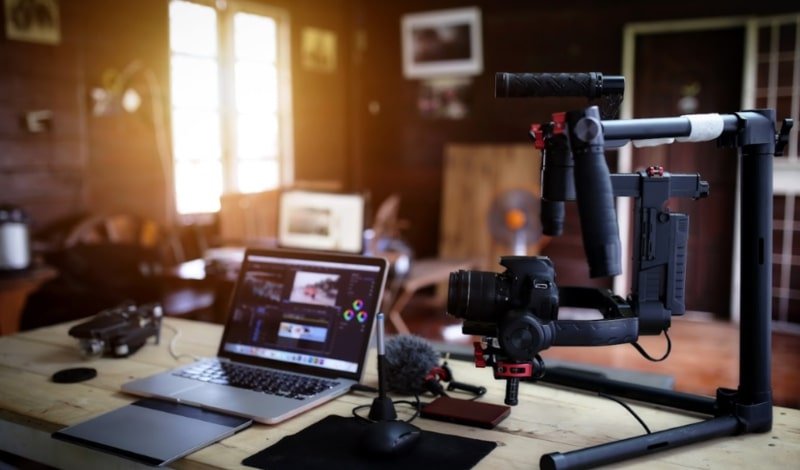 Your files need to be backed up in two or more different places as losing your media could be a disaster. Imagine having to lose all your shots just because you didn't keep your media safe enough. All the hard work will be gone. And it will result in expensive re-shoots and waste everyone's time.
Film enough b-roll
Make sure you film enough relevant b-roll because it is a goldmine for the editor.
Depending on the timing, a 3-minute video can require as much as 40–60 shots of b-roll. So, get the coverage, please.
Beware of logos and copyrighted materials
Professional corporate videos cannot contain the logos of other companies, any copyrighted content, or unreleased talent. Make sure to watch for images in the background such as clothing with logos and branded signs. Make sure any music being played has a license, too.
Don't attempt to break the rules
Even in public areas, commercial work will need clearance and permits, especially if drones or a big crew are involved. Small crews may occasionally qualify for exceptions but it's always best to ask to avoid issues while on set.
Post-Production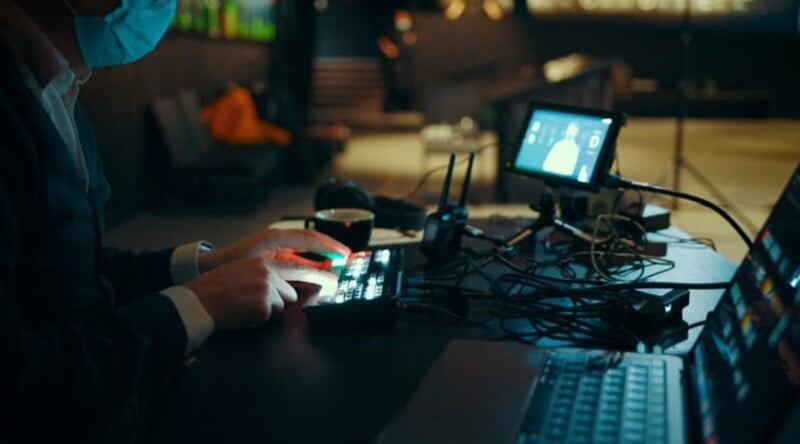 Edit it and make versions
Depending on how your video is edited, it's cool to watch how different it can be from your other versions. Therefore, don't stick with the initial draft alone. Instead, create several videos to choose from. Consider them and compare them until you find the best one.
Create a soundscape
Did you know that the right sound design can make a huge difference in your video?
Yup, editing is required to include what you are unable to capture while filming. The sound of footsteps or rustling clothing, for example, might have a significant impact when added.
Avoid using the wrong music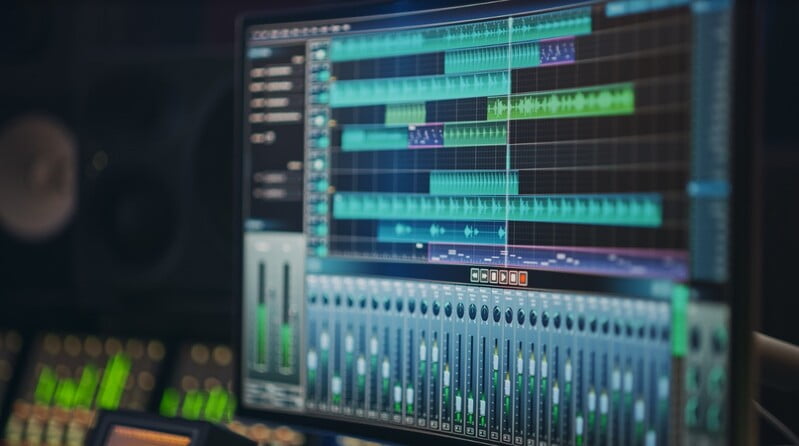 Having the wrong music can easily distract the entirety of your corporate video. So, make sure the use the right one that fits your theme and all.
Additionally, your music needs to be licensed.
Create a graphic and title style guide
When utilizing titles and graphics, you'll have to be consistent with your brand's aesthetic.
Provide a style manual that describes your company's colors, typefaces, logos, and appropriate usage so that your corporate video will be aligned with your brand.
Pacing is key
Keep it moving. Pacing is very essential for maintaining audience interest. It should be appropriate for the circumstances.
For example: Fast action and quick cuts complement each other effectively, while slower pacing is typically preferable for interviews.
Keep it short and sweet
Keep your video brief while still conveying the main idea to your audience. Just show what is necessary. Remember, the attention span of a typical person is just short, and your video has to fit there. Also, this is a way to respect your viewer's time.
Remember to use subtitles
Subtitles can make your video appeal to a larger audience. Also, many people view these videos without sound on social media, just as they scroll on. So, make sure you add subtitles.
Get it noticed by the target audience
A corporate video is just the beginning.
The next thing to do is to gain the most benefit from it. Do not simply publish and leave. There must be a marketing plan in place for your release.
Corporate Video Facts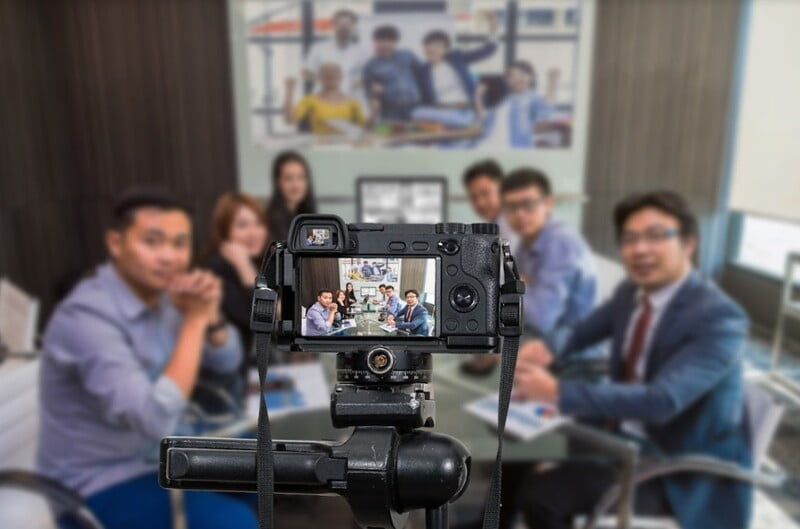 If you're still not convinced why you need to have a corporate video for your business, here are some facts that might just change your mind.
More than 40% of consumers prefer visual information over plain text.
An additional 80% conversion can be achieved by adding a video to your landing page.
57% of clients say corporate video increases their confidence in their business.
Adding video to your website boosts your chances of appearing on the first page of search results (SERP) by 53 times and increases clicks by 41%.
54% of company executives share their work videos with their co-workers on a weekly basis.
Adding a high-quality video on your website can skyrocket your sales conversions by almost 300%.
On average, people spend about 2.6x more time on landing pages or websites with a video.
Final Thoughts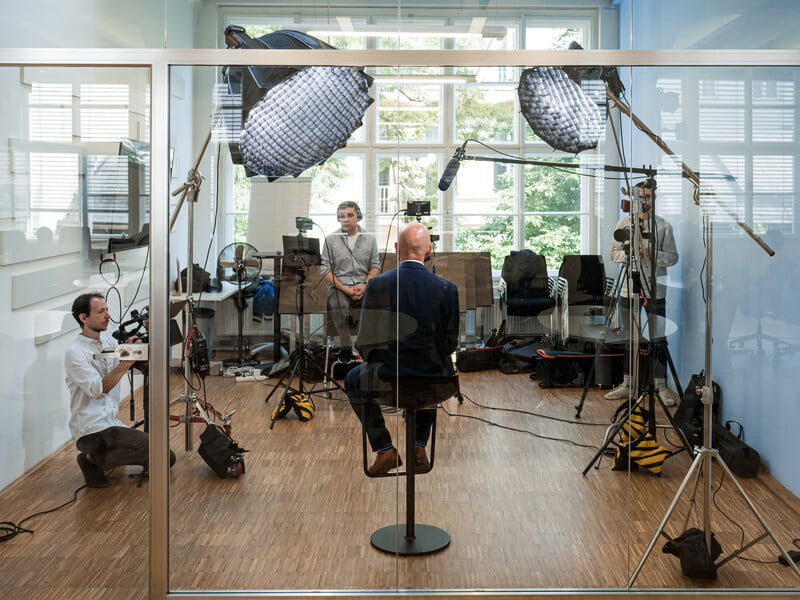 Corporate videos are indeed effective.
Overall, corporate video production is an important tool for businesses to communicate their message to a wider audience. A well-produced video can help your company deliver its brand image, promote its products or services, train employees, and many.
And HayotFilms is here to help you achieve that.
We make sure that your video is planned well, professionally produced, and aligned with your company's goals and values all the time.
We also always consider your target audience and the platform on which your video will be distributed. By investing in a quality production team in Prague like us, your company can surely communicate your message and achieve your desired results in no time.