Have you ever been so passionate about videography that you want to turn that into your full-time job? Well, if you do, then you are definitely in the right place. Because in this guide, we will discuss how to be a videographer, and how you can turn your burning passion into your profession.
It's indeed true that making videos could really be interesting.
Through your camera, you can capture a lot of videos that could be funny, beautiful, entertaining, and even informative. You can also capture emotions that can come up only at that specific moment.
That's how powerful videography is.
Using your skills, creativity, and storytelling is crucial to becoming a videographer. And you may think that this looks hard right now, especially when all you've got is passion.
But the truth is…
There's actually a growing demand for videographers in different industries!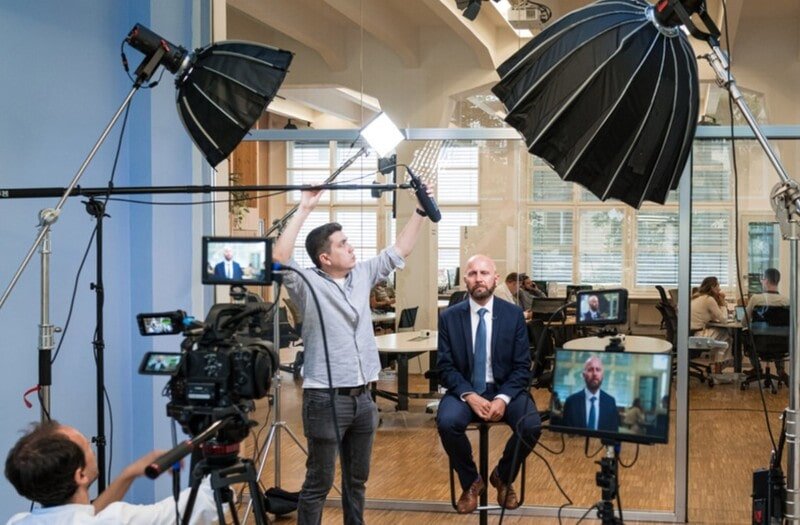 Yup, if you're thinking of starting this journey, then you're on the right track. Different industries such as advertising, education, food, entertainment, finance, and more, need videographers.
These businesses rely heavily on videos and visual storytelling into selling their products and services. The impact of a really good video does a lot in the sales of these businesses. Hence, the demand for skilled videographers who can convey stories clearly just goes on and on.
If you're just a newbie right now, then there is nothing to worry about. All you have to do is to start.
Because just like you, every in-demand videographer out there started with ground zero.
And to become a seasoned videographer, all they did is to turn their passion into a rewarding profession.
And you can do that, too.
But before that, let me ask you this first.
How Do You Know If You Are Passionate About Videography?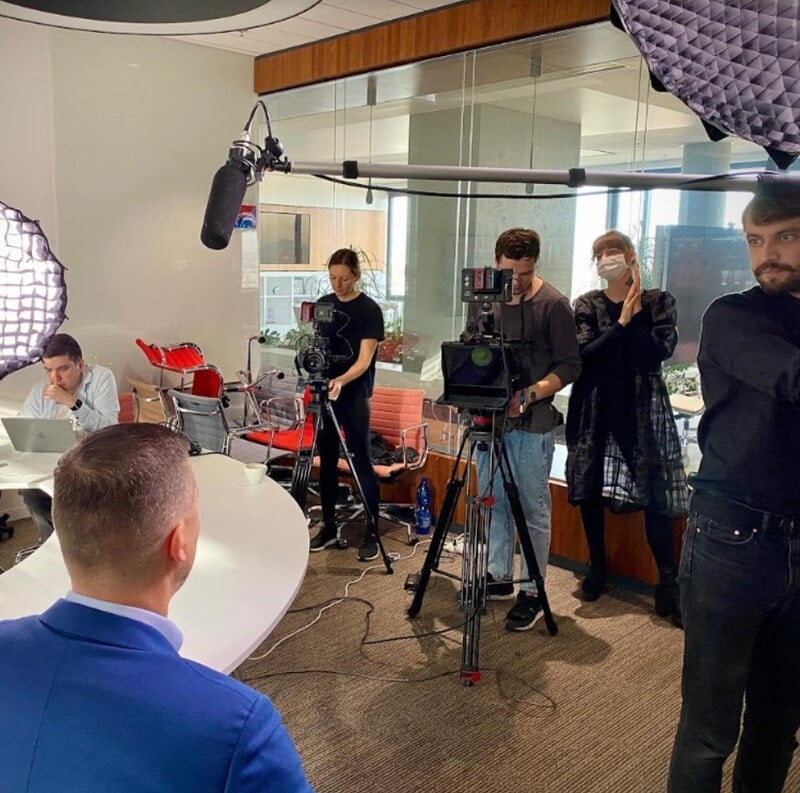 Okay, so you love videography, but you don't know if you're passionate enough to even pursue it.
If you're wondering if this is something you should set your foot at, just ask yourself how you feel whenever you take photos, film videos, and create stories using your footage.
Do you feel that it's something you want to do every day?
Do you get very immersed in what you do whenever you get the chance to do it?
Or do you feel happy and excited whenever you get to use your camera?
Only you can answer these questions. So try to observe yourself.
Still not sure? No worries. Below, we will also provide you some guides to better know what's your stand if you really want to become a videographer.
#1 Your Storytelling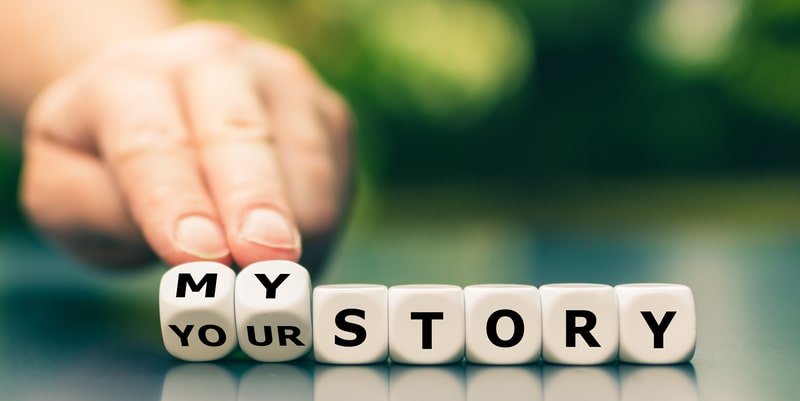 Creating a video and creating a compelling story always go hand in hand. You cannot just be good at one of them. You have to know both in order to be successful in this business.
Try to reflect on yourself if this process is something that interests you.
Question for you: Do you like to create videos and make beautiful stories out of them?
#2 Your Captured Moments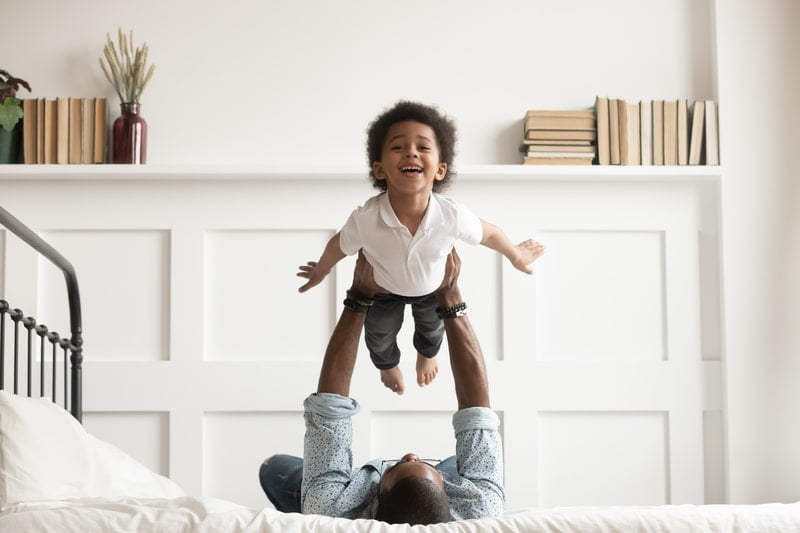 Did you know that your shots and footage are a unique way to express yourself?
Yes, because your shots show what you can do and what you prefer when taking videos. It also shows what you are capable of. The way your transform a moment into something extraordinary says a lot about you as a person. It's like you're letting us see the world from your point of view.
And if you feel joy whenever you take these footage, then this could really be for you.
Question for you: Do you feel happy whenever you get to capture moments?
#3 Your Future Career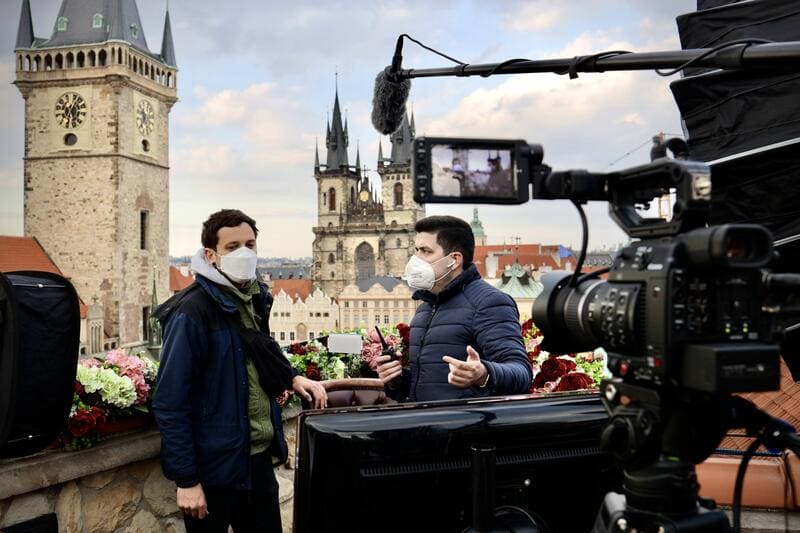 If you choose to become a videographer professionally, you should be willing to do movies, commercials, advertisements, documentaries, or even online content. Most of the time, these videos need to be short but impactful. It should also always have a clear message, and sometimes, a really strong call to action at the end of the clip.
Question: Do you see yourself happy working on these kinds of videos for your future clients?
Well, if you answered yes to all of our questions here, then all you need to do is to start!
Learn the Basics of How To Become a Videographer
To become a videographer could be overwhelming at the beginning. I mean, imagine all the things you would need to know just to start. You may think that it's really difficult. And that there are a lot of other people who can outperform you in this field.
All of that is true.
But!
You can always start now and be a better videographer each day! And you don't even have to overwhelm yourself. You just have to start from the basics and just move your way up the ladder of your videography knowledge, at your own pace.
Take things one by one, and we will help you with that right now.
#1 Understand Cameras, Lenses, & Other Videography Equipment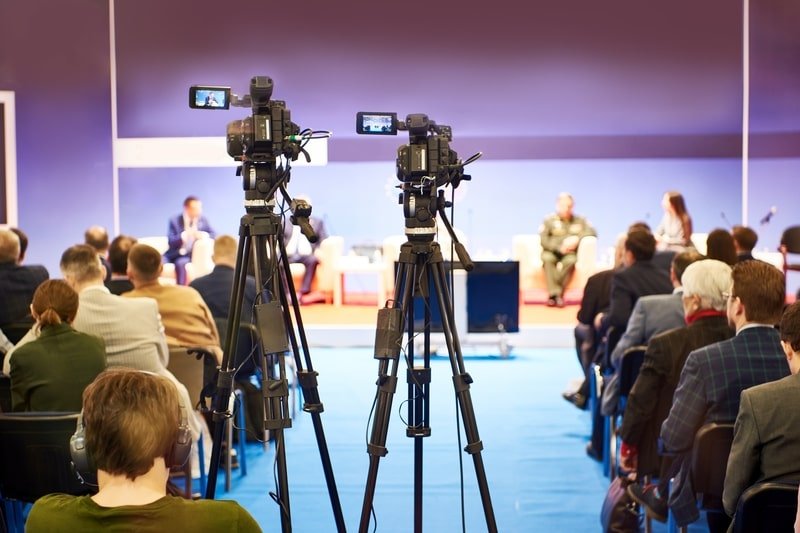 To become a videographer, you should know your gear well.
Start learning about cameras and their types and models. Know what is the purpose of each feature and see for yourself what you'd like to use in the long run.
There are also different kinds of lenses. Learn how wide-angle lenses get to capture expansive scenes and know how telephoto lenses can bring distant subjects to life. Other equipment to familiarize yourself with are microphones, lighting gears, and stabilizers.
Again these equipment could be overwhelming at the beginning, but you'll find these easier to understand the more you get into it, so make sure to find time in familiarizing yourself with it.
#2 Discover the Videography Techniques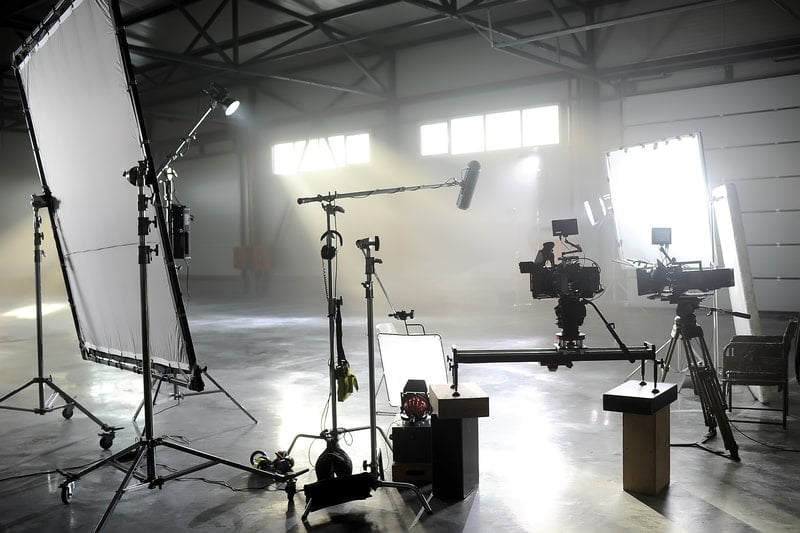 Lighting, composition, and audio are some of the techniques you should start working at.
To briefly explain this:
Composition is arranging your elements within the frame to bring your viewers' attention to your photo. You can also use this to convey your message to the viewers.
Lighting is self-explanatory. Whether it's natural or artificial, good lighting makes a good video as it sets the mood for your footage.
And of course, knowing to make great audio is very important. To become a videographer, you need to make sure your audio has a crystal clear sound.
These techniques intertwine with each other, and you would need to learn all three to make a compelling video that your audience will surely love.
#3 Explore Different Shooting & Storytelling Styles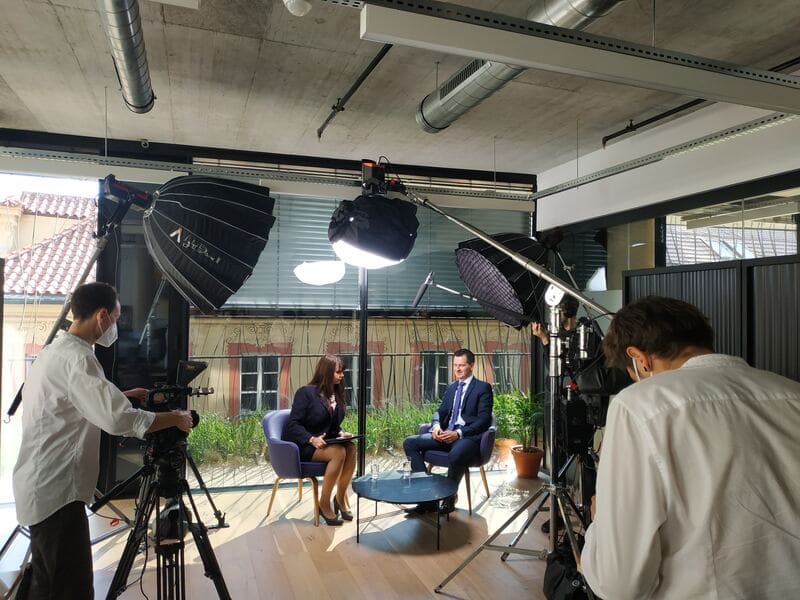 Each shooting and storytelling style conveys a different message. And to become a videographer, you should know how and when to use these styles in order to capture your audience.
Cinematic long shots can establish your grand scenes, while intimate close-up shots capture the emotions perfectly.
When it comes to storytelling, you can use linear narratives to guide your viewers accordingly. But if you want to be intriguing, you can also use some non-linear approach.
Try to mix and match these approaches to fit your target viewers. This will also expand your creative knowledge as a videographer.
#4 Learn About Video Editing & Its Software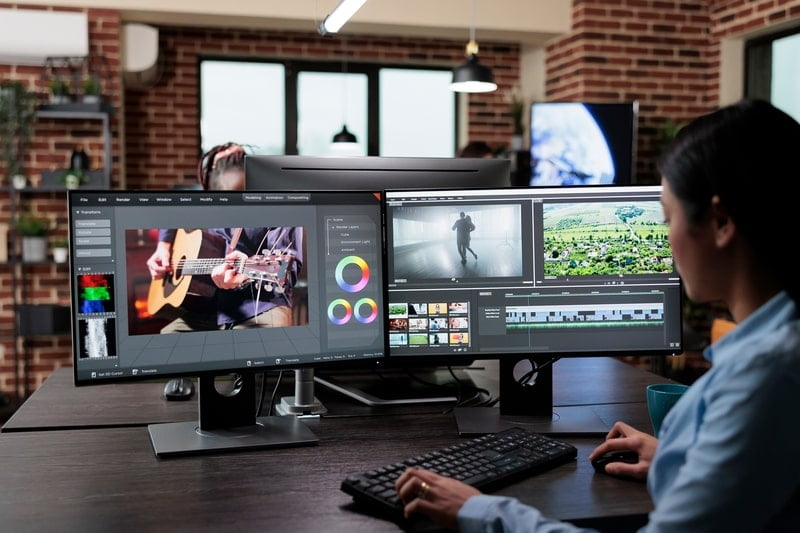 Video editing is the skill of arranging your footage into a captivating story. This is a very important skill to know when you're trying to enter this industry. Some people don't even know how to take videos, but since they know video editing, they are still earning a lot!
It's also crucial to learn about video editing software as it will be your helpful guide in making this journey fruitful. Some of these software are Final Cut Pro, Adobe Premiere Pro, and DaVinci Resolve. These help you cut, trim, add effects, and even enhance audio for your footage.
At the end of the day, these will make your footage enhanced and ready to captivate your audience.
#5 Always Stay Updated With the Latest Trends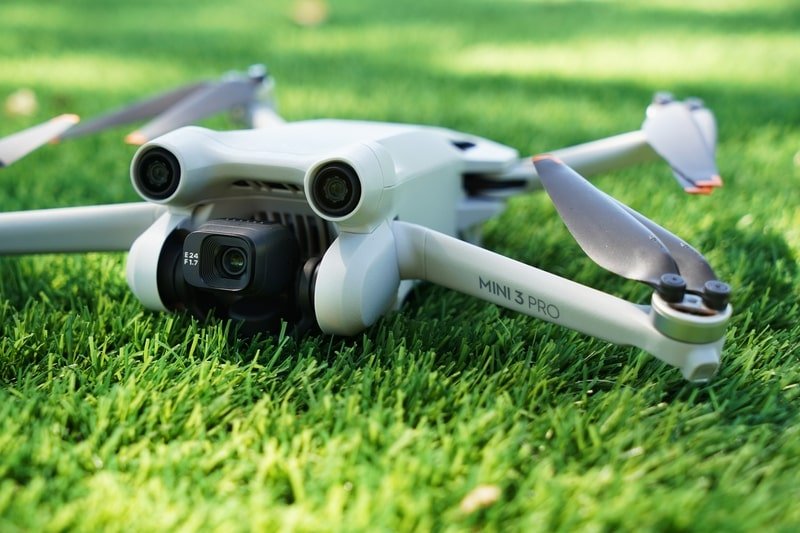 To become a videographer that is always trusted by his or her clients is to be someone who is always updated with the latest trends and technologies in the world of videography.
Why? Well, because videography is always evolving. It always has something to introduce to you such as new techniques, equipment, and style. The things you know now might not be relevant in the next two years, so you always have to be updated on what's new—all the time.
Recently, the trends are around 4K video, AI technology, drones, and virtual reality. If you know how to deal with what is current and you're open to learning more about it, then you will set aside yourself in the pool of outdated videographers out there.
Okay. Now that you know the basics, what should you do next to become a videographer by profession?
How do you put yourself out there?
Where can you find your first client?
How do you think they will trust you if you're just a newbie?
Well, you'll have to show them your portfolio.
Create Your Portfolio
Since you've already proven to yourself that you love videography, this should come naturally for you. But it's still not a walk in the park to make an attractive portfolio. You should optimize your portfolio well to attract your clients. And we will help you do that.
Below are some tips on how you can do it.
#1 Capture Your Personal Events, Films, & Travels
Yup, turning your passion into your profession should start within yourself. You may start capturing your personal events such as birthdays, vacations, or just some family gatherings.
These are experiences that bring great emotions—and these are really good to capture to practice your skills to become a videographer. Practice different shots and angles, and create a story that would interest your audience.
By doing this, not only you are keeping great memories, but you are also building your expertise and your knowledge in your chosen craft.
#2 Be a Generalist Until You Find Your Niche

Try to experiment and work on different genres at the beginning. This will help you discover what niche you would want to focus on in the future.
You can start by making documentaries, capturing scenery, or even creating short films and music videos. From there, you can reflect on yourself on what you think interests you the most.
Having all these is also great because you can all add them to your portfolio. And the more experience you have and the more genres you've done as a videographer, the more you become experienced and trustworthy in the eyes of your potential clients.
#3 Work with Other Photographers & Videographers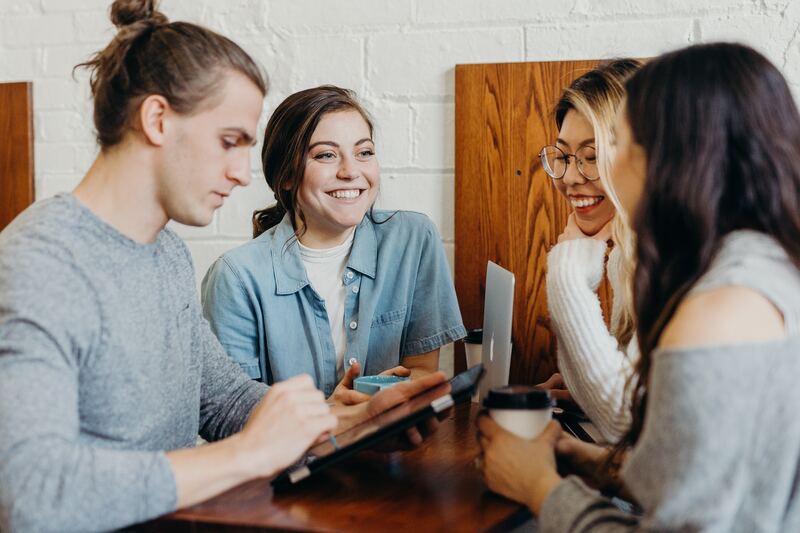 To become a videographer also needs a little inspiration from people who share the same passion as you. So yes, find time to collaborate with other videographers, filmmakers, and other creatives as they can help you big time in your journey.
Not only you will gain insights and techniques, but you can also totally partner with them. For example, you're good with technicalities but weak on storytelling. Then, you can collaborate with someone who's great at storytelling but is struggling with technicalities. It's just a matter of matching things up!
#4 Volunteer For Local Events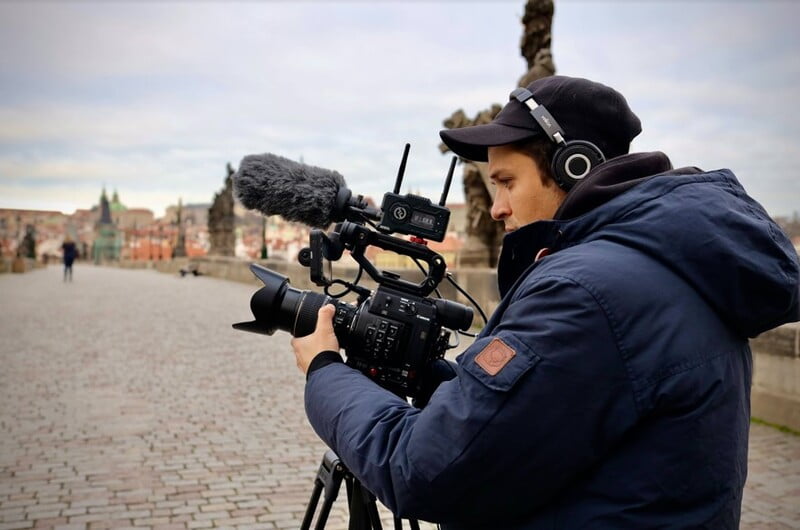 You can also volunteer for local events or non-profit organizations. This is a win-win situation because you get to film a real event (and sometimes a cause that you support too), and you also get to gain professional experience.
This is also really great to add to your portfolio. It shows that you are using your talent for good.
Present yourself properly when taking your shots and do your very best in your final output as this opportunity can also build your connections.
#5 Showcase Your Work Online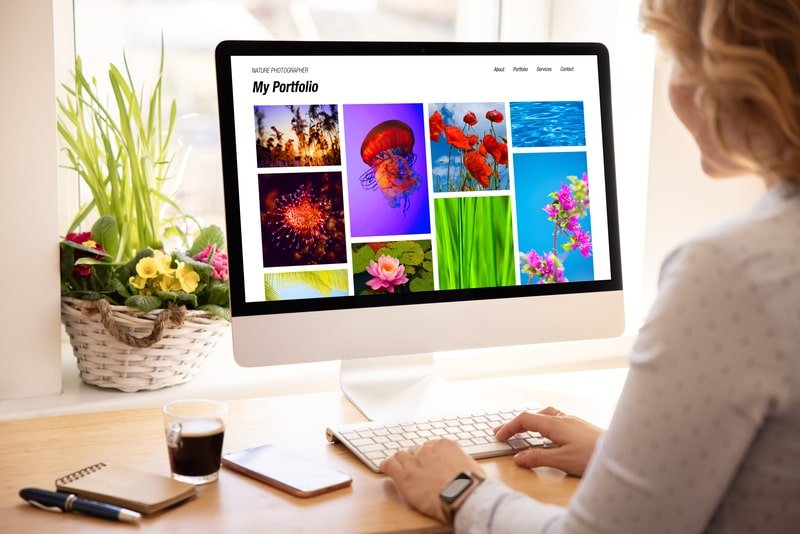 Okay, so now that you have your samples. Then, it's time to put them up online. You can now start to create an impressive videographer website or online portfolio. This will be your digital calling card in the world of videography.
Make sure to find time to make your portfolio look as professional as possible. Show different genres you have worked with. And make sure to highlight your best videos.
You can check HayotFilms for an example of a professional videographer website.
#6 Make a Brand For Yourself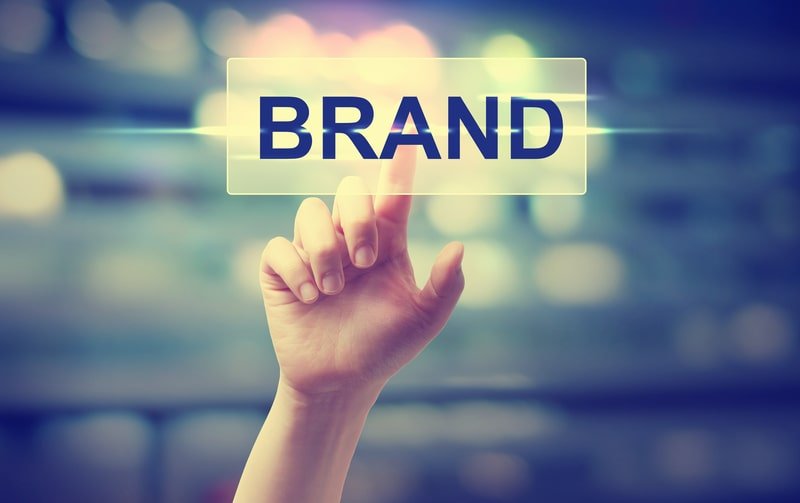 A very professional website may not be enough if you don't make your viewers remember who you are. So make sure to make a mark that will let them remember you and your work.
Define your USP or Unique Selling Proposition. This will set you apart from the other videographers. This could be your approach, your style, or how you handle your clients. This will be your brand identity and this is very important in every business.
Show your clients the value you can bring to their table if they chose to hire you. If possible, show them that you are more than the rate you are asking for as value for money is very important for these clients.
#7 Craft a Compelling Cover Letter & Resume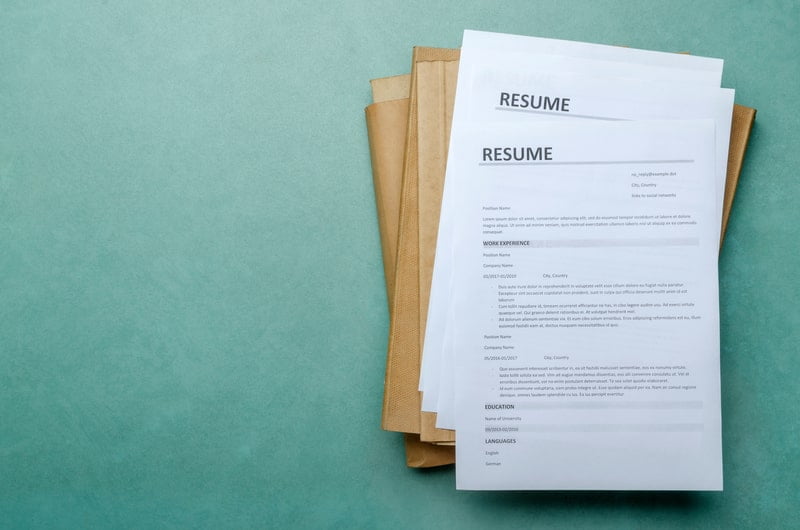 Find time to craft a short but very strong resume. Add your relevant skills, and technical skills, and highlight projects you have worked on. 
For your cover letter, we recommend making it as personal as possible for each client. Make sure you research a little bit about their business and how you can boost it through your videos. This also serves as their first impression for you so make sure you do this strongly, and honestly.
#8 Leverage Social Media To Showcase What You've Got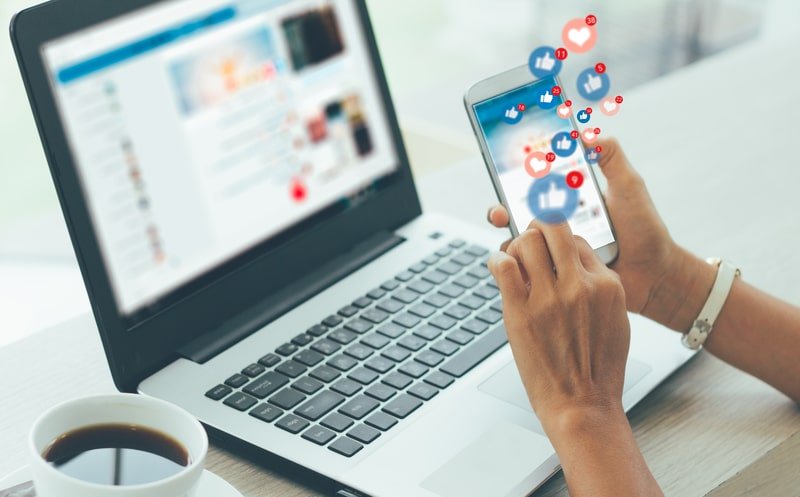 In this day and age, it's no doubt that social media is important to boost your start-up business.
Luckily, social media is very easy to use and it can really expand your videography reach. You can run ads, join communities, and post updates on your page.
Here, you can show your viewers how active you are in your passion. Give them helpful tips as well. Make your profile as valuable as it can be and clients will come to you before you even know it.
Network, Network, Network
To become a videographer, you have to market yourself to the right people. And from there, you will get the connections that you need. And let me tell you this: The right connections will take you to places.
Yup! So never get tired of networking. It will be your secret weapon for making money not just in videography, but in any kind of business there is.
Below are some quick tips we have for you to make your networking journey as a videographer easier:
#1 Be Present at Industry Events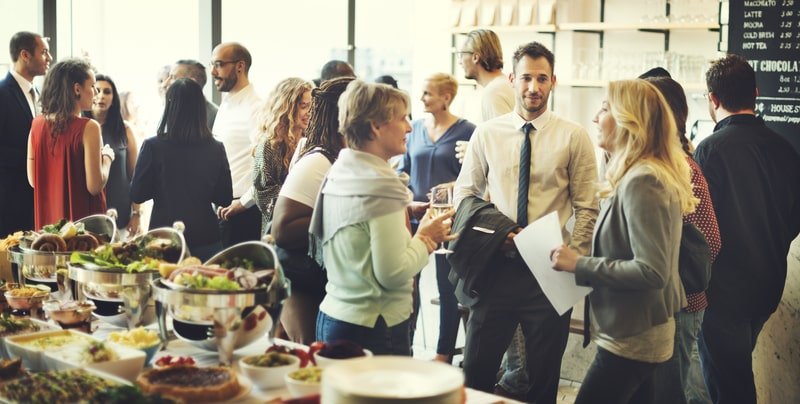 This one is the easiest because you'll easily connect with a lot of people who share your same passion. You will also get to meet others that have already made it big in the industry. This is a good chance to introduce yourself to them, learn from them, and even exchange ideas.
If done right, this will open a lot of doors for you such as referrals, opportunities, outsourced work, or even direct clients!
#2 Join Online Videography Groups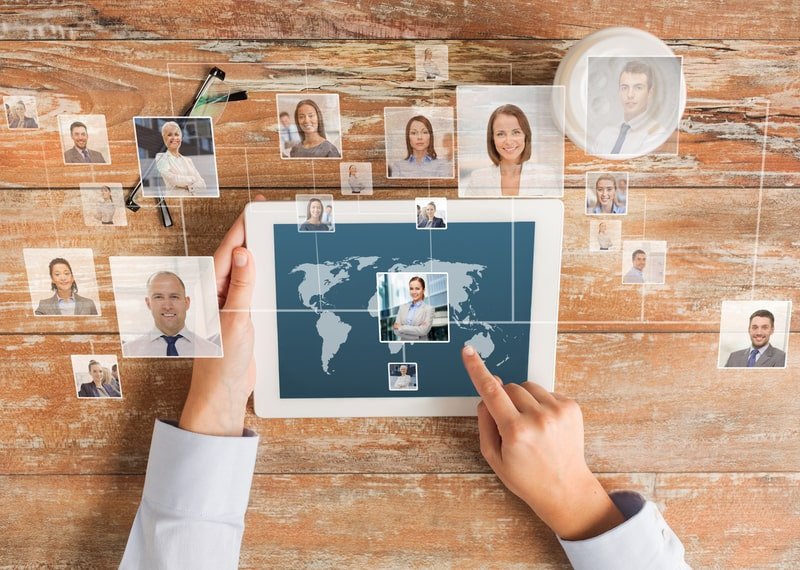 You can't just be present physically, but you also have to present online in order to make it faster. Engage yourself in the discussions in the groups. Ask for advice if you have any questions. Learn from the experts and take feedback on your work positively.
Some groups would even allow you to promote yourself in their community. This is a great chance to get more and more clients.
#3 Get Mentorship From the Experts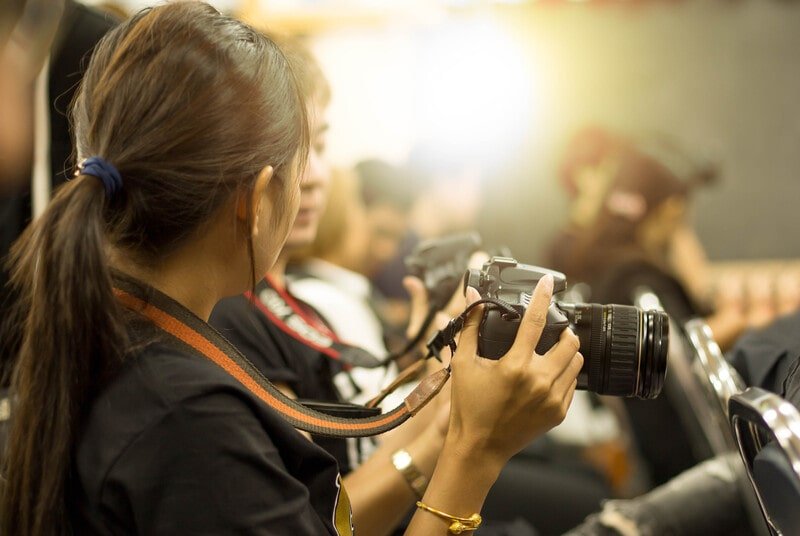 You can always try to learn by yourself with the help of Google or YouTube, but if you want to fasten your learning curve, we would also recommend getting mentorship from the experts.
With this, you will not have a hard time trying to learn different things at the same time. Your mentor will already have a structured plan on how you can learn the things you need to know through their step-by-step training and guides.
They will also help you with client interactions, project management, and even after-support once your mentorship ends.
#4 Taking Internships, Entry-level Positions, & Small Projects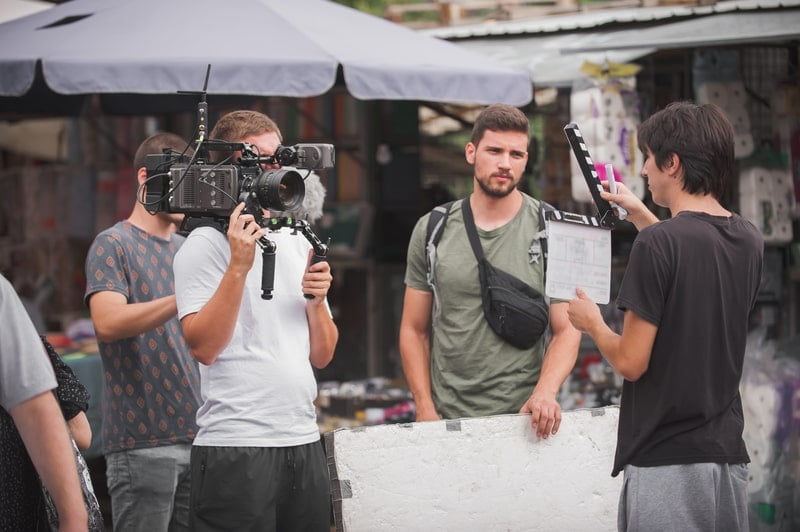 As a beginner, please allow yourself to take on these small projects at the start. Some people may advise you to know your worth and to charge more—we agree with that. But you should make sure that what you charge is also aligned with your skills.
If you're just starting to become a videographer, there is no harm in taking freelancing work, internships, or entry-level positions. These are still experiences that you can use for your future premium clients.
At the end of the day, you just need to have a starting point in this industry.
The Business Side of How To Become a Videographer
To become a videographer is also running your own business and your own brand. You would have to understand the business side of it. Below are some of the key aspects you would need to familiarize yourself with.
#1 Your Contracts & Agreements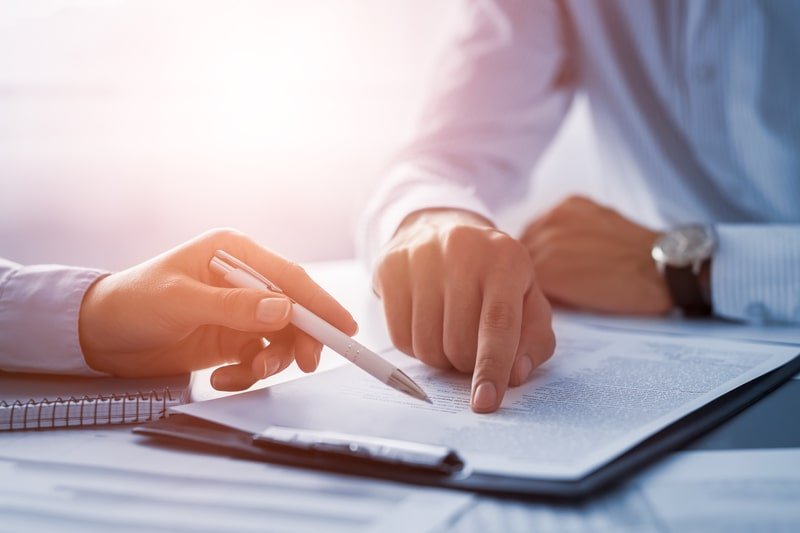 To have a successful videography career, you have to understand your contracts and agreements well. These documents outline the terms and expectations for your projects so make sure to understand what you are getting yourself into. This is also for protecting you and your clients from any disputes or misunderstandings.
These agreements would usually have the deliverables, project scope, payment details, timeline, scheduling, and copyright. Make sure to familiarize yourself well before signing any of these agreements.
#2 Your Pricing For Your Services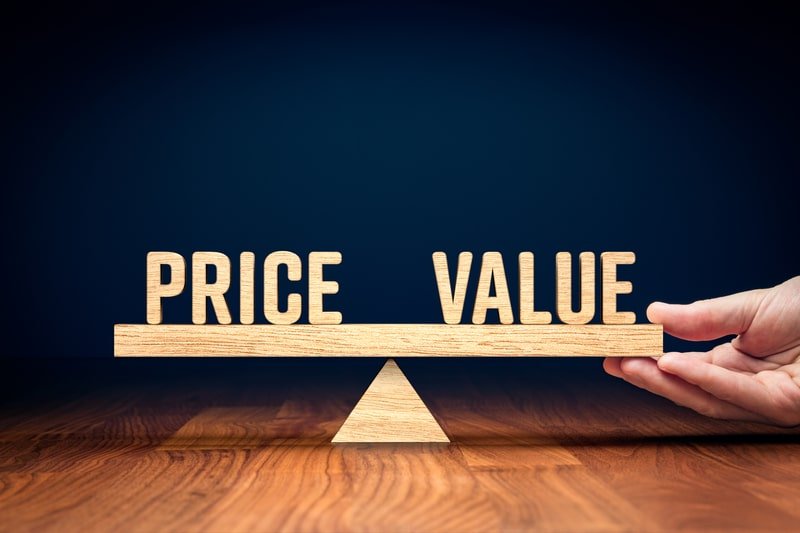 We'll keep this short and sweet: Make sure to set fair prices for your services.
Yes, you can charge premium rates if you provide premium service; we are all for this. But we will never stop advising you to give fair prices depending on the value that you can provide to your client(s).
A good rule of thumb is determining your rates depending on your equipment, time, and expertise. You may also consider factors such as the complexity of the project, and the hours you will spend in post-production.
#3 Your Invoice & Finances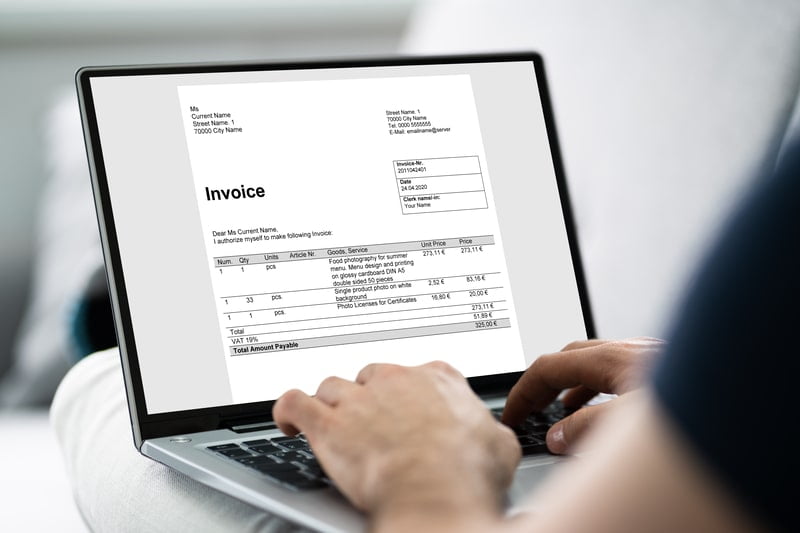 To become a videographer with a thriving career in this industry, you must know how to manage your finances well.
We recommend you keep track of your income and expenses all the time. This will make sure that you know where your money is going. This will also help you know what you've been spending the most on.
Also, make sure to create detailed invoices for your clients. Always include the services you have provided, and your rate in these invoices to show transparency on the work done.
Final Thoughts
Overall, having a very strong passion to become a videographer is a great starting point to have a prospering career in this industry.
Because if you are passionate about what you do, it adds an extra layer to your work. It shows how genuine and happy you felt when you created your piece. And this makes your videos stand out.
Passion also helps you keep going even when things get hard in your journey to become a videographer.
We, at HayotFilms, are a group of very passionate videographers in Prague and we're here to help any business or individual in Prague and all over Europe to bring color to their captured memories. Feel free to reach out for any questions or inquiries.
In conclusion, using your camera to tell stories can people's lives more than you ever think. It's a very powerful skill that will never get old.
So, if you're still wondering if you can pursue your passion for something that will make money for you, take this as a sign.
Go out there and create your portfolio now.
Show the world what you've got.
And surely, the world will respond to you at the most unexpected moment!