If you're planning or participating in some kind of conference or event in Prague, you'll want to have images and/or footage. This means finding someone who can help you with video production crew in Prague.
We live in the 21st century, where you need to keep posting short promo videos or photos from your conferences. They should be posted on social media like Facebook, Instagram, YouTube and so on. That's why you need good video production or video crew in Prague. The right video crew in Prague can give you everything you need, from photos to videos and even live streaming.
You can find many camera crews in Prague but choosing one can be hard.
Everything depends on your budget, really. However, even if you have a small budget for video shooting, I wouldn't suggest going with unknown video production crews. While they might charge low prices, there's often a consequence for that.
Quality video can help to grow your business and stand out from your competition.
I don't want to say that expensive services always provide great quality services, though.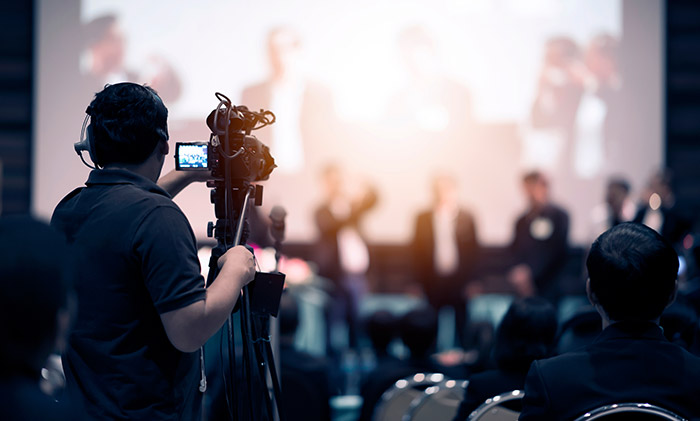 We as video production crew in Prague always try to provide to our client's requirements.
This results in the best quality video for affordable rates. We've built a great team over the last 8 years, so we can provide you with what you need. From one videographer to a big video crew to cover the whole conference or event with multiple cameras and live streaming, we're here to help.
So, if you need just short promo from your event, or you want whole speeches with broadcasting, than you can always contact us.
We have covered many big events of Czech and international brands, like Microsoft conference in Prague. We've also covered Nestle Purina Symposium and many more events.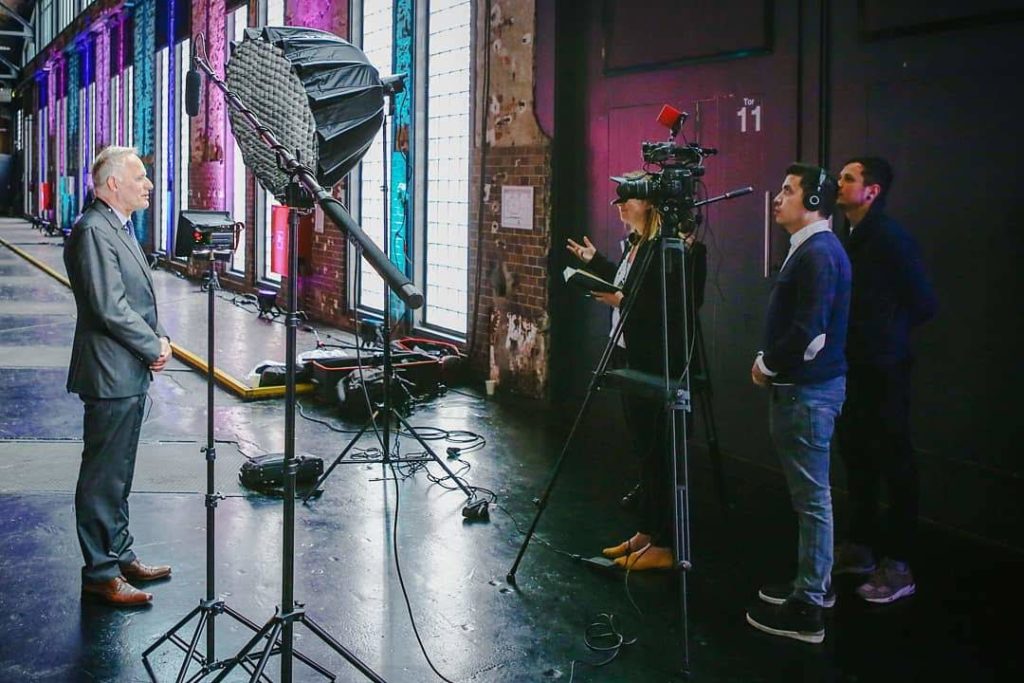 We use many different cameras depending on the type of the shooting. For the conferences and events, we use:
Sony PXW X200
Sony FS5/FS7
Canon EOS R
Canon C300 Mark II
So, what we can offer for you?
Short coverage – one videographer with camera, sound and light equipment. Final edited promo video including interviews with participants. Up to 3 min with licensed song.
Whole coverage with multiple cameras. This can be up to 6 cameramen with camera, sound and light equipment. Optional multiple camera edited final video for each speaker and interview. Also, short promo video for social media.
Whole coverage with live stream. This uses multiple cameras, including a live editing and live streaming to different platforms. Up to 6 cameramen, a producer, and live editor. Also, optional final edited videos as mentioned in previous offer.
Photo Shooting of an event or conference. Up to 3 photographers with professional camera equipment.
Do you need a quality video crew in Prague?
We'd be happy to help you out. Simply fill the short form about your project and you'll get a quote from us within hours.
It's really easy to start with our event video production team.
If you want to check out more information about our video production, testimonials, prices and our services, click here. We'll be happy to show you what we can do for you, so that you can get the best results for your Prague event.
Don't settle for second best; let us provide you with a fully professional experience today.