What comes to your mind when you hear the word "Bollywood Movie"? Did you imagine something musical, colorful, and lively? You would also probably think of Indian Hollywood or the Hindi film industry, right?
That is accurate. But today, HayotFilms will reveal more of what Bollywood movies can offer to you. Yup, there is so much more to see and learn here. What we generally know is just the tip of the iceberg.
What is Bollywood?
Formerly known as Bombay cinema, Bollywood refers to the film industry based in Mumbai, India. Bollywood movies are by far the most famous in India, and also the most popular Indian films internationally. Their box office and number of viewers are huge, and so is their budget.
Bollywood is also known for its grand musical scenes, romantic dramas, and unique set design. Their shooting locations are mostly in India, but they shoot all over the world as well. It is true that you can somehow see and travel the world by just watching these amazing Bollywood movies.
In this guide, we will discuss some outstanding Bollywood films that were shot in captivating countries in Europe.
Here's to some great movie ideas and amazing tour suggestions! Let's go!
Location(s) in Europe: Spain, United Kingdom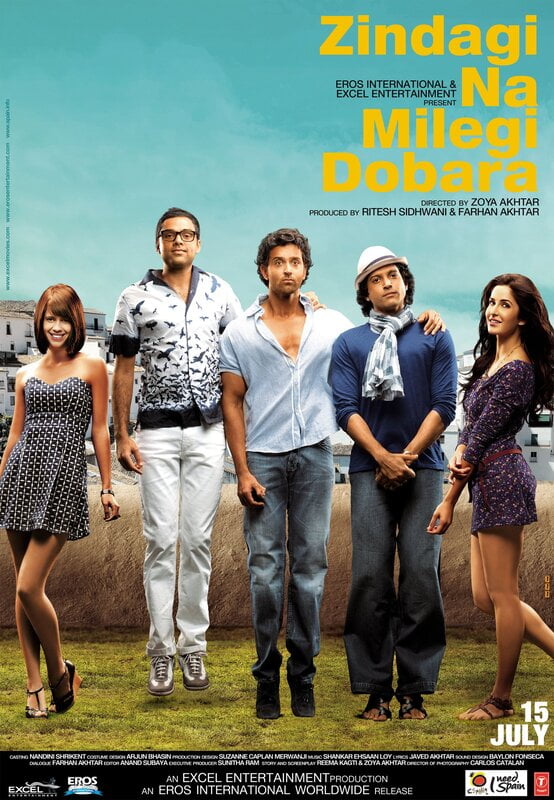 Zindagi Na Milegi Dobara follows a journey of three friends to Spain for a three-week road trip instead of throwing a traditional bachelor's party. The three friends try to overcome their biggest fears and live life to the maximum level.
The story teaches its viewers that life is unpredictable and it is always important to live in the present moment. It shows viewers to make the most out of what is in front of them now, and stop worrying about the future. It also shows how holding grudges isn't helpful at all in your life.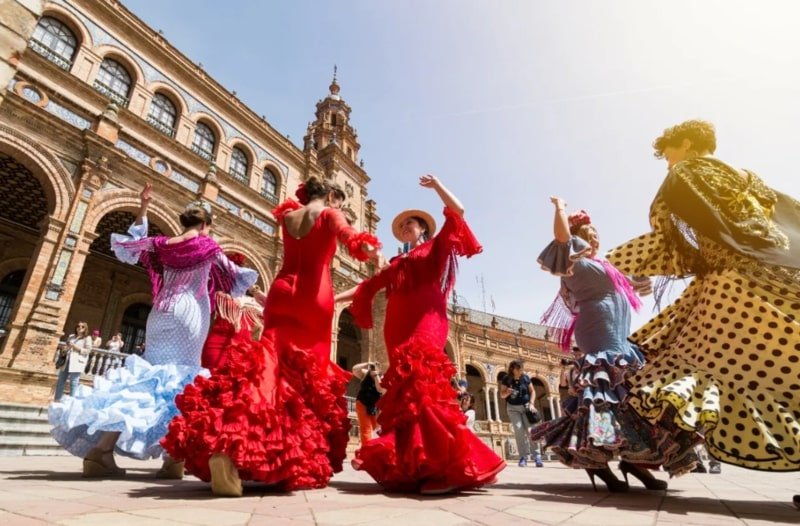 One of the shooting locations of the film is in Barcelona, Spain. It features prominent sites such as Casa Batlló, the Arc de Triomf, and the Gothic District. The film also shows other countries such as Egypt, the United Kingdom, and of course, India.
The stunning scenes of the movie have encouraged many lovers of Zindagi Na Milegi Dobara to visit Spain and see their magnificent locations with their very own eyes.
The film grossed $19 million worldwide and became the ninth-highest worldwide-grossing Bollywood film in 2011.
Location(s) in Europe: London, England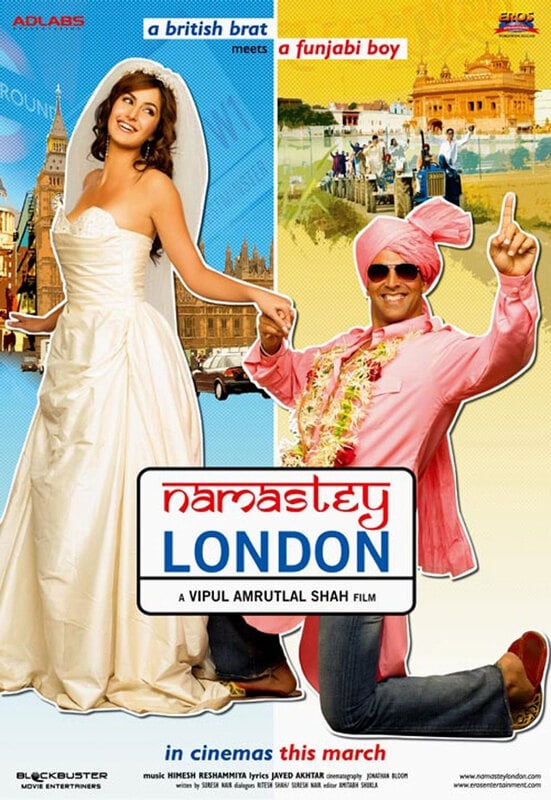 This movie is set in London, as the title itself says.
It follows the story of a man who brings his downright-British daughter to their home country, which is India. There, the man decides to get her married, which she considers to be a fool. Once back in London, the daughter tried to outwit them, but the groom has his own plans.
As per the Indian actor Akshay Kumar, this movie is based on the true story of his friend.
The film also received many positive reviews from its audience. Many declare that Namastey London will never get old and they will never get tired of watching it.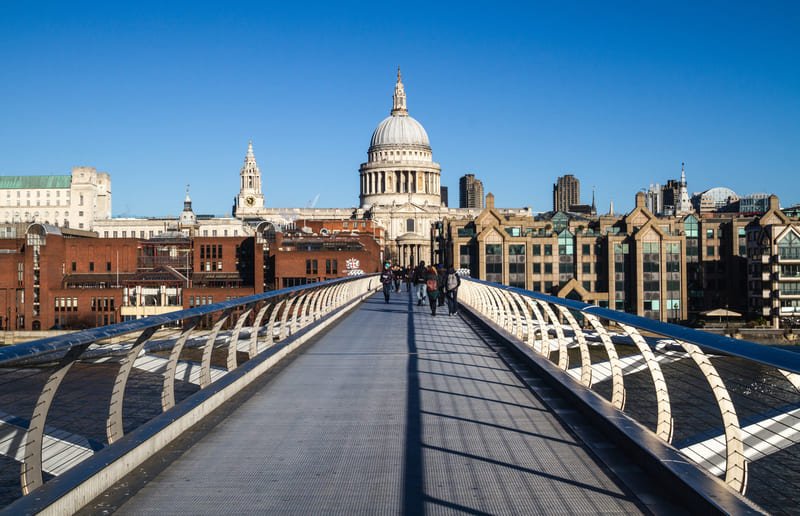 Indeed, Namaste London takes you on a great journey with its story and its beautiful shooting locations. Starting from the green fields of India to the foreign land of London.
Some locations in London that you can see in the movie are the Ice Bar, Millennium Foot Bridge, Brighton Pier, and Marlowe Bridge.
Namaste London also received great feedback for the screenplay, soundtrack, and the lead actors' performance. It also grossed $15 million worldwide and is the third highest-grossing film of 2007.
Location(s) in Europe: Prague, Amsterdam, Vienna, Lisbon, Budapest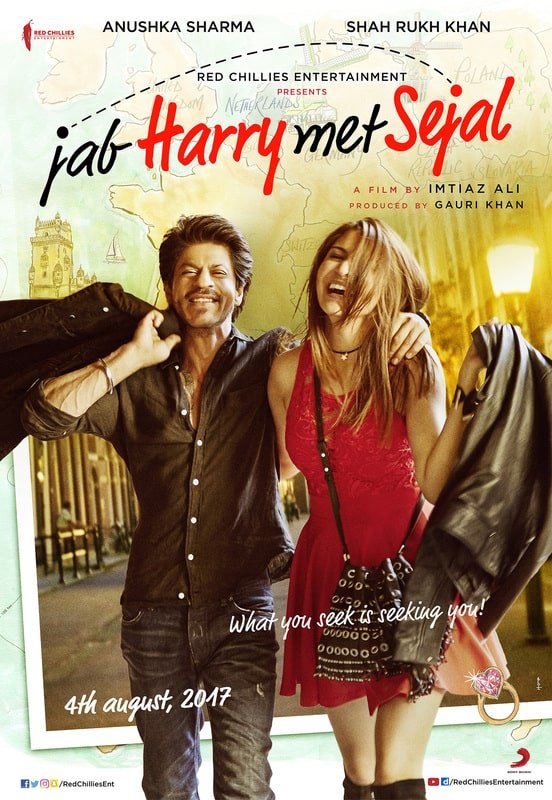 Jab Harry Met Sejal twists around Harry and Sejal's journey across different places in Europe.
The Bollywood movie begins with a search for Sejal's engagement ring. Nonetheless, while roaming around with Harry in Europe, Sejal experiences newfound freedom that she had never experienced before. She also feels safe in Harry's company while still looking for her ring.
It was shot in many European cities such as Prague, Amsterdam, Vienna, Lisbon, and Budapest.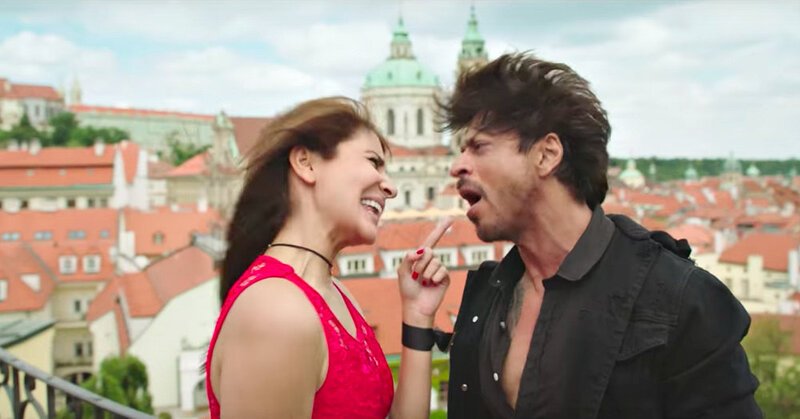 Jab Harry Met Sejal gained mixed reviews from the critics and the general audience. Critics mostly didn't like the screenplay, direction, and story. However, it got praise for its soundtrack, cinematography, production design, and the acting of the lead stars.
Still, it was a box-office success in India.
It was a box-office bomb in India grossing around $19 million, however, it was only moderately successful overseas.
Location(s) in Europe: Paris, France
Befikre is set in the beautiful city of Paris in France. It follows the story of Dharam and Shyra as they impulsively explore new adventures and fall in love.
The production team shot the movie over a period of fifty days in Paris and Mumbai. Unfortunately, it gained a lot of negative reviews and was a commercial failure. Critics had said that the movie is bland, childish, and extremely familiar and that it doesn't offer anything new to the viewers.
However, despite the bad feedback, it has also received great reviews from other viewers. Some said that they don't understand why the film has flopped when it is actually beautiful and is a perfect choice for a movie night.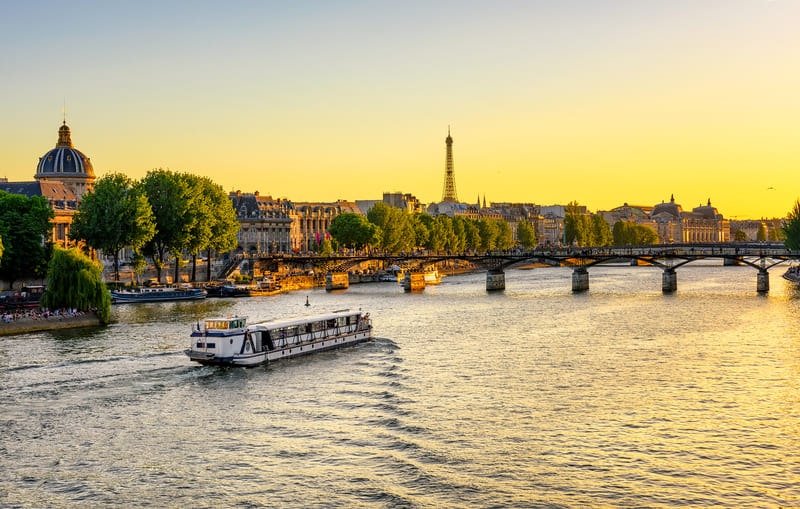 It features prominent sites in Paris, France such as the Pont des Arts bridge, Montmartre, Trocadero, and the library of the City hall.
Overall, Befikre earned $7.6 million in profits and was declared an 'Average' film by Box Office India.
Location(s) in Europe: Prague, Czech Republic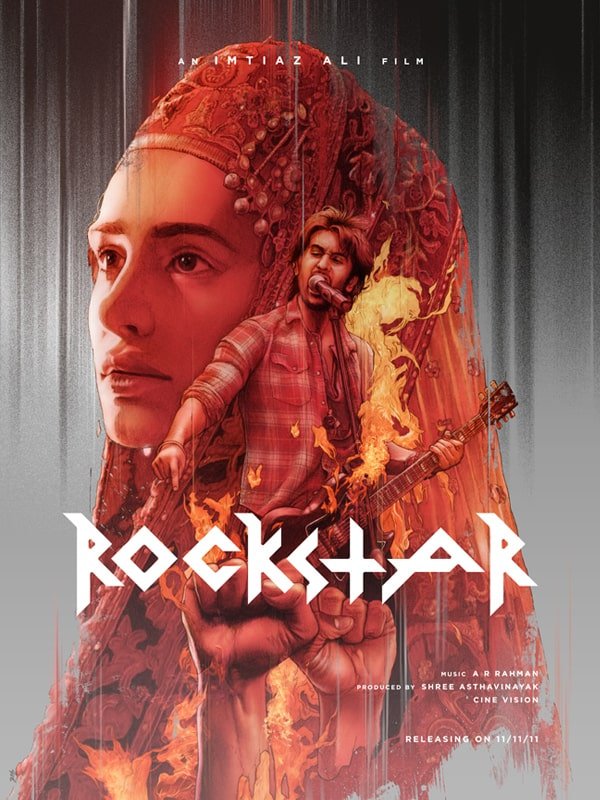 Rockstar is a Hindi-language musical romantic drama film shot in Prague, Czech Republic.
The story of Rockstar is about a young musician who wants to make it big in the world of music. When he finally finds his inspiration, he ended up with a broken heart. His heartbreak gave soul to his music that had helped him reach success in the industry.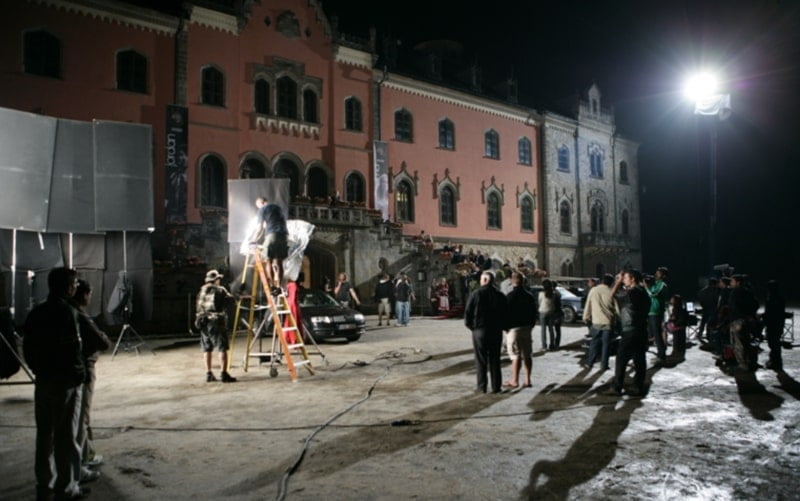 The movie teaches its viewers that you have to let go of something if you want new things to get into your life.
The places in Prague that you can see in the film are Vrtba Gardens, Wenceslas Square, Sychrov Castle, Karlstejn Castle, and Charles Bridge. You can also see these exquisite locations in the soundtrack Hawa Hawa and Aur Ho from the film.
This became a very popular movie because of Ranbir Kapoor's acting skills—for which he received many awards, the music, and the beautiful Prague locations. It grossed $14 million worldwide.
Want to see the best of Prague during Winter? Check out the Best and Worst Things To Do in Prague in December so you'd be prepared!
Location(s) in Europe: Cities in Austria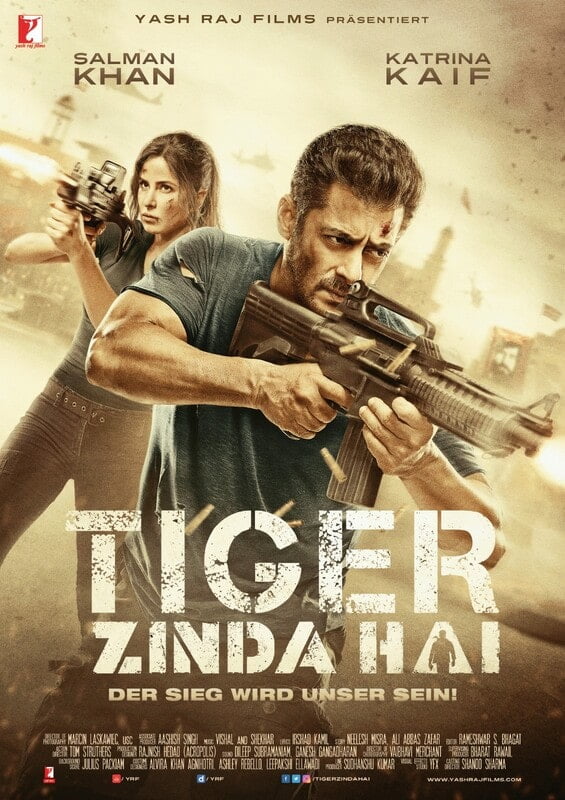 This film is a sequel to the 2012 film Ek Tha Tiger. This is based on true events that happened.
Tiger Zinda Hai is about two spies named Zoya and Tiger who have retired from their respective jobs to freely live life with their families. When a group of Pakistani and Indian nurses is held hostage by a terrorist organization, East Indian agent Tiger joins forces with Pakistani agent Zoya to battle a ruthless militant.
Tiger Zinda Hai is an all-out action movie with great music, thrill, and action scenes.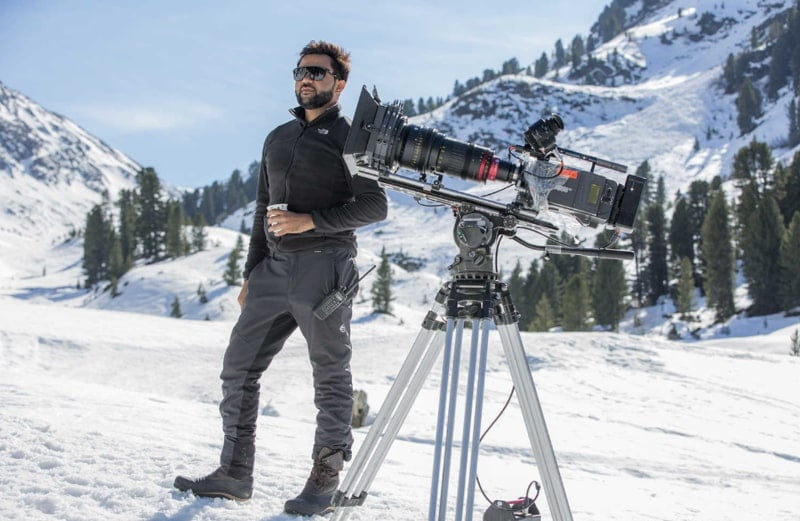 The filming location of the movie is Austria. You can easily see the famous cities of Vienna, Salzburg, and Graz in the scenes. They used the snow-capped mountains to produce a romantic backdrop for the movie.
Tiger Zinda Hai received many great reviews from critics and the film grossed over $86.78 million worldwide. It has also set records as the 13th highest-grossing Indian film and the highest opening weekend for a Hindi-language film.
Location(s) in Europe: Cities in Germany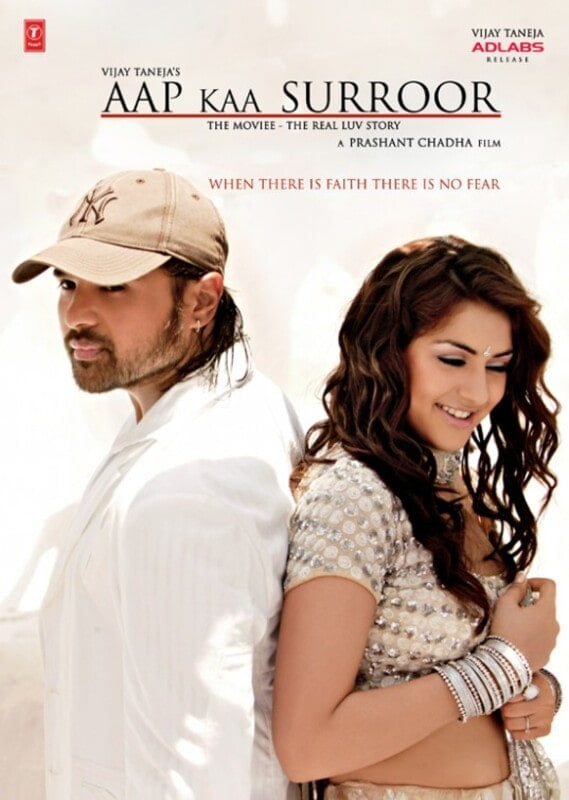 This Bollywood movie follows the story of an Indian rock star who is arrested in a foreign land for the murder of a journalist. He had no one to help him while in prison so he has to break out from it to clear his name. He also tries to get back with his lost love.
This is the first movie by singer-composer Himesh Reshammiya. Despite having a lot of critics on the film, the movie still became a commercial success.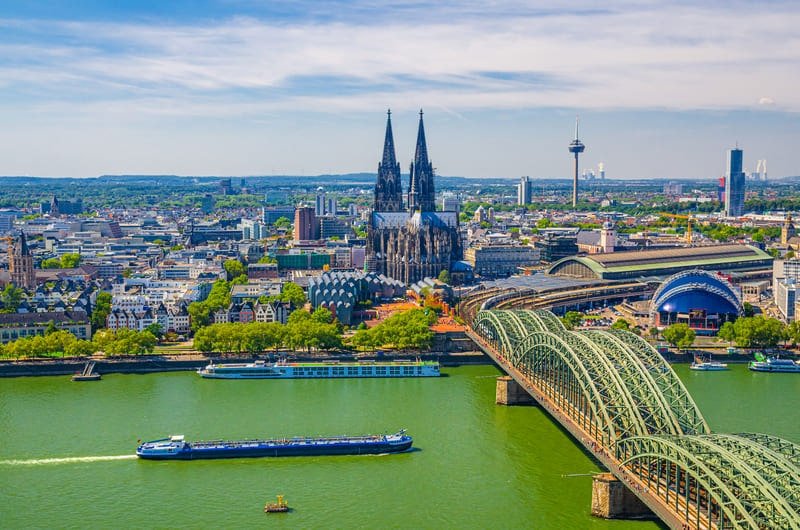 Most of the shooting locations of the film are in Germany. Some remarkable scenes in the movie were shot in Cologne North Rhine – Westphalia, Frankfurt, Main, Hessen, Heppenheim, Hessen, Königstein, Saxony, Mannheim, Baden-Württemberg, Rüdesheim Am Rhein, Hessen, Stuttgart, and Baden-Württemberg.
Box Office India gave the movie a final verdict of a Super Hit as it grossed over $3 million.
Location(s) in Europe: Portugal, Finland, Italy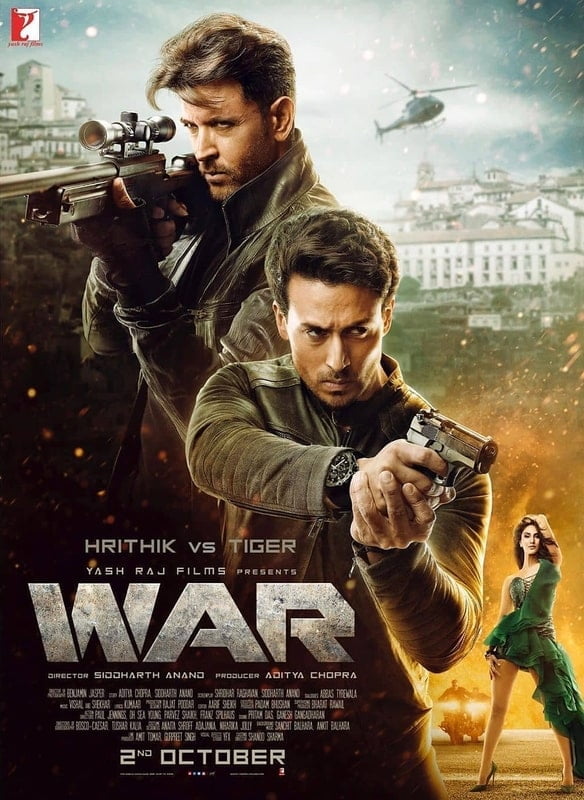 Back in 2019, War was certainly a Bollywood movie that is one of the most awaited by the audience.
In the story, Khalid has worked hard to bring up his ranks in the Indian armed forces. His most significant challenge and conflict have been to fight against the wrongdoings of his father who had turned into a traitor.
The theme of the movie was survival and escape, relationships between soldiers, sacrifice, action, the inhumanity of other people, issues raised by war, and the effects of war on our society.
It was given great reviews by the viewers and mentioned as an outstanding action film and one of the greatest Indian action films to date. The film is also not boring, despite the long screen time.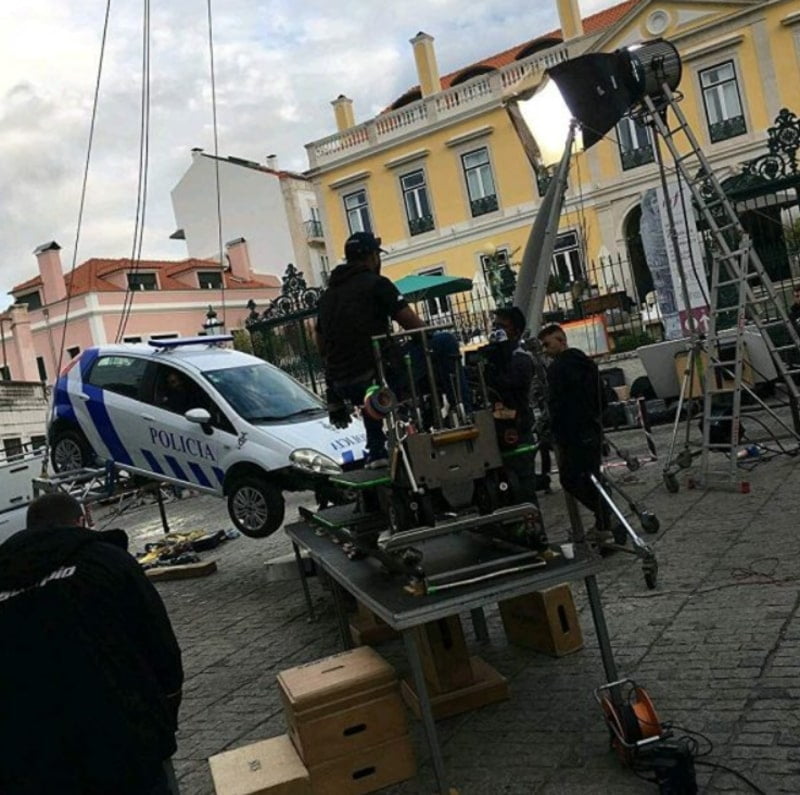 War had many shooting locations and some of them are in the beautiful countries of Europe such as Porto in Portugal, the Arctic Circle in Finland, and Positano Beach in Amalfi Coast, Italy.
It is also a commercial success grossing over $59 million. It was also the highest-grossing film in India in 2019.
Location(s) in Europe: Greece, Czech Republic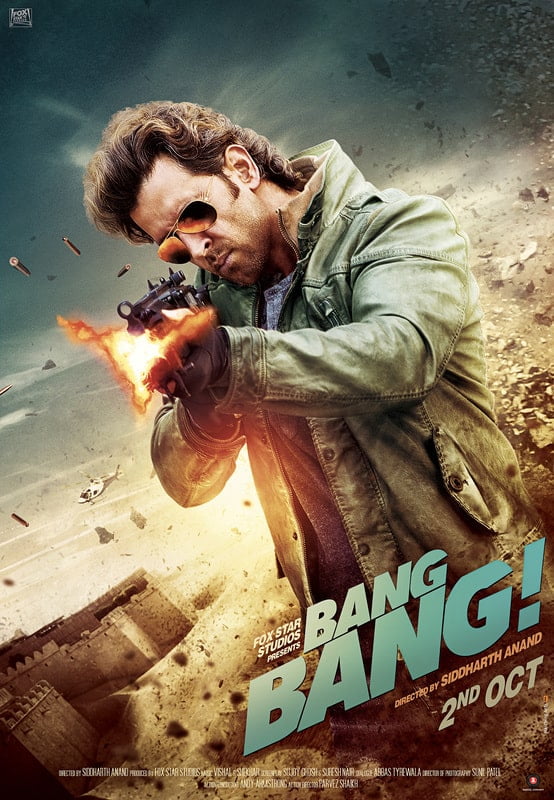 This Bollywood movie is about a mysterious thief on the run who met an unassuming bank receptionist. Their encounter leads to an adrenaline rush of escapades for a good-mannered bank employee.
The three songs from the film Bang Bang were all filmed in the Mediterranean region. The song called Meherbaan was shot in the magnificent Santorini in Greece. If you watch the music video of Bang Bang, you can see a whole tourist view of the place.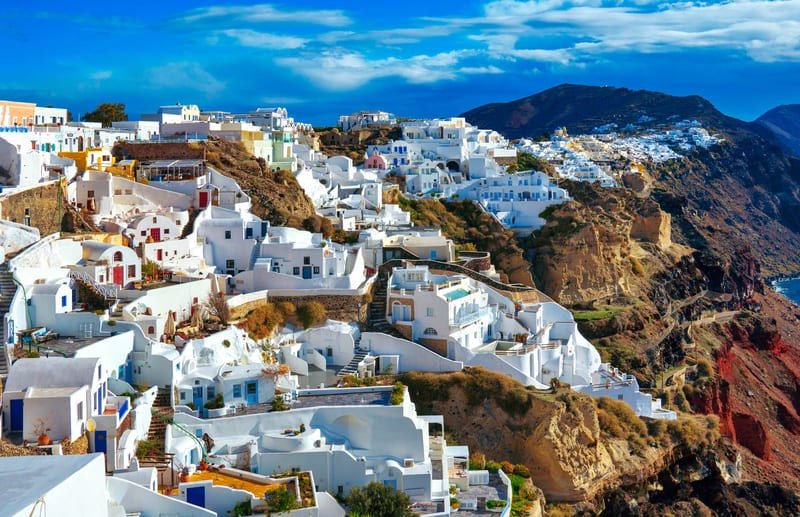 They also shot some crucial sequences in Prague, Czech Republic. This is the scene where they escaped an unknown island and they have reached an area where they were kept under surveillance.
Bang Bang's trailer got 2.33 million views within one day on YouTube. It became the most-watched teaser ever in the history of Bollywood at that time. This is also the first film that had a flyboarding stunt in Bollywood. The movie grossed $42 million globally.
We have more movies that were shot on Prague that will amaze you!
Location(s) in Europe: Poland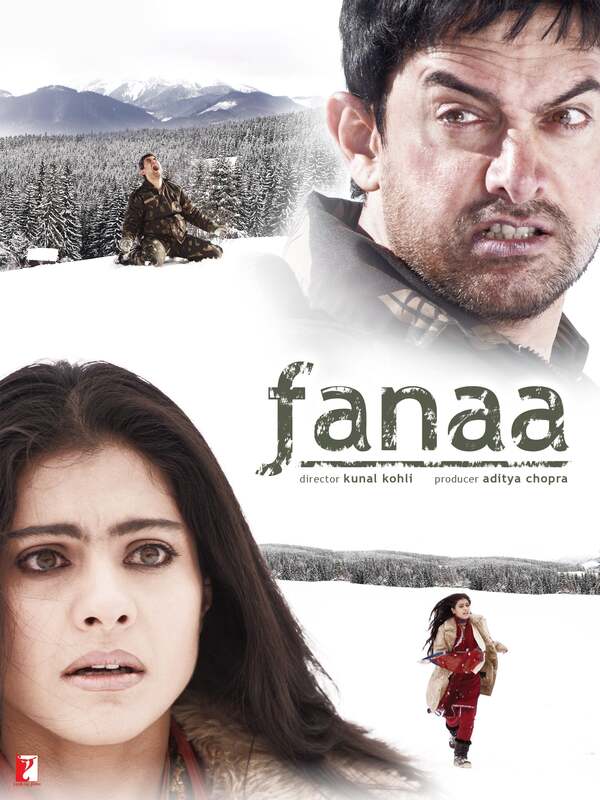 Fanaa is a Bollywood movie about a flirty tour guide meeting a blind woman. He starts teaching her how to experience the best the world has to offer, but at the same time, he keeps a secret that could wreck both of them.
Documented as one of the most expensive Bollywood films during its time, Fanaa was mostly shot in the Tatra Mountains in Southern Poland. This provided the movie is marvelous views of mountains and the snow.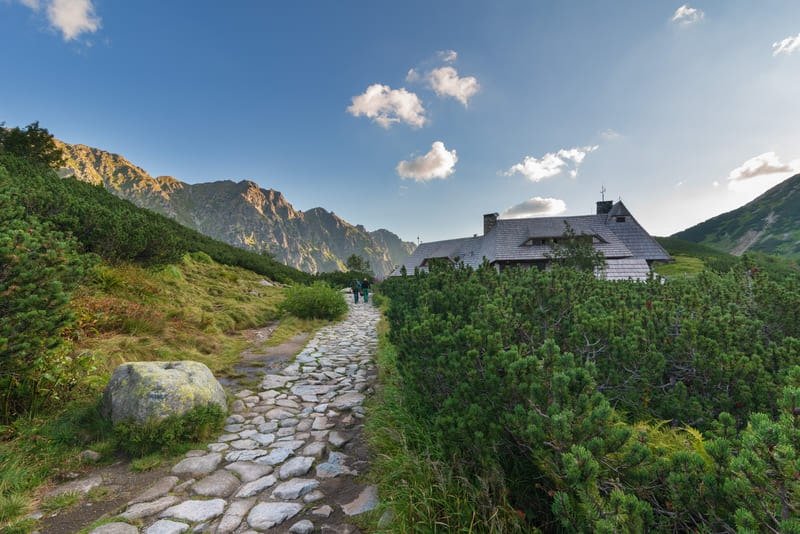 Fanaa has received a lot of positive reviews from viewers and critics. Reviews said that it was a sweet, humble, and timeless love story that will be kept forever in the hearts of the audience.
Aside from the story itself, the film garnered positive reviews for its direction, soundtrack, cinematography, costumes, styling, and the cast's performance. This film became the fifth highest-grossing Hindi film of 2006 as it grossed over $12.8 million.
Location(s) in Europe: Prague, Czech Republic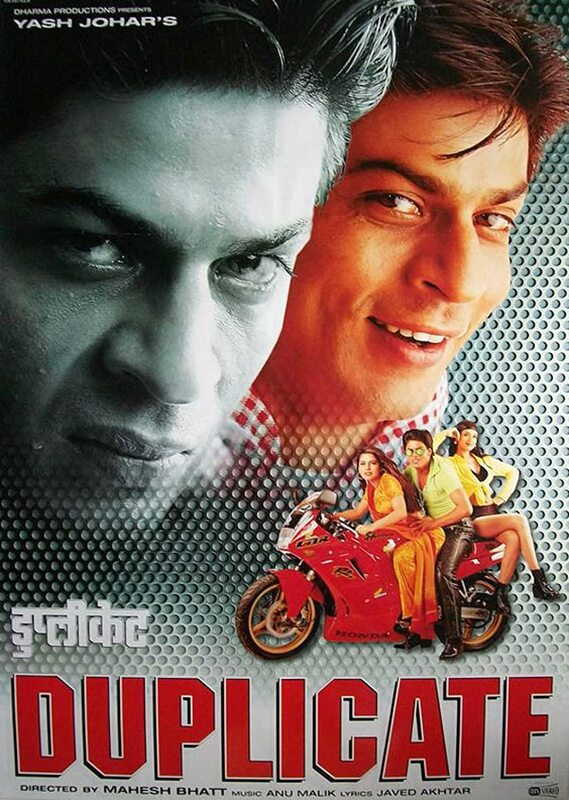 Duplicate follows the story of an escaped prisoner as he attempts to assume the identity of his duplicate (or lookalike) who is an unsuspecting chef. He uses this opportunity to seek vengeance from all those who betrayed him.
This Bollywood movie received mixed reviews from critics, but it still had average success at the box office. The film also won the Best Comedian and Best Lyricist awards at the 43rd Filmfare awards.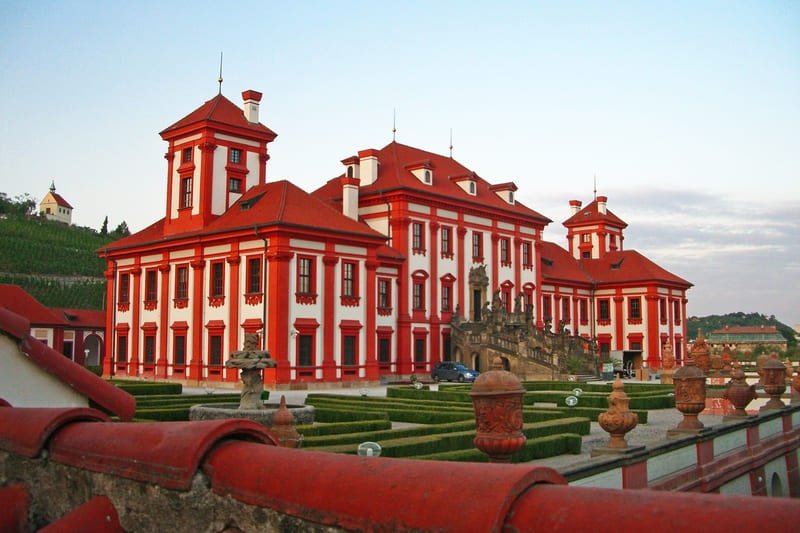 Duplicate is shot in the stunning city of Prague where you can easily see the Trojan Palace and the National Museum. Prague indeed has a lot of the Best Locations for Photo and Video Shooting.
Overall, the film grossed $2.7 million worldwide and it is hailed as the third highest-grossing Bollywood film of 1998.
Location(s) in Europe: Belgium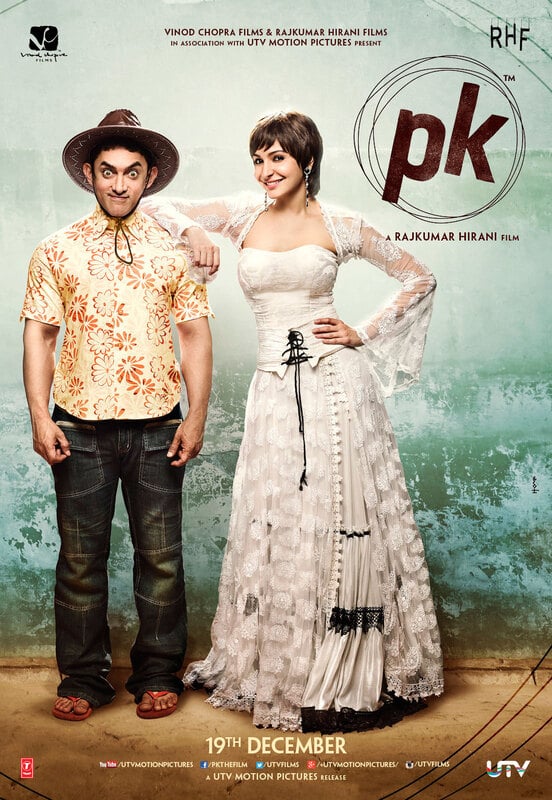 Peekay (PK) is a story about an alien on Earth who had lost the only device that he could use in order to communicate with his spaceship.
The story shows a stranger in the city who asks innocent questions no one has ever asked before. The questions were innocent but it brings out catastrophic answers. In the duration of the film, PK makes loyal friends and some powerful enemies.
The film is unique and original that shows us laughter, love, and letting go. It received positive reviews and praise upon its release in 2014. It also received eight (8) nominations at the 60th Filmfare Awards.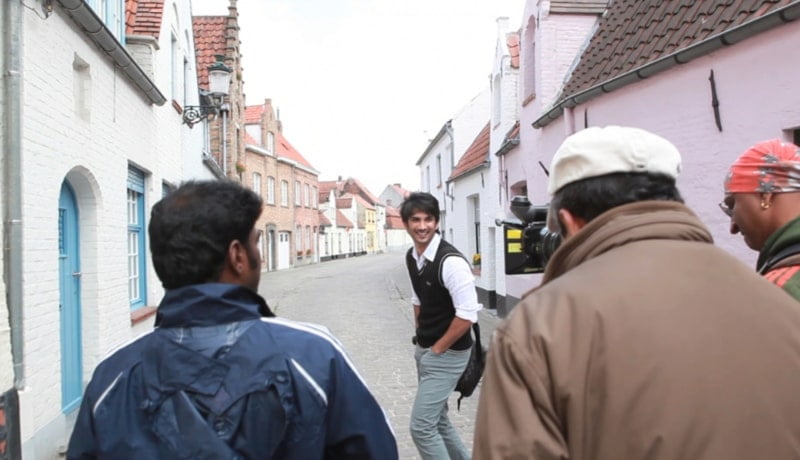 Peekay was also the first Bollywood movie that was shot in Belgium. The gorgeous shoot of "Chaar Kadam" from the movie was shot in Bruges, Belgium. The unique architecture across Belgium made the Bollywood movie look really superb.
Peekay was produced with a budget of $12 million, and it grossed more than $100 million worldwide. During its release time, it was lauded as the highest-grossed Hindi film of all time.
Location(s) in Europe: Paris, Amsterdam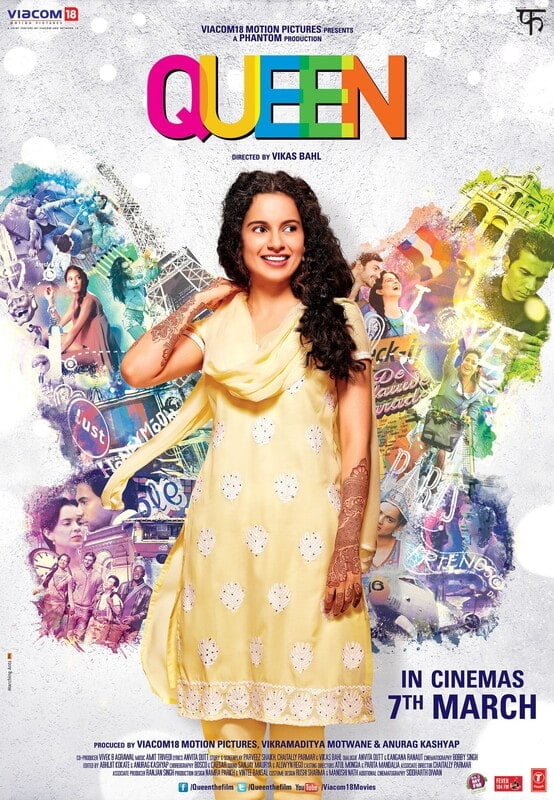 This film is about a 24-year-old girl named Rani, who decides to go on her honeymoon by herself when her fiancé calls off their wedding. Rani finds joy in traveling around Europe. She makes friends, experiences life, and found her new independence.
Queen had received universal critical acclaim. It has been praised for its screenplay, direction, and the performance of the titular actress in it. Some publications had also stated that it was the best Indian film of 2014.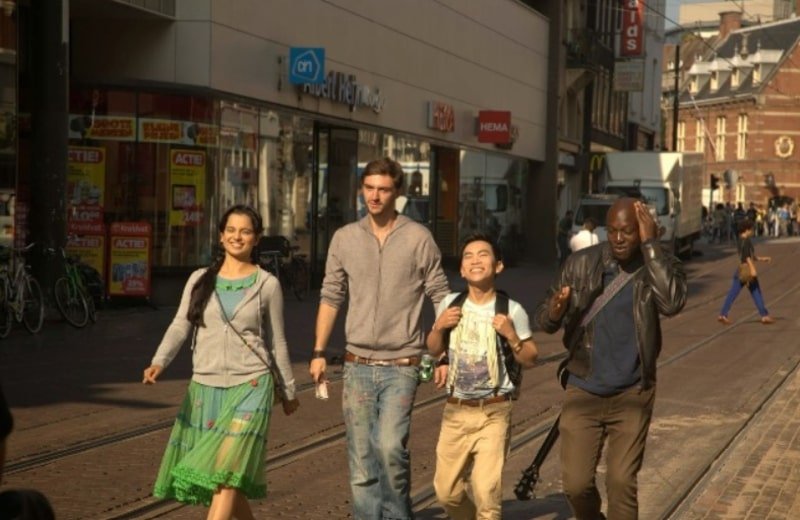 The film was shot over a period of 45 days including European cities such as Paris and Amsterdam.
Even though it was shot abroad, they didn't actually have a huge budget to spend on the film. The director, Vikas Bahl, took a crew of 25 people from India to shoot the movie in about 145 locations in just 40 days.
The locations were just booked a couple of hours before the crew would hurry to go to another shooting location. They often shot three to four locations in a day. The crew would also eat their meals at nearby restaurants. Actors would also sometimes change clothes in public toilets and in restaurants.
The film was made on a budget of $2.2 million, and it grossed $18 million globally—a major commercial success. It was also one of the highest-grossing Bollywood film with a female protagonist.
Location(s) in Europe: Western Norway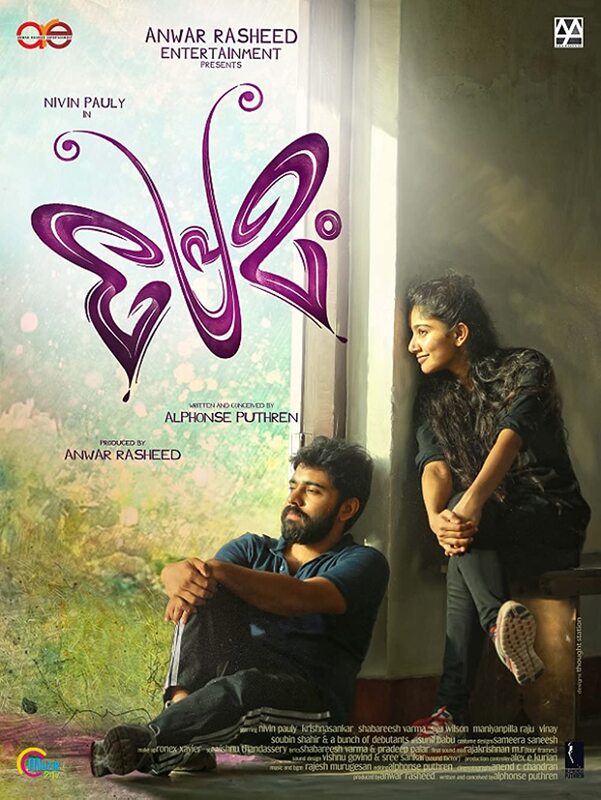 Premam is a coming-of-age romantic drama film about a college lecturer whose first love turns out to be a failure. He rekindles his love interest and this journey takes him through many stages in his life to find his real purpose in this world. The plot shows the protagonist's life from his teenage years to adulthood.
This film is a remake of the 2015 Malayalam-language film of the same title.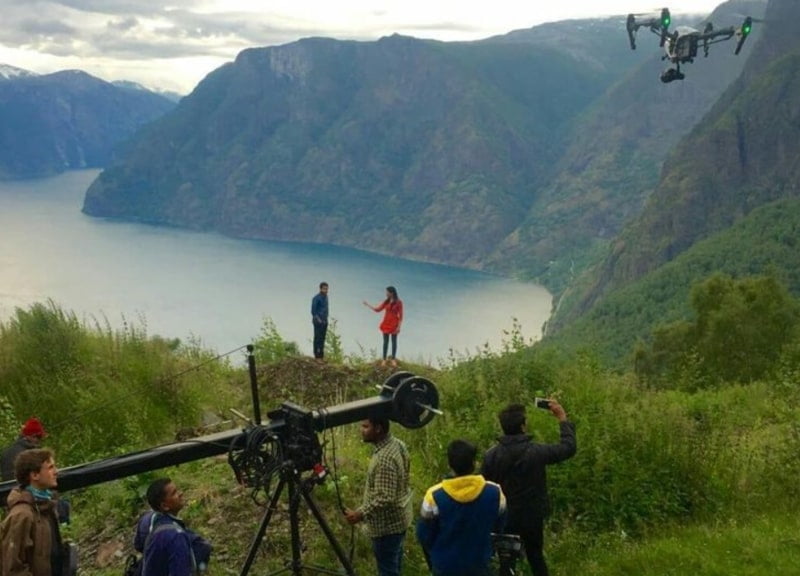 The best thing about this film is that it was shot in the greatest and mostly untouched locations in Western Norway such as Oslo's central station, the barcode buildings, and the waterfront area—not to mention the urban Oslo.
Premam is indeed an awaited Bollywood movie in 2016, however, it was also subjected to trolls and hatred by the fans of the original Malayalam film—which is expected as it happens in most remake films.
They were criticized for not recreating the magic of the original music. Fans also criticized the performance of the leads as overacting and that they failed to remake the film according to their standards.
But despite all the backlash and trolls that the film has received, that trailer alone crossed over 2 million views on the day of its release. The final box office collection of the film reached $9.8 million.
Location(s) in Europe: Corsica, France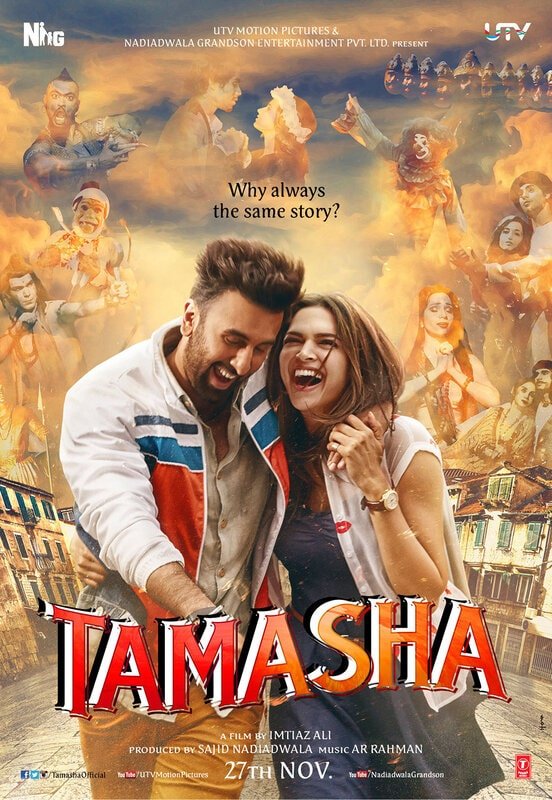 Tamasha follows the story of a boy and girl who meets in Corsica and they have decided not to let each other know their real names or personalities. They spend time together for the next seven days.
The film is based on the loss of self and the journey to find oneself again.
It was shot mostly in Corsica, France, and the song Matarhashti was filmed in Bastia in Corsica. Some flashbacks that show the younger version of the lead actor were shot in Shimla, India.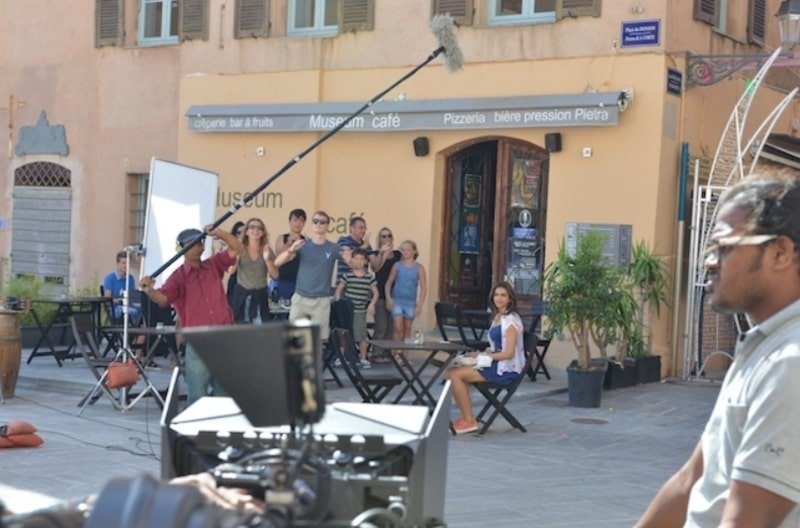 Corsica is a lesser-known island in the Southern portion of France. If you love seeing places that are not yet majorly famous, you may want to visit this hidden gem. An excellent relaxing evening by the shore is something that this place ensures. The film grossed $15 million worldwide.
Final Thoughts
Overall, any Bollywood movie indeed plays a big role in the world's filming industry. In fact, Hindi-language film takes up a huge portion of the global film space and it keeps on growing with each movie they release. The drastic improvement of each title they release is also always being looked forward to by many people.
The Bollywood movie content is appealing to many moviegoers around the globe. It definitely is in line with America's Hollywood and Nigeria's Nollywood when it comes to viewership and output.
With its swoon-worthy romance, great soundtracks, amazing cinematography, attractive actors and actresses, and unbelievable plot twists, we can certainly say that Bollywood is here to stay and is yet to become even bigger in the future.
If you want to have a great time watching a good story and at the same time, virtually see the beauty of Europe—go ahead and try watching our suggestions of the best Bollywood movies that have European locations in them.
You will absolutely not regret it!