Hello! Otabek here with another article, this time focusing on the best locations in Prague for video and photo sessions.
As one of the most beautiful cities in the world, Prague brings people to it from all over the globe. With architectural beauty to be found on every street corner, Prague really does make enjoying life so much simpler.
It's also a tremendous city for photography and videography. From a pristine and perfect wedding event to a professional video session, Prague makes enjoying life very simple indeed.
However, one thing that you might need when you come to this city is a camera crew in Prague. With so many amazing places to go and shoot, you might not be sure where to begin!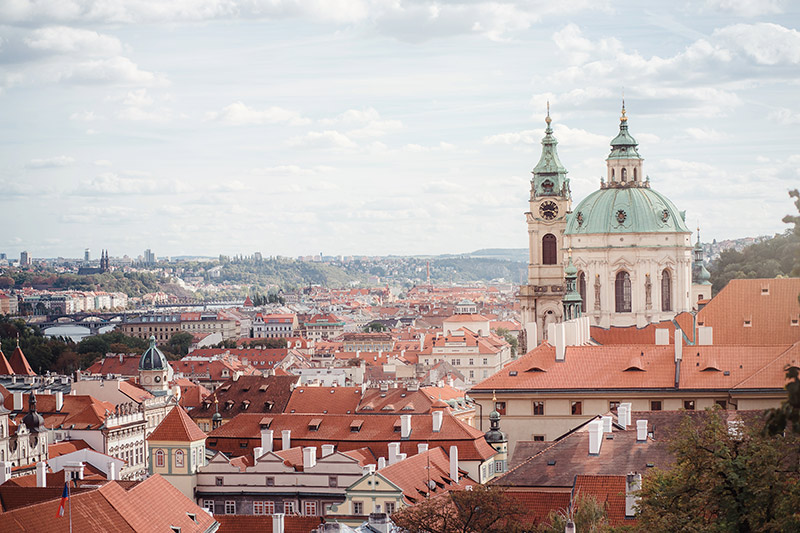 That's why we have put together this simple article for you to read through. Whether you are looking for help with video production in Prague or you want a wedding videographer to capture your big day, this special city has many amazing places to visit and to shoot in front of. So, where should you be looking to if you are trying to find a spectacular part of the city to enjoy?
Where are the best locations in Prague for photo and video shooting?
Let's take a look.
Vrtba Garden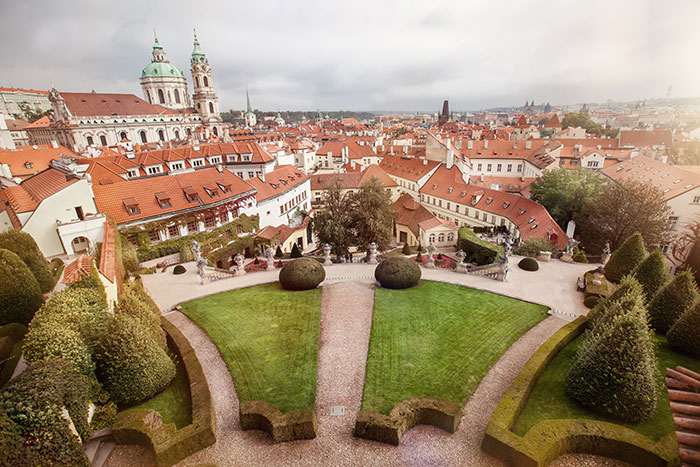 Without doubt, the stunning Vrtba Garden is one of the best places to take shots of in Prague. This is one of the many beautiful baroque gardens that you can find in the middle of Prague, but it's arguably among the most beautiful of them all.
Take a trip here and you can soon see why so many people view this as their ideal starting place for a special and satisfying experience. You can get a nice shot of Prague roofs, or you can get some awesome panoramic shots of the garden itself.
It's a fantastic place to start if you are looking for some proper cinematography in Prague. This beautiful part of the city is instantly recognisable from other TV shows and media over the years, making it a very fun place to come and visit. Absolutely one of the best places to take photos from in Prague; a rich combination of eternal beauty and charm that just makes the whole place feel so welcoming and friendly.
If you are looking for an easy way to enjoy your time in Prague when shooting or taking photos, be sure to check out here.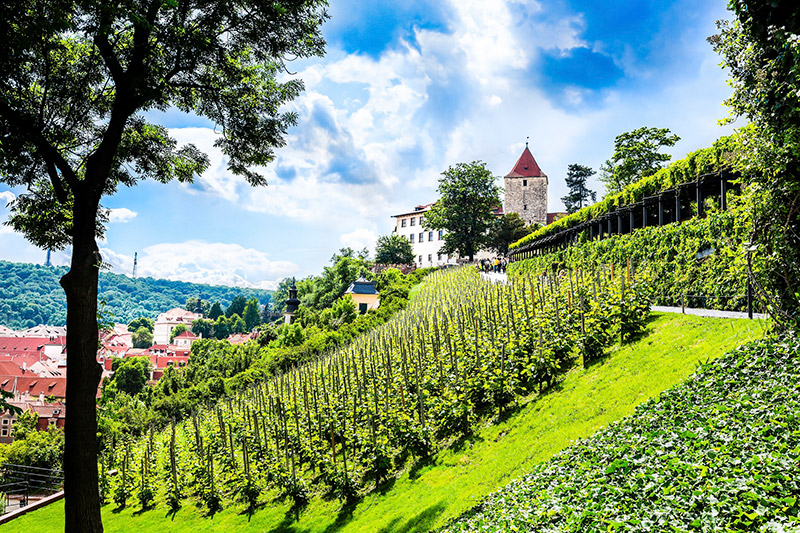 This truly stunning location is near Prague Castle, and makes one of the best places to come and take photos and videos nearby. It's got some great views of the centre of the city, but it's also a tremendous place for holding a wedding if you are able to afford it.
The old-fashioned vineyard offers some truly breath-taking views of the wider city, giving you an exceptional place to come and visit when you are looking for something unique and interesting. You should definitely look to come here as the whole shot that you can get of the wider city in the middle of a busy day is unlikely anything else you can snap in the city.
Add in the fact that it's part of the city that is so busy with life and you can find that it allows both a shot of beautiful architecture and the bustling beauty of an average day in the city. For those who want to try and capture both the beauty of the buildings of Prague and the overall nature of its people, then a shot from the vineyard is an absolutely essential way to capture what makes this so beautiful.
Old Town Square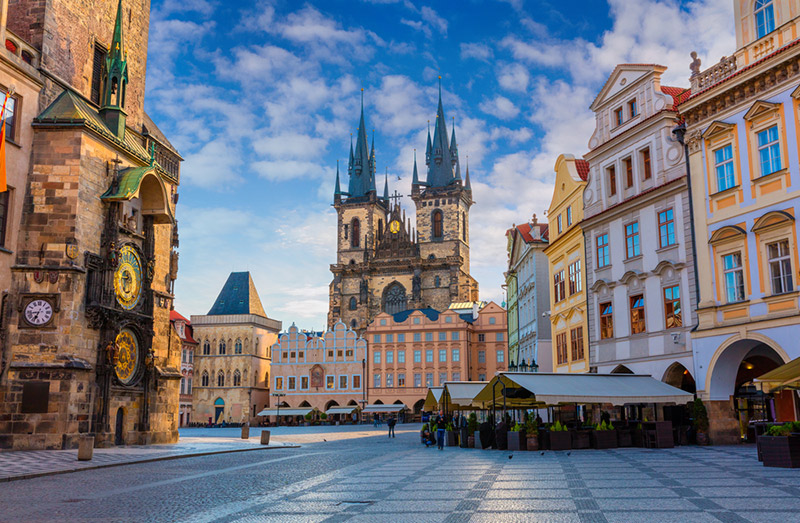 If you are intent on getting some proper shots from within the city as a whole, then you should absolutely look to come along and try this out. For us, it's the single best way to enjoy Prague in all of its arching beauty and grandeur. The city itself is beautiful, but Old Town is the best part of Prague for most people.
You can get many amazing snaps of the classic architecture that blends in so well with the new. At the same time, though, you can find that it allows you to capture the bustling and busy nature of life in the city itself. If you choose the right time of year to arrive, too, you can find a whole host of interesting festivities and events happening here that can add even more energy to your images.
Whether you are looking to shoot an advert or try and find some meaningful snaps of the city, heading on down to the special part of Old Town to take some photos is highly recommended. This city is a bustling place, but Old Town manages to offer a fantastic balance between bustlingly busy and tranquillity.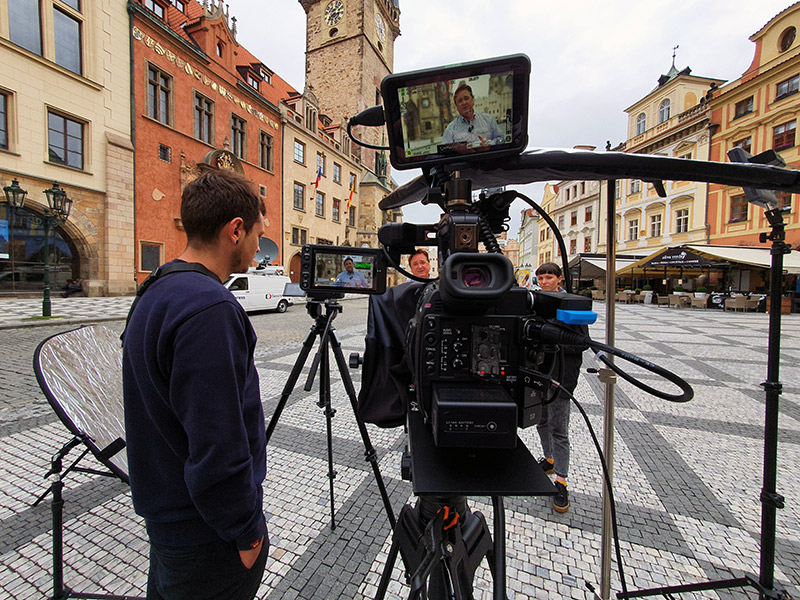 In my view as a cinematographer, one place I would recommend trying to find the time to shoot here. This is based on the side of the Old Town Hall building and is a tremendous sight to behold. Fix your eyes on this particular part of this amazing city, and you'll soon realise why so many people choose this quite incredible place to come to when they want to take some shots of the city as a whole.
Without doubt, the clock makes one of the best places for a photography session. The fact that it chimes once per hour means that you can often catch large crowds here before a chime hits, allowing for you to capture the right heart of the city. This is a tremendous place to come to if you are looking for a bit of insight into the culture of Prague as a city.
On top of that, the amazing views will ensure that your commercial or personal project can be littered with amazing imagery that showcases the incredible beauty and grandeur of the city.
One of the best places to head to for a photography and/or videography session is the famous Strelecky Ostrov, or Shooter's Island. This is a great way for you to get a fantastic view of the center of the city. You can also get some great shots at night, with the reflective nature of the buildings around you creating a very interesting image that can be quite hard to forget.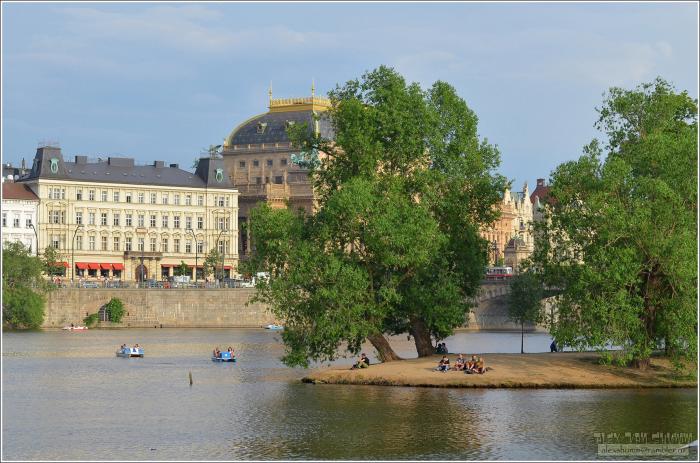 However, it's not always open for public usage so make sure you look ahead of time to make sure you can get to Střelecký Island. If you can, though, it probably offers the best opportunity for some rather spectacular snaps that you are likely to find anywhere in the city.
For the chance to get some great snaps of the city in the middle of its busy day, you should definitely look to try out this particular part of the city. The grandiose nature of the snaps you can get from here will allow you to make any personal or professional project absolutely flow.
Taking video shots can be tough work, but it's no by means impossible if you choose the right location. Work with the above, and you should have no problem at all in enjoying the city and its amazing opportunities for photo snaps.