Prague is a beautiful city with quaint cobbled streets and amazing architecture. You've probably seen many Prague scenes in movies because it's a very popular shooting location for filmmakers worldwide.
Grand cathedrals, old fountains and buildings from the Gothic, Renaissance, and Baroque eras have been featured in Hollywood blockbusters over the years.
The capital of the Czech Republic is always ready for its close-up (or its wide shot). Production costs are low in Prague and the architecture looks like many other European cities.
For that reason, if a movie has many scenes around Europe, many can be shot in Prague, saving valuable time and money.
All your favorite actors like Tom Cruise, Daniel Craig, Kit Harington, and Natalie Portman could be in town during filming, so Prague locals have become used to seeing A-list celebrities and movie stars hanging out in their neighborhoods.
Other times they sneak around in character or disguise and go largely unrecognized. So you never know who you might see walking along Charles Bridge!
Movies Shot In Prague
Mission: Impossible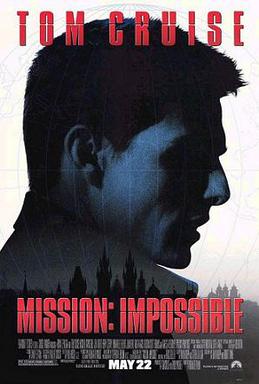 Mission: Impossible (1996), directed by Brian De Palma and starring Tom Cruise, was shot mainly in Prague and London, but also some scenes were shot in Scotland and America.
Prague featured strongly in the 1996 hit movie with scenes including Liechtenstein Palace on Kampa Island, Wenceslas Square, Na Kampe and Karluv Most (Charles Bridge).
Narodni Museum was also in the film and later many more movies, including Casino Royale. It was renovated from 2011 to 2019, with revenue from the movies helping towards the massive costs.
Fun fact: Cruise is well-known for doing all his own stunts, so it actually was him doing the dangerous action stunts.
Spiderman: Far From Home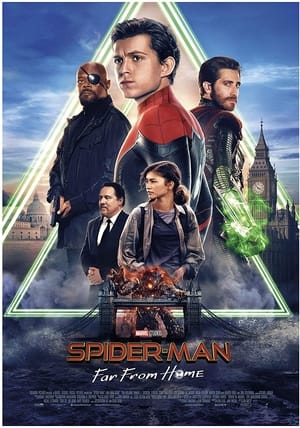 Even Spiderman made an appearance in Prague's streets during the making of Spiderman: Far From Home. This movie was shot in many cities around the globe, and Prague was chosen for its blend of Baroque, eastern-European architecture that perfectly fits the movie.
Spiderman moves fast and filming was finished within two weeks. It was one of the more costly films shot in the country, with about $US11 million spent.
Looking at these figures, you can see why this industry is so important to the economy.
America, Italy, England and Spain were also featured in the blockbuster movie.
Les Miserables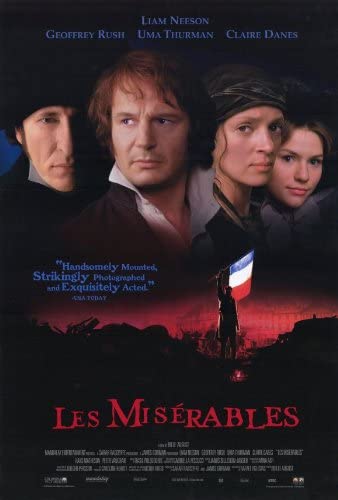 The original Les Miserables was a video production in Prague with Liam Neeson, Claire Danes, Geoffrey Rush and Uma Thurman as the main stars.
Hradčany Square was made to look like the heart of Paris, and the square has featured in many other well-known movies, including The Illusionist and The Scarlet Pimpernel.
The Chronicles of Narnia: The Lion, the Witch and the Wardrobe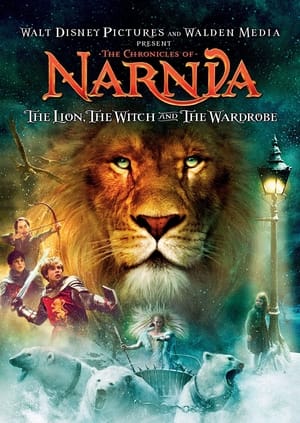 The Chronicles of Narnia: The Lion, the Witch and the Wardrobe was shot mainly in New Zealand, with the last few months shot in Prague. A few years later, the Chronicles of Narnia: Prince Caspian was shot in Prague.
The set of Miraz's Castle was created to scale and built during winter with temperatures in the negatives. It is a reminder of the attention to detail, behind the scenes work and dedication the film industry has to presenting authentic-looking movies for viewers.
The Bourne Identity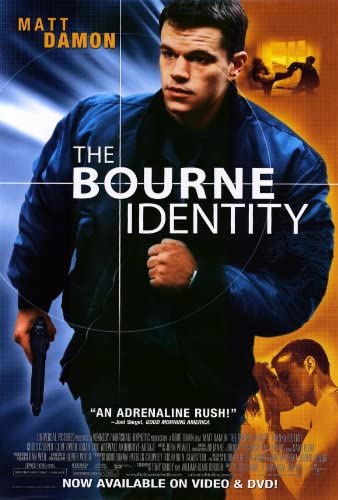 The Bourne Identity (2002) is an action thriller starring Matt Damon as the lead. A number of big names were cast before Damon, who did many of his own stunts on the movie.
Locations were an issue with many changes during production. Prague was used for a large percentage of the movie scenes.
As well the film was plagued with internal politics, going over budget and having many scenes re-written, but in the end, it was a huge box office success.
Casino Royale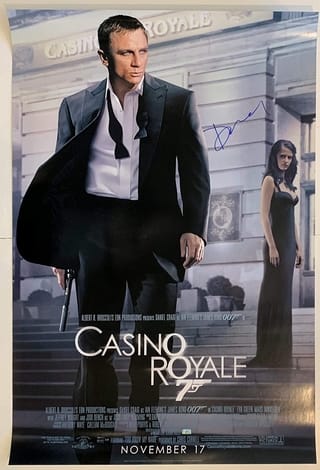 Casino Royale (2006) put Prague in the spotlight. The spy film starred Daniel Craig as James Bond, a controversial casting.
With a license to kill, he made a great agent 007 as he went on assignment to take on a terrorist in a tense poker game at the Casino Royale.
Danube House in the middle of Prague was used as Dryden's office in the pre-title sequence where Bond has to eliminate several men to gain 00-rank. The Ministry of Transport nearby was also featured in the movie.
Snowpiercer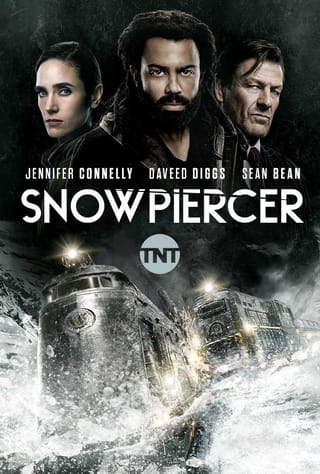 Snowpiercer was shot at Barrandov Studios in Prague. This time the location wasn't chosen because of its surroundings but because of the studio expertise and space.
The producer Bong Joon-ho wanted to shoot it in his country of South Korea, but there wasn't a suitable studio that needed to fit the set that included a 100-meter train replica.
The budget was $US42 million, the largest in history for a film with Korean investors.
Many movies that didn't get so much recognition were made in Prague, like the drama action movie The Last Knights starring Clive Owen and Morgan Freeman, which came out in 2015.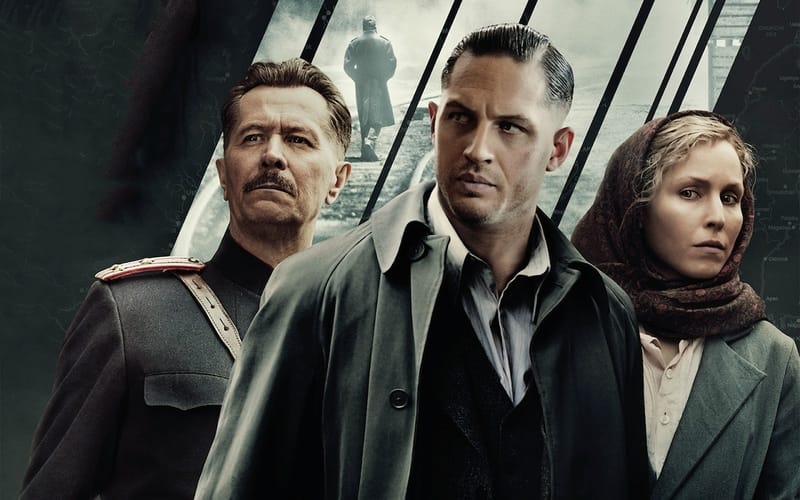 Another example is Child 44, featuring Tom Hardy and Gary Oldman, which was filmed in Prague and other locations around the country and released in 2015.
This mystery thriller included scenes in the Prague metro and it was the first time it was ever closed to the public.
As well as movies, there are always many movie series being shot in Prague at the various big studios in the capital city. TV commercials and music videos are also produced in the capital of Prague.
More Movies Shot In Prague
If you get addicted to spotting Prague in movies, here are some more to watch. If you haven't heard of them before, don't underestimate them. Just because they didn't make it to the Oscar list doesn't mean they aren't winners.
Why Prague Is So Popular For Movie Makers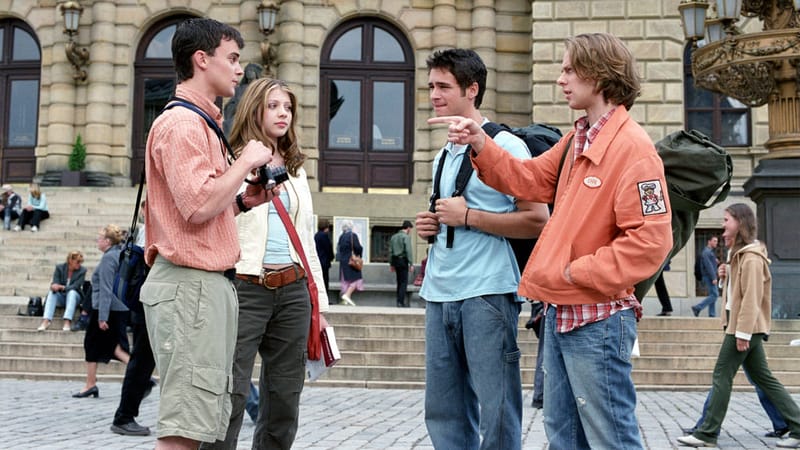 Prague is the location for so many films, even if they are set in other countries.
Filmmakers and directors flock to Prague because of low production costs, skilled local crews, architecture that looks similar to many places in Europe, and a supportive government.
The Czech government runs a Film Industry Support Programme that a 20% rebate towards certain production costs to international production companies shooting in the country.
They are accommodating for logistics, including film permits and visas for the film crew and production team.
Prague has architecture covering many eras, so it is a very versatile location for films set in Prague or other European locations. Not far from Prague, there are stunning natural backdrops with mountains, forest, wide-open green spaces and parks, and unique landscapes that can look like other worlds.
The whole country is full of useful locations and Prague makes a great base.
Some History About Prague Film Making
Since the fall of communism in 1992, the Czech Republic (formerly Czechoslovakia) has been popular for movie makers. Prague is the gem in the collection of sites the country offers.
Hollywood discovered Prague first, then other countries picked Prague for their film locations more often. Soon Prague was known internationally as a great place to shoot movies.
There was a short time other European countries, including Romania, took over because they were cheaper, but the Czech Republic government put tax breaks and other incentives in place to tempt the movie industry back and soon Prague was back in favor.
These days, every movie imaginable genre is shot in Prague, from horrors to action movies and even comedies.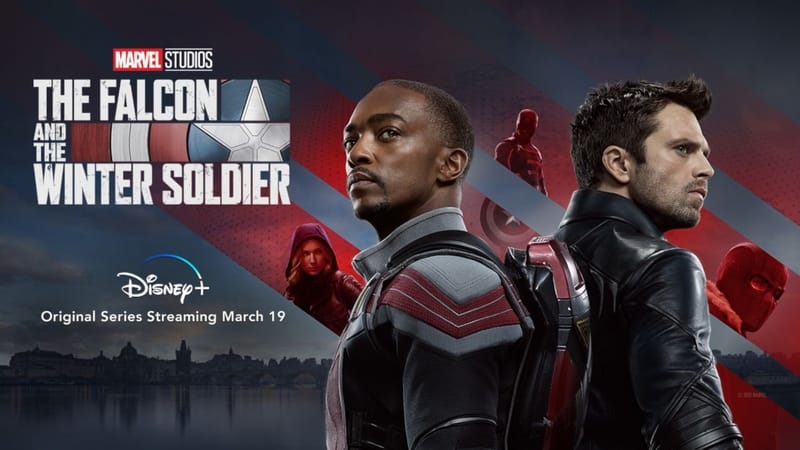 Pros And Cons Of Prague Being A Movie Hot Spot
There are many benefits for Prague and the whole Czech Republic of having so many films shot in Prague. Jobs are created, and money flows through the economy on a mass scale every time a camera crew in Prague is needed.
International crews bring their own people but always use support on the ground as well. Work on a movie begins weeks or months before the actors arrive to shoot the first scene and continue well after they leave too.
If you live in Prague, you probably know someone who has worked on a movie in some form in security, hospitality, catering, make-up, translation or transportation.
The jobs a movie creates goes far and wide, benefiting many people and industries.
It also boosts tourism as many people love to see the places they saw in their favorite movies. This influx of travelers supports the economy and most will stay for at least a week.
Some of the money they spend is directly related to the movie industry. For example, if you are a movie buff visiting Prague, you can book a tour and follow the footsteps and gunshots and other excitement.
Then, of course, tourists spend a lot on accommodation, travel, shopping and food and drink.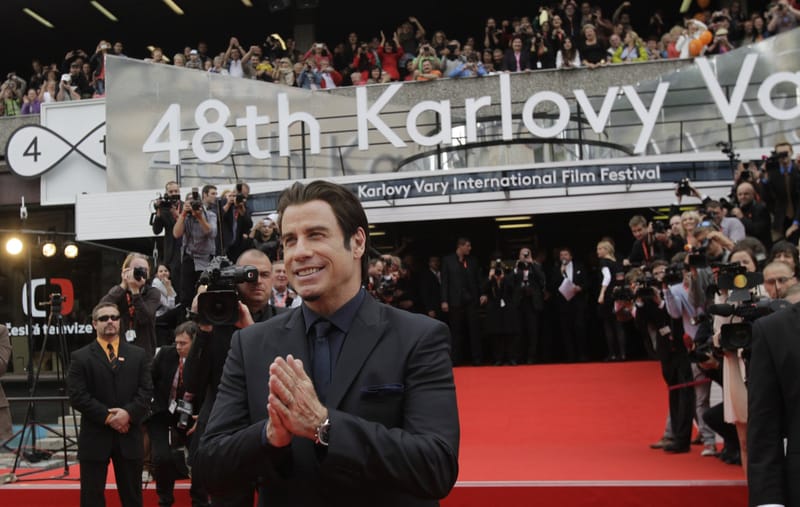 The Karlovy Vary International Film Festival brings in big names like Leonardo DiCaprio and John Travolta as well as movie industry professionals, press and fans from around the globe. The annual festival is one of the oldest film festivals in the world. It's not in Prague, but a lot of traffic goes through the capital during the festival week.
But not everyone loves Prague being a hot spot for the movie industry. Some worry about the impact it can have on the environment, and others complain when major landmarks and areas are closed down.
On busy days shooting can cause traffic delays and high-security checks. Paparazzi also arrive in packs when a big movie is being filmed.
Can You See A Celebrity In Prague?
The answer is yes.
Movies take many months or even years to shoot. Sometimes actors and actresses settle down in a place and make it a temporary home.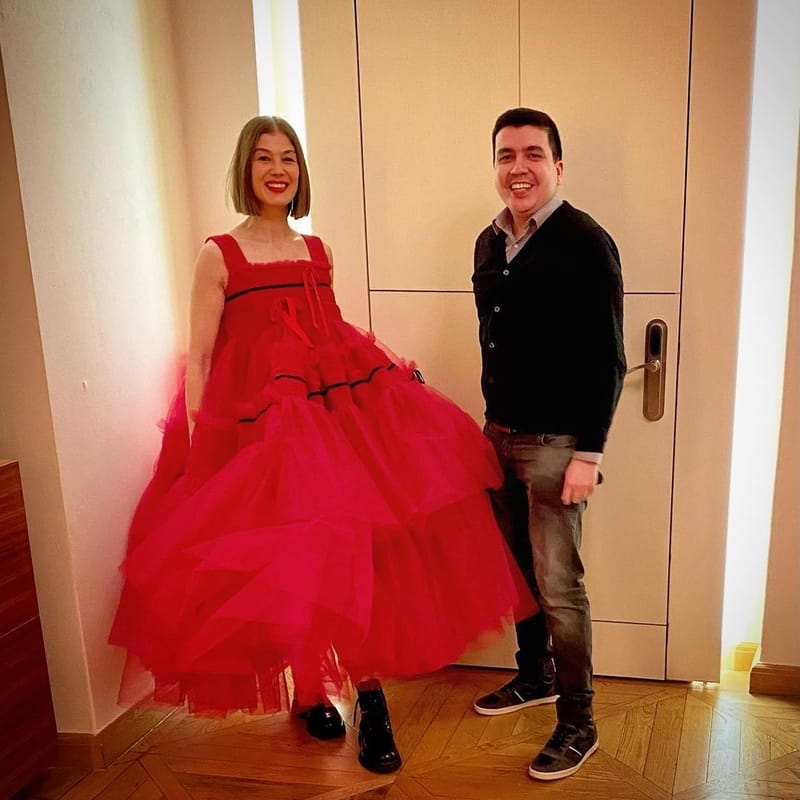 They try to blend into daily life and live normally, and since so many movies are shot in Prague, it is possible. Locals get used to seeing the rich and famous out and about.
However, the tourists are the ones who will be bombarding the stars with requests for selfies and signatures.
Stunt doubles are also in town at the same time. You wouldn't be the first person disappointed to realize they weren't about to meet their big-screen idol, but just the stunt double.
How The Locals Feel About Prague Being In The Movies
Many locals are proud of Prague being the backdrop in many epic movies. The older generation will tell stories about the movies shot in the 80s and early 90s, like Amadeus and Kafka.
Young guns will get excited about the time Blade II, The Bourne Identity and Underworld: Blood Wars, was in town. Everyone has their favorite actor or actress who they once saw in real life then on the big screen. Or the one they dream of meeting one day.
Stories circulate about incidents and high-profile celebrity behavior. We never know if it's myth or truth, but it adds another layer to Prague culture, having the movie industry around so much.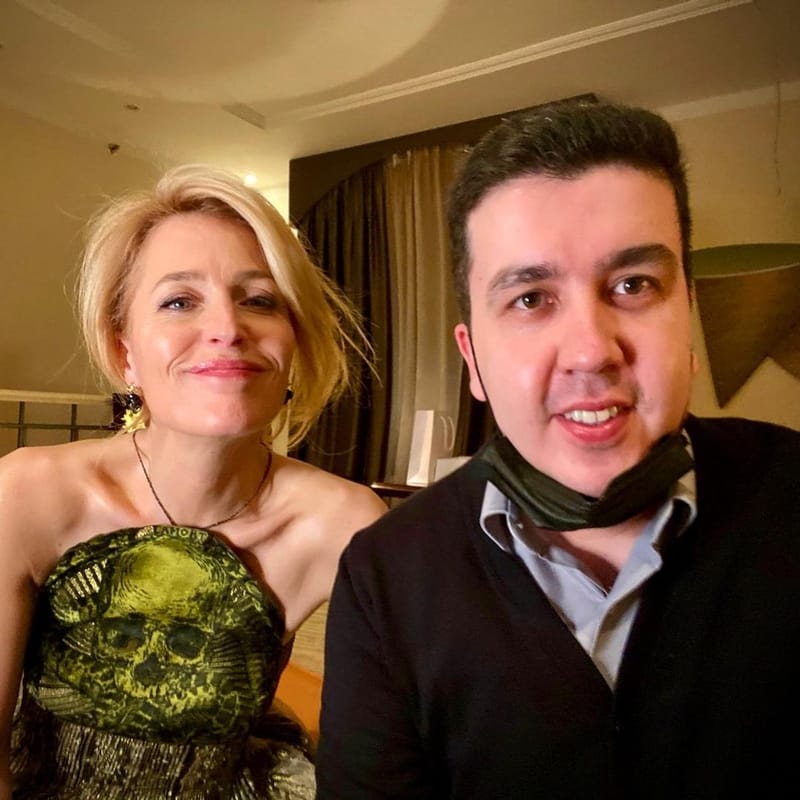 What Movie Will Be Shot In Prague Next?
We keep our ear to the ground to hear the next big movie that might be arriving in town. Sometimes it's a rumor, sometimes it comes true.
Prague is popular worldwide, so we can see Hollywood or Bollywood or anywhere in between arriving on set in Prague.
Did you see Brad Pitt at Cafe Slavia?
It sure did look like George Clooney wandering in the old town square, but perhaps it was a lookalike. You never know who you might spot in Prague. It makes your day a little more exciting when you catch a glimpse of Angelina Jolie, even if a security team surrounds her.
You never know, you might even get the amazing opportunity to strike up a conversation. Would you know what to say if you came face-to-face with your favorite movie star?
Prague is really established as a great place to shoot a movie. With strong government support, Prague is the place movie makers always consider when they are shooting their next big movie.
Keep an eye out for Prague every time you watch a movie, and you will start to recognize the beautiful backgrounds and stunning scenes our beautiful capital is so famous for.
Pass the popcorn and happy viewing!