Hollywood Movies and Travelling to Europe are two different things almost everybody loves.
For many years, Hollywood movies have proven how great their overall process is. From their actors, directors, graphics, and production.
And of course, Europe is one of the most sought-after continents as it obviously has breathtaking attractions that would probably be on every person's bucket list.
Today, we will combine these two as we will thoroughly discuss the best Hollywood movies shot in Europe.
From the romantic streets of Paris to the unique attractions in Prague–each European city has an interesting story to tell.
And that is the reason why Hollywood directors, and even other filmmakers around the globe, liked shooting movies in Europe.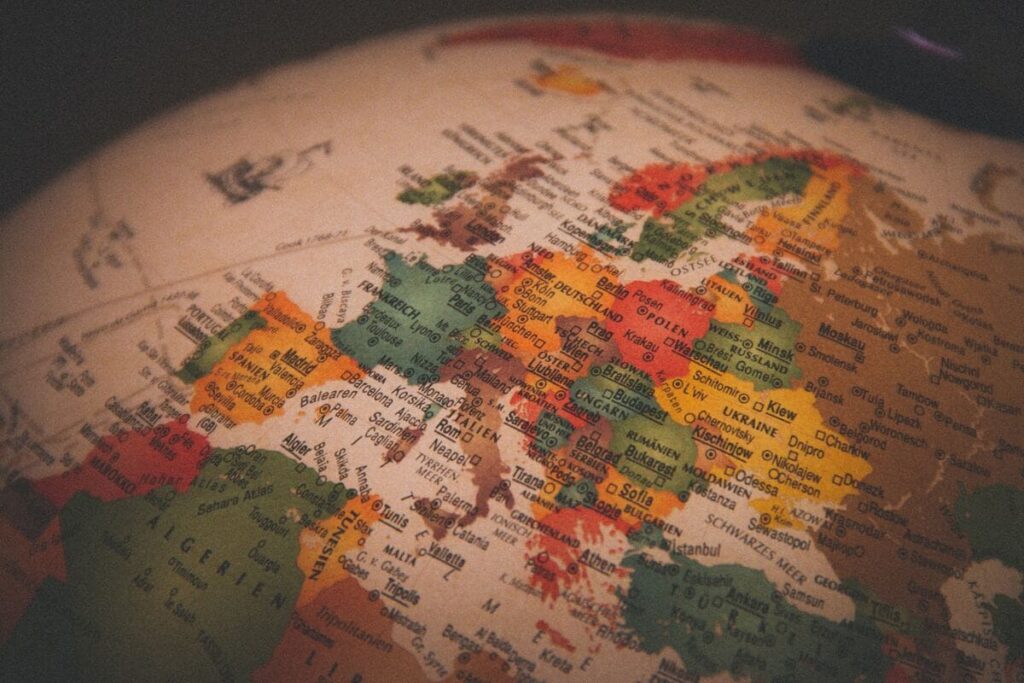 Exploring the continent's rich history is one thing, and showing moviegoers Europe's beautiful landscapes and culture is another.
I mean, imagine combining nature's beauty and man-made creations on the big screen. Wouldn't that be amazing?
Yes, there is so much more Europe can offer you.
And below are some of the most-loved Hollywood movies hot in Europe that you can start binge-watching today!
Locations: Scotland, England | Worldwide Box Office: $2.798 billion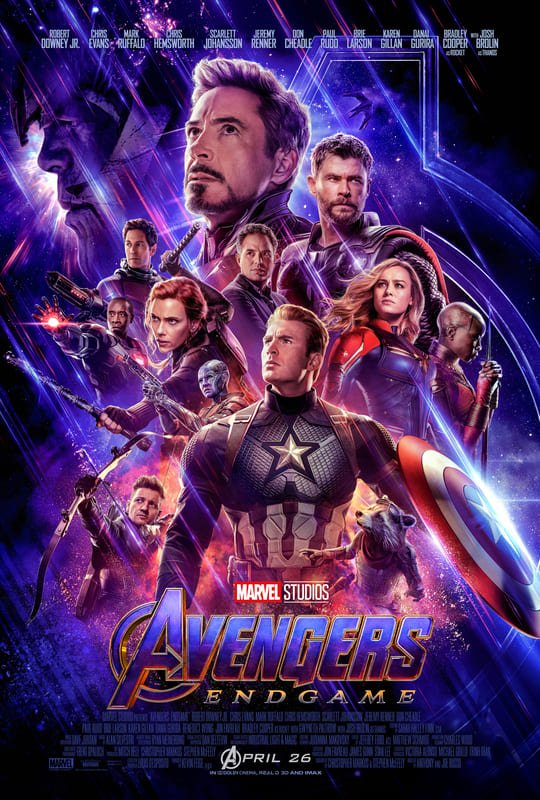 Avengers: Endgame is one of the top-grossing movies worldwide.
It's a 3-hour long superhero movie where our favorite Avengers try to save the world from what Thanos did. They travel back in time to collect the stones needed to bring the people back to life.
The movie contains a star-studded cast, epic fighting scenes, and dramatic moments.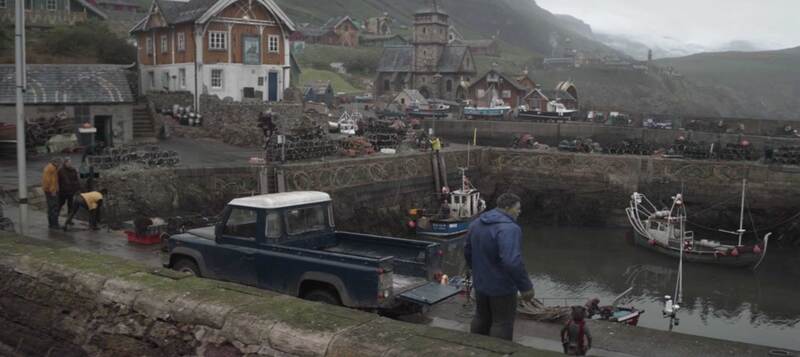 St Abbs in Scotland was used as the New Asgard, where the Avengers find Thor. A cathedral in Durham, England was also used when Rocket and Thor meets Valkyrie.
The gross worldwide box office is whopping $2.798 billion and it's the 2nd high-grossing film in the world! It's also believed that a lot of people watched this multiple times in the theaters.
If you haven't watched this, this is the sign you're waiting for.
Tip: The Avengers (2012) and Avengers: Infinity War (2018) were also filmed in European locations, too. Some places seen in the prior movies are Cleveland, Durham Cathedral, Edinburg, and Glasgow.
Locations: England, Ireland | Worldwide Box Office: $2.068 billion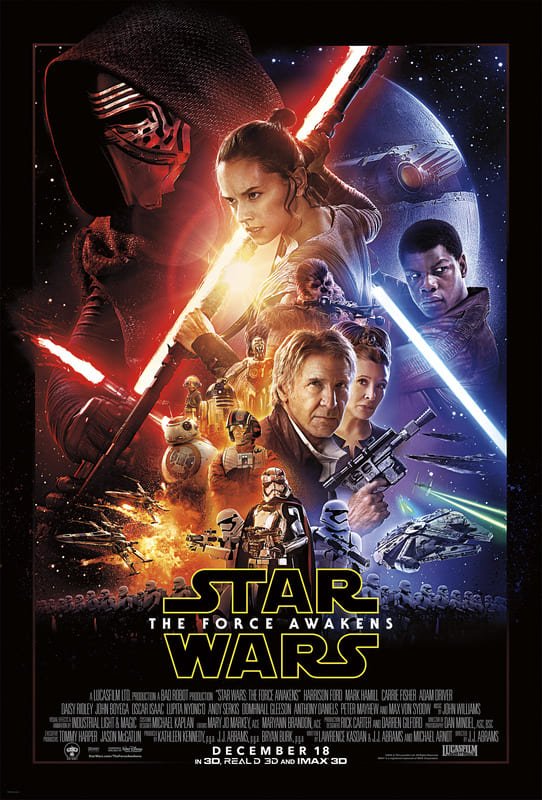 How about some space adventure?
Star Wars is definitely a very famous film franchise that uses European locations too in their films.
Star Wars: The Force Awakens continues the anticipated Star Wars story.
It's about Rey, who's a scavenger, who becomes involved in a conflict between the Resistance. Rey ventures on an exciting trip with her pals in search of Luke Skywalker in order to restore hope to the galaxy.
Star Wars is set in a galaxy far away, but some scenes were filmed in European locations to bring the galaxy-themed movie to life.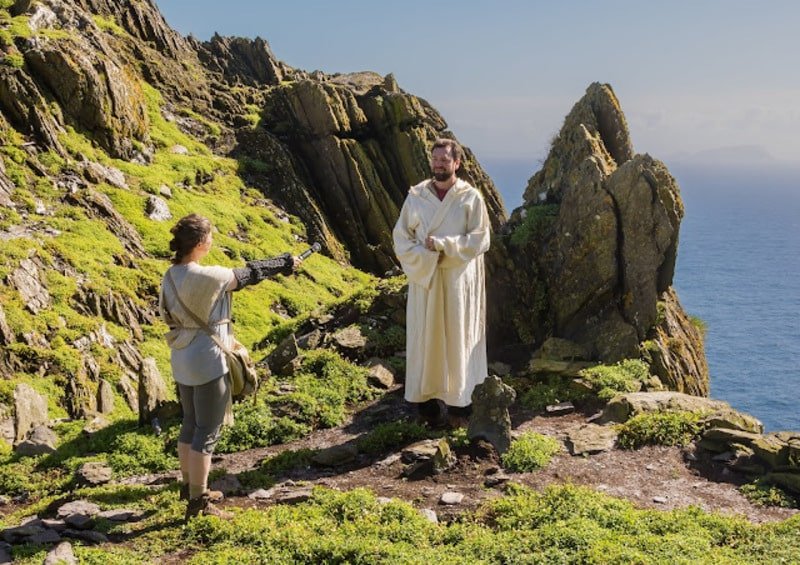 Skelling Michael in Ireland served as the backdrop for Luke Skywalker's hideaway.
Puzzlewood in Gloucestershire, England, was used for the planet Takodana.
Greenham Common, a former airbase in Berkshire, England, was also used as the Resistance base for the movie.
Location: Czech Republic | Worldwide Box Office: $99 million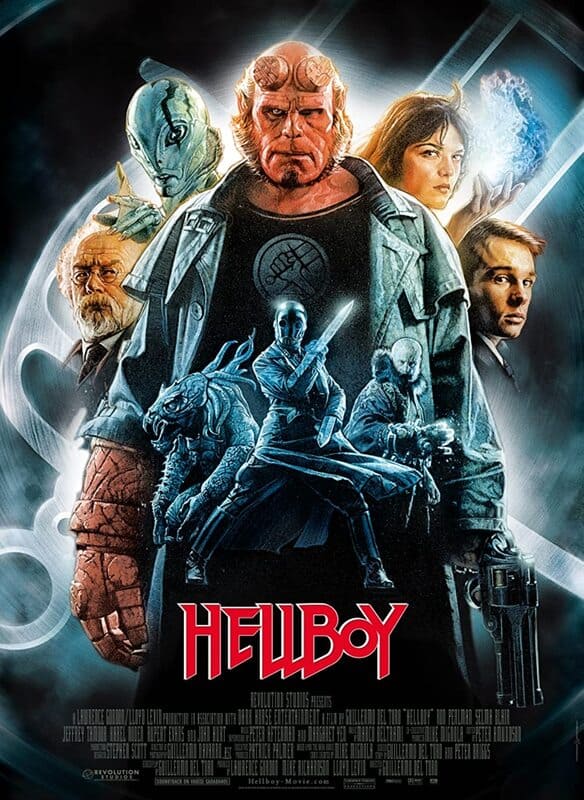 Hellboy tells the tale of a strange creature by the name of Hellboy.
He is found by the Allies and brought up to become good after being born during World War II, and brought to Earth by Grigori Rasputin.
When Rasputin makes a comeback with a plan to cause chaos, Hellboy must face his destiny and prevent global destruction.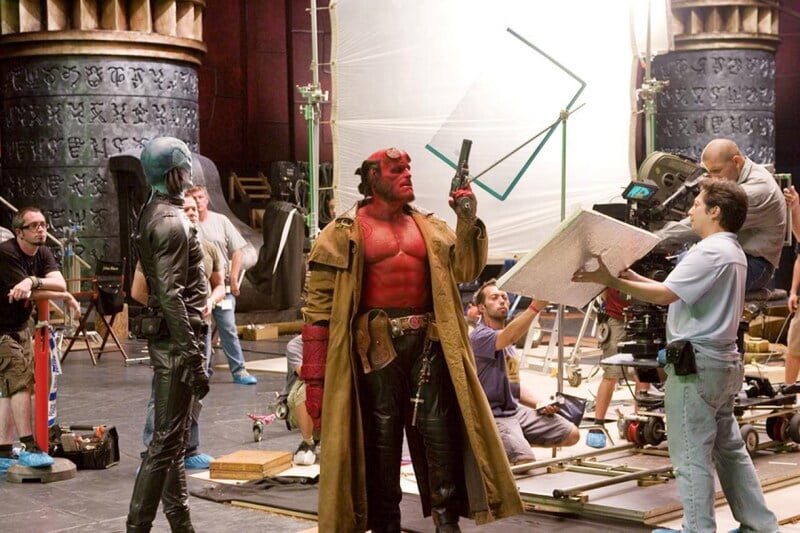 Prague was a major filming location for Hellboy.
The Charles Bridge served as a backdrop for numerous scenes.
In addition, the famed Barrandov Studios in Prague were also used for interior shots and studio sequences.
Location: England | Worldwide Box Office: $1.263 billion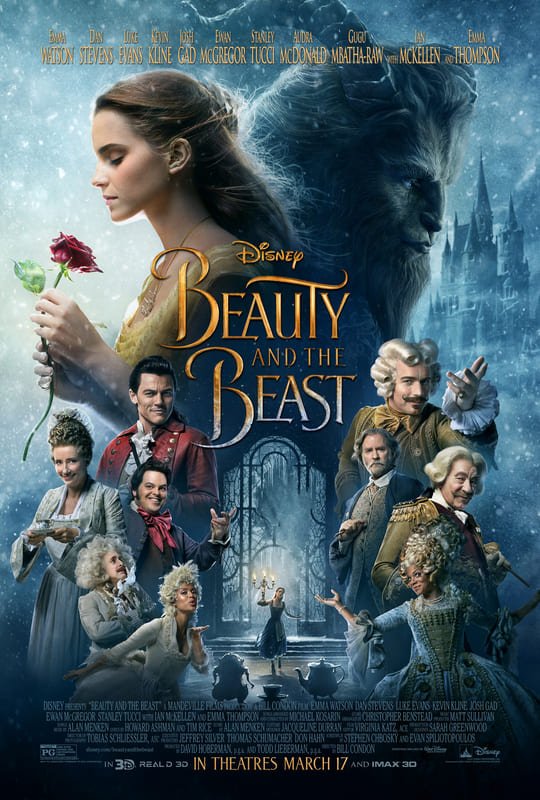 Disney films have been with us since we were younger. And of course, who wouldn't know the iconic Beauty and the Beast? Yup, our Hollywood Movies shot in Europe won't be complete without this classic.
The story follows Belle—who finds herself in a magical castle owned by a beast.
The Beast is actually a cursed prince who must learn to love and be loved in return in order to break the spell that made him a monster.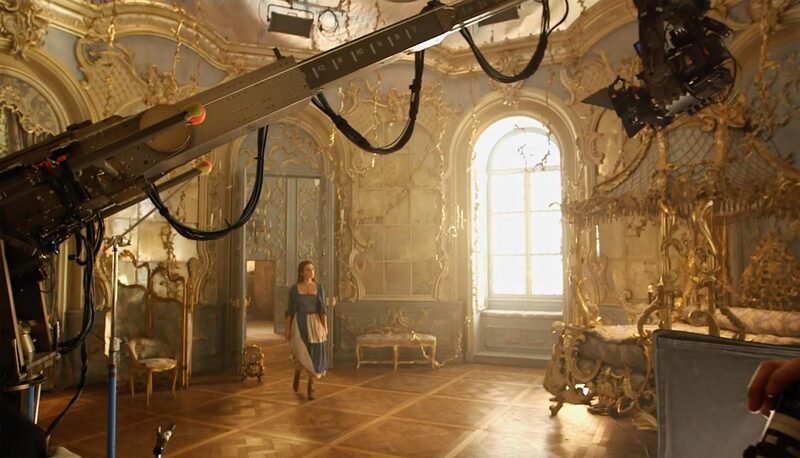 The Hatfield House in Hertfordshire, England, was used as the exterior of the Beast's huge castle.
Shepperton Studios in Surrey, England, was also used for different interior sets such as the ballroom where they danced and the Beast's library.
And not only that, Rye in East Sussex, England, was also the inspiration for the village where Belle and the other villagers live.
Location: England | Worldwide Box Office: $1.309 billion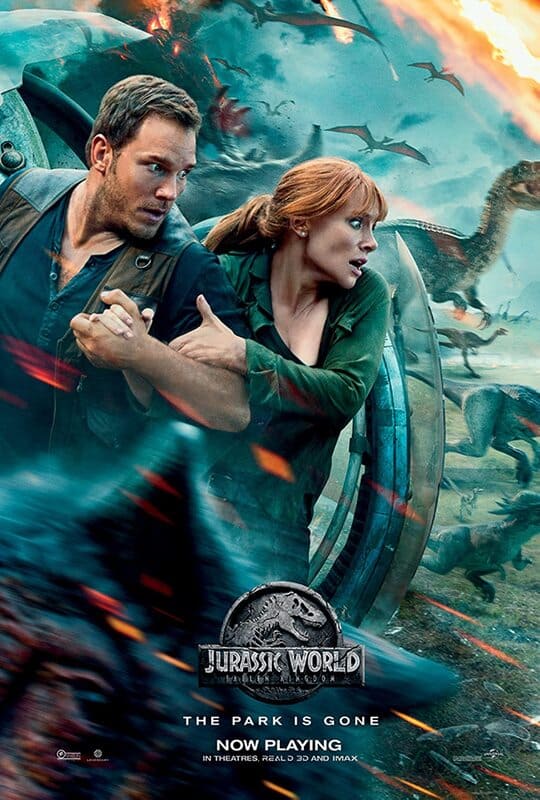 The Jurassic Park series is continued on in the thrilling science fiction adventure movie Jurassic World: Fallen Kingdom.
Three years have passed since the Isla Nublar Jurassic World theme park was destroyed. A mission is then started to save the remaining dinosaurs when a volcanic eruption threatens to exterminate them.
Former Velociraptor trainer Owen Grady and former park operations manager Claire Dearing team up to prevent the extinction of the animals—only to find out that the dinosaurs are being sold off to the highest bidders for military use.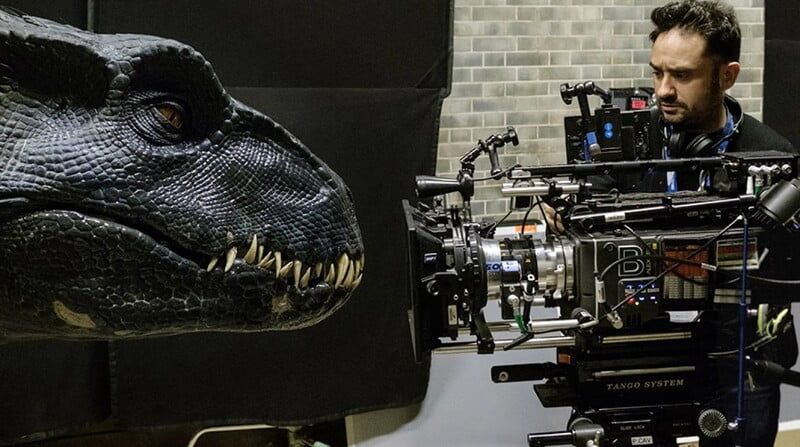 The beautiful landscapes of Brecon Beacons National Park in Wales were used for some of the film's outdoor shots. Its forests, hills, and cliffs added to the adventure and danger of the film.
Locations: Czech Republic, Hungary | Worldwide Box Office: $694 million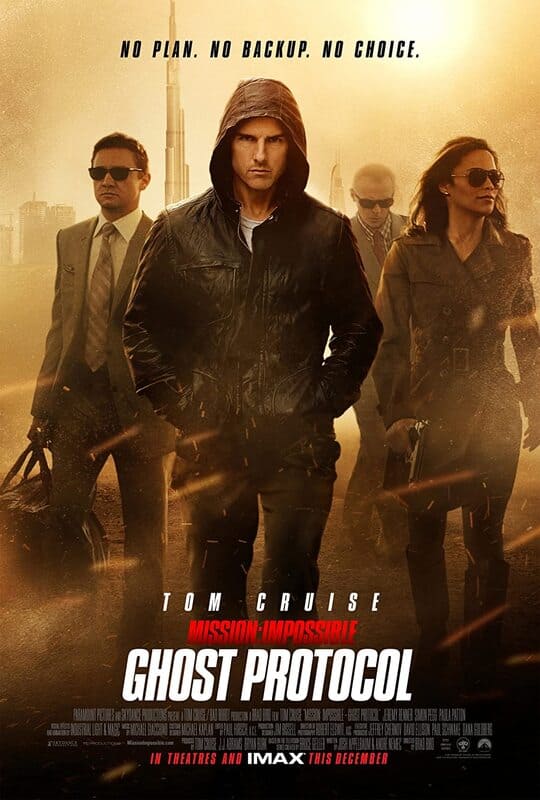 Hollywood movies cannot be complete without an action-packed Mission Impossible film.
The story follows Ethan, an agent of the Impossible Missions Force (IMF).
When the Kremlin is shot and the IMF is held responsible for the global catastrophe, Ethan and his team must go rogue to clear their names.
Ethan and his crew go to numerous places to learn the truth and to also stop a terrorist plan while having only limited resources.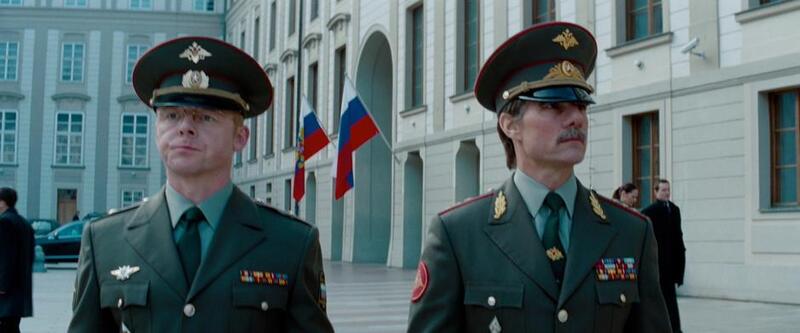 Their iconic chase on the streets where shot in different parts of Hungary. Prague's Old Town was also used as a backdrop.
Prague's Strahov Monastery in Petřín Hill, and Vyšehrad, overlooking the Vltava River also made an appearance in the movie.
Tip: Other Mission Impossible Hollywood movies such as Rogue Nation (2015), Fallout (2018), and MI 7 (2023) also used various European locations in filming. The countries they used are the United Kingdom, Austria, France, Norway, and Poland. What a European feast you shouldn't miss!
Locations: England, Scotland | Worldwide Box Office:$1.341 billion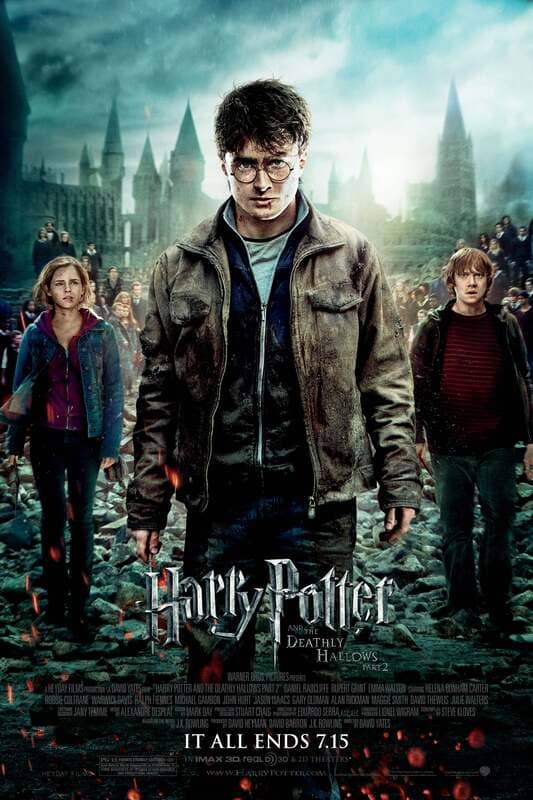 Not everybody is a Potterhead but for sure, everyone knows who Harry Potter is! Hollywood movies shot in Europe won't be complete without these HP series after all.
Harry Potter and the Deathly Hallows Part 2 is the final part of the series. The story follows Harry, Hermoine, and Ron as they try to find and destroy Voldemort's Horcruxes (objects containing part of his soul).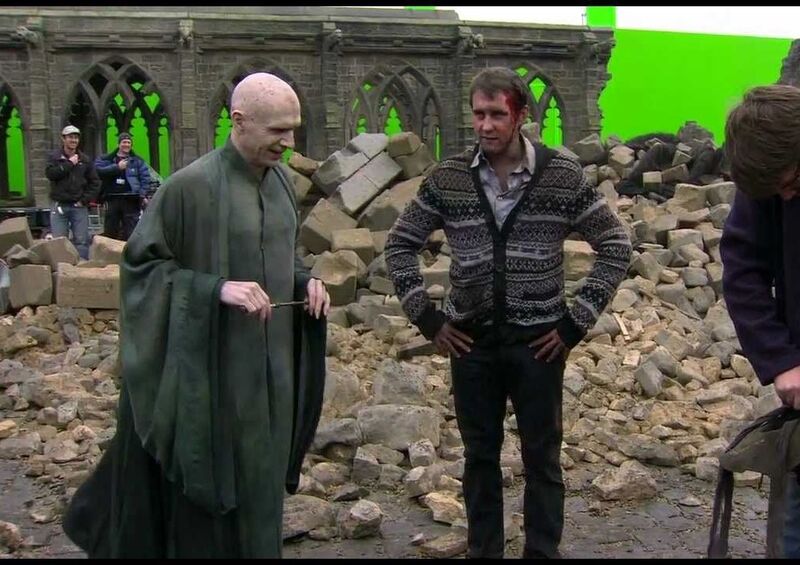 The action-packed Battle of Hogwarts takes place on the Millennium Bridge in London. The famous King's Cross Station in London is also used during the attack by Death Eaters.
Glen Coe in Scotland was used for Hagrid's hut and the Battle of Hogwarts. And Laccock Abbet in Wilshire England was used during Snape's memories.
Tip: The whole Harry Potter film series was mostly filmed in the United Kingdom, with different locations across England, Scotland, and Wales being used to show the enchanted world they live in. If you're feeling magical today, then this series is a must-watch!
Locations: England, Turkey, Scotland | Worldwide Box Office: $1.109 billion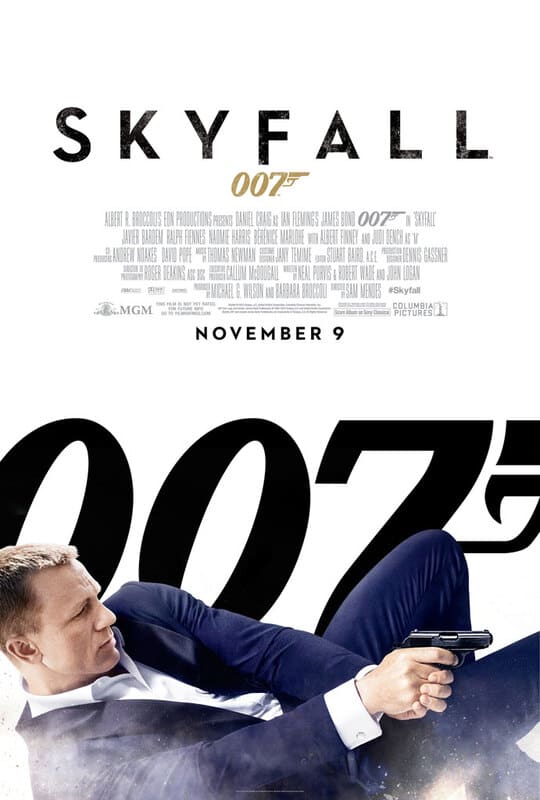 How about a James Bond film?
Skyfall follows a popular spy on a mission to rescue MI6 and protect his country.
In order to find the mastermind behind the attacks, James Bond must follow a cyber-terrorist targeting MI6 and exposing secret agents around the world.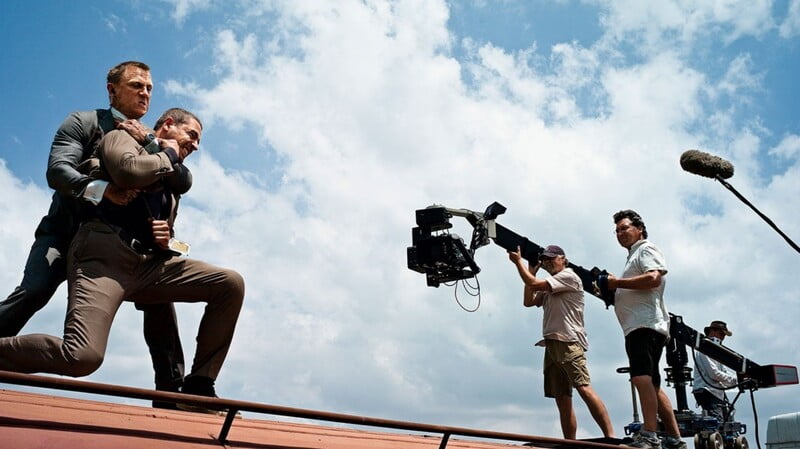 This movie opens using the streets of Istanbul, Turkey. Basilica Cistern in Istanbul was used too during the time when Bond faces off against his foes.
Skyfall Lodge, located in Scottish Highlands is utilized as Bond returns to his ancestral home. Glencoe in Scotland also provided a backdrop for the finale of this movie.
A couple of locations in London were also featured including the MI6 headquarters at Vauxhall Cross, the National Gallery in Trafalgar Square, and the Whitehall.
Locations: England, Ireland | Worldwide Box Office: $2.195 billion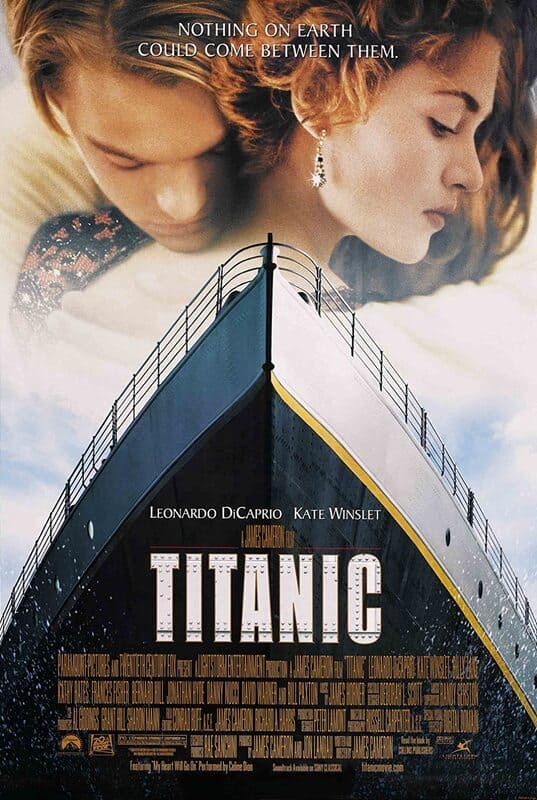 Before the rise of Avatar and Avengers: End Game. Titanic was the highest-grossing film of all time.
It was also the most expensive film of its time.
Titanic is a heartbreaking story of Rose on Jack (and the other people on board) on the grand RMS Titanic ship.
Rose and Jack meet and fall in love on the ship despite their different social backgrounds. But their love story faced a tragic problem when Titanic hits an iceberg and began to sink.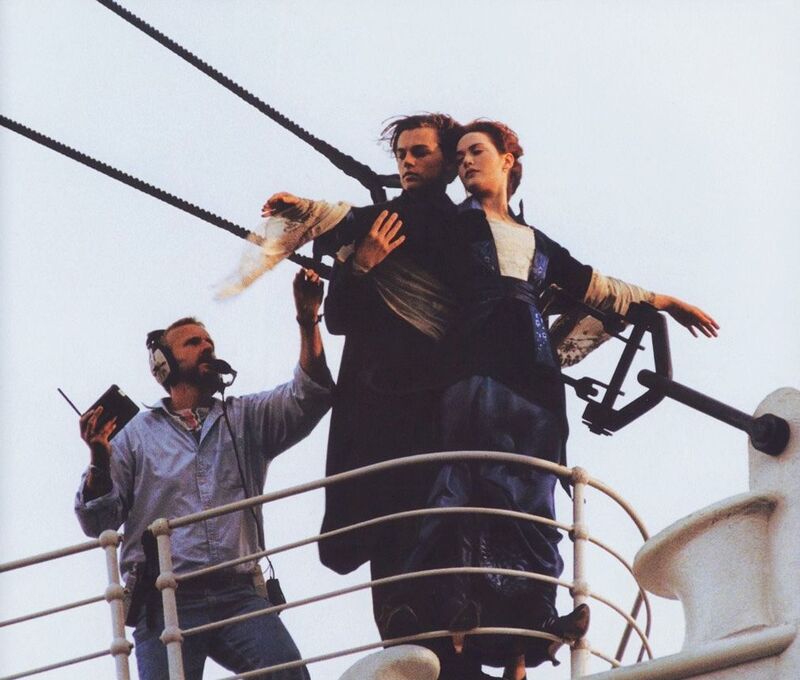 Basically, the story takes place on the RMS Titanic ship that sank in 1912.
We're including this on our list because, in spite of this, the story and settings capture the heart of Europe. And of course—the grandeur of the ship was built in Belfast, Northern Ireland.
Locations: England, Germany | Worldwide Box Office: $1.153 billion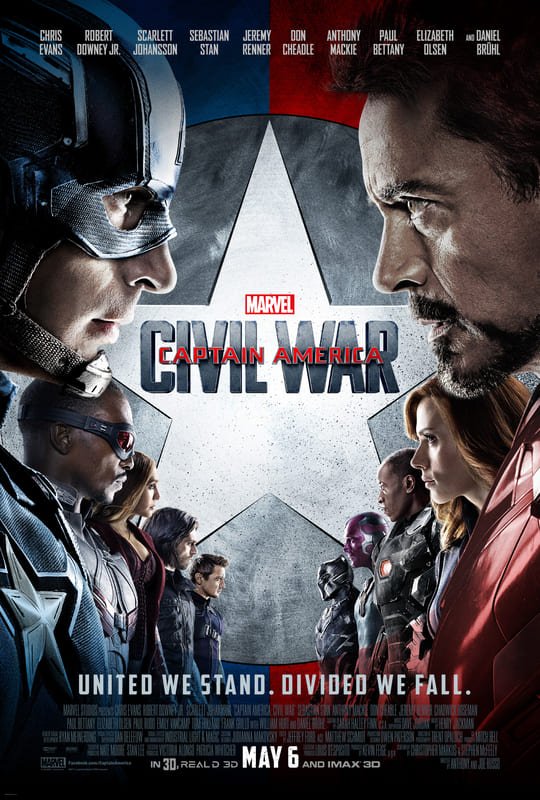 Another Marvel film on our Hollywood Movies shot in Europe list! It seems like Marvel likes Europe a lot, don't you think?
Captain America: Civil War is a superhero film about Captain America and Iron Man.
After a tragic accident, the government wants to control and monitor superheroes—which caused a rift among the Avengers. Captain America supports personal freedom while Iron Man supports the government.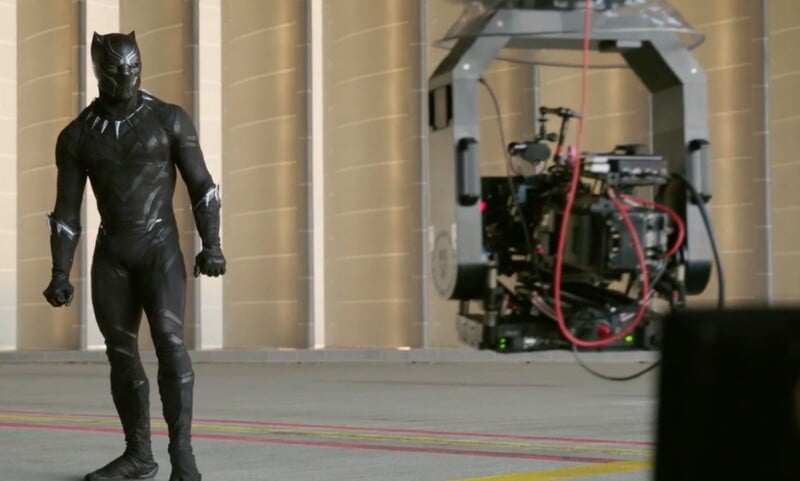 The airport scene where the Avengers face off against each other was filmed at Leipzig-Halle Airport in Germany.
Berlin was used in different scenes to show important moments in the story, too. The German Chancellor's office and the Berlin streets were used for the political tensions and chasing scenes of the film.
Tip: The other Captain America movies (The First Avenger and Winter Soldier) also used European shooting locations. Some cities they used are Liverpool, Manchester, and London.
Locations: Italy, Czech Republic, England | Worldwide Box Office: $599 million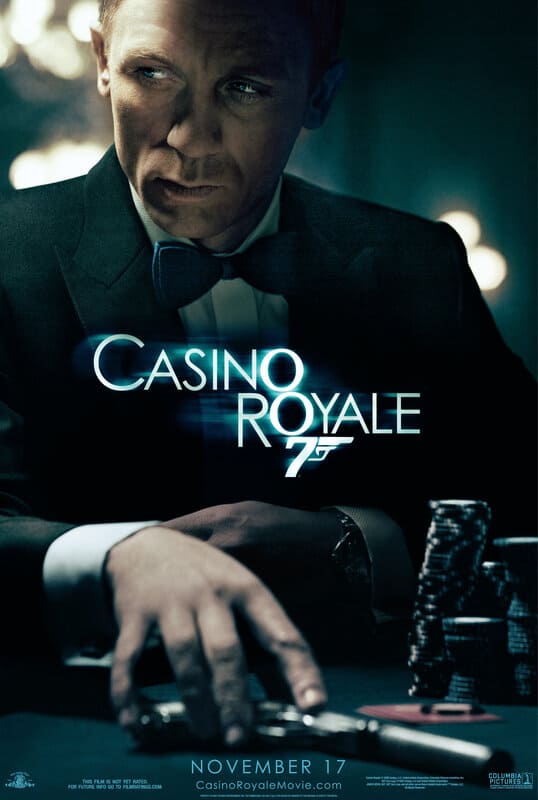 When you think of Hollywood movies shot in Europe, James Bond films are definitely part of your list! Hence, we have another entry for a James Bond film: Casino Royale.
This movie introduces a new version of the well-known spy. James Bond is on a mission to stop a terrorist from winning a poker game at the Casino Royale.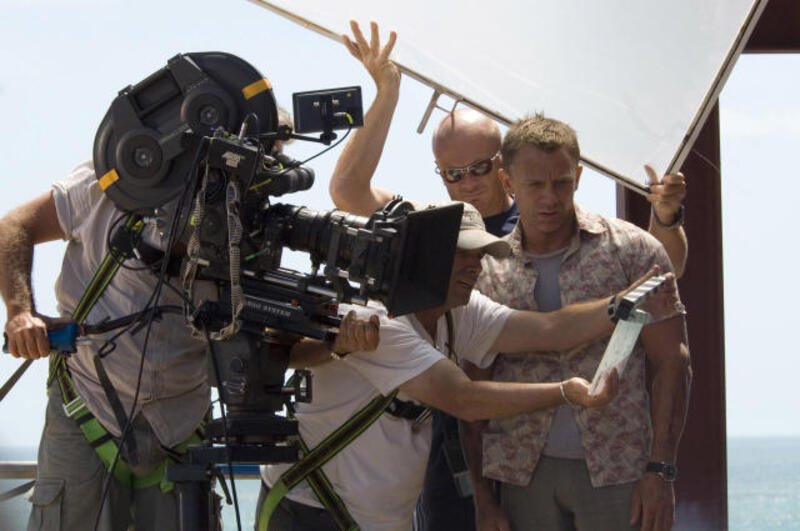 Prague in the Czech Republic served as the main filming location for this movie. The Municipal House and the palaces along the Vltava River were used as a backdrop for most of the scene's key moments.
Villa del Balbianello in Lake Como, Italy was also used for the exteriors of the fictional Casino Royale.
And of course, Pinewood Studios in Buckinghamshire, England, is also used for interior shots and other controlled settings.
Location: United Kingdom, Scotland | Worldwide Box Office: $1.081 billion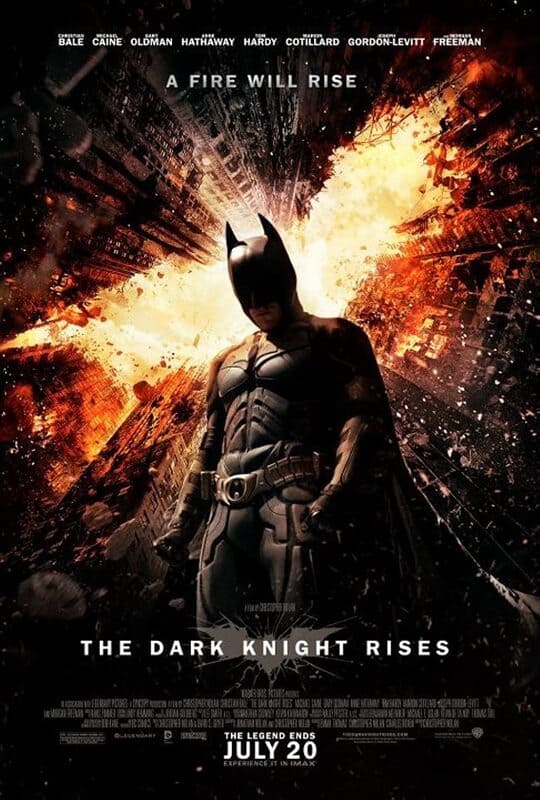 Superhero Hollywood Movies are really loved by many people around the world. So this time, we have a Batman movie on our list!
The Dark Knight Rises follows Batman and his biggest challenge yet as new threats emerge in the form of a cunning and ruthless villain (Bane) who aims to bring Gotham to its knees.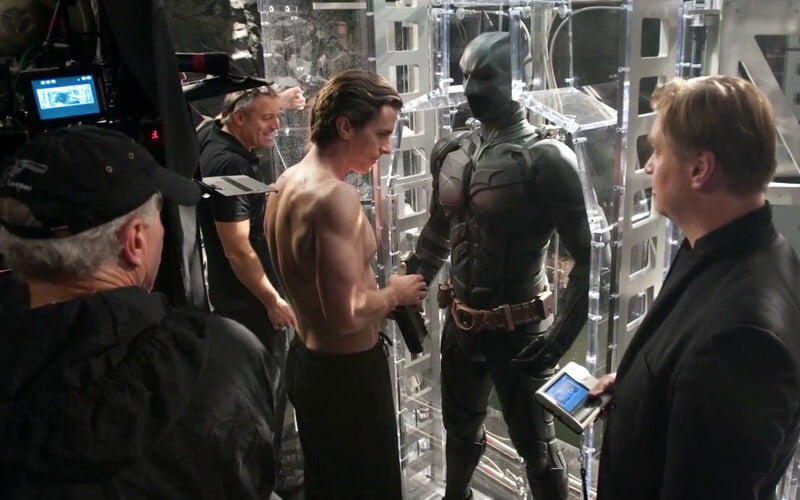 The film is set in the fictional city of Gotham, eight years after the events of the previous film.
Most of the filming took place in the United Kingdom, mostly in London, Nottingham, and Glasgow.
Glasgow in Scotland also served as a filming location for some scenes in the movie. The Glasgow City Chambers and the Necropolis were featured—adding a sense of brilliance and mystery to the film.
Tip: The Dark Knight and Batman Begins are also Batman movies that were filmed using European locations. London and Buckinghamshire are some of the cities that were prominently used.
Locations: England, Scotland, France | Worldwide Box Office: $758 million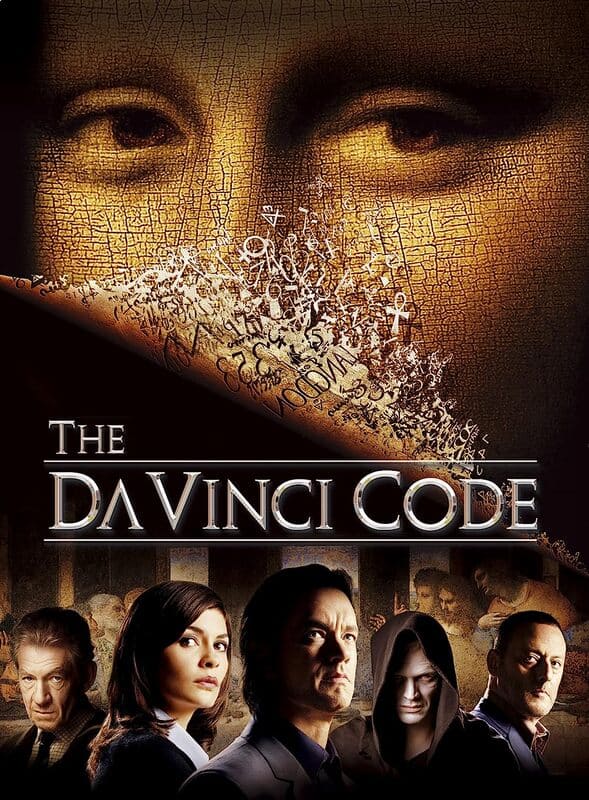 The next on our list is a mystery film.
The Da Vinci Code is a story about the symbologist Robert Langdon.
After a curator at the Louvre Museum in Paris is murdered, Langdon finds himself at the center of a dangerous investigation to uncover a hidden secret that could change the course of history.
Langdon then follows a trail of clues across Europe to solve a mystery that leads them to the truth.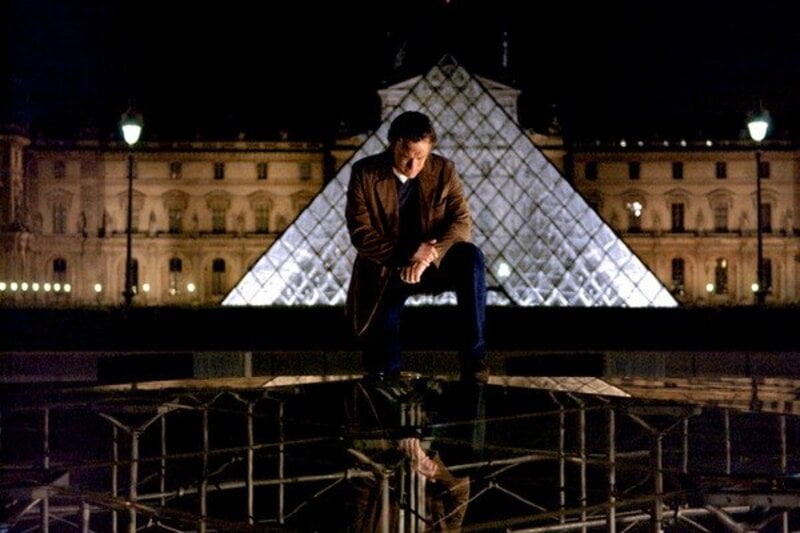 The film features landmarks in Paris such as the Louvre Museum where the whole story began. The famous Notre Dame Cathedral was also seen.
For the London scenes, Temple Church, Westminster Abbey, and the British Library were used.
And of course, the Rosslyn Chapel located in Roslin, Scotland is a key location in the film because this was where the discoveries were made.
Enough of location spoilers. If you want more of the mystery, then you have to add this mystery movie to your list!
Location: Sweden | Worldwide Box Office: $232 million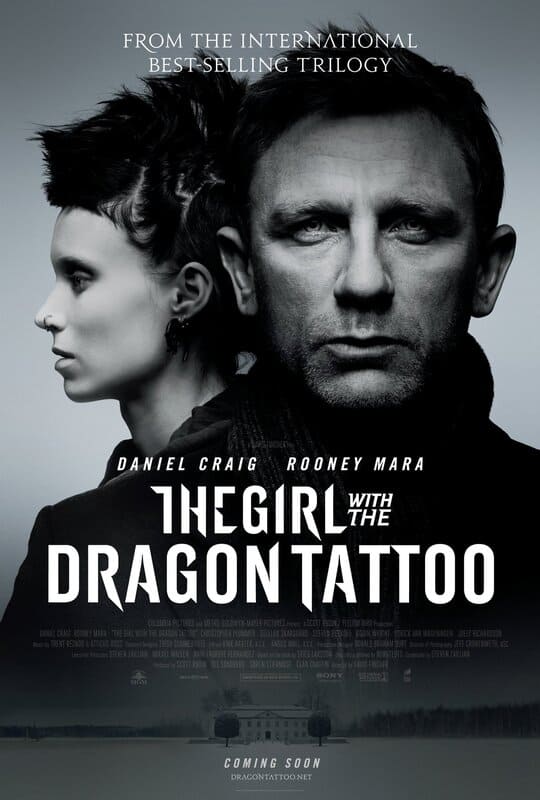 Next on our list is a thrilling movie based on a popular novel.
A young woman named Harriet mysteriously disappears from her parent's house, and a journalist named Mikael investigates the disappearance with a computer hacker.
As they investigate deeper into the case, they discover dark and twisted secrets including corruption and a winding family history.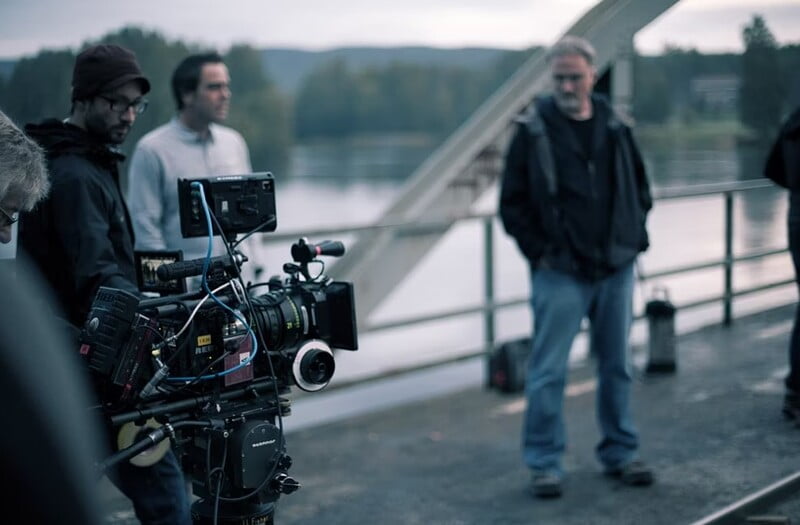 The film is mainly set in Stockholm, Sweden.
The Vanger family estate (where most of the story revolves) was filmed in various locations around Sweden. The fictional town of Hedestad where the mystery unfolds is also based on the real Swedish town of Norrköping.
Want to see the beauty Sweden can offer? Then this is for you.
Locations: England, Portugal, Scotland | Worldwide Box Office: $788 million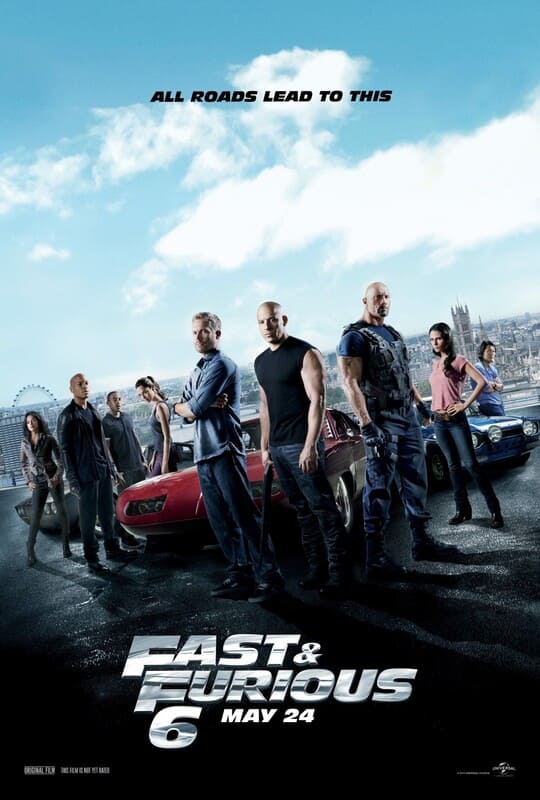 Fancy cars?
Fast & Furious 6 follows a group of drivers led by Dominic Toretto and his squad.
In this film, Agent Hobbs recruits them in bringing down a violent criminal enterprise run by Owen Shaw. As they cooperate to take down the bad guys, the squad must endure thrilling vehicle chases as they've always done.

The Canary Islands (specifically Tenerife) served as a major filming location. It also serves exciting chase scenes in the streets of London.
High-speed scenes in the movie were shot on the streets of Glasgow, which were turned into an exciting setting.
Lastly, the Algarve region in Portugal was another key filming location for the film.
Tip: Like any other film franchise on our list, Fast & Furious' other films also used European locations for the continuity of the film and also for the love of the old continent! London and Edinburgh are some cities that were used on Fast 7, 8, and 9!
Locations: United Kingdom, Malta, | Worldwide Box Office: $457.6 million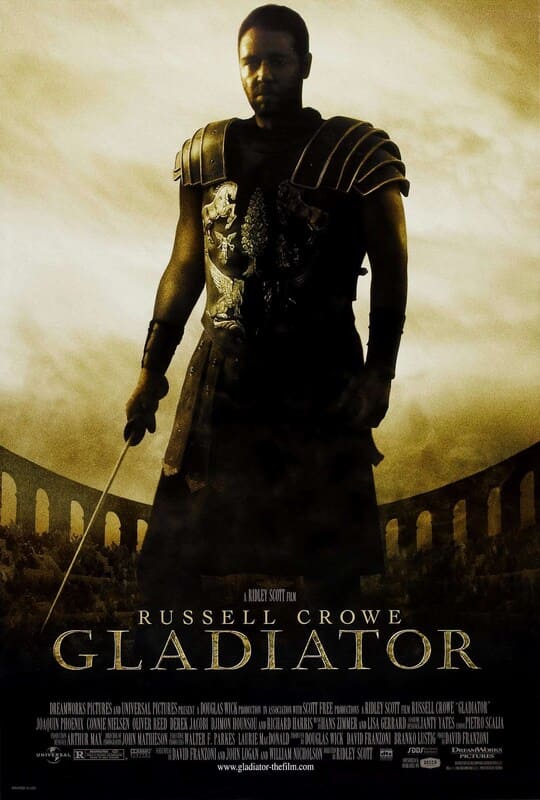 Let's dive into another genre this time: Historical drama.
Yup, Gladiator is a historical drama set in ancient Rome. The story follows a skilled Roman general Maximus who is betrayed and forced into slavery by the new emperor.
Maximus then becomes a gladiator and seeks revenge.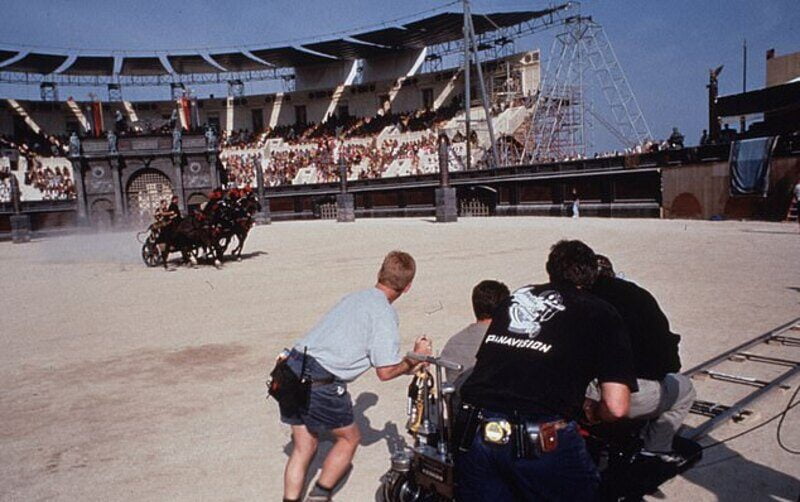 A lot of scenes were filmed in Bourne Wood in Surrey, England including the film's opening shot.
Several scenes were also shot in Malta, an island country. Mdina in Malta was used as the backdrop for the streets of ancient Rome.
If you're feeling timeless today, Gladiator could be a good film to watch!
Locations: France, Czech Republic, Switzerland | Worldwide Box Office: $442.8 million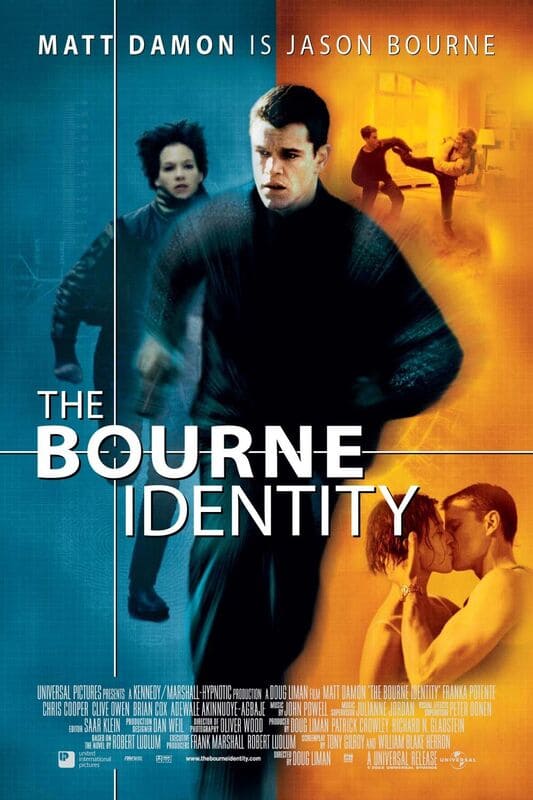 The thrilling action movie The Bourne Identity tells Jason Bourne's story.
Jason is discovered asleep at the beginning of the film, suffering from amnesia and having no memory of who he is. He then finds he has extraordinary fighting abilities and instincts as he learns who he is.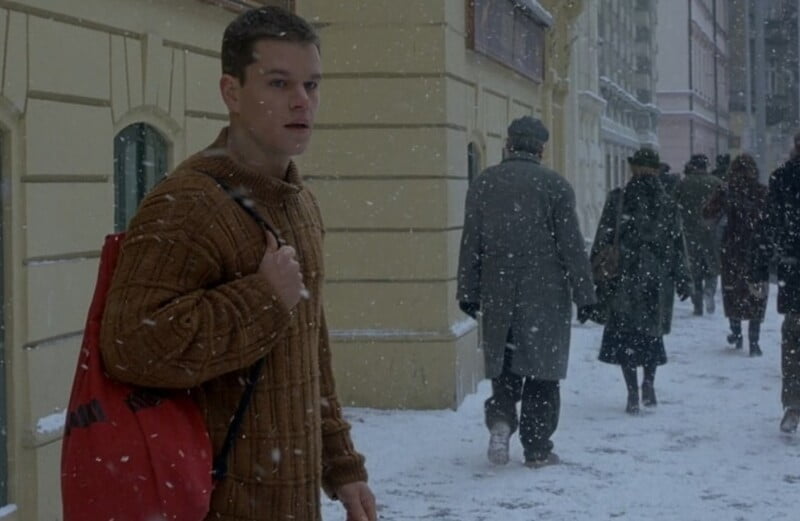 The French City of Paris served as the location for numerous sequences. Place Vendôme and the Pont Neuf bridge are well-known locations that were included in the shots.
Charles Bridge and Wenceslas Square in Prague, Czech Republic are also seen in the film.
Of course, the majestic Swiss Alps serve as a breathtaking backdrop for several important scenes in the film, too!
Tip: Berlin, Paris, London, and even Athens were also used in the other Bourne films: The Bourne Supremacy, The Bourne Ultimatum, and Jason Bourne.
Location: United Kingdom, France | Worldwide Box Office: $829.9 million
Inception is about the story of Dom Cobb who's a skilled thief specializing in a dangerous practice called "extraction". Dom is able to steal valuable information by entering people's dreams.
The city of Paris in France is mainly used in the film. Pont de Bir-Hakeim and the Église Saint-Jacques are prominently featured.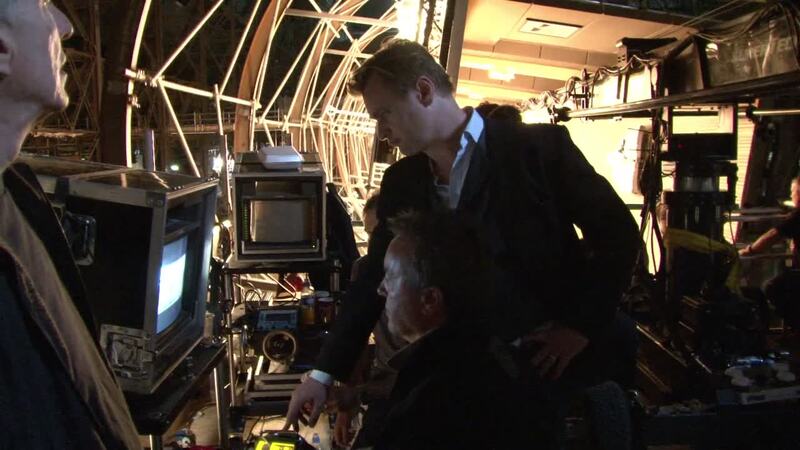 Several scenes in this movie were also shot in the streets of London, United Kingdom. Canary Wharf, a building complex in London is particularly shown in the movie.
If you're looking for something different to watch that involves people's dreams, then you should give Inception a shot.
Locations: United Kingdom, France | Worldwide Box Office: $524 million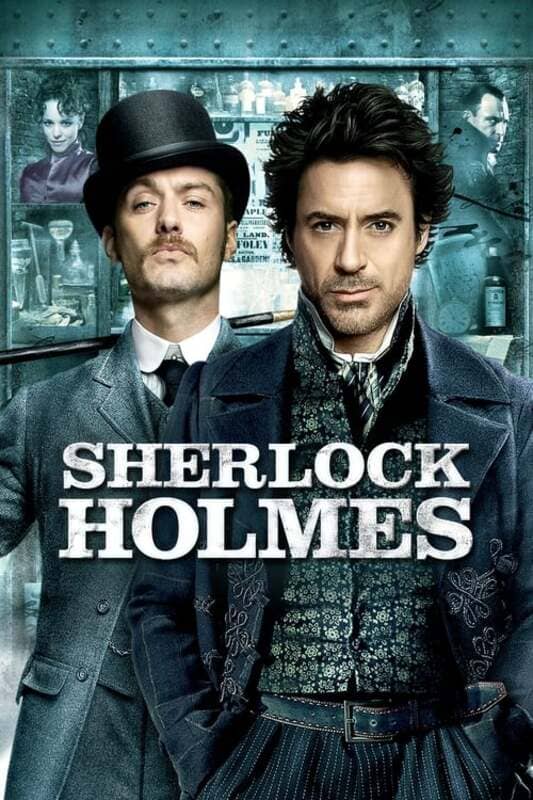 Sherlock Holmes is set in Victorian-era London.
It's about the ever-so-brilliant detective Sherlock Holmes and his loyal friend Dr. John Watson as they solve a wicked scheme planned by the mysterious Lord Blackwood.
Their investigations lead them into puzzles about murder, dark magic, and politics.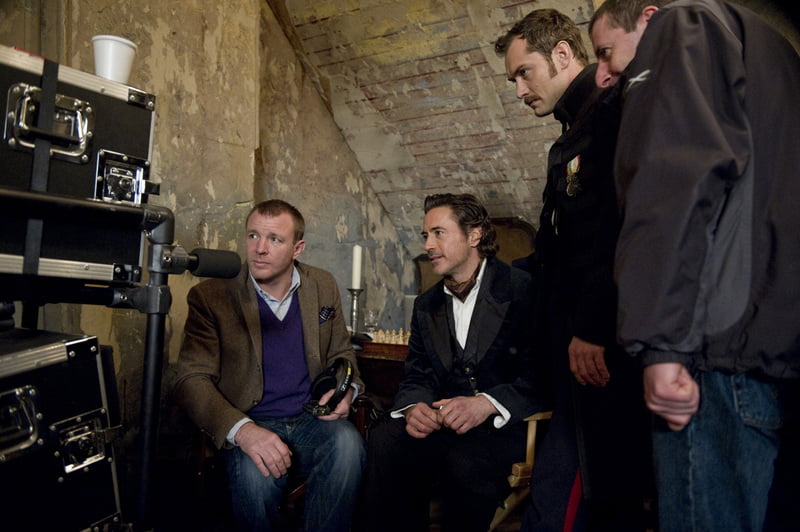 One of the action scenes in the film features London's iconic Tower Bridge. As part of the film's atmospheric setting, St. Paul's Cathedral in London is seen in a few scenes, too.
Several action scenes were filmed at the historic Chatham Dockyard—which provided the backdrop for some of the film's jam-packed action.
Lastly, a key scene in the film was filmed at Manchester Town Hall.
Tip: The majority of the filming for the Sherlock Holmes film series occurs in the United Kingdom. All are mostly shot in London.
Locations: Czech Republic, Austria | Worldwide Box Office: $293 million and still counting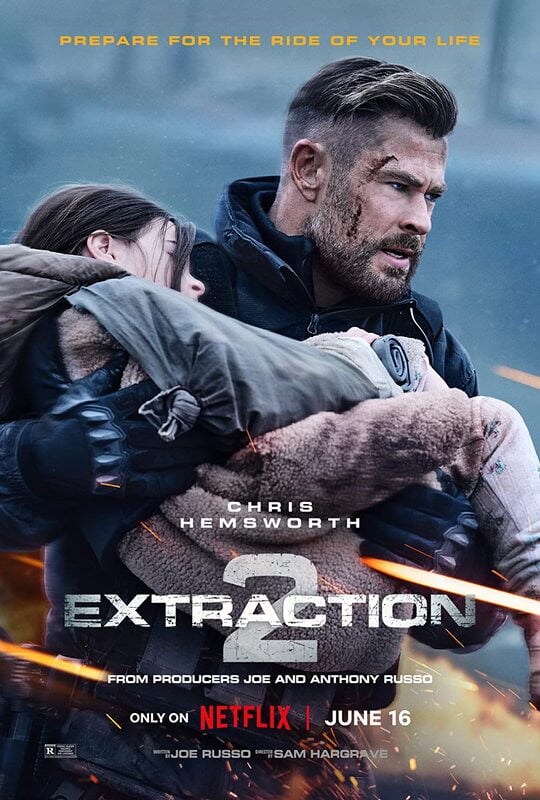 Next to our Hollywood movies shot in Europe list is another action film that was just recently released by Netflix.
This story is about Tyler Rake, who barely survived his wounds from his last mission in Dhaka, Bangladesh. He is back this time to take on his next mission–which is to save a ruthless gangster's imprisoned family.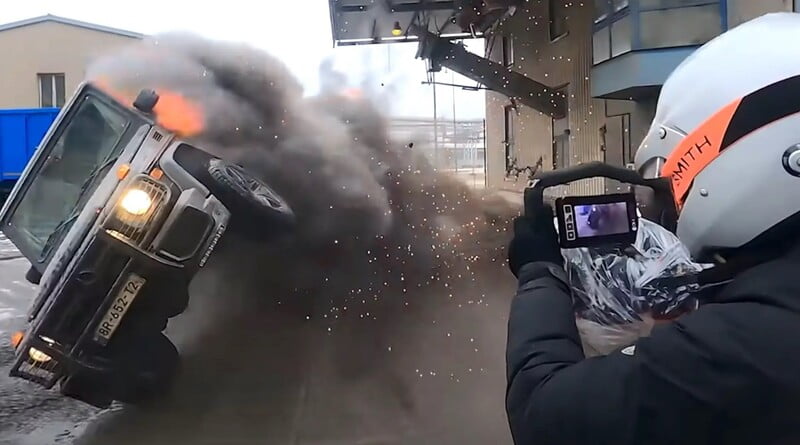 The principal photography of this film started in Prague, Czech Republic.
Most of the further shooting and action scenes in the movie were shot in Vienna, Austria. The Donau City in the vicinity of the DC Towers was used prominently in this movie.
Reshoots for the films also took place in Prague in the Czech Republic again.
If you want something fresh, thrilling, and new, then you got to try this!
Location: England, France | Worldwide Box Office: $363 million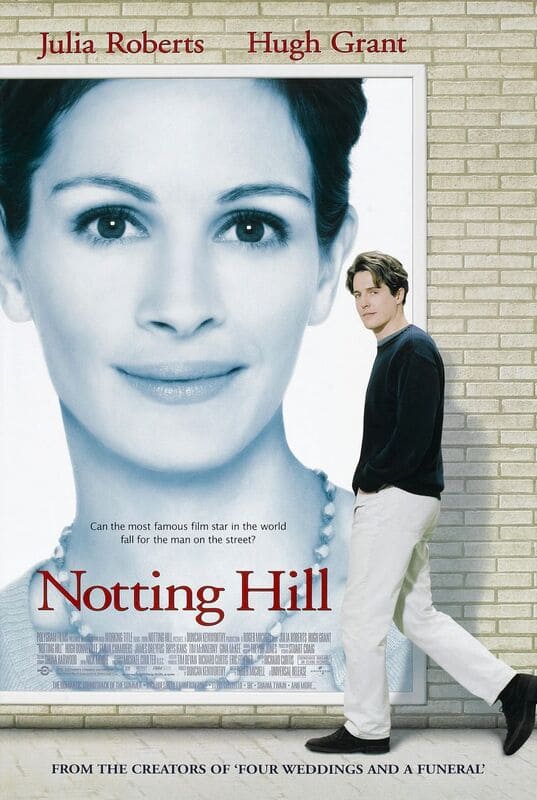 On our list, we've discussed adventures, mysteries, action, and all these heavily-cherished genres of Hollywood movies shot in Europe. But, in our last entry, we have a good old rom-com!
Notting Hill tells the story of a bookstore owner named William and a famous American actress named Anna. As the title itself says, it is set in the beautiful neighborhood of Notting Hill in London where the characters fall in love.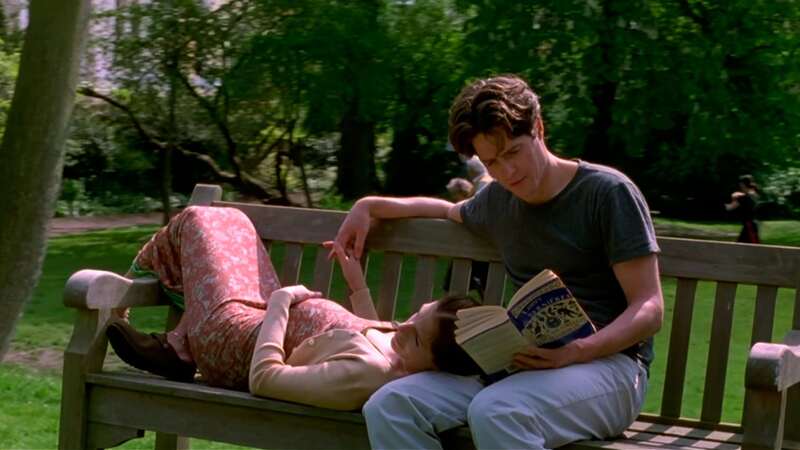 Located just outside Notting Hill, Kenwood House provides a backdrop for the characters' memorable picnic scene. Portobello Road Market in London is also shown in the film, an area known for its colorful street stalls and antiques.
The characters also travel to Paris in a climactic scene—where they stay at the luxurious Ritz Hotel.
At the end of the day, Hollywood movies are meant to have you relaxed and happy. And Notting Hill can definitely bring you into that mood.
Hollywood Movies Shot in Europe: The Conclusion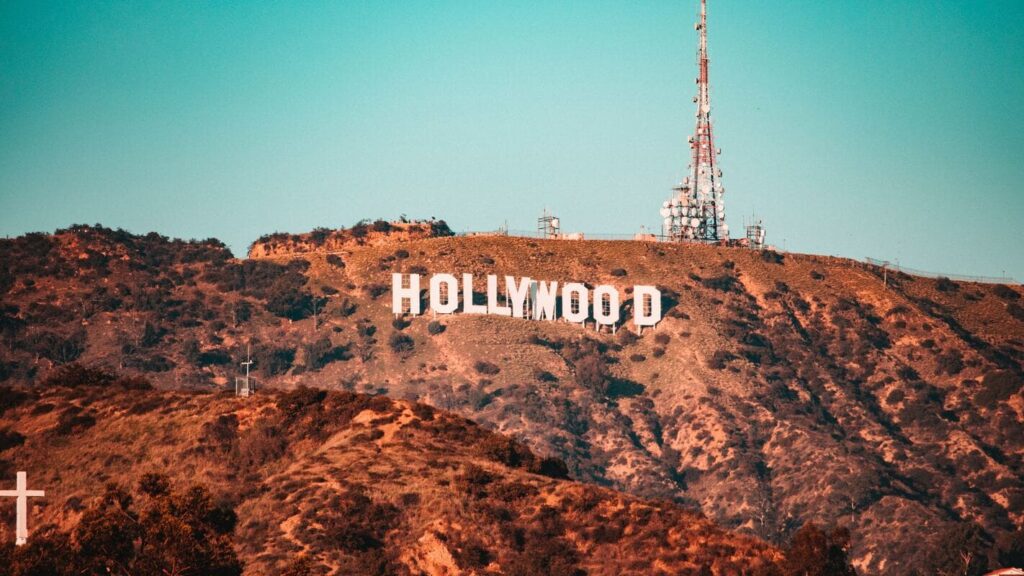 And that was our list of the best movies shot in Europe!
These Hollywood movies shot in Europe certainly helped a lot in boosting Europe's tourism. Because of these films, more and more people want to visit the continent and experience its beauty firsthand.
This boost in tourism helps the country become even better.
If you want to familiarize yourself with European countries, watch these movies first, and from there, you can see for yourself which country you'd like to visit first. Plus, you'll get a really good story and lessons from these films, too!
If you decide to come to Europe and film there, you can always reach out here at HayotFilms because we may be based in Prague, but we accept clients around Europe, too!
We hope these Hollywood movies shot in Europe inspired you to create your own cinematic memories and discover the beauty of the old continent.
Happy watching, and pleasant travels to you soon!