Are you planning to visit Prague in December for the first time?
That's a great choice! Winter in the Czech Republic is really special and worth experiencing. With Prague's many attractions you can visit, you will surely enjoy your time sin this beautiful city—no matter what season it is.
And if you're looking for a complete guide on what to experience, what to be ready for, and what to expect when you arrive in Prague, then you're exactly on the right page. We, at HayotFilms, has prepared a complete step-by-step guide for you on the best and worst things to do in Prague.
We will discuss everything you need to know about Prague in December. Aside from the best and worst things to do, we also have some tourist hacks you can use!
Let's get into the details.
Prague in December: The Best Things To Do
#1 Enjoy Activities Specific to Winter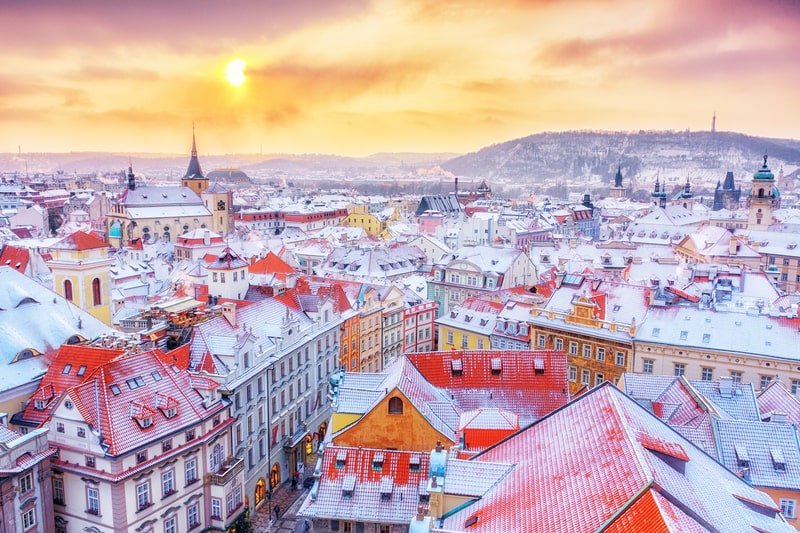 Christmas is one of the most beautiful celebrations in the world, and Prague is not an exception to that. Czech people consider Christmas a time of relaxation, peace, and love, and they celebrate it with their families and friends. 
As a tourist, it would be great to experience the Prague Christmas activities while you are there! Below we have some tips on how to really enjoy the Christmas mood in Prague.
Go to the Christmas market
Take a look at what Prague's Christmas scene can offer by going to their Christmas market. While there, make the shop of your life! Try some local delicacies as well if you'd like. You will absolutely enjoy it!
Did you know that the Christmas markets in Old Town Square have long been ranked as one of the most stunning Christmas markets in the world? Yup, the more reason you should try it!
Below is a Christmas market guide for Prague in December.
Visit Bethlehem Chapel for Exhibitions
Never miss out if you see any signs leading you to the Bethlehem Chapel. It would really make your winter experience great because these exhibitions offered by the Bethlehem Chapel is very unique and detailed. Absolutely a Christmas wonderland!
Get Homemade Christmas Decorations
Since you are already in Prague, why don't you get yourself some homemade Christmas decor that you can bring home and put in your house as well? By doing this, you won't only support Prague's local artists, but you can get a very memorable souvenir as well.
#2 Visit Beautiful Attractions
This is a must-do whenever you are visiting a new place. In fact you can find Bollywood Movies Shot in Prague in these locations, too.
So without further ado, let's see the wonders Prague can offer!
Astronomical Clock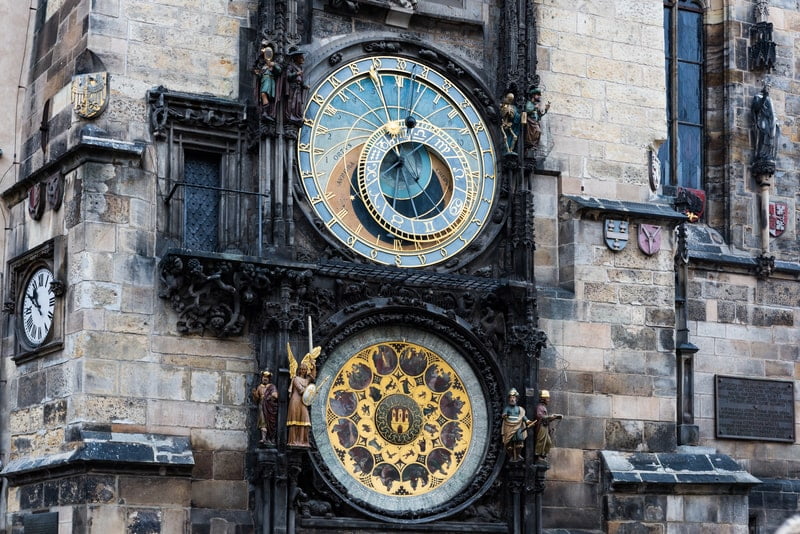 Located in Old Town Square, the astronomical clock is easily one of the most famous attractions you can find in Prague. This clock was built during the 15th century and is still present to this very day.
Every hour, a big crowd forms around the clock to see the animation where the clock rings the bell and the twelve apostles would slowly parade. The statues of the Catholic Saints symbolize vanity, greed, death, and lust.
This is also the oldest operating astronomical clock in the world! You may also visit the chapel and have a looks at the rotating mechanism from the inside.
Old Town Hall
The Old Town Hall has several historical houses. It dates from 1338 when it became the center of the government of the Old Town of Prague. This is also one of the city's most visited monuments.
It was named the tallest structure in the city when it was completed back in the day.
It also contains an impressive observation deck with amazing views of the Old Town Square.
With its amazing views, it is no doubt why many videographers in Prague love to take footage of this place.
Church of Our Lady before Týn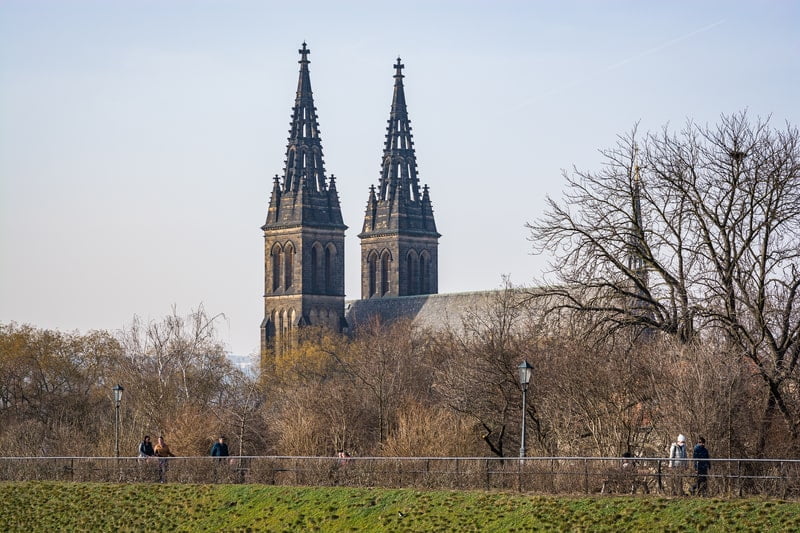 This is an iconic gothic church dating back to the 15th century. At the end of the 17th century, its interior was revamped in the Baroque style.
There are two towers at this church that are approximately 80 meters high. They were supposed to be identical, but one is slightly taller than the other. The Northern tower is called Eve, and the Southern is Adam. Adam is about one meter taller than Eve.
John Lennon Wall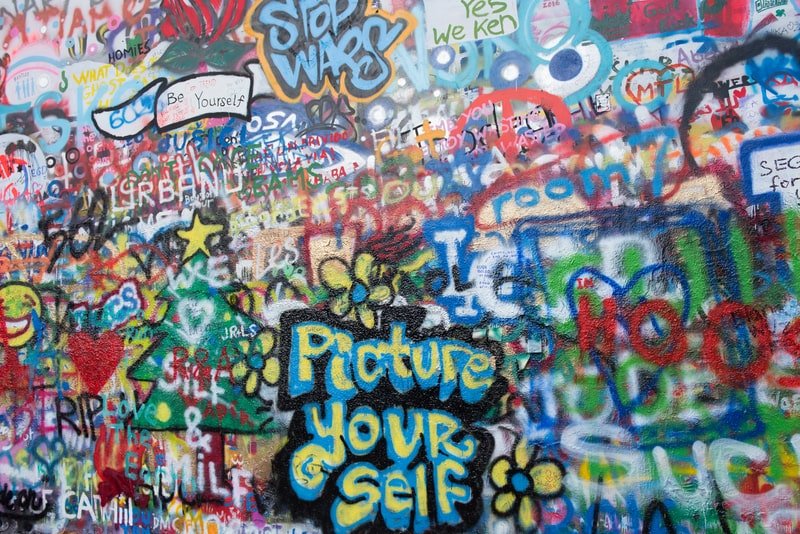 This iconic wall was spontaneously created in Prague in the 1980s. As of today, it symbolizes freedom, western values, and the non-violent resistance of the Czech youth. John Lennon was represented on the wall after his death, followed by people's messages of peace and love.
This wall also has iconic lyrics from the Beatles' songs. Many people wait in line just to get a picture in front of this popular wall, so make sure you head here early.
Charles Bridge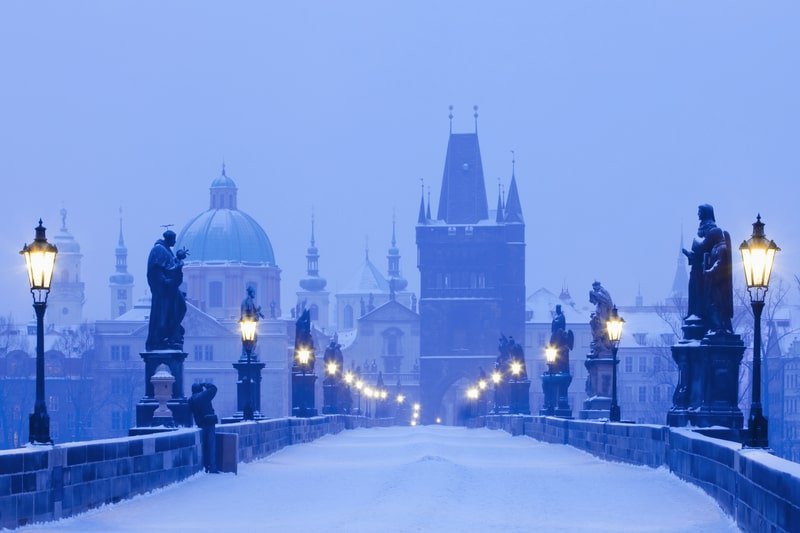 This is probably the most famous bridge in the country. Many couples walk along it as the bridge is stunning and is a famous place for tourists, painters and musicians.
The Charles Bridge is an over 600-year-old bridge. It's known for its Gothic and Baroque architecture. It is also the oldest bridge standing over the Vtlava river and the second-oldest bridge in the Czech Republic.
In 1402, Charles Bridge was an important trade route link between east and west. While it was used for all traffic throughout history, the bridge is now only for pedestrian use.
Prague Castle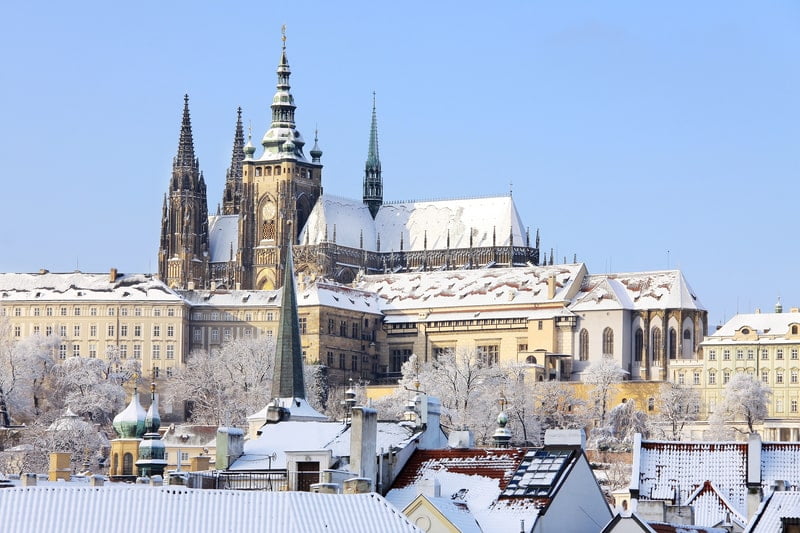 Prague Castle is built during the 9th century. It was once home to Bohemian monarchs and emperors. Today, it is the office of the president of the Czech Republic. You can explore the different courtyards, palaces, and gardens that form this castle complex.
You may find St. Vitus Cathedral here as well which is the largest and the most important temple in Prague. This cathedral contains tombs of several patron saints, sovereigns, noblemen, and archbishops.
This is also the largest ancient castle complex in the world as per the Guinness Book of World Records. It consists of an array of museums and other attractions located inside the castle.
After exploring the castle, you can walk downtown through St. Wenceslas Vineyard. Not everyone knows that this is open to the public and is free of charge. This vineyard is also one of the Best Locations in Prague for Photo and Video Shooting, be always be ready with your camera and with your smile.
The Dancing House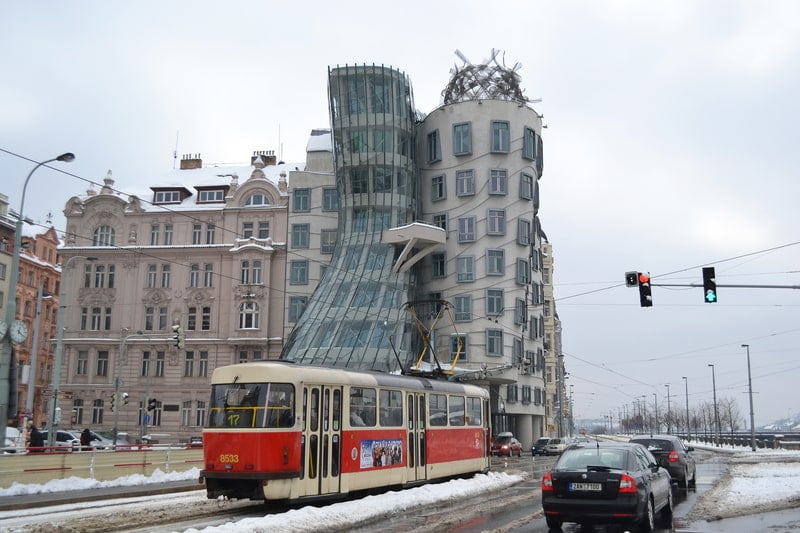 For a slightly unusual thing to do, you could visit the dancing house.
The Dancing House is a property of prominent historical importance. Its area was the location of a house wrecked by the U.S. bombing of Prague in 1945. The plot and construction lay dilapidated until 1960 when the area was cleared.
If you look closely, this building represents a couple dancing. The building was completed in 1996 and to this day, many locals and tourists stop by to take a picture of the strange building.
Jewish Quarter
Another interesting place to visit is the Jewish Quarter.
During the 13th century, Jewish people in Prague were ordered to vacate their homes and settle in this one area. Then, in the 19th century, many buildings were destroyed as the city remodeled its layout.
You can still find significant historical buildings here, including six synagogues that are worth visiting.
Jewish settlements in Prague date back to the 10th century and since then, the city was an important center of Jewish life and culture.
Statue of Franz Kafka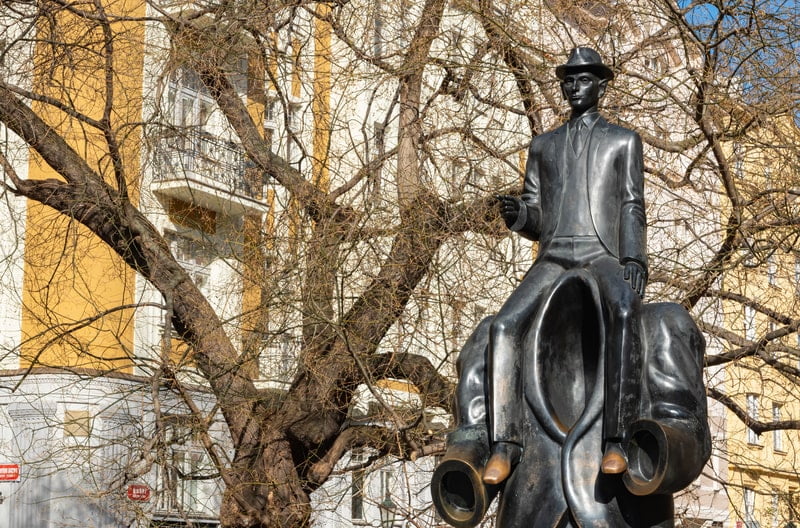 This is installed next to the Jewish Quarter in 2003 by artist Jaroslav Róna who is the first to ever honor Kafka in the city he called home, 80 years after his death.
In the statue, Franz Kafka himself takes the position of the narrator, while a huge, empty suit takes the position of the unnamed acquaintance. It is surreal and odd, just as how Kafka would have wanted it.
Vysehrad Fort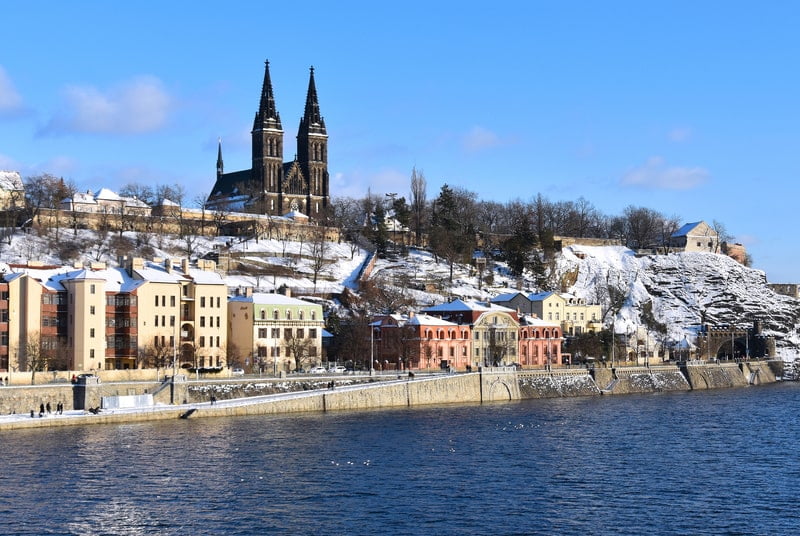 Vysehrad is an old fort located on a hill just outside Prague City Center. According to ancient legends, Vysehrad was the place of the first settlement which soon became Prague.
This impressive structure is home to the Basilica of St. Peter and St. Paul and also Vysehrad Cemetery—the last resting place of many notable Czech personalities.
You can find sculptures, gardens, statues, and a vineyard inside the park. There are also a number of significant views on every side of the fort such as the river, the city, and even the countryside.
Clementinum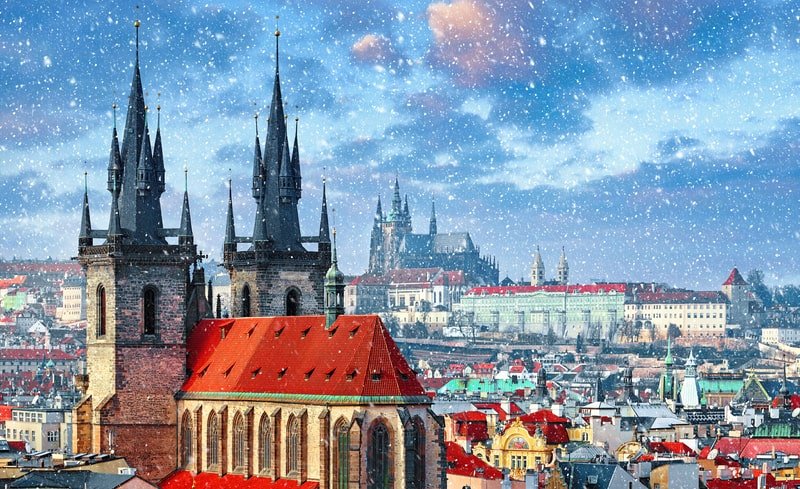 Clementinum (or Klementinum) is a complex of buildings in Prague. Throughout history, the complex served as a monastery, a Jesuit college, a national library, and an observatory.
The Baroque library hall is one of Clementinum's main attractions as it is considered to be one of the most beautiful libraries in the world.
You can also find the Vysehrad codex there—one of the most important manuscripts back in the 11th century. When you go up the stairs, you can experience what science was like back in the day. There's also an astronomical tower with incredible views of the city.
Petrin Lookout Tower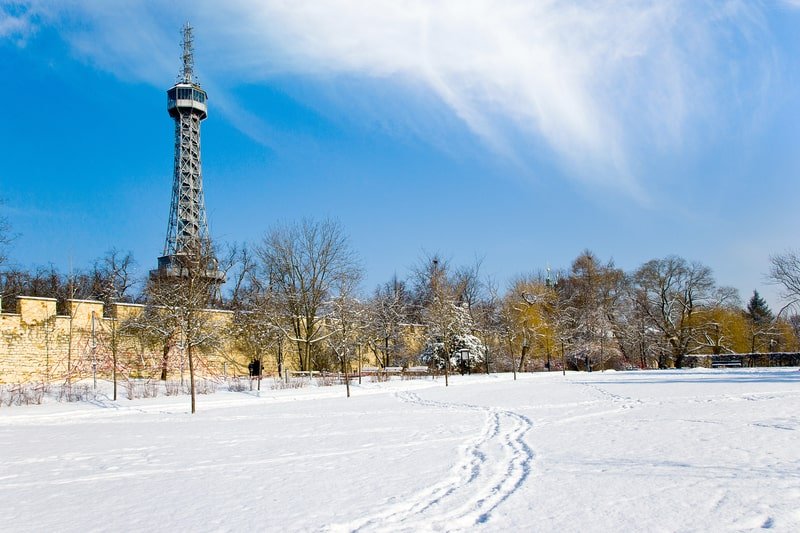 The Petrin Lookout Tower is an over 200 feet or 60-meter tower that was built in 1891 by enthusiasts who were very impressed by the Eiffel Tower that they decided to raise money and make their own version in Prague.
Due to its popularity, expect that it will be crowded. You can take a cable car to the top of the tower in no time but we recommend walking to the hilltop on foot to enjoy the full experience.
Even today, the Petrin Lookout Tower is noted as an outstanding piece of engineering. On a great day, it could really offer you breathtaking views of Prague.
Wenceslas Square
Wenceslas Square is the busiest pedestrian area in the Czech Republic and is always one of the preferred locations for huge public events throughout history.
This part of Prague is actually full of historic buildings. Wenceslas Square is also home to countless well-known shops, bars, restaurants and hotels and is one of the most lively places in Prague.
The lower part of the square consists of the most popular brands. The top part of square is dominated by the neo-renaissance building of the National Museum which was founded in 1818.
When you're in Prague in December, make sure you visit these marvelous spots for a trip to remember!
But wait, a day or two before your trip to Prague, you may want to check out the Best Tips to Shoot Cinematic Videos with your smartphone or iPhone. This way, you will surely get the best shots and you'll get to practice your filming tricks, too.
So, if you think that's it, then think again. Because believe it or not, we're just starting! Aside from visiting the country's famous attractions, Prague also offers unique activities and the best conference venues you can participate in that you certainly need to try while you're there!
#3 Participate in Famous Prague Activities
Try Going to a Beer Bar
Prague has one of the biggest beer consumption in the world. You'll probably end up in a bar drinking a bit because they're very cheap here, but if you want to do something a little bit more unique, why not try a beer bar?
There are many beer bars in the city and people usually go there to relax and immerse themselves in Prague's nightlife. Below are the must-try beer bars in Prague with an honest review.
Discover Alchemy's Past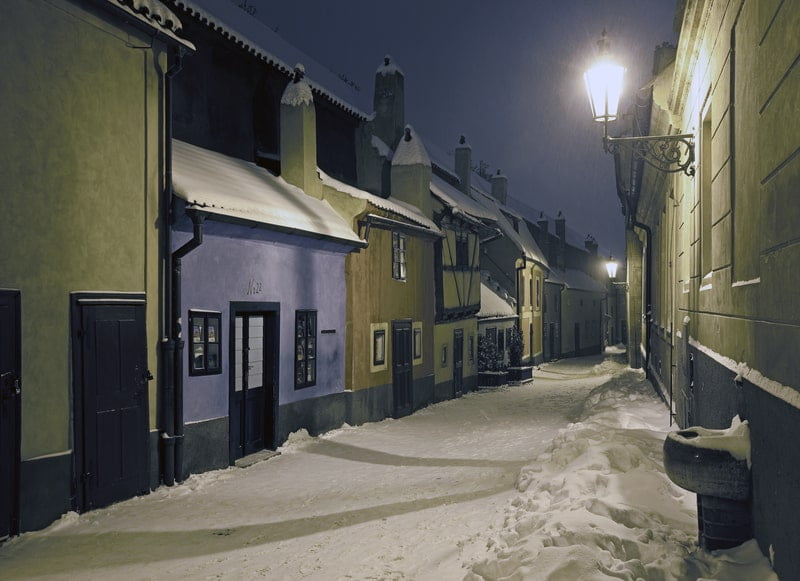 Also known as the playground for alchemists, Golden Lane in Prague is located within the grounds of the castle. Based on legends, the alchemists went to this street to turn ordinary materials into gold.
You can also visit a museum called Speculum Alchemiae, where secret underground alchemical laboratories from the 16th century are found. The alchemists prepared elixirs there.
Join a River Cruise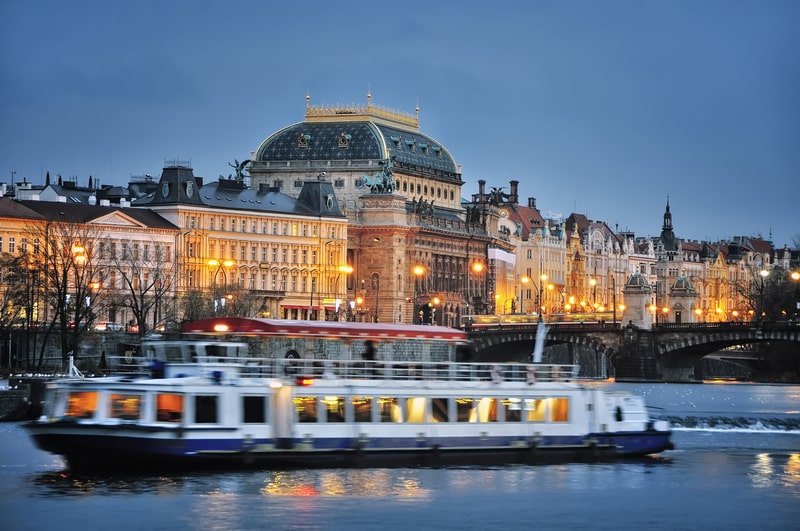 By taking a river cruise, you can see many of the historical buildings and monuments of the city, making it easier to tour the city in a short period of time.
An evening cruise to see the city at night is also recommended as it provides a different experience. Couples could also book a dinner cruise for something extra special.
Eat Pork Knuckle
Also known as Koleno, the pork knuckle is from a large hunk of pork knee that is famous in Prague. It is usually served with pickled vegetables and Czech bread. It is also marinated with beer.
With its shiny and crispy layered skin, you may attract attention of others. But it is definitely worth trying when you're in Prague!
Investigate inside the KGB Museum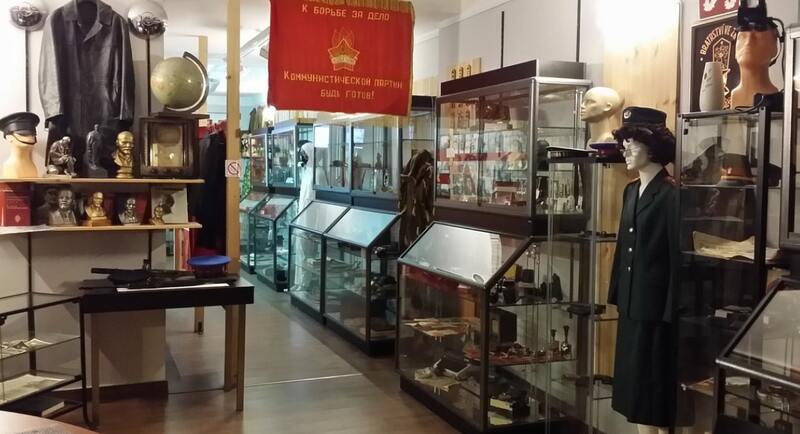 The KGB museum holds a large variety of memorabilia connected to the secret police of the Soviet Union. Expect to find an assortment of spy cameras, interrogation equipment, and secret weapons.
It features some alluring exhibitions, including Lenin's death mask and the gun that killed Trotsky.
Escape the Mind Maze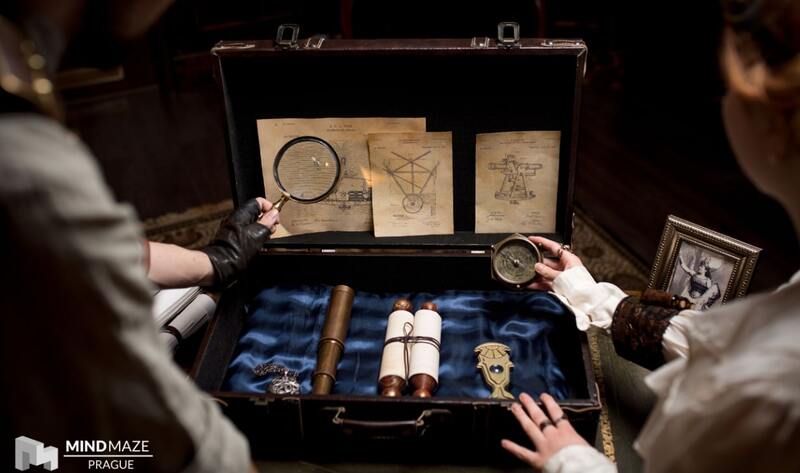 This Mind Maze is a game inspired by the legends of alchemists. Upon entering the Mind Maze, you will get locked in the Alchemist's chamber and you will only have sixty minutes to escape by solving a series of puzzles and riddles.
It would look old-fashioned and empty at the start, but once you begin to investigate, you notice that there is so much more to learn inside. Take your friends with you if you can so it will be more fun.
Watch a Puppet Show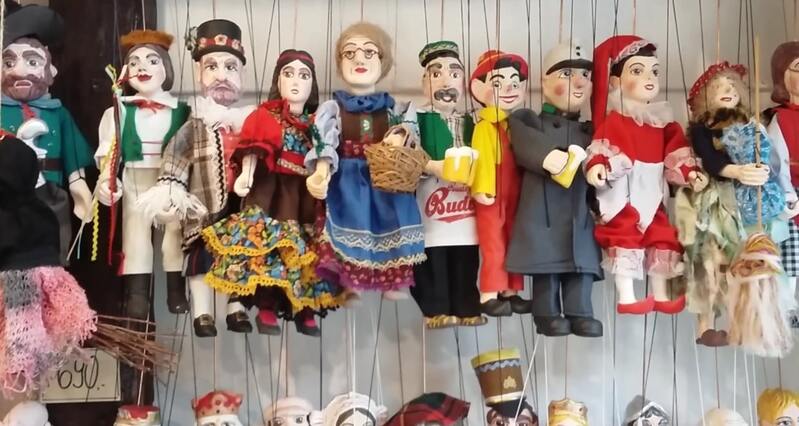 The people in Prague are like puppets. In fact, Prague has over 20 specialized puppet shots, 30 puppet makers, and even a puppet museum!
Back in the 12th century, puppets were used as entertainment at royal ceremonies. The finest places to see a puppet show in Prague are the National Marionette Theatre and Theatre Spejbla & Hurvinek which both present famous performances.
Quick Trivia: Did you know that there are a lot of international movies that are shot in Prague? These movies will absolutely amaze you! Some of these might also be your all time favorites movies. Wouldn't it be fun to go visit the shooting place of our favorite actors?
#4 Be Winter Prepared by Dressing Properly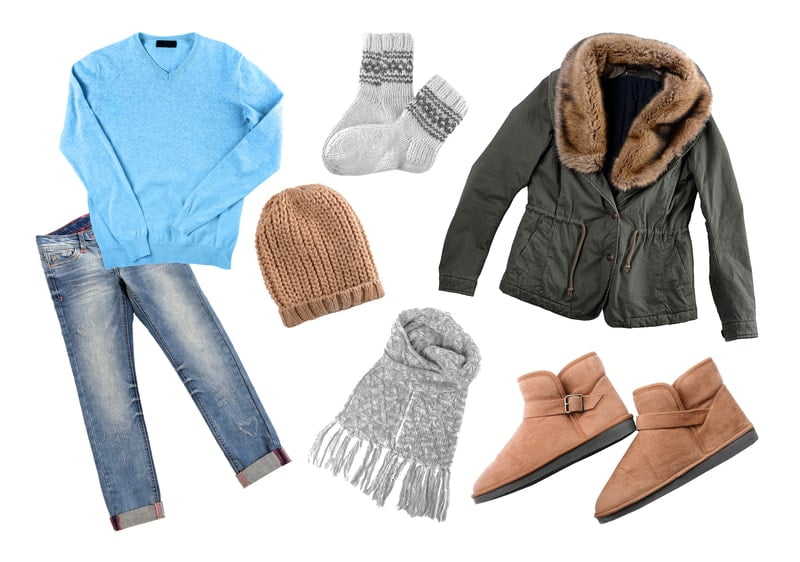 Winter in the Czech Republic starts from the end of October through the beginning of November and it would last until the beginning of April. The coldest months are usually January and February.
So, if you're coming to Prague in December, you better be ready for the cold.
Yup, Prague is a cold city during winter time. Even though the average temperatures during the winter here are between 0 degrees celsius and -10 degrees Celsius, winters in Prague are very windy and humid.
And with that being said, if you are not dressed appropriately, you might experience freezing.
Prague in December's Weather Could Be Tricky
It's because of the humidity. Sometimes, you would look at the weather in your phone and you would think that you're going to be fine, but you may have not checked the humidity levels. Checking the humidity levels tells you how it feels like to be outside.
If humidity is more than 50%, it is going to be chilly. Also, if the wind is coming from the North, it will be colder than when it's a southern wind.
Expect to be Outside a Lot
For many tourists, they would expect to come to Prague to see the beautiful architecture and sights. Well, there are indeed a lot of places that you can go to inside the attractions but, in Prague, there are also a lot of outside wonders!
Just the Charles Bridge, Astronomical Clock, and Prague Castle alone require you to be outside most of the time. And with those three places alone, you will have to be walking quite a lot.
You might be sheltered from the wind in the streets, but as soon as you go to the river, you are exposed to it. The worst is Prague Castle as it's on top of the hill, so the wind is always blowing there.
Basically, you will be outside almost 90% of your time in Prague during winter, so knowing the right outfit will be the best route for you.
Wear Good Shoes
Your clothes can be on point, but it doesn't matter if you are not wearing the correct shoes. Your shoes should have thicker soles. Ideally, your shoes should be waterproof and should even have some lining inside the shoes. And of course, please don't forget to wear thick socks, too.
Wear a Lot of Layers
Depending on how cold the temperature is in Prague in December, you may start wearing thermal wear, and a waterproof jacket.
And we get it, sometimes you want to look cute on your vacation and wear something pretty but we would really advise you to just save that for a different time of the year. It's always better to be comfortable and warm and see everything you want to see in the city than feeling freezing all tour long.
After all, you can still accessorize yourself with a cute scarf, gloves, and hat! When touring Prague in December, always put comfort first before style.
Good To Know: When you Google Prague in Winter or Prague in December, you may see photos filled with beautiful snow, but let me tell you—It almost never snows here. If it does snow, it doesn't usually stick very long to take great pictures of it. It would usually melt in a matter of one to two hours. Again, it's still cold though.
#5 Get a Prague Map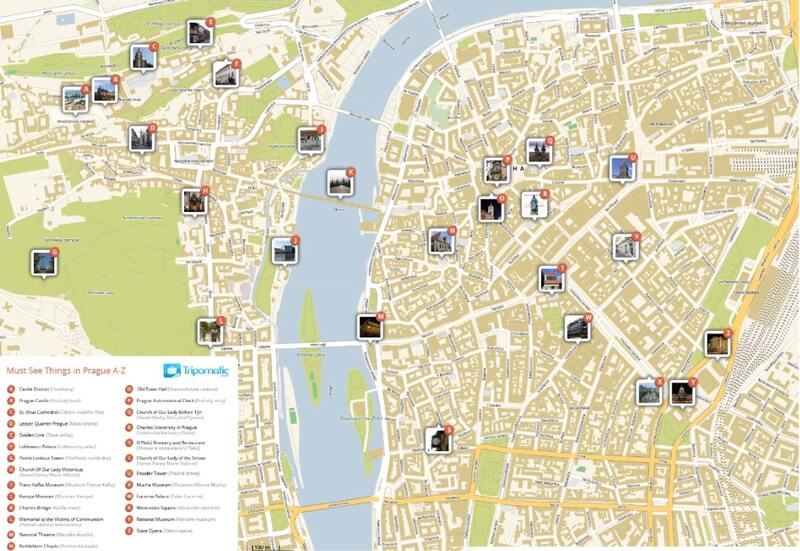 Prague is the capital and largest city in the Czech Republic, so it is very helpful for you to get an interactive Prague map for your tour to be easy-to-follow.
Introducing Prague has a map that can help you find your way once you get to your destination.
The map you'll print out will have numbers on the various icons that contain a list of the most interesting tourist attractions. This will seamlessly show you where each attraction is.
Get City Passes and Guided Tours
We recommend always being ready with city passes and guided tours beforehand so you wouldn't have to go through the hassle of getting them once you arrive in Prague. It's always smooth to just go on with the tour instantly.
You can get a Prague City Card that would give you access to various attractions, river cruise, and lots of discounts. A great way to discover Prague is by walking with professional guides who can explain to you the city's rich history.
Another great way to discover the city is by taking the bus or an old car tour. You may also look at Viator and see the many available tours that you can choose from that may fit your liking.
Use Google to Estimate the Crowd
Prague in December may have fewer tourists compared to other seasons but it is still a popular destination. You can still expect a lot of people to go to the attractions. The day will also be shorter during winter time, so keep in mind that you will have less time during the day.
To keep things easier for you, you may opt to check Google to see how crowded a specific location is at a particular time of the day. With this, you would know which place is best to visit first. But of course, we always recommend going early.
#6 Know Where's The Best Place to Stay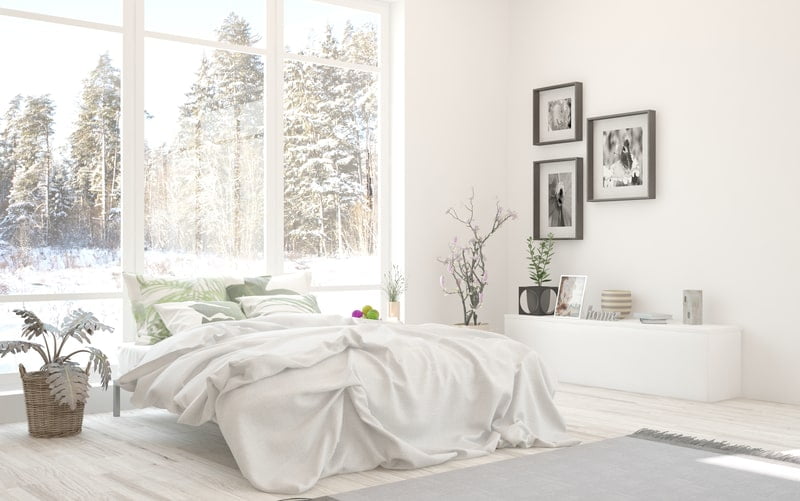 A lot of travelers stay in Prague for three days to see its main attractions and get the full Prague in December experience. However, if you want to be a little bit more relaxed and have a lot of free time for yourself, you can always stay an extra day or two.
Stay Where You Prefer
If you're a first-timer in Prague, you can choose to stay in Old Town Square where you'll see many of the best sights, bars, and restaurants just minutes away from your accommodation.
Are you the kind of tourist who wants nightlife? If so, then you can stay in Zizkov, close to the Zizkov TV tower. It is a lively neighborhood that draws crowds to its numerous pubs.
If you're on a budget, the best place to stay would be New Town, near Wenceslas Square. It's just called New Town, but the area is actually full of historical buildings.
Lastly, if you are traveling with your whole family, Mala Strana (opposite Vltava) is a good option to stay at. The casual eateries and its narrow streets are best for families.
Accommodation Prices Overview
A double room in a mid-range hotel in Prague would cost between 1,000 and 3,000 CZK per night.
For budget hotels, the average is around 1,800 CZK, while hostels cost around 400 CZK per night on average.
If you don't prefer to stay at hotels, you can also rent an Airbnb apartment. There, you can find a small apartment that sleeps up to four people for under 2,000 CZK per night.
Please note that these are all just average prices that can always change without prior notice. Basically, the ranges of the different hotel categories are quite expansive depending on different factors. Accommodation can be more costly from one place to another.
With little research online, you can get better deals, especially if your dates are flexible.
#7 Prepare Your Transportation Needs
There are many options to take when it comes to transportation in Prague. You can take airport shuttles, buses, car rentals, and taxis from and to the airport.
Arriving by train:
You can tour Prague by train from many European cities. If you're arriving from outside the Czech Republic, you will arrive at the main railway station in the Prague City Center.
Arriving by car:
Google Maps is a great option to use to get driving directions in Prague. Please keep in mind that parking in the city center is limited, especially during the daytime. Hence, it could be challenging.
Good To Know:
Parking in the yellow and blue areas is only for the locals.
Parking costs between 40 and 60 CZK per hour in many open spaces.
Typically, you can only park for up to two hours.
You could also park in one of the parking garages for 30 CZK per hour or up to 200 to 700 CZK per day.
You can opt to book one of the many hotels in the city that offer to park.
Getting around Prague: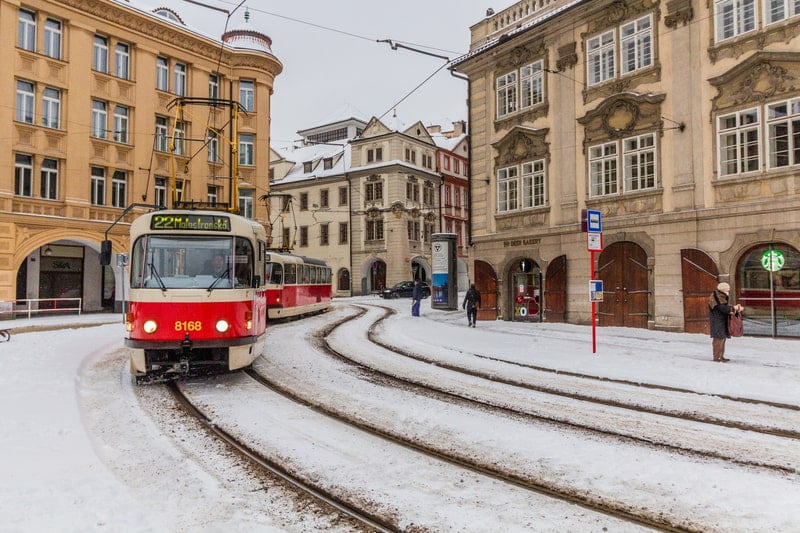 The sights in Prague are mostly close by, so it's easy to get around by just walking. It is also essential to always wear comfy shoes.
If you don't feel like walking, you can also try these modes of transportation:
Uber
Taxis
Metro
Tram
Bus (primarily serves the outskirts)
Hop on hop off bus
Electric scooters
Bikes
Old cars
Carriage
Riverboat rides
If you use public transport such as the metro, tram, or bus. It would be 24 CZK for 30 minutes, 32 CZK for 90 minutes, 110 CZK for a whole-day ticket, and 310 CZK for a three-day ticket.
Tip: Do not ever forget to validate your ticket when you're entering the metro, tram, or bus.
#8 Learn General Prague Information Beforehand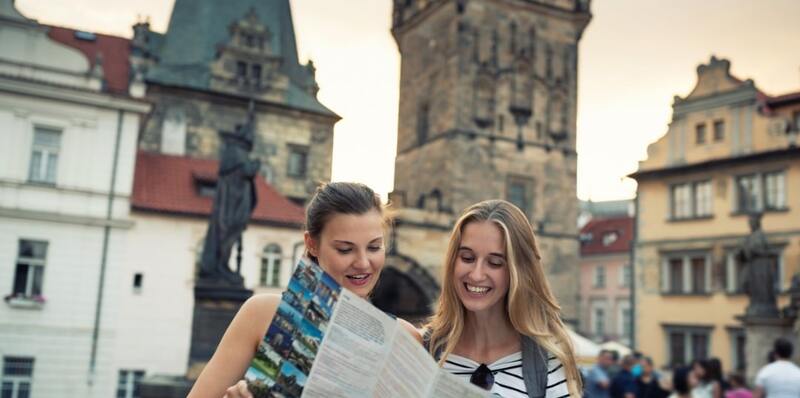 For a smooth Prague in December experience, we also recommend for you know general information prior to coming, so you would know what to expect and what to do once in Prague.
Know that Prague Isn't Cheap
Many people traveling to Prague might expect low Eastern prices. However, that is not the case in Prague at all. We recommend always checking the price for what you're paying in your home currency (which you can do on your phone), to know how much exactly are you paying.
Drinking Water in Prague
It is completely safe to drink tap water in Prague. There are also some free drinking fountains that can be found throughout the city.
Availability of Bathrooms and Toilets
There are a lot of public toilets in Prague, and most of them would charge a fee of 10 CZK or more. Make sure to always have enough coins with you because you will definitely need them at some point.
Public Wifi in Prague
You can get free Wifi at a lot of outdoor and indoor hot spots all over the city center, including restaurants, fast food places, cafes, bars, and hotels.
Volume of Crowds
Prague is a famous destination for its many attractions so be equipped to wait in line, even during December.
It is also the same for restaurants and other public places. You may not be able to avoid all the crowds, but you can always make your trip a more pleasant experience by:
Avoiding peak hours
Getting up early in the morning to explore the city
Exploring the suburbs once you're done with the city
Safety Precautions Needed
Prague is known as safe for tourists. Still, there are a few areas that are not recommended to go to at night, but they are not located anywhere near the tourist attractions.
As a rule of thumb, always take care of your belongings, especially in very crowded places. For any emergencies, please call 112 right away.
Preparing Travel Adapters
This is needed if you are coming outside Europe. You will need to get a European travel adapter to charge your devices. It is always best to purchase a travel adapter before you travel to Prague.
Tip: Purchasing a universal travel adapter is the best so you can use it in other countries as well.
Readying crowns (Czech Koruna) in your wallet
Some places such as restaurants and bars accept Euros since it is the currency that is widely used in Europe but it's still great for you to have crowns in your wallet, especially because your change would probably be in Czech Koruna anyway.
Most hotel, stores, and restaurants in the Prague City Center accepts major credit cards (VISA and Mastercard), but if you plan to visit outdoor markets and support local sellers, having your Czech crowns ready is always the way to go!
The language in Prague
The language in Prague is Czech, but don't worry, because many people also speak English, especially in tourist attractions. You may also see people speaking in casual English in some bars and restaurants.
Purchasing a prepaid sim card
Despite the free Wifi in the city, you can also purchase a prepaid sim card for you to access the internet and make calls and texts. Some options provided by local carriers are Vodafone, T-Mobile, and O2.
You can purchase a travel plan that includes internet at any of their stores in Prague. You can also consider renting a mobile hotspot.
#9 Download the Best Apps To Use While in Prague
Below is a list of useful apps you can download to make your Prague visit a breeze.
Mapy.cz: Great for exploring and hiking Prague by walking.
Yelp or TripAdvisor: To get honest reviews on restaurants, museums, tours, and many more.
EatWith or WithLocals: For food or other experiences with local guides
Viator or Get Your Guide: For easily reserving a tour in Prague
XE Currency: To always know how much you're spending in your home currency.
Uber: For getting around the city
Liftago: If you prefer getting a taxi
Google or Apple Maps: For public transportation, walking, and driving purposes.
SitorSquat or Flush: For finding public restrooms
Wifi Map or Wifi Finder: For getting help in finding Wifi throughout Prague
We also recommend for you to review the common filmmaker mistakes, so you can definitely capture you shots well and in style while in the city.
Prague in December is amazing, isn't it? There are really lots of good places to go to and things one will feel really excited about.
But like any other country, there are also things that we suggest that you avoid when in Prague. These things will help you make your Prague trip even more fulfilling and memorable. And yup, it's best to know these before you're even there.
So yup, let's go to the worst things to do in Prague.
Prague in December: The Worst Things To Do
Prague is indeed a beautiful place, but some tourists would often make mistakes that would make their travel less admirable in their overall experience. And that is what you would want to avoid.
Below are some of the worst things that tourists do when they come to Prague. Please keep in mind not to do any of these to have a better Prague in December experience.
#1 Forgetting That They Don't Use Euros
Prague has its own currency called Czech Koruna or Crowns. While some places may accept the Euros, the Czech Crown is still the most used here.
One mistake tourists usually does is just going to any exchange houses and just doing the exchange right there, without even checking how horrible the exchange rate is. Did you know that some money changers would charge up to 40%? Crazy!
The closer you get to the Old Town Square, the worse it's probably going to get. So, stay a little bit farther out. Ask your hotel for a good one that's not gonna rip you off. You can also search online to see which one provides the best rates for tourists.
Tip: If you see a zero commission sign, it's really zero in commissions but most likely they're going to give you a bad rate.
#2 Taking The Conversion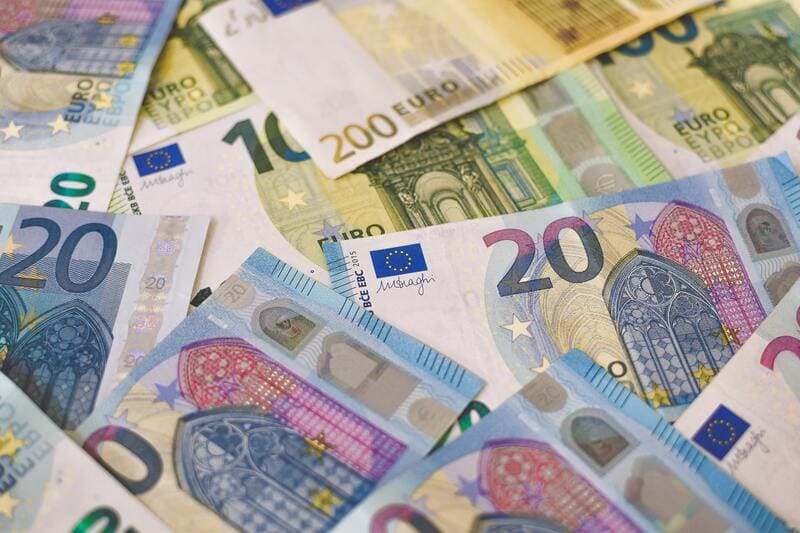 When you use your credit card to pay, it will give you the option to convert it into Dollars or Euros so you would know how much exactly is going out of your bank account, and usually, the exchange rate for that is bad to the point that you can lose twenty or even thirty percent of your money's value.
Make sure to always decline the conversion. If they ask you if you are sure, just let them know that you are a hundred percent sure that you'll just want to pay as is. You won't need the conversion.
#3 Skipping Out On The Local Czech Food
The local food in Prague is awesome so don't ever miss it when you visit the beautiful city. From their dumplings to their pork dishes, you will definitely enjoy it and you'll for sure go home with a happy tummy.
Some tourists would often make the mistake of missing out on Czech food because they would see an Italian restaurant nearby or even a Chinese restaurant. Other tourists would even just opt to go to the ever-so-famous fast foods such as McDonald's and Burger King instead of trying local dishes.
If you don't try Czech food, then you will be missing a lot in the Czech experience of your tour. So, make sure to ask your hotel's front office what good places you can go to to try local food in Prague.
#4 Not Being Careful of Pickpockets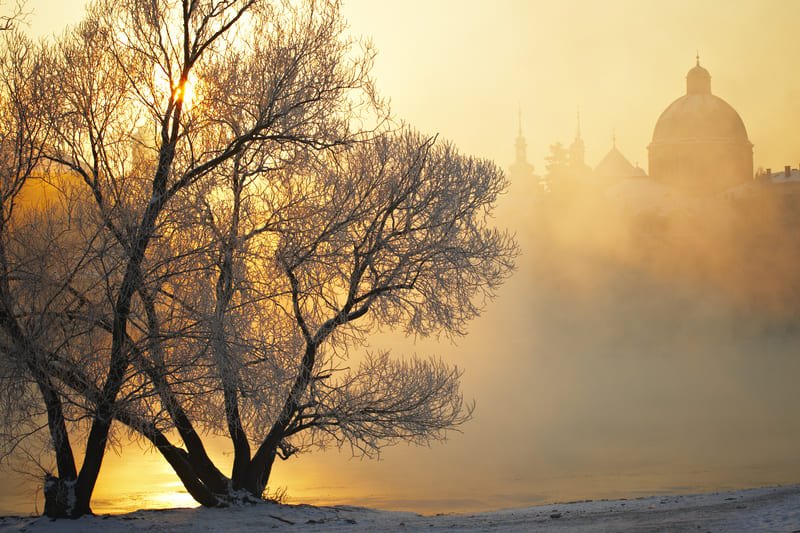 Prague is a city with many tourists all the time. And like any other crowded places in the world, pickpockets often scatter themselves a lot. This is especially true when it comes to major attractions in big public squares such as Wenceslas Square.
Always see to it that you watch your valuables and use common sense all the time. Also, watch out for scams aimed at tourists, which are unfortunately quite common in Prague.
#5 Ordering Just "Beer"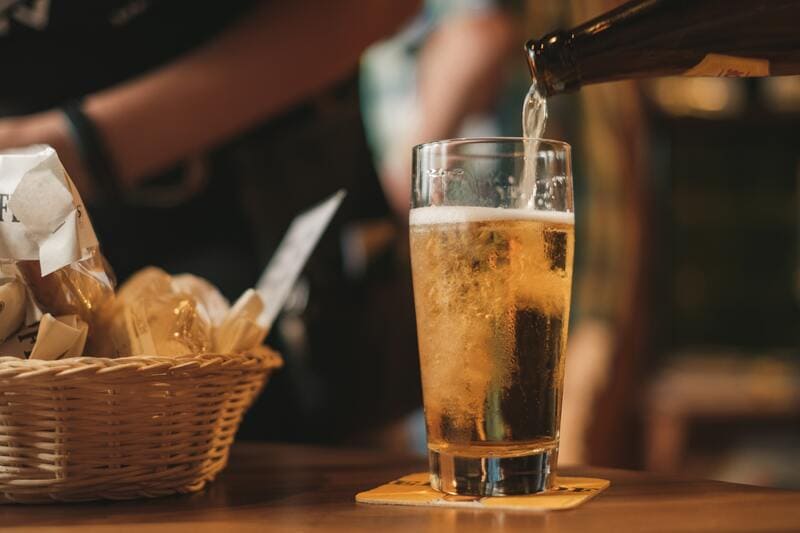 Yup, people make the mistake of ordering just "Beer" in Prague.
When you go to the famous squares, of course, it will obviously be more expensive. However, if you just say "Beer", chances are they will be giving you the most expensive beer that they have on their menu.
To avoid this, make sure to ask for the menu and tell them what beer they want to order. Point to them the beer you want on the menu so you would know what you'll be paying for and what you'll expect to get.
A lot of tourists get upset with this so don't let this happen to you. Always ask for the menu, and you'll surely be fine.
#6 Not Realizing That There Is a Lot More To See in Prague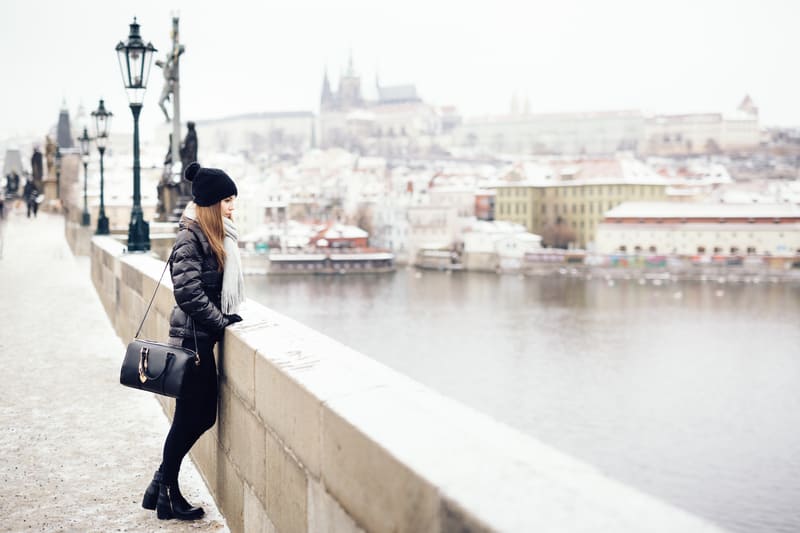 Do not make the mistake of just going to the famous spots in the city such as Old Town Square, Charles Bridge, and Prague Castle. This is a mistake that a lot of tourists do.
They just go there, thinking that those places are everything that they need to see. Well, let us tell you, Prague is so much more than just those three!
Out list above shows you the best places to go in Prague and we really recommend seeing all of those. Explore more of Prague and we're sure that you will definitely not regret it.
#7 Missing Out The Sunrise On Charles Bridge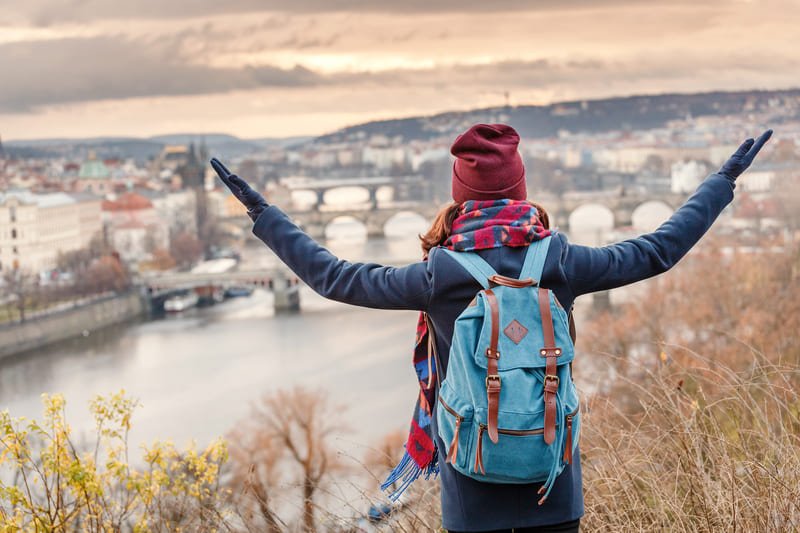 The sunrise view on Charles Bridge is one of the most beautiful sunrises you can find in the world. When you come there in the morning, there are usually very few tourists, especially in December, so take that opportunity to witness the best sunrise ever. Take note that in wintertime, the sun rises from 8:00 AM to 9:00 AM.
Tourists often make the mistake of missing out on the nice sunrise because it is too early in the morning, But if you can wake up, then go ahead and see it for yourself. It will be worth it!
If you are also partying late at night, you may want to go here after the party so you'll get to see a nice view of the sun on Charles Bridge before you back to your hotel and sleep.
If you really can't, you can also opt to just view the sunset in the afternoon. However, it is not going to be as pretty as the sunrise, but still, it is a gorgeous view to see.
#8 Not Realizing Its Crowd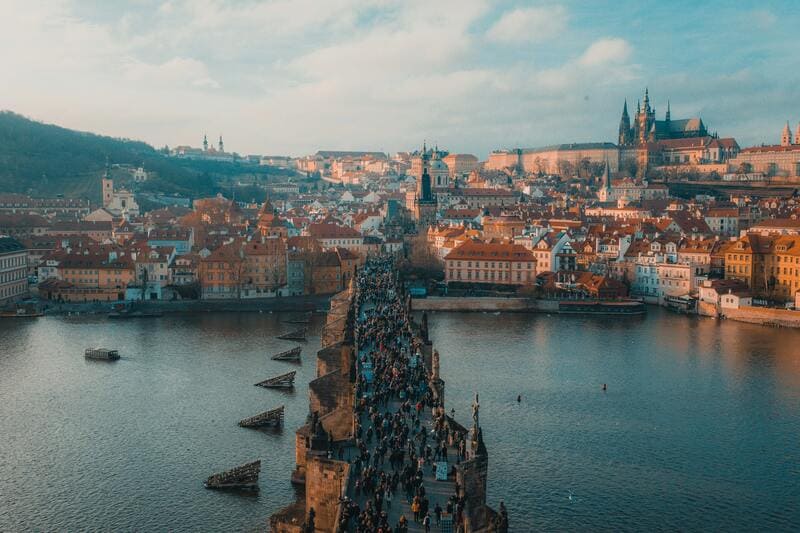 Prague in December (or any other season) is an extremely popular destination for people all over Europe and all over the world.
A lot of people that come to Prague would often arrive Friday and will leave around Sunday, which means you shouldn't make the mistake of waiting until the last minute to book your accommodation.
Of course, there are a lot of accommodations in the city, but if you want to get a good one that is easily accessible to tourist spots or one that has a price that is reasonable, please plan ahead. Book earlier than usual. It will save you time and stress.
Prague in December: Conclusion
As you can see, Prague in December is a true Christmas in wonderland. In fact, Prague is a wonderland all year round. History is also very much alive in its narrow streets. For centuries, Prague is indeed a good place to go relax, unwind, and learn.
There is a lot of stuff to do everywhere here, no matter where you find you are. Knowing what is good and what is the best basically just boils down to each person's taste.
Having world-famous attractions, inspired writers and artists, and great beer are just some of the few things that make Prague an incredible place to visit.
If you're soon going to Prague, we hope that this guide has inspired you to be more excited about your upcoming trip. Always prepare what you can and learn the things prior to coming to maximize your overall experience in Prague.
If you are having second thoughts about coming to Prague, may this guide be your sign to book your tickets now! December is fast approaching, and enjoying Prague during this beautiful time of the year is definitely a bucket-list kind of thing to do.