There's no doubt that YouTube has become bigger and bigger as the years pass by. It's like the main virtual stage to show what you've got to the world. And if you are one of the people who would really like to know how to make YouTube videos that get viewers' attention, then this article is written just for you.
Your audience will be your best friend when making YouTube videos. You have to make sure your videos are top-notch in order to make them watch you.
In short: Make YouTube videos that are of high quality and you'll be off to a good start.
But how are you going to do that?
No worries, we are here to help you.
In this article, we will walk you through every step that you'll have to take from idea to upload. We will help you know all of the strategies of the successful YouTubers out there and how you can do it as well.
It's not a walk in the park, but with the right passion and steps to follow, it is actually very achievable for you.
So, let's begin!
Step #1 Generate Strong Ideas
Before you start with anything, of course, you would need to start with an idea first. Find something that grabs the attention of your viewers and make YouTube videos with it.
Make them intrigued with what you do. When your idea and concept are clear and exciting for you, then it will be the same for your audience as well.
Below are some tips we would like to share on how to generate these ideas accordingly.
Identify Your Target Audience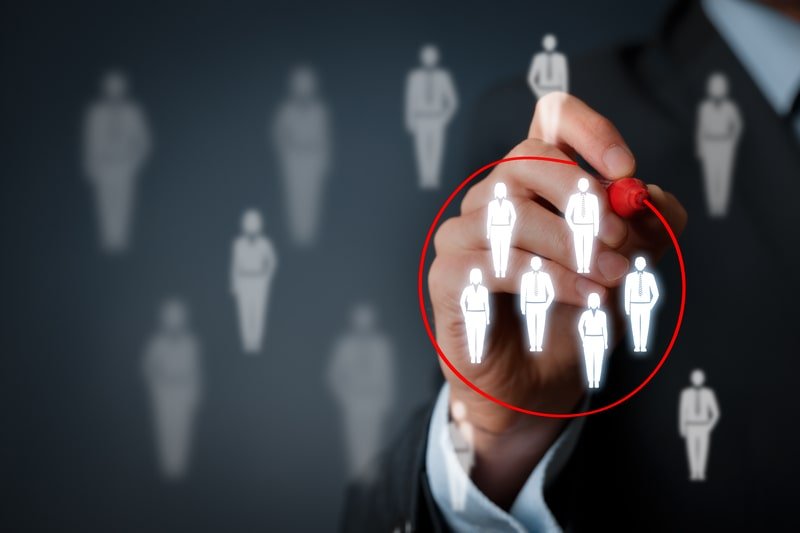 Know your audience as much as you can. Enter their world for a couple of weeks if possible. By doing this, you are putting yourself in their shoes and you are slowly learning what they want and do not want.
Learn about their interest, and hobbies, and research more about them. You can also look at other YouTube channels and see how they interact with their audience. Check the comments of your potential audience and see what they want to see more of.
Then make YouTube videos like that.
Start With What You're Good At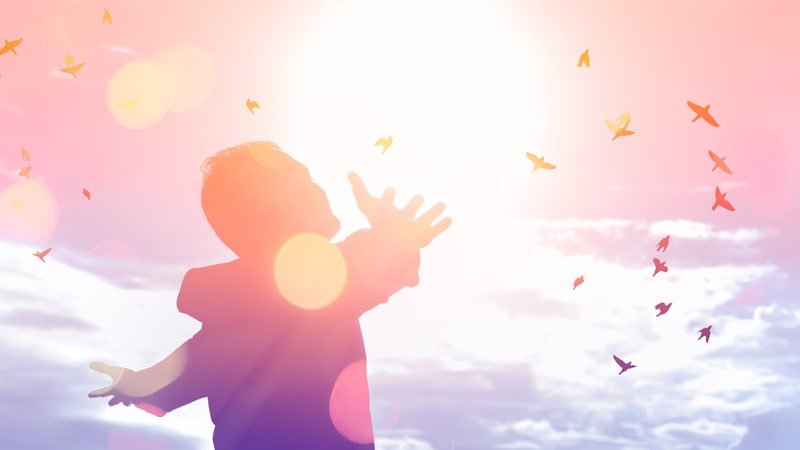 This is the best way to start because you are already passionate about this—that is why you are good at it!
If you love personal finance, you can start to make YouTube videos about money and budgeting. If you love traveling, you can create travel vlogs that bring your viewers to wherever you're going.
You can literally do everything you want on YouTube, so why not start with something you are already interested in?
Once you already have an idea in mind, you can also go to Google Trends to see what topics are trending recently, and you can ride that trend, too. Always keep in mind to get feedback from your viewers as well so you know what to improve on.
Research Topics & Keywords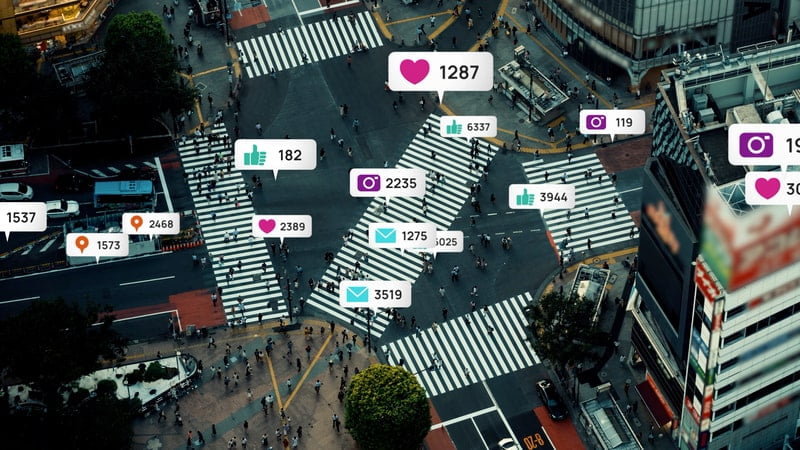 This is very important because without these, you may not end up reaching out to your viewers. Or maybe you did, but not fully maximizing it. And of course, you wouldn't want that.
Find the trending topics in your chosen niche that everyone is talking about. Go where everyone is going. Then show up your unique take on it.
As for the keywords, these are the words that your audience is looking for that will make them end up in your video. You have to make YouTube videos that have the right keywords in them. You can use Google keyword planner for this, too.
Step #2 Plan Accordingly
Planning properly helps you have a smooth journey in making your YouTube videos—and this is very important.
Make sure you structure your content appropriately, organize your ideas well, and make sure that you have a strong and clear message all the time.
Let us detail that out below.
Pick a Clear Topic For Your Video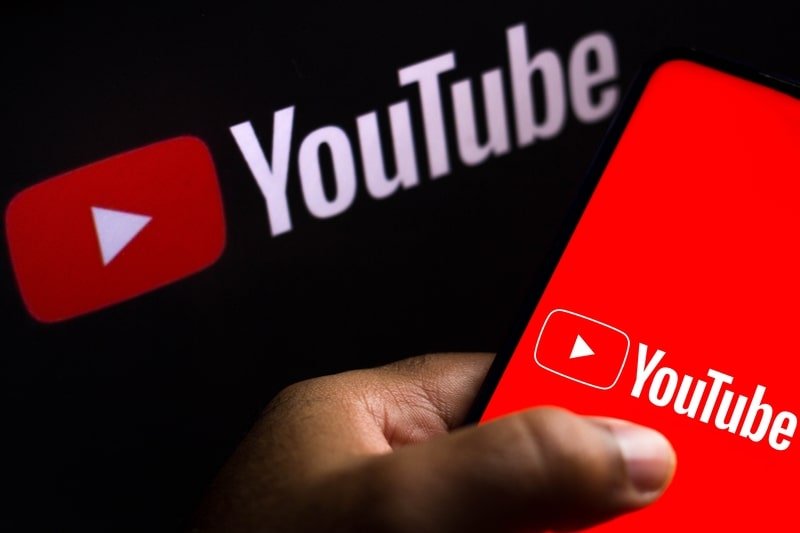 People tend to click a video when the topic is clear. It has to be specific and not too general. Make sure it draws their attention, too.
For Example: Instead of "Castles in the Czech Republic", you can say, "Czech Republic's Best Castles: Your Ultimate 2023 Travel Guide".
If you were the audience, which one would you click?
You decide.
Outline Your Main Points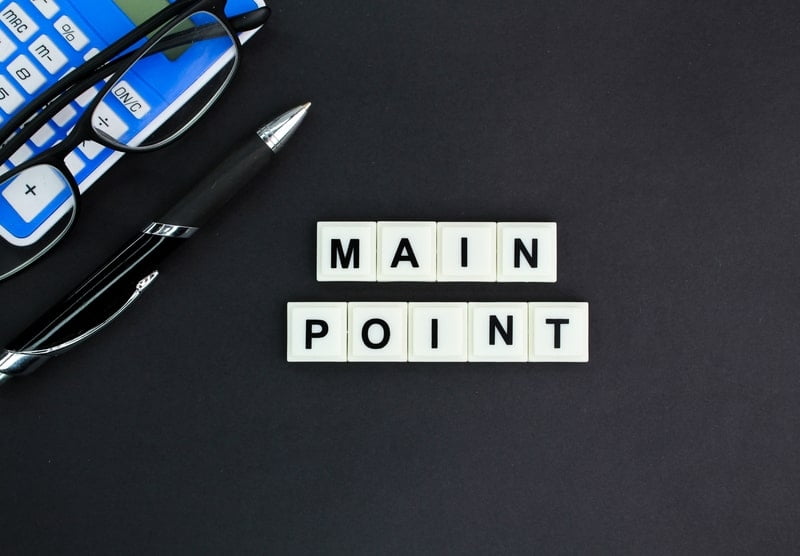 This is like a roadmap for your journey. If you outline your points, you will never get lost in what you're supposed to do.
You can do this by thinking about what items you want to share with your audience first. List them all. Then under each item, you can add sub-items or some notes that will guide you along the way as you get to these items.
This way, you will get to cover everything you need when creating your video. This is very simple but most (if not all) successful channels use this to make YouTube videos like a pro.
Know the Structure of Your Video
This is like a sandwich where there is a top, middle, and bottom. Make sure your videos have a starting point, body, and ending point.
Start with an introduction, then show them what you want to share, and then end it well by wrapping up all of the topics you have discussed. You can also use the ending part to advertise your other videos and make them want more of your content.
Always ask them to subscribe to you at the end!
Check Your Video Length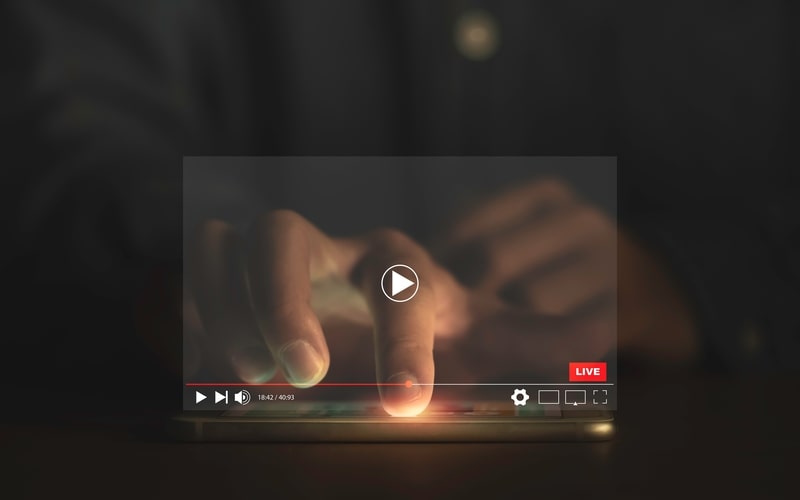 Always consider your audience's attention span when creating a video. The attention span of humans is usually short so make sure to create a video that doesn't waste their time.
Shorter videos of around 3 to 5 minutes do really well. If your topic is complex, try to make it fit in a 10-15 minute video.
Check out this short video by HayotFilms that would pass the attention test.
Step #3: Have a Nicely-Written Script
Yup, a well-written script has so many benefits for you.
It will not only guide you but also keep you on track with what you need to do. By following a script, you will also feel more confident with what you're saying. And confidence is very crucial in to make YouTube videos, too!
Here are some tips for you.
Learn the Elements of a Good Script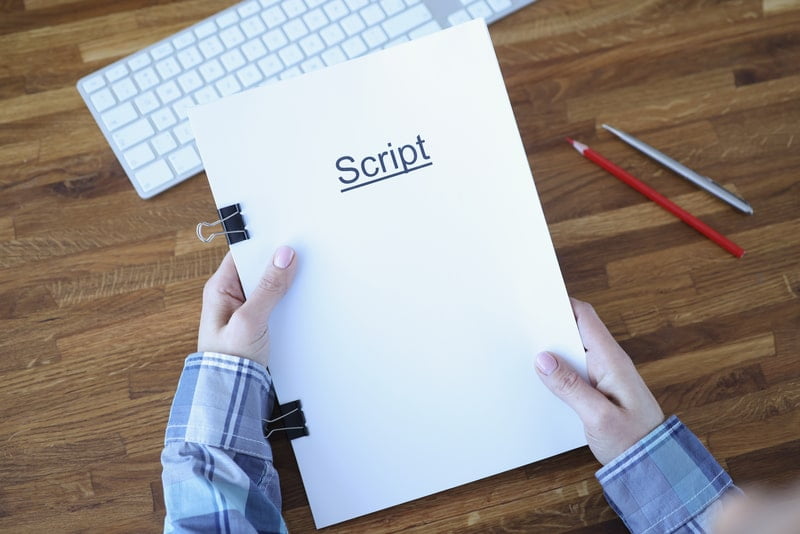 Here is a quick summary of these elements:
Dialogue/Monologue – These are the conversations you or the characters have in your video.
Narration – This is the storyteller that is guiding your audience through the story.
Key Points – These are the main ideas that you want to share throughout your video.
So, when making your script, make sure you have these elements in order for your video to be informative and entertaining at the same time.
Make it Engaging & Easy To Follow
To make your script like this, we recommend you use a conversational tone just like talking to your friend. This will connect you to your audience better.
You can also divide your script into smaller paragraphs for easier readability on your end.
Make sure to also add humor and storytelling that can connect to your viewers' emotions—all of this while making your video short and concise.
Unleash Your Storytelling Skills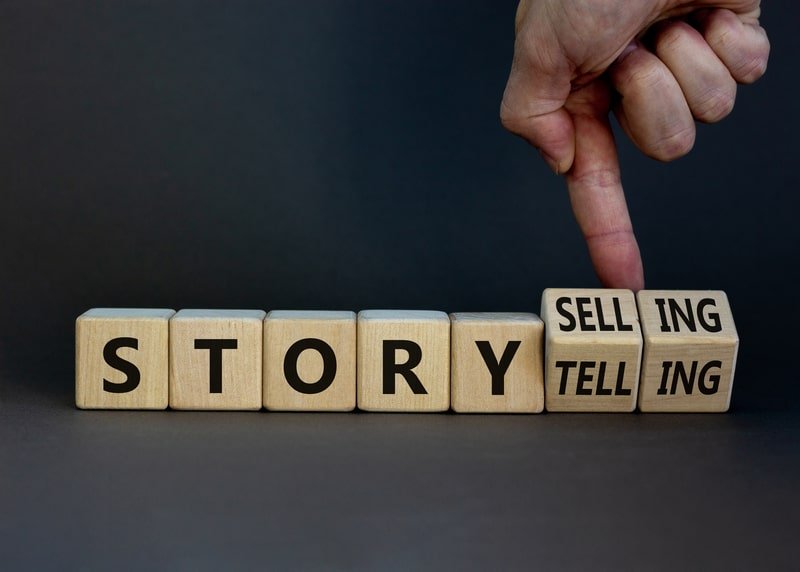 Stories are really powerful. So make sure to inject stories in your videos as much as you can.
Make your audience imagine what you have been through. Make them relate themselves to your experiences.
Whether it's a horrifying experience or even the funny ones. The more they relate themselves to you, the more you get to keep these viewers and be able to multiply them.
Step #4: Prepare Before Filming
Being prepared is very important before stepping into the camera. Your prep can certainly make a huge difference in the overall quality of your video. So for this step, we're sharing our guide on how to prepare well to make YouTube videos like a pro.
Gather Your Equipment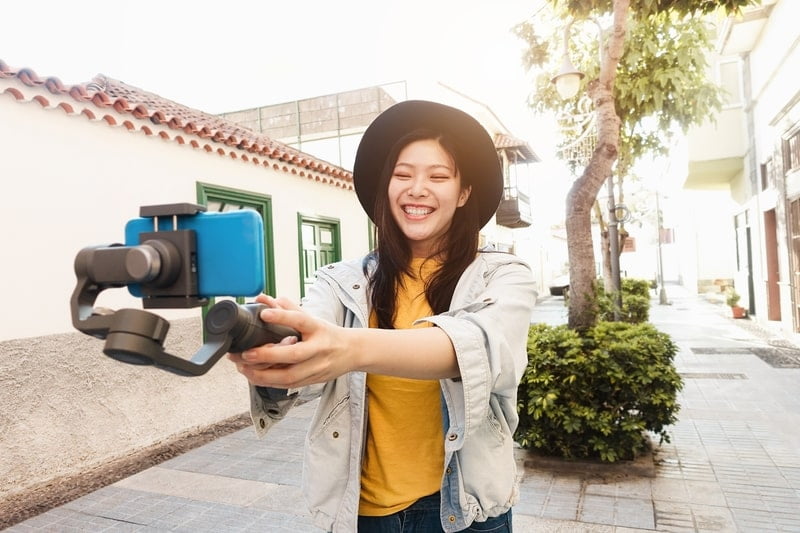 Look at your script and from there, you will immediately have an idea of what equipment you will need.
For example, if you are teaching your viewers how to use the iPhone's cinematic view, then you should have an iPhone with you. It looks pretty obvious, but unprepared people forget the most obvious things most of the time.
Find the Best Filming Location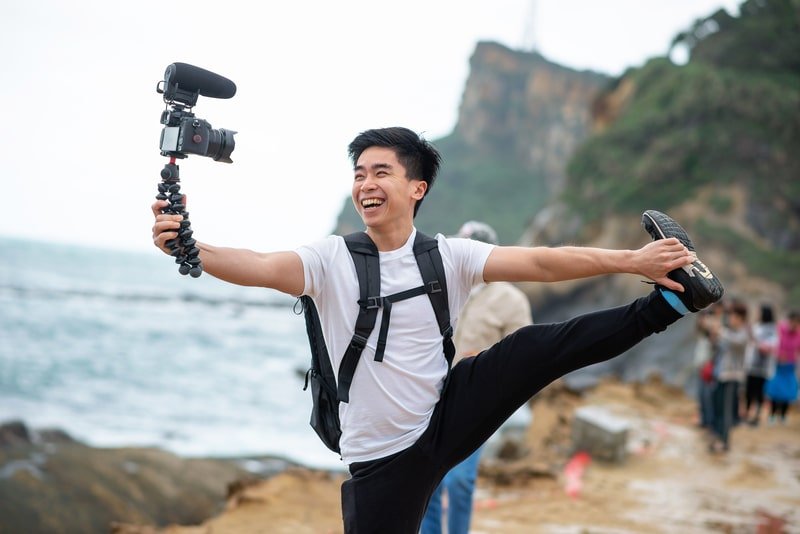 Don't just find an 'okay' location to film. If you really want to like a pro, you will have to consider the best and most ideal location you can choose to film your video.
As mentioned above, find good lighting that compliments you or your subject. Locations with strong shadows or those with distracting contrasts are not recommended at all.
Also, consider the noise in your filming location. Find a spot where there is no (or less) background noise, traffic sounds, dogs barking, etc.
At the end of the day, a nice and quiet filming place makes your voice very clear and that is what you should be aiming for.
Set Up Your Equipment
Make you that you test your camera, audio, lighting, and other equipment that you plan to use before even filming. This way, you will have a smooth filming process.
Position your camera on a stable surface. We recommend using a tripod for this to avoid shaky footage. Check your camera's settings beforehand, too. Make sure it is set for the best quality it can deliver.
Test your audio and make sure your voice is heard clearly and that it is set close enough to you or your subject.
By arranging your equipment well, you are more than ready to make YouTube videos like a pro!
And while we're still at it, here is one more HayotFilms video talking about Hollyland Lark 150.
Step #5: Start Your Filming Process
Think of this process as your very own film. Put all your effort especially if this is the very 1st one you will create. Believe us when we say that your effort will show in the outcome of your video.
If you mess up (which you definitely will), do not be discouraged. Just pause, relax, and then do it again whenever you are ready.
Or, you can follow some of our advice below.
Maintain Good Lighting, Audio & Framing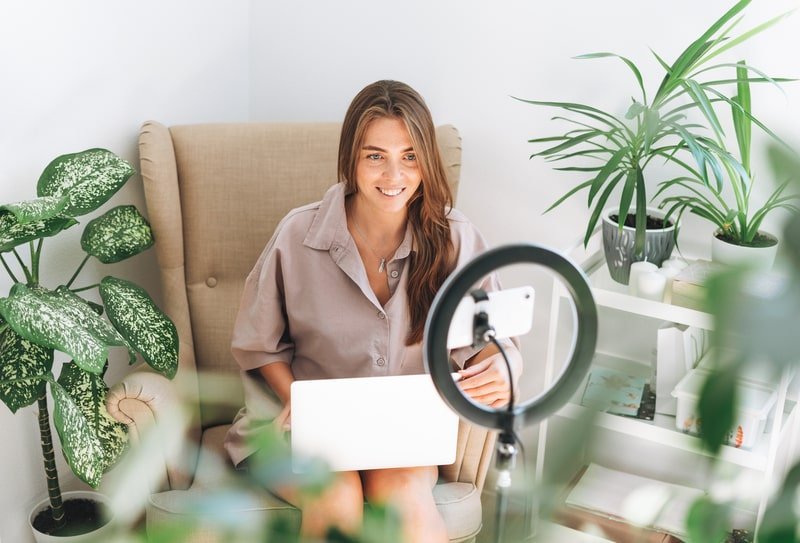 Preparing your equipment is one thing, but maintaining it is another.
For framing, please make sure that you are in the center of the screen, or else it will look awkward. And you may probably have to re-do everything. Keep in mind to make your background as neat as possible too.
We've said this many times but we would like to stress again that lighting is very important. If you can use natural light, that would be great, too!
And again for audio, maintain it by keeping it close to you but make sure it is out of your camera's view. Speak loudly, too. And always be confident with what you say.
Shoot Multiple Takes
This is crucial when you're trying to create a masterpiece. This way, you will be able to find the best version of your videos.
After you finish filming one video, take another one. Then compare. Improve what you would need to improve on until you are satisfied.
Note that you don't have to film the whole thing. Just parts of it are fine. All experts do this as well to produce as quality video.
See below another sample video made by HayotFilms.
Step #6: Put Your Best Effort into Editing
Now, that you're done filming. It's time for editing!
Please do not underestimate this step because this is just as important. Editing will be the one putting everything together to create a well-polished video.
This is the part where you can add effects, transitions, or fix anything that needs fixing. This part also plays a huge part in making your videos look more interesting to your viewers.
Start by connecting your camera or phone to your computer. Then, open your video software and start a new project.
Arrange Clips & Remove Unnecessary Content
Now that you are on your chosen software, it's time to compose your visual story. Arrange them in a sequence that is in your script. Make sure that it flows smoothly and is easily able to be understood.
We also recommend trimming the parts that are not needed or just fluff. These will just make your video longer and sometimes boring. Remember, we want to be short and interesting. Try to learn adding transitions and text overlays as it also adds to the depth of your context.
Learn About Color Correction & Audio Adjustment
Color correction makes your video look better by adjusting the colors and contrast, while audio adjustment makes it more friendly and easy for your viewers to listen to you.
Choosing music that fits the topic of your video is essential, too. Make sure it's not too loud or not too soft. If your video is about parties, don't choose a piano sound. And if your video is about tips and How-Tos, never choose loud and fast music as it will distract your audience.
Overall, color correction and adjustment come hand in hand to make YouTube videos as neat and as perfect as they can be.
Step #7 Make An Interesting Thumbnail & Title
Did you know that your thumbnail and title can make or break your video views?
Yup. It's basically the first thing that your potential viewers will see. It's your chance to make sure that they will click on your video. And you can only grab that chance if you make an interesting combination of your thumbnail and title.
Let's discuss more of this below.
Make Your Thumbnail Irresistible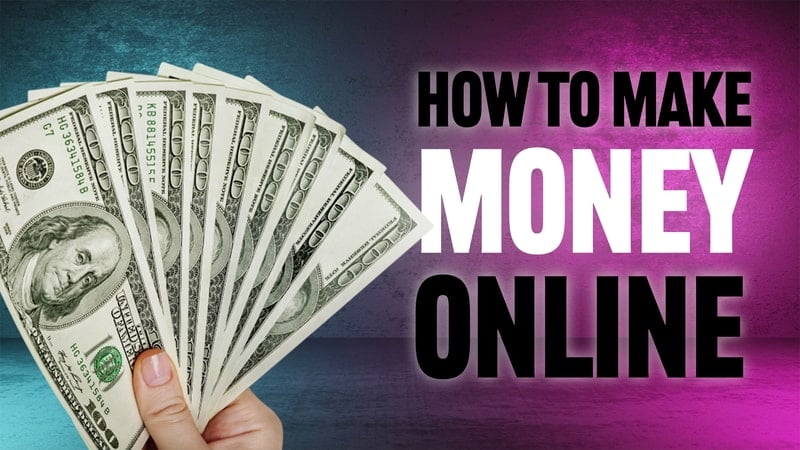 Imagine yourself in a bookstore finding a good book. Are you trying to find a book based on its content? Do you read the entire book first before you realize how that is a good book? Of course not.
You only look at the book cover and the title.
And that is the same with YouTube thumbnails and titles.
Design a thumbnail with contrasting colors and bold text—strong and striking enough to make them click. Use an eye-catching image from your video as well and will spark their interest. Please also use a font that is easy to read.
If you combine all these techniques, you will magnetize your viewers to click on your video and that is how to make YouTube videos stand out!
Craft an Interesting Title With the Right Keywords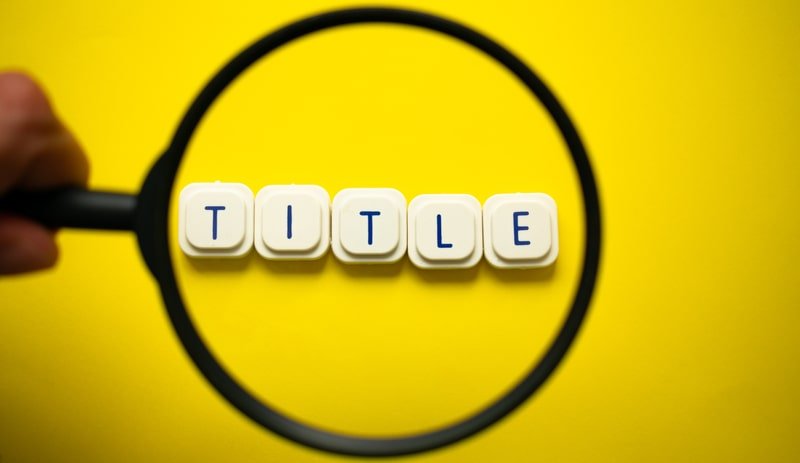 Okay, so you now have a great thumbnail. This time, make sure you have a great title as those two come together.
For example, if you are teaching your viewers to learn art:
Don't use: Hollywood Movies in Europe
Use this instead: The Best Hollywood Movies Shot in Europe: Unveiling Cinematic Wonders of the Old Continent!
See how it easily became more interesting and more "clickable"?
Being interesting is also not enough. Search for the right keywords too (words that your viewers will search for) and make sure that it is injected strategically in your title. That way, you would show up to be the most interesting video title and thumbnail on that certain keyword when searched.
Step #8 Optimize Your Video
To reach more people, you will need to optimize your video. This is to make sure that you are being found by the right people at the right time.
Optimizing your video means you are using the right keywords and key phrases that people will type in the search engines—leading them to discover your video.
Let us explain that further below.
Write Your Video Description with Keywords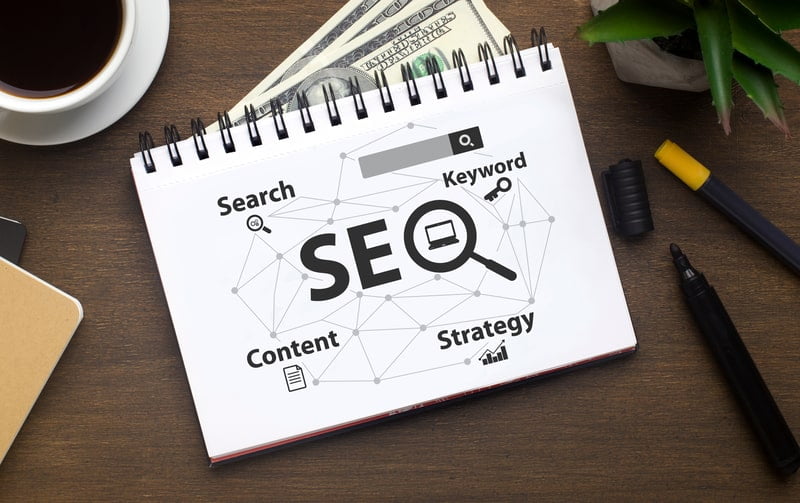 Imagine a book without a single summary at the end. Now, will you buy it?
Maybe. But most likely not.
That is the same with the video description in YouTube videos. The description is like a summary of what they can expect in the video. That summary should include the right keywords that your target audience is looking for, so make sure you take time to know what keywords to use.
You can also add more information about your video here, and tease them into your next video. Another thing is adding social media links to your accounts so that they can know you and what you do better.
Add Tags, Captions, & Subtitles
When you make YouTube videos, don't forget to add tags, captions, and subtitles as these would really help you get more audience, too.
How?
Well, tags help search engines connect to your video! On the other hand, captions and subtitles make your YouTube videos more accessible to a wider audience (hearing impaired, or those who are in noisy areas)
Step #9 Get Ready to Upload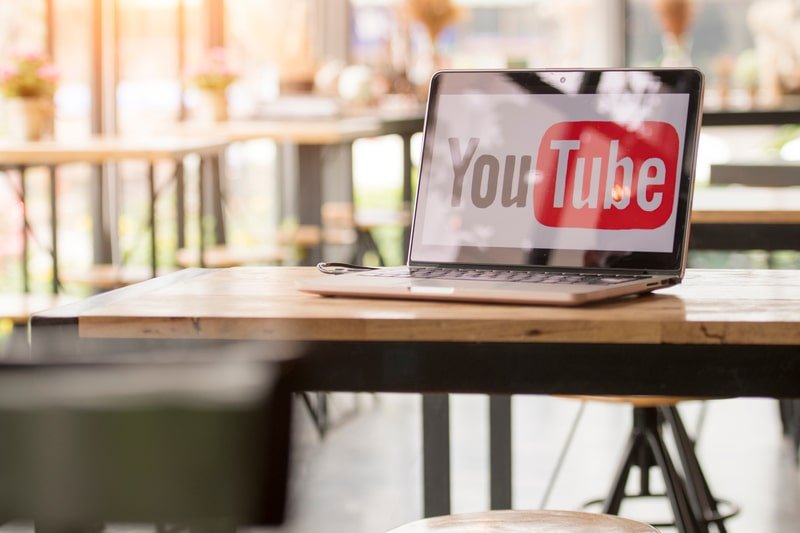 Alright, now you are ready to upload your video!
Just click on the "Upload" button and choose your edited video from your computer and you're good to go.
Make sure your privacy settings are in public if you want to reach a larger audience. After adding all the details, keywords, thumbnails, captions, tags, and subtitles, you may now click on "Publish".
And hooray, you now have an uploaded YouTube video!
So, what's the last step?
Step #10 Promote Your Masterpiece
Okay, this may be our last step, but this is very, very important.
A YouTube video without promotion is like a hidden gem that is being kept by only you. And of course, that is not your goal. You want your video to be known and get a loyal following.
And we can do that through these:
Share Your Video Online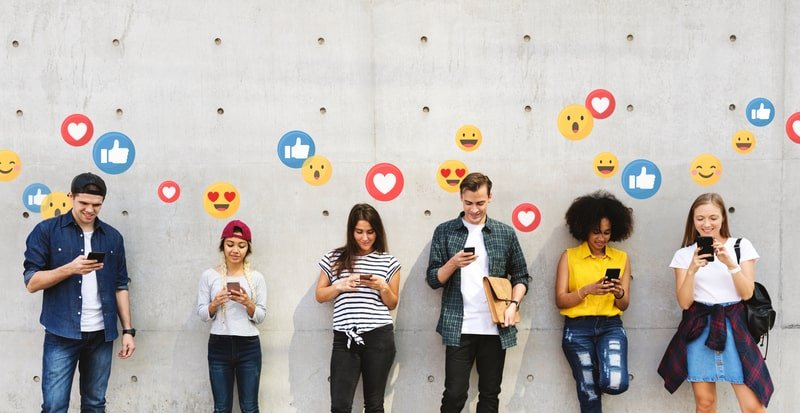 Social media, websites, and online communities are going to be your best friends if you want maximum engagement in your videos. This is how you create noise for you to be found.
Use catchy captions and visually appealing & intriguing images to draw viewers into clicking your video. Use famous platforms with a lot of users such as Facebook, TikTok, Instagram, and Twitter (now X).
Build an Active Community
When you are a beginner and when you have the time, please make sure to respond to every viewer who comments on your videos. Getting a response from you means a lot to them more than you think.
If they have feedback, take it positively and just improve on your next video.
Create an active community as much as you can because this will surely make your audience come back to you and your uploads.
Bonus Step: Always Be Consistent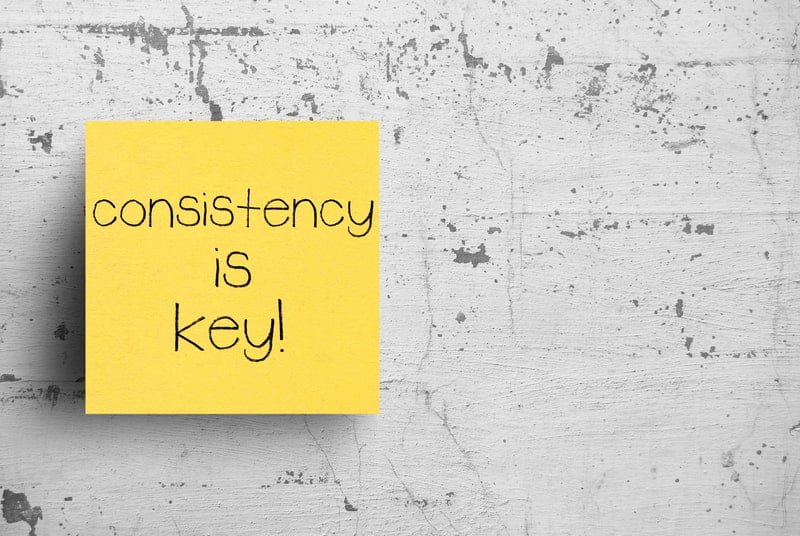 In anything in life, being consistent is always the key to being successful.
And yes, consistency is also important to make YouTube videos like a pro as it builds trust and loyalty to your audience.
Make sure you have a regular uploading schedule so viewers can expect when you will drop your next one. This will encourage your audience to return on their expected date and at the same time, YouTube will know that you are an active user and it may boost your visibility. Win-win, right?
And while we're still talking about consistency, we also want to stress that you need to be consistent in your style, tone, and branding throughout your channel.
Conclusion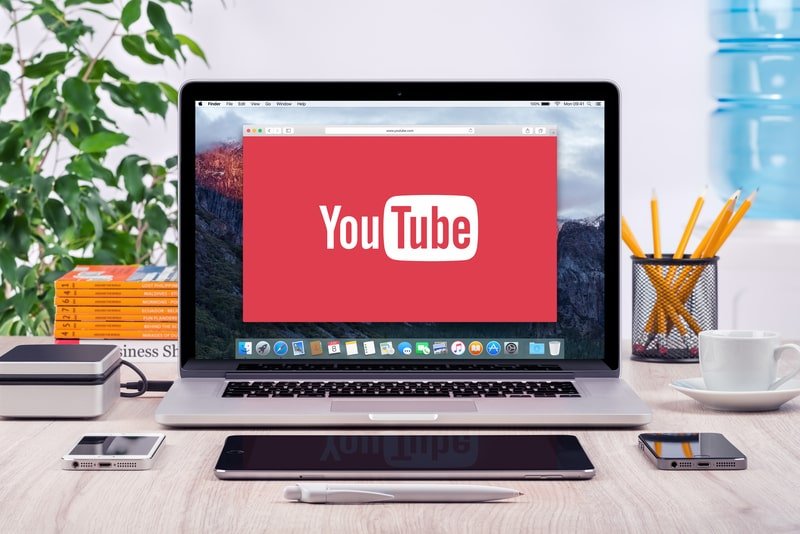 And that's our complete guide to make YouTube videos.
After following our steps above, you should be able to start your YouTube journey the right way. And the more that you upload videos in the future, the more you will improve in your chosen craft.
Before being professional videographers in Prague, we, at HayotFilms, started just like you. And now, we are committed to helping all our clients all over Europe to make countless memories using videos. 
Now is the time for you to unleash your creativity! Start writing your story, film your first video, and the world will be ready to watch you before you even know it.