Have you ever almost purchased something you really wanted but ended up choosing another product because the first one lacks a testimonial video?
Indeed, having a captivating video testimonial could change one's decision in a snap.
Let's say, for example, cameras.
Imagine a camera with multiple customer testimonial videos showcasing its great style, color, durability, and other awesome features. Compare that to a camera with a simple comment in the review section such as 'good camera', and that's it.
What do you think would you choose?
Of course, everyone would choose the one with 'real' customers attesting to how great the product was and how satisfied they were with it.
Regardless of how good the second camera may be, it's easy to know that most people would choose the former option—the one with a testimonial video. This is because people rely on reviews to provide them with the assurance that the product is a good investment and worth their hard-earned money.
And yes, this is where a good customer testimonial video comes in.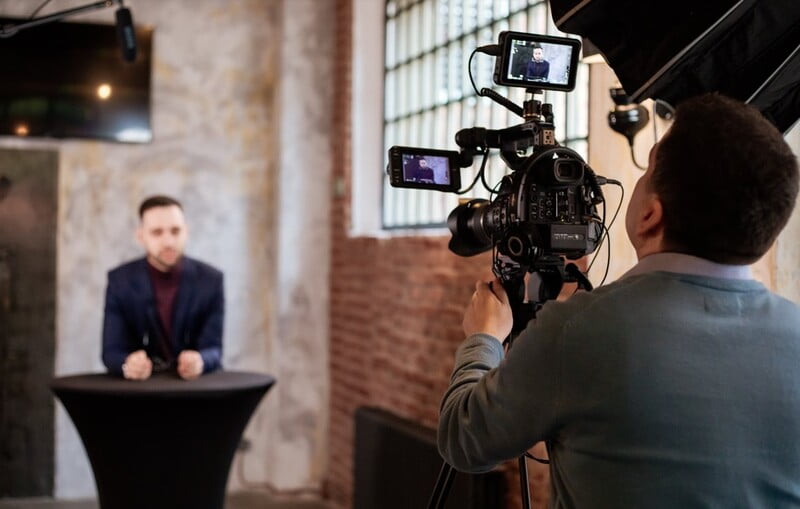 Testimonial videos are timeless digital assets for any company.
Customers are also often suspicious of the claims made by customer service representatives. Studies have shown that people trust other customers more than they trust the word of a certain company, no matter how promising it is.
Therefore, by effectively showing positive reviews and experiences from existing customers, your brand can earn the trust of a larger audience and can definitely supercharge your sales.
That's how powerful testimonial videos are.
And we, at HayotFilms, are here to help you today with our complete guide on how to make a compelling testimonial video that turns browsers into loyal customers.
Sounds interesting?
Then let's get started!
Testimonial Video Statistics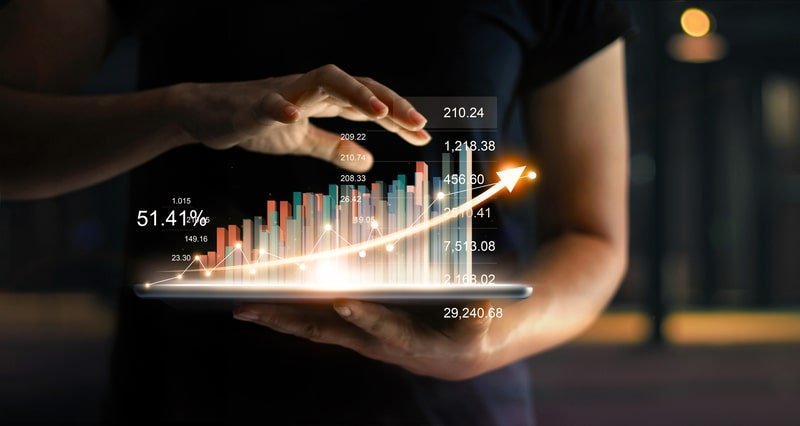 Before we start, is it truly beneficial to invest in customer testimonial videos?
Well, let some of these statistics below prove how effective they are.
92% of customers read online reviews before making a purchase
72% of customers say positive testimonials make them trust a business even more
With a conversion rate of 64%, video testimonials are the most efficient type of video content in converting viewers
After watching a testimonial video, 86% of individuals claim that they are more likely to purchase a product
Your website's organic search traffic can surge by 157% by using a testimonial video, and its chances of appearing on the front page of Google can increase by 53 times.
95% of your message is retained by your customers when they watch it in a video, and only 10% when they read it in text.
Also, did you know that online videos are predicted to make up more than 80% of all consumer internet traffic?
This surely shows that we are slowly moving towards a video-centric world where brands are rapidly recognizing this trend.
How To Create a High-Converting Testimonial Video?
Creating a testimonial video that converts well is not as simple as one would think. It actually requires careful planning and execution to make sure that your video captures the attention of your audience and convinces them to take action.
Below, we will show you our battle-tested steps on how you can make a winning testimonial video.
Step 1: Choose Your Customer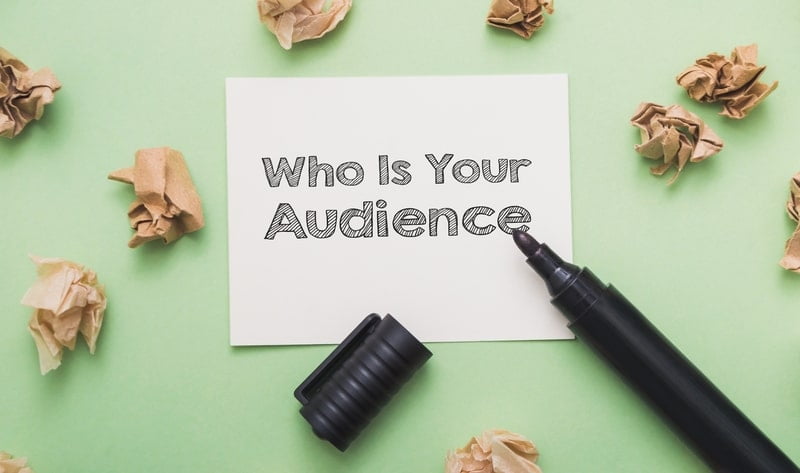 The first and most important step for a high-converting testimonial video is to identify your most satisfied customers and encourage them to appear on camera to share their brand experience.
This procedure may appear simple at first, but it is very critical for your testimonial video.
Why? It's because your chosen customer will be the center of your video and he or she will be a vital reference point for future customers.
Always choose a customer who has had a positive experience with your product. Pick someone who's comfortable speaking about your features and the benefits they gave them.
We also recommend choosing someone who can demonstrate the results they've gotten with your product or service.
Again, this step is very important and we strongly advise you to strictly follow this before following the next steps.
Step 2: Plan Your Testimonial Video
When you watch a testimonial video, you'll notice if the video inspires you to take action or not. And with that being said, it just shows that the amount of planning plays a big part in testimonial videos that actually convert.
So yes, please plan your video accordingly.
Once you already found the right customer, it's time to start planning, filming, and editing your video.
Here are a few things to think about during the planning stage.
#1 Send Questions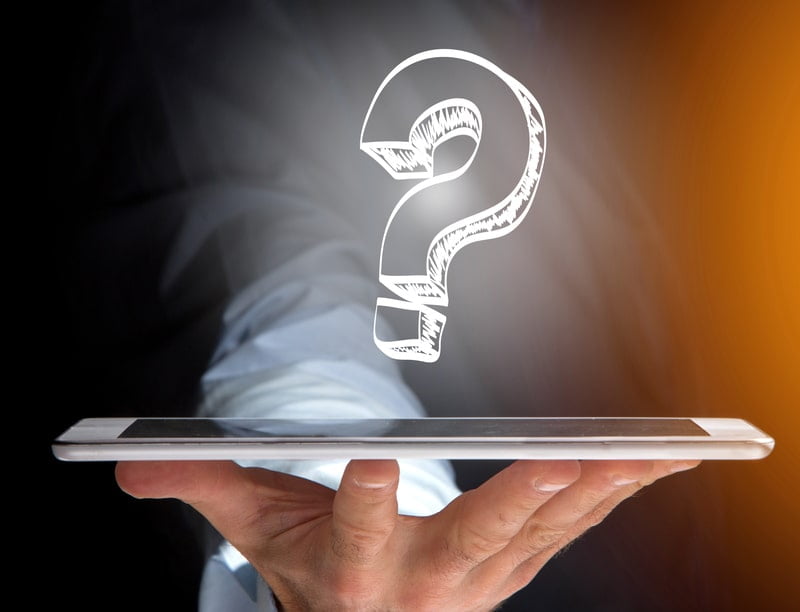 Your customers are usually not professional actors, so keep in mind that they need preparation time. To assist them to create a convincing response, you can send them these questions beforehand.
What motivated you to look for our product/service?
What challenges did you encounter related to it?
In what ways did our product/service help your life?
Can you provide any specific outcomes that you achieved through using it?
What do you love most about our product/service?
These are just sample questions, but you can definitely send them more interview questions according to what you need for your testimonial video.
By sending questions beforehand, you'll essentially assist them in planning what they'll say in the video. This will also give them time to gather relevant data to help your brand even more.
#2 Brief Your Customer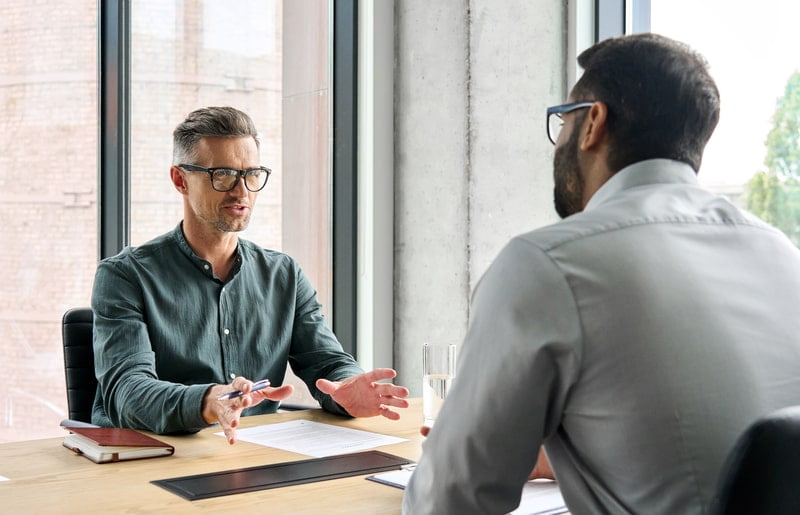 Always keep your chosen customers in the loop. Talk to them about how you plan to shoot the video–whether you'll be meeting in person or just via video conference call. It's important to give them an idea of what to expect, so they can feel comfortable and prepared.
Please don't forget to give them some tips on how to make the video look great! You could always suggest what kind of clothes to wear, where to look, and how to speak. It's basically teamwork, too.
By sharing these tips with your customers, you'll be giving them the tools they need to represent your brand in the best possible way.
#3 Use Your Best Equipment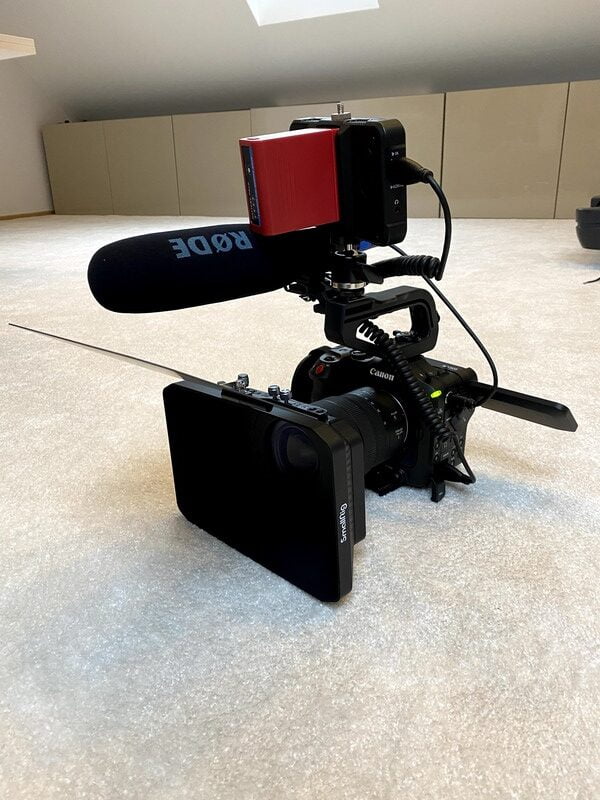 If you don't deliver your message clearly, having a great product or story won't help much. This is why using a good camera is essential.
However, you don't need to go overboard and purchase an expensive camera for your first testimonial video. Simply avoid using your phone if possible.
We suggest using a DSLR or mirrorless camera with a good lens. We also suggest using a tripod or gimbal to get smooth, professional-looking footage.
Don't forget that a good microphone is also crucial for clear audio, especially if your testimonial video is interview-style.
#4 Location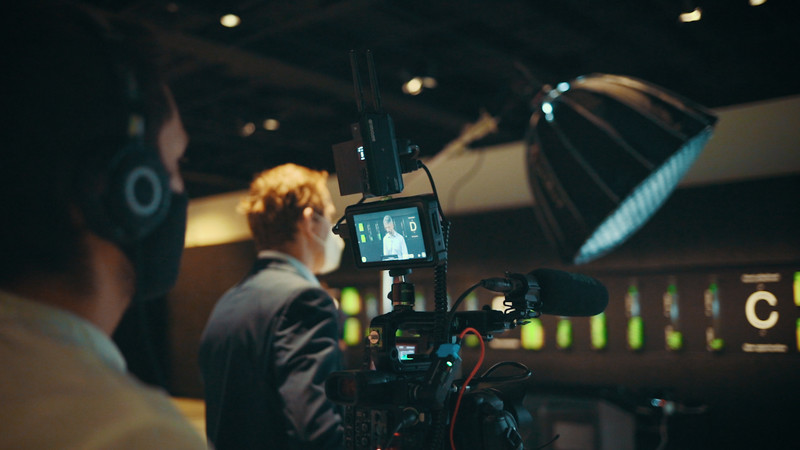 This step is often overlooked, but this is actually one of the most important ones you should always keep in mind in your video planning process.
Choose a location with good natural lighting and no background noises to avoid distractions during the shoot.
You can also shoot your video in different parts at different locations to make it look and feel more professional.
Take note: Your location can also be used to give context to your customer's story.
How?
Picture this: Your customer is sharing a story about how their employees use your product. To make the story more believable, you could have your customer stand in their office with their employees working in the background. It'll create a real and authentic feel.
Indeed, location is key to making the video feel more genuine.
Step 3: Use Storytelling Methods
Everyone says they're the best in their field. And as customers, this could be boring and uninteresting. Because again, everyone already says it.
Well, it turns out that if you want your potential customers to remember what you're telling them, you need to tell it as a story. In fact, people are 65-70% more likely to remember information if it's presented as a story.
Purchasing decisions are mainly driven by emotion. Up to 95% of decisions about what to buy are made unconsciously.
And you have to take advantage of that by using storytelling methods. Here we present you the four key elements you need to focus on.
#1 Client Introduction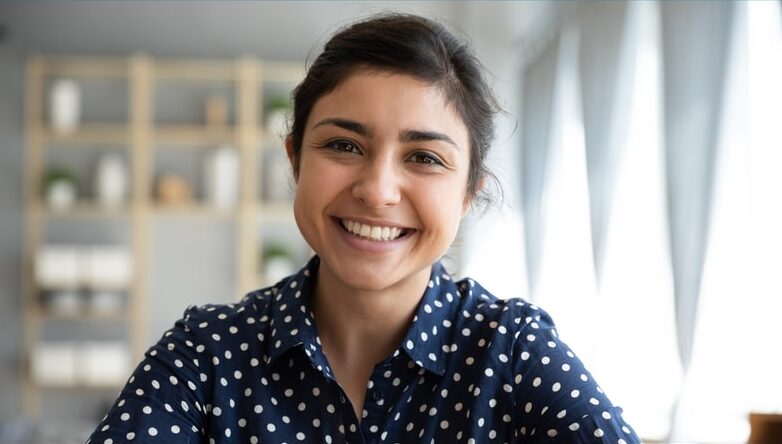 Start with a basic client introduction.
Have them present themselves, their company, and their role. It will help viewers understand who they are and what they can expect from the video. It will also help the viewer feel connected to the client.
For example: If the client is a start-up business owner, other small business owners watching your video will find it more relatable. And the connection you have with them will be stronger.
#2 Customer Pain Points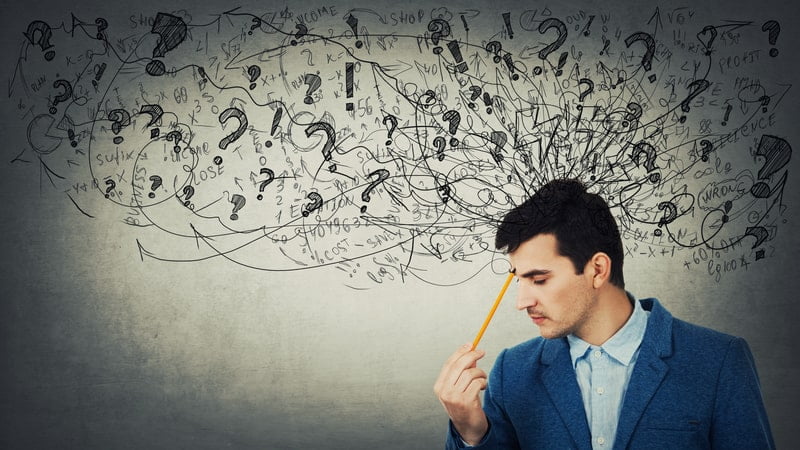 Make sure to hit your customer's pain points and possible fears. Show them how the person in your testimonial video is in the same shoes as them when they started, but now, they are thriving because of your product or service.
Focus on how the customer operated before they used your product. Show similarities so viewers can easily relate.
If anyone with similar problems watches the video, they'll want to see what's next.
#3 Product Use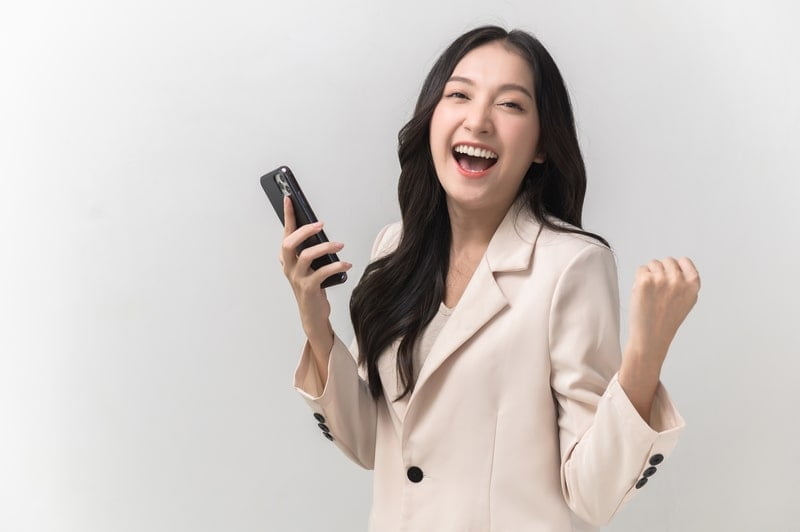 Have your customers speak about their experience in using your product or service. You'll need to customize the content of this section based on what you're offering.
If you're selling a gadget, your customer can talk about how easy it was to use, how long it took for them to get familiarized with it, what was their first reaction when using it, and the support from your team whenever she has questions about it.
This can help potential buyers understand how your product operates and decide whether it is a good fit for them.
#4 Actual Results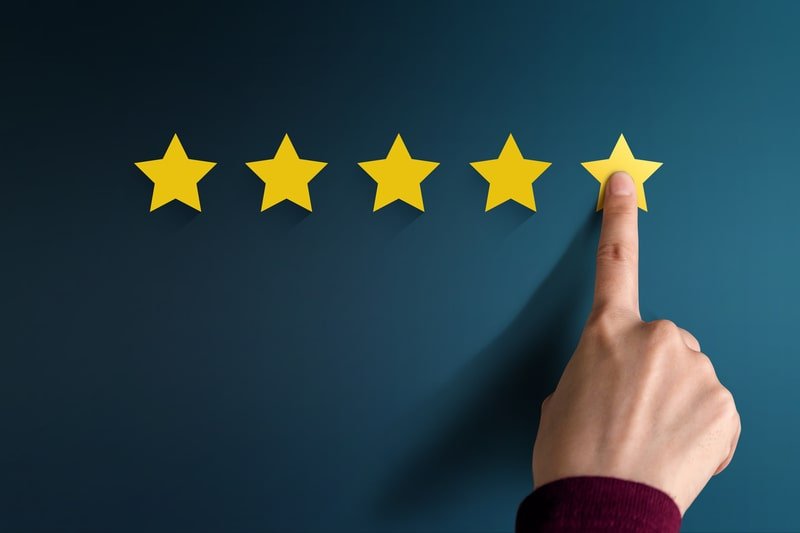 Have your customer share actual, measurable results of how they used your product in your testimonial video.
For example, if your product is about Virtual Assistant Services. Your client can describe how your VA helped them reduce costs by how many minutes or hours they saved since they hired them.
This section may vary depending on what your business is and what you offer. The key is to give your viewers a general idea of how their business will benefit once they sign up with you.
Overall, using these key elements will not only hook your audience, but it will also drive leads to reach out to you.
Step 4: Create a Professional-Looking Video
It is crucial to make your testimonial video stand out from the crowd. The good news is, it's not that hard to make your presence known.
Below are some of our tips to improve your video and make it more engaging.
#1 Shoot Different Angles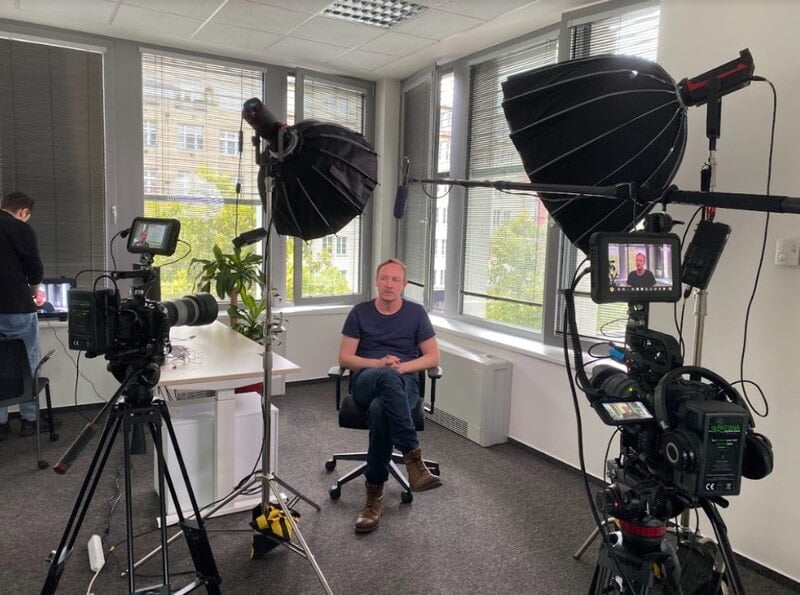 Capture each shot from multiple angles to avoid monotony.
This way, you can mix and match the clips to create a more dynamic and engaging final product. This will also erase the video being boring.
And no, you don't need multiple cameras for this. You can just use your main camera and your smartphone to shoot the other angles.
#2 Add Text and Graphics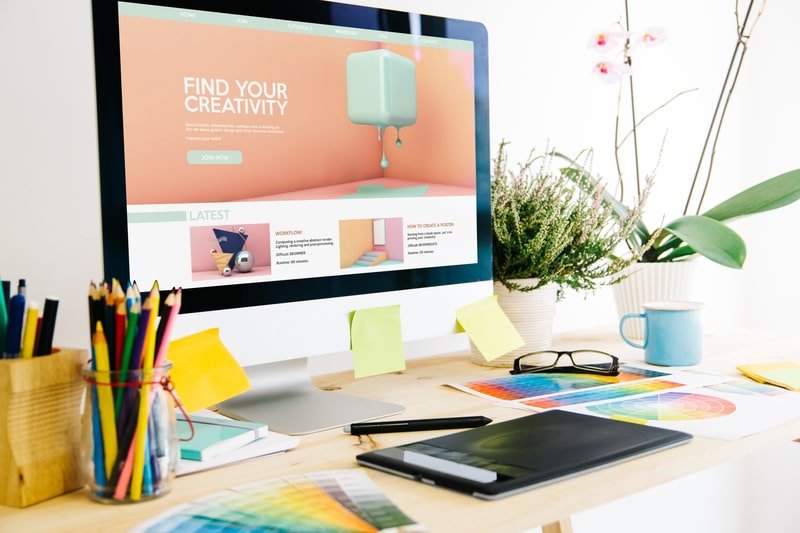 Animations, vector icons, and graphics are a wonderful way to keep your target hooked to your testimonial video.
It helps viewers relate more to whatever your client talks about in the video by reinforcing it.
Adding subtitles is also recommended to your videos so that you can reach out to a larger audience. Some people also prefer reading subtitles so they can understand the message clearly.
#3 Shoot in Abundance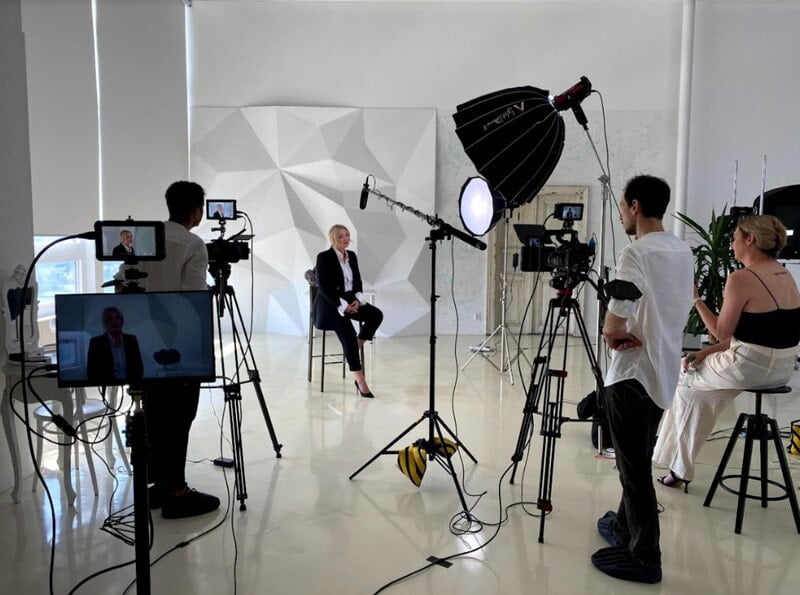 Whenever you are shooting a video, you should shoot a lot of it.
Why?
It's because once a clip is missed, it can't be re-shot. This is especially true for interview-style testimonial videos where you can't ask the customer to return and re-record a part of their story. So it's critical to be prepared and capture plenty of footage during the initial filming process.
Also, shoot plenty of b-roll footage that can be used to enhance the video during editing. Show your viewers different scenarios that can help keep the video engaging to them.
#4 Make Use of Transitions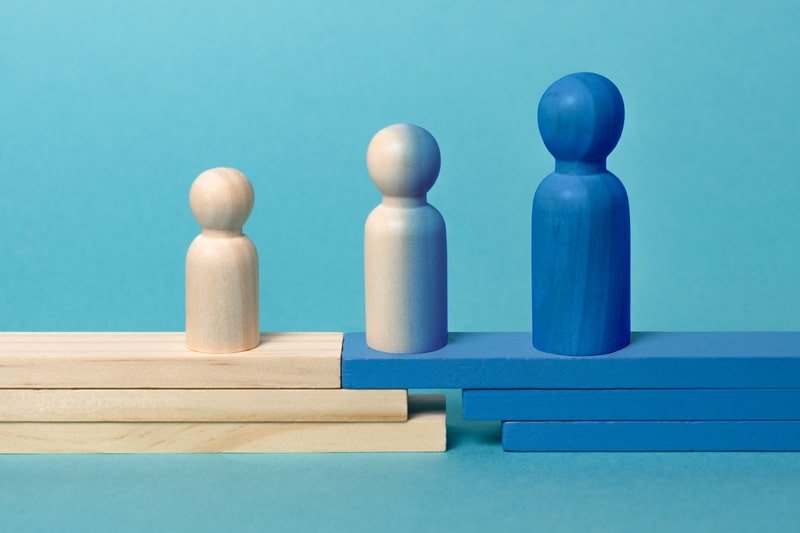 Including transitions in your testimonial videos is a great strategy for improving the overall quality of your final product. 
However, it's please make sure to maintain a balance and avoid excessive use of transitions, as they can interrupt the main message you intend to convey to your viewers.
#5 Keep it Short & Simple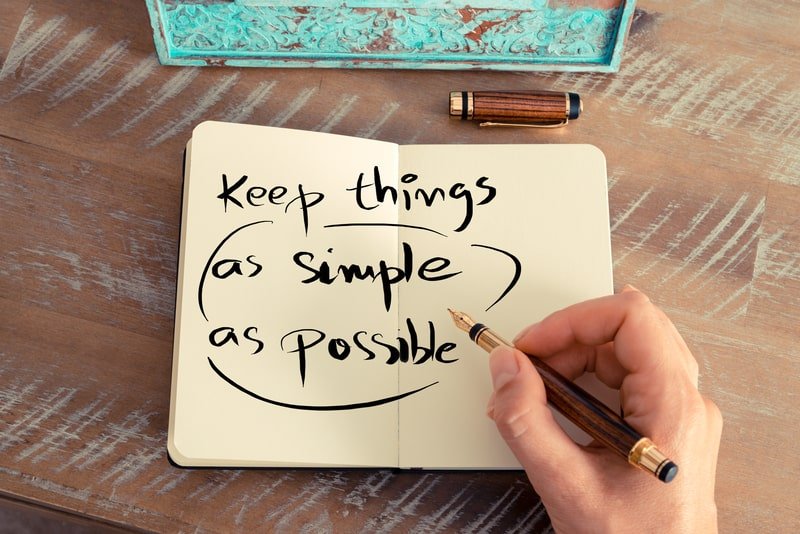 People in general have a short attention span.
If your video is more than 2 minutes, your intended audience may not even want to view it as they might think that it could be not worth their time.
So how do you deal with it?
By keeping it short and simple.
Include only what is absolutely necessary for your story.
Step 5: Upload Your Video to Different Channels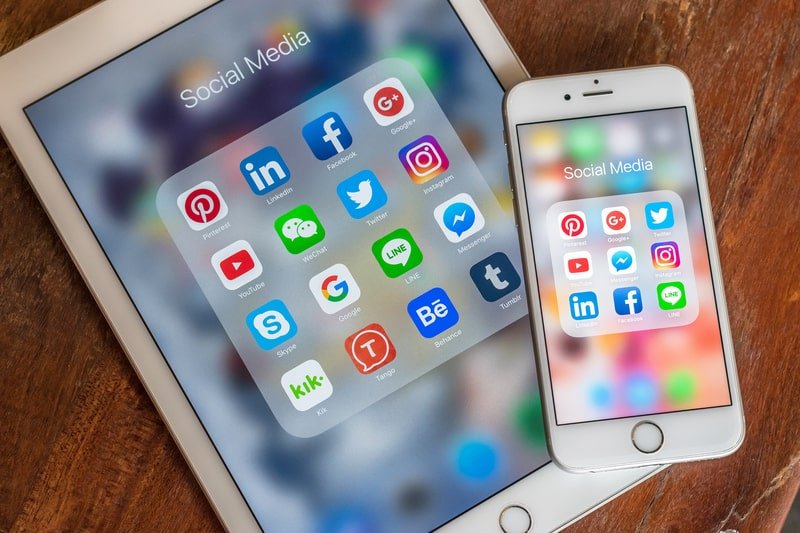 Maximize your edited testimonial video's potential by being present everywhere.
Upload it on YouTube, Facebook, Instagram, Twitter, LinkedIn, and TikTok! If you have more platforms to upload it to, the better. Because you never know where your next customer will be coming from.
How to Get Your Customer to Shoot Their Own Testimonial Video
Authenticity is being genuine.
Everyone loves authentic stuff.
And there's nothing more authentic than a video that's not excessively branded, but rather spontaneously recorded by your own customers.
So, if you're wondering how to motivate customers to create their own testimonials, these tips below may help you.
#1 Check Their Equipment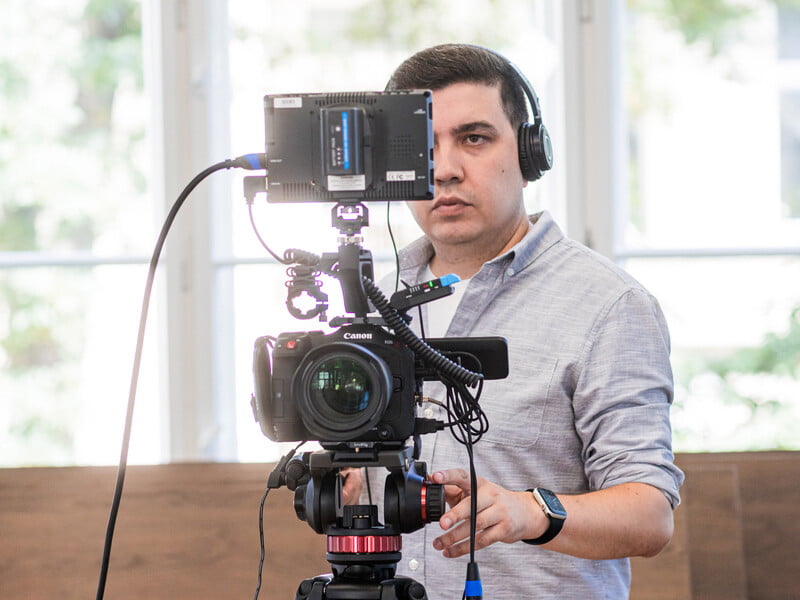 First, you'll have to know if their video and audio equipment is accessible in their home or office.
To do this, you can schedule a meet-up or a video call with them. This will make sure that you know what their technician situation is like. Obviously, an in-person meet-up is better so you can also discuss other things.
If by any chance your chosen customer doesn't have the right equipment to use, you may either choose a different customer or provide them with the correct equipment.
#2 Manage Their Expectations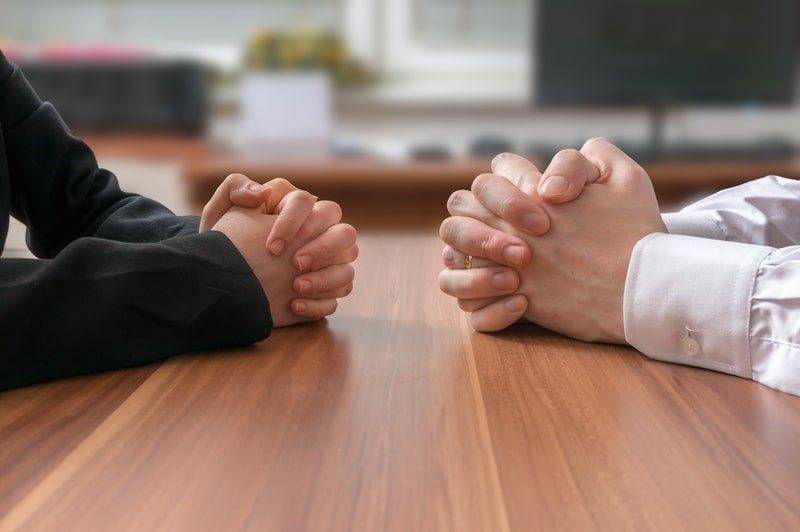 If your customer hasn't provided a testimonial video before and you are the first one they will make it for, make sure you manage their expectations accordingly.
Be accommodating with all their questions. Assure them that what they will be doing is very easy and should not talk too much of their time.
Remember: If customers have too many unanswered questions, they may not take action unless you personally assist and guide them—which means it's your responsibility to address their concerns ASAP.
#3 Provide Easy Instructions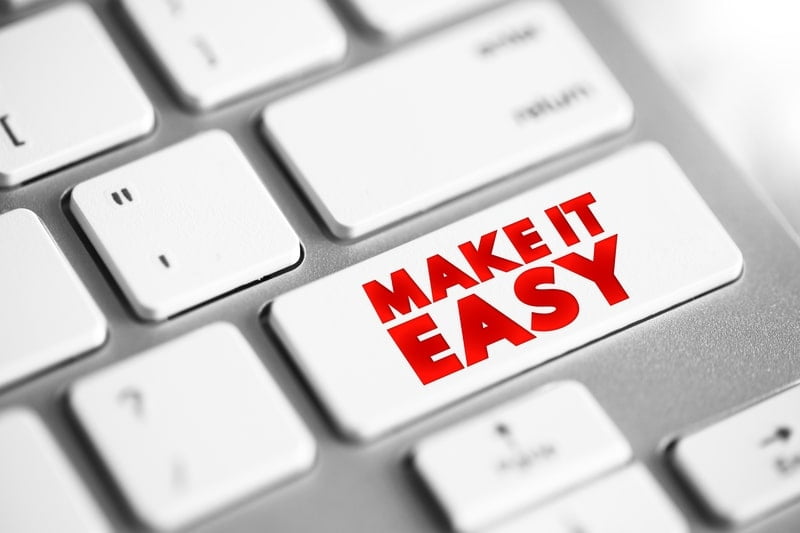 Provide them with clear instructions that can eliminate any confusion they may have regarding the video-making process.
The instructions you provide should be simple and easy to understand, even for customers who may not be tech-savvy.
By this, you can ensure that customers feel comfortable and confident in creating their testimonial videos. Simple instructions can also help customers complete the task quickly.
#4 Offer Detailed Assistance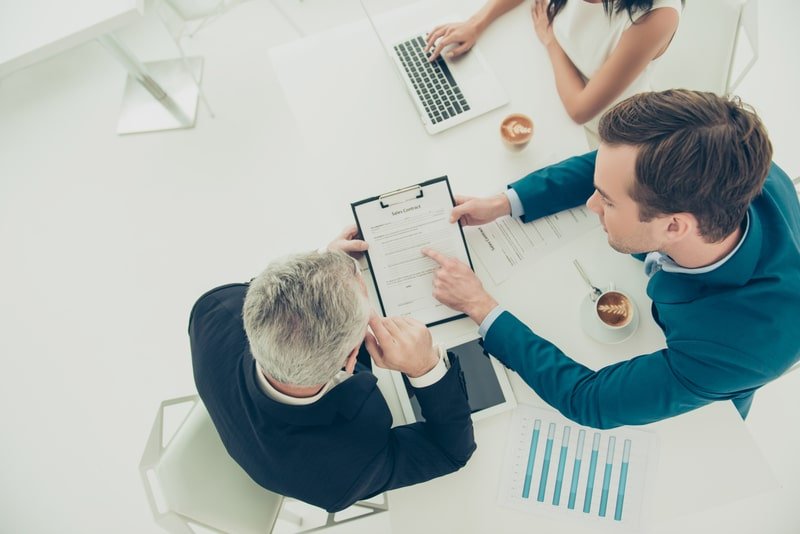 Step-by-step guidance will definitely be appreciated by your customer.
Work with them and they will doubt less.
Start by reviewing the questions with the customer over the phone and allowing them to create their responses. If they express any hesitations, immediately offer to assist them through the process.
You may also offer to help with the audio and video setup. By doing this, customers are more likely to feel supported and confident, which ultimately increases the success of your testimonial video.
#5 Encourage Them to Be Themselves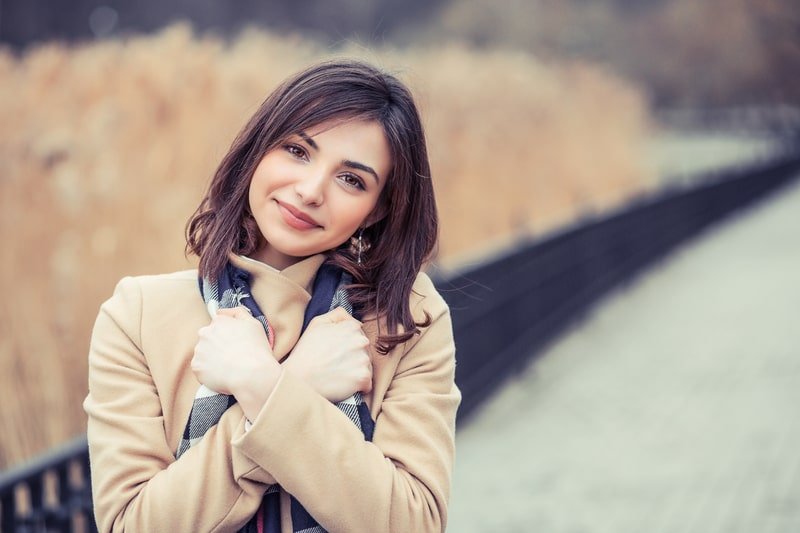 Sometimes, customers may become too preoccupied with the exact words they should use in their video testimonials.
Remind them that it's not about saying the perfect words but just about sharing their story. Have them naturally discuss:
What issue they were experiencing prior to finding your product/service
What were their initial feelings and reaction
What was the outcome of using your product/service
What is their satisfaction level
By focusing on their personal experience rather than what they have to say, they can authentically express their satisfaction with your product/service. And that is what you actually need from them.
#6 Follow Up As Needed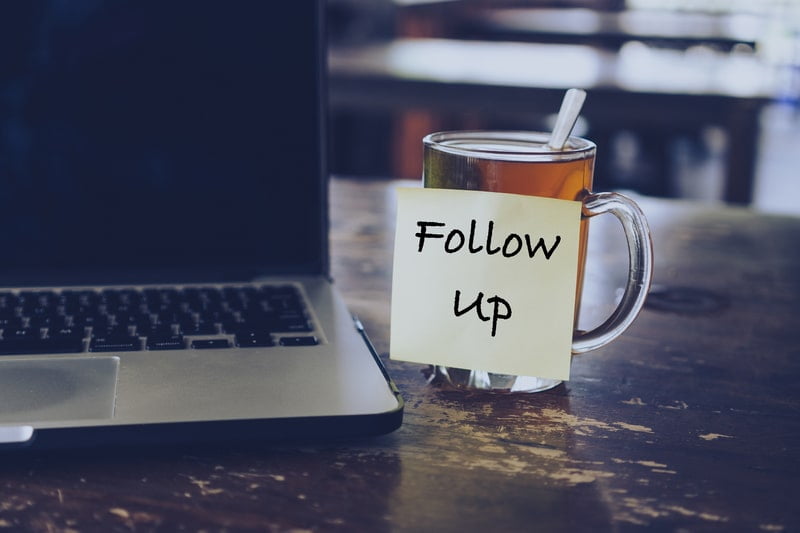 People often tend to agree to things but may they may also easily forget them when more priority tasks come their way.
If they haven't responded to your request, you can follow up with them once or twice but please do not overdo it as it can also turn out to be annoying.
#7 Explain Their Testimonial's Value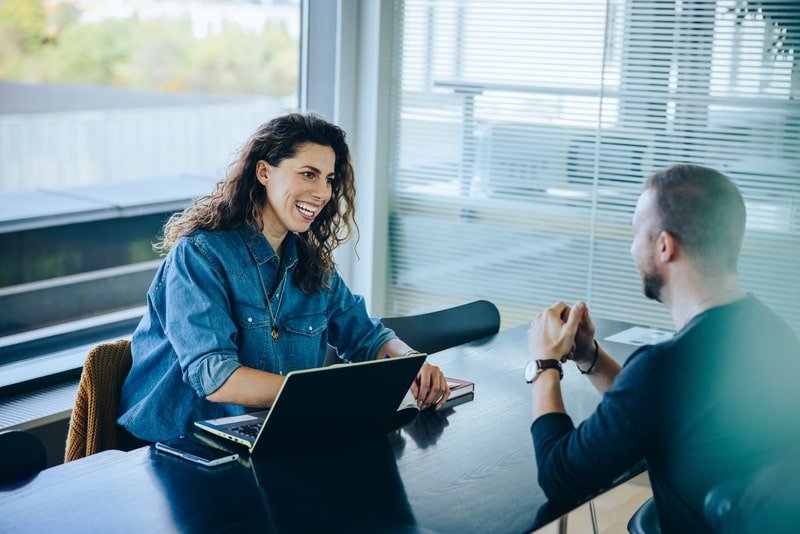 When asking a satisfied customer to create a video testimonial, it's important to remind them why it matters.
Explain how you plan to use the testimonial and why their voice is important to you.
By emphasizing the value of their story, you can motivate them to follow through with creating the video.
Some Testimonial Video Samples
#1 American Express
American Express featured five types of businesses that use their product in just less than two minutes. Targeting different profiles could sometimes be challenging, but a good testimonial video like this can make it work like magic.
In the video, American Express showed that it doesn't matter what kind of business you do, as long as you're partnered with them—they can help your business grow and reach more people for you.
#2 Airbnb
Airbnb featured one of their hosts, Rada. The video shows breathtaking landscape shots, which aligns with the brand's focus on local travel experiences.
By using the hosts' own voices as narrators, the video feels very authentic.
Did you know that research shows that 75% of customers prefer a conversational and informal tone in a video voiceover? This is why Airbnb's testimonial video is so effective.
#3 Sales Force
Sales Force did a great example of a testimonial that uses emotions to persuade the viewers.
The main goal of this video is to share Stephanie Herrera's humble beginnings to how she reached her success. The video also showed how Salesforce played a vital role in her journey.
Rather than putting the brand front and center, the focus is on telling a relatable story that triggers emotional buttons from its viewers.
By using this technique, the video feels more genuine and relatable, creating a positive impression of the brand—Salesforce.
HayotFilms Testimonial Video Samples
Of course, as a professional video production company, we also craft testimonial videos for our clients. Below are some of the brands we have proudly worked with.
On our videos, you'll easily notice how we have strictly followed our tips and tricks that we have shared above.
#1 Skoda
#2 Amazon
#3 Microsoft
Conclusion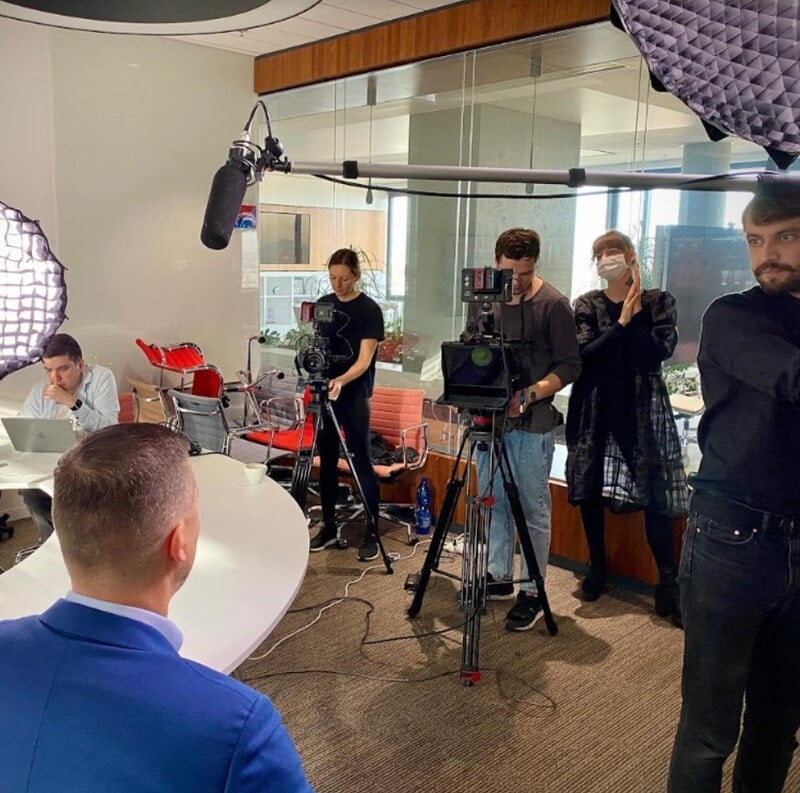 It's no doubt that the key to creating effective video testimonials is connecting with your potential customers. Once they feel a connection with you, it's already a great sign that you're on your way to winning another customer.
And yes, you can have all the fancy production tools, but if your testimonial isn't connecting well with your audience, it won't drive business. Worse, it may just waste your time.
To make sure that your testimonials are effective, we recommend that you obtain feedback from your current customers or clients. If you can, show them your final product and gather their thoughts.
You can also always contact us here at HayotFilms if you want us to help you craft a powerful testimonial video that gets the attention of your audience. We're based in Prague, but we provide services throughout Europe too.
Overall, as long as you follow all of our tips above, you can absolutely create a captivating video testimonial that can strongly relate to your viewers in no time.